Ryan Sullivan, Adam Forsythe, and Alece Anderson return with a special guest for week 5 of the Prop Drop.
Oddsmaker Brian Sheridan, head of sports content and trading at TopBet online sportsbook joined the team to share his take and his lines on a few key featured props.
Best Prop Bets & Highlights
March Madness
Right off the bat, the team tackled the conference championship tournaments leading into March Madness which tip-off this weekend.
Brian mentioned which way the lines are leaning and why Gonzaga isn't getting too much love in the conference power ranks.
The West Coast Conference is a bit of a one-trick pony with Gonzaga being the lone contender out of the stack and the odds are leaning in the favor of history – a history of hype and disappointment from the Zags.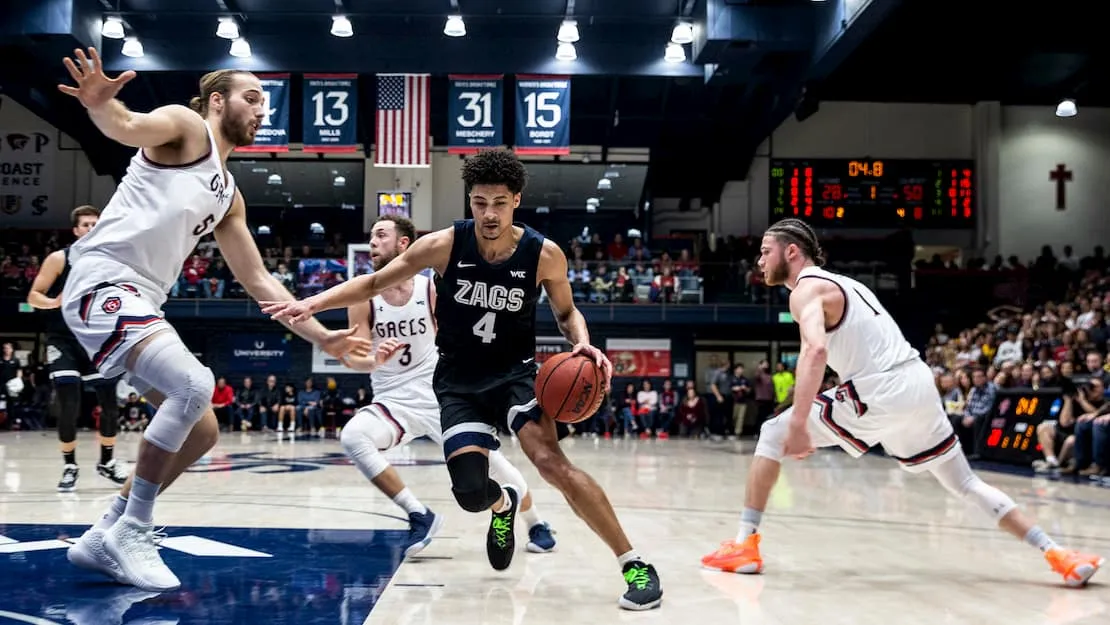 Best Prop Bets of the Week
The team then took to the links throwing down their bets, and in Adam's case Best Bets, for this weekend's Arnold Palmer Invitational. Adam jumped on Rickie Fowler for the win and both Henrik Stenson and Tyrell Hatton to finish in the Top 10.
Ryan and Brian from TopBet then gave their two cents on a recent Tua Tagovailoa prop asking, will he be drafted in the top three or higher? Ryan and Adam agreed on taking the over here citing his injuries, risk factor and the increasing cost for teams interested in trading up.
Alece then took the charge on NBA Coach of the Year as she and the team leaned towards Toronto Raptors head coach Nick Nurse. The odds do favor the reigning championship bench boss even though Bucks head coach Mike Budenholzer won the award just one year ago.
After kicking around an NHL Rookie of the Year futures update, this week's Davis Cup Qualifiers, a 2020 Summer Olympics Games prop and the WTA Tour in Monterrey, the team updated the latest MLS Futures odd set.
Following the abrupt injury to Atlanta FC star forward Josef Martinez on opening weekend, we learn how their odds and payouts have been affected.
Last Week's Best Prop Bets Recap
This week's podcast broadcast wrapped with the Best Bet recap. Adam is sticking to his PGA guns, Alece has taken Leylah Fernandez on the WTA circuit and Ryan is backing team Croatia at this week's Davis Cup Qualifiers.
Make sure to subscribe and tune in to the WSN channel on YouTube each week for the Prop Drop podcast broadcast.
We'd also love to get your comments on the show so be sure to post your best bets and feedback.