Premier League 2021 Top Scorer Prediction, Odds and Picks
Premier League 2021 Top Scorer Predictions, Odds and Picks
Jamie Vardy won the race for the Golden Boot with 23 goals last season
The Leicester City striker is one of many contenders to scoop the prize this year
In recent seasons the top scorer has tended to come from a non-title winning team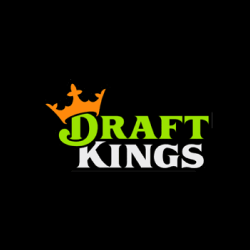 Get a deposit bonus up to $500!
Sign up at DraftKings and receive a 20% deposit bonus up to $500
Play Now
Sign up at DraftKings and receive a 20% deposit bonus up to $500
Premier League Top Scorer Odds
Odds taken 14 September 2020 from DraftKings
Odds from DraftKings. Get up to a $1,000 sign-up bonus at DraftKings today or check out more offers and promo codes for the best online sportsbooks.
Premier League Top Scorer Predictions and Picks
The race to finish as the Premier League's top scorer in 2019/20 was much more competitive than the title tussle. Jamie Vardy ultimately won the award, but two players – Pierre-Emerick Aubameyang and Danny Ings – finished within one goal of the Leicester City striker, and Raheem Sterling and Mohamed Salah were not far behind either.
This time around it is worth backing Salah to win the Golden Boot. The Egypt international scooped the prize in 2017/18 and shared it in 2018/19, and his scoring prowess remains undimmed ahead of his fourth season at Anfield. Liverpool will win plenty of games this season and Salah usually plays when he is fit, so he looks like the best option in this market.
Pick:
Mohamed Salah to win +350
How to Watch Premier League
Premier League Information
What
2020/21 Premier League season
Where
England
When
12 September 2020 – 23 May 2021
How to Watch
NBC Sports
North London Strikers the Bookmakers' Favorites to Win Race
Aubameyang almost overhauled Vardy in 2019/20 but ultimately finished just behind the former England international. The Arsenal forward has often been deployed as a left-sided attacker by Mikel Arteta, yet he remains his team's primary goal threat. Aubameyang shared the Golden Boot with Sadio Mane and Salah after scoring 22 times in 2018/19 – the same number he managed last time out.
Aubameyang is clearly a contender, but his advancing years may count against him. The Gabon international shows no signs of slowing down, but the fact he is now 31 years of age means Arteta may need to manage his minutes carefully, particularly as the games will come thick and fast in a condensed campaign. That could ultimately count against him in his bid to score more goals than anyone else.
Harry Kane has also proved himself over a number of years. And unlike Aubameyang, Kane is almost certain to play for Tottenham Hotspur as long as he is not injured or suspended. But injuries have indeed proved problematic for the England captain in recent times, and he missed nine Premier League matches last season. Kane will no doubt end the campaign with an excellent goals-per-game ratio, but a continuation of his recent injury troubles might deny him the Golden Boot.
Liverpool and Manchester City Both Have More Than One Candidate
It is interesting to note that the Premier League's top scorer has not come from a title-winning team since 2012/13 when Manchester United's Robin van Persie was triumphant on two fronts.
In that light, Kane and Aubameyang being the favorites make sense. Chelsea's new boy Timo Werner will also have his eye on the prize even if his employers do not finish on top of the pile, and the 33-year-old Vardy should not be written off entirely despite his age. Yet Liverpool and Manchester City – widely considered the two best teams in the country – have contenders of their own.
Sergio Aguero is one of the most prolific strikers in Premier League history, but he has only finished as top scorer once – and that was back in 2014/15 before Pep Guardiola joined City. The Argentinian is probably the best finisher in the division, and he would dearly love to claim another Golden Boot in what looks set to be his final year at the Etihad Stadium. But like Aubameyang his minutes will have to be carefully managed, and like Kane, he has a history of injury niggles that have proved disruptive to his attempts to score the most goals in the league.
Raheem Sterling struck 20 times in 2019/20 and is a tempting proposition given the odds available. The winger increasingly pops up in central positions and has become a more reliable scorer as he has matured. Liverpool's Mane boasts many of the same qualities and is capable of breaking the 20-goal barrier, as he did when he claimed a share of the Golden Boot the season before last.
Salah is clearly Liverpool's strongest candidate, though. He has averaged more than 24 goals per Premier League season with the Reds and, almost as impressively, has missed only six top-flight matches in three years. He is the focal point of Liverpool's attack even though he starts from the right, and he continually gets himself into excellent positions. With Liverpool likely to score heavily again this term, Salah looks like the best choice to finish as the division's chief goal-getter.
---
Editor's pick:
---
Could an Outsider Challenge as Danny Ings Did Last Season?
Not even the most ardent Southampton supporter would have tipped Danny Ings to battle for the Golden Boot in 2019/20, but the ex-Liverpool man finished just one goal behind Vardy. The Saints striker should get into double figures once more, but he is unlikely to match last season's tally of 22.
The bookmakers rank Bruno Fernandes among the top 10 likeliest winners on account of his 0.57 goals per game for Manchester United in 2019/20. But the more realistic – and better value – pick from Old Trafford is Anthony Martial, who is available at +2000 despite being United's No.9 and finishing last season strongly. Marcus Rashford is listed at the same price, while Manchester City's Gabriel Jesus is offered at slightly shorter odds but will probably struggle to get sufficient game time ahead of Aguero.
For a real long shot, take a look at Michail Antonio, offered at +8000. West Ham United boss David Moyes used him as a center-forward in the closing weeks of last season and Antonio responded with eight goals in his final seven appearances. It is not entirely beyond the realms of possibility that he averages one every other appearance in 2020/21.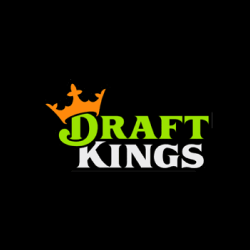 Get a deposit bonus up to $500!
Sign up at DraftKings and receive a 20% deposit bonus up to $500
Play Now
Sign up at DraftKings and receive a 20% deposit bonus up to $500
More Premier League Predictions & Odds
Liverpool vs Manchester United Prediction, Odds & Picks
Unless Manchester United also scores early, Liverpool will have more space in which to operate, and that will serve them well.
PREMIER LEAGUE
January 16
Manchester City Have Reasserted Their Premier League Title Credentials
Pep Guardiola's side are back in the groove, and with their new-found defensive solidity they could be the team to beat in this season's Premier League title race …
PREMIER LEAGUE
January 11
Arsenal Lift the Gloom as Sam Allardyce Faces Toughest Test
The Gunners' victory over West Bromwich Albion was their third on the bounce and the Baggies' new manager must realize the size of the task in front of him.
PREMIER LEAGUE
January 4
Greg Lea
Greg Lea is a freelance soccer journalist from London. He is the former editor of The Set Pieces, and has contributed to the Guardian, FourFourTwo, and ESPN. A Crystal Palace fan, he is a long-time subscriber to the belief that it's the taking part that counts.
Email: [email protected]