The current explosion of legal sports betting in the United States was all made possible by a landmark decision that the Supreme Court made in May of 2018.
When SCOTUS decided to repeal PASPA, an act which has been in placed since 1992 and acted as a federal ban on sports betting, it opened the door for every state in the country to legalize sports gambling.
A handful of states including New Jersey, Delaware, Mississippi, New Mexico, West Virginia, Pennsylvania and Rhode Island have already introduced legal sports betting, joining Nevada which was exempt from the original federal ban.
In this guide we take an in-depth look at PASPA, including:
The history of PASPA and what it meant for sports gambling in the US.
The legal process that led up to PASPA's repeal.
The case that the State of New Jersey brought to the US Supreme Court.
The Supreme Court decision to repeal PASPA, and what it means for sports betting in the US.
A look to the future to predict what will happen next.
PASPA Explained – Video
What Is PASPA?
PASPA stands for the Professional and Amateur Sports Protection Act. The Act, which was signed into effect in 1992, was designed to stop the spread of sports gambling across the United States.
PASPA said that it is "unlawful" for a government or person to sponsor, operate, advertise or promote "a lottery, sweepstakes, or other betting, gambling, or wagering scheme based, directly or indirectly (through the use of geographical references or otherwise), on one or more competitive games in which amateur or professional athletes participate, or are intended to participate, or on one or more performances of such athletes in such games".
In effect, PASPA was a federal ban on sports betting.
Four states were exempt from PASPA because allowances for sports betting were already explicitly written into their laws. Those states were Nevada, Oregon, Montana and Delaware.
Of the four, only Nevada was allowed to offer full-on sports betting in the years that PASPA was in effect the US, leading Las Vegas to become the gambling capital of the world and only place you could bet on sports legally in the US.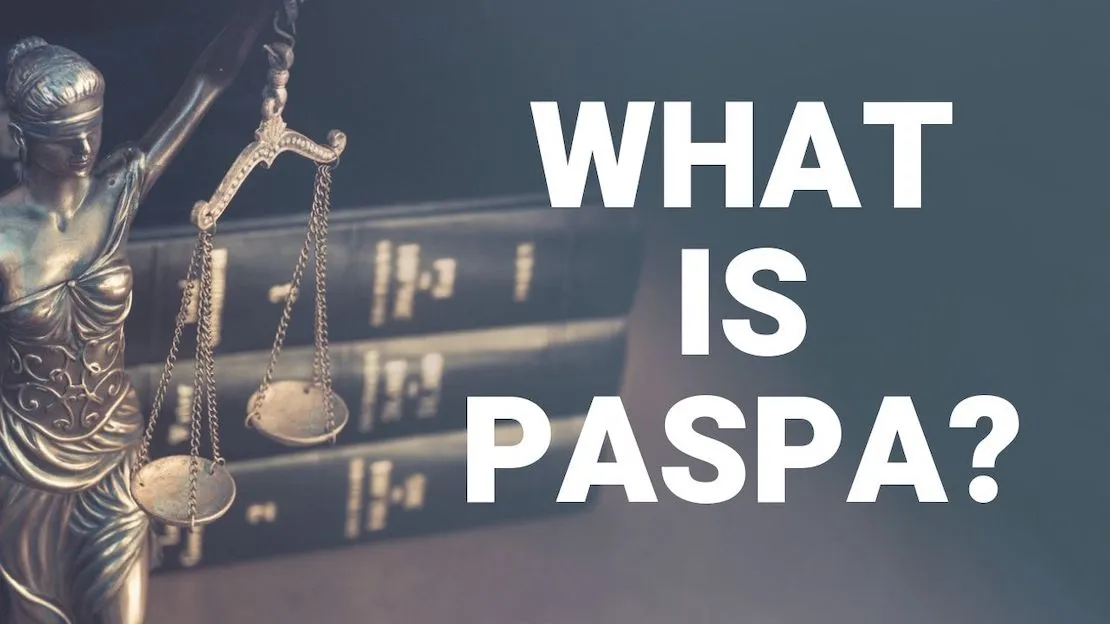 History of PASPA
PASPA was created as a reaction to the growing concern about the morality of sports betting in the US, and how it affected the integrity of college and pro sports leagues.
The act has its roots in the Dowd Report. Published in 1989, the 225-page report described the gambling activity of Pete Rose as an MLB player and manager. Among other things, Rose was found to have bet on games involving the Cincinnati Reds while he himself was a manager, and was subsequently banned from baseball for life.
The scandal was met with widespread disapproval and brought huge amount of negative publicity to sports betting. It was in this climate that the Senate Judiciary Subcommittee on Patents, Copyrights and Trademarks began a series of public hearings to investigate sports betting in 1991.
The hearings found sports gambling to be "a national problem", and the possibility of federal legislation was supported by representatives of major sports leagues and the NCAA.
A year after the hearings began, on the 2nd of June 1992, the Professional and Amateur Sports Protection Act was voted on in the US Senate. The act was passed by a margin of 88-5. On the 29th of October 1992, PASPA was officially signed into law by George H.W Bush
How PASPA Affected US Sports Gambling
PASPA meant that sport betting was now illegal in almost every state in the US. However, this did not mean that sports betting was not taking place.
Reminiscent of black market alcohol during the prohibition era, illegal sports betting thrived in the 26 years that the US was affected by PASPA.
First of all, it meant a growing sports betting market that was controlled by criminals. Despite PASPA, if you wanted to find somewhere to place a bet, you could but it wouldn't always be with someone you trust.
Online Sports Betting
The scene changed again with the advent of internet gambling. In the decade before PASPA was repealed, many sports fans in the US were betting using online sportsbooks, which were hosted offshore.
Unlike the fully regulated sportsbooks that have cropped up in many states since legal sports betting was introduced, these sites were not strictly legal, unregulated, and something of a risk to use.
As well as the shadowy side of black-market gambling, there was also plenty of small scale illegal betting taking place. Friends and colleagues would happily bet a few dollars on games here and there with no repercussions.
While the creation of PASPA made sports betting illegal, it arguably did not change the perception of small-time gambling among sports fans too much.
Gambling Industry Developments
Over the years, more changes in gambling habits in the US softened attitudes towards sports betting.
State lotteries were growing increasingly popular. In 1996, four years after PASPA was introduced, the Mega Millions multi-state lottery (formerly the Big Game) was introduced. Today, it is available in 44 states.
Native American casinos thrived in many states over the years that PASPA was in effect, and many states had operational racetracks. Online fantasy sports began rapidly growing in popularity from around 2012.
All the while sports betting was continuing, either through unregulated offshore internet sites or black-market betting options. The American Gaming Association reported that an estimated $150 billion worth of bets were being placed illegally on an annual basis.
The appetite to gain access to this extremely valuable market was growing.
New Jersey Legal Case
PASPA endured a number of legal challenges over its 26-year existence. The most significant, however, was Murphy v. National Collegiate Athletic Association.
The history of the case begins with a non-binding referendum conducted in New Jersey in 2011, a vote on whether to create an amendment to the state constitution that would enable sports betting. Soon after, Governor of State Chris Christie signed legislation to legalize sports betting in the state.
In response, the NFL, NBA, NHL, MLB and the NCAA sued the state under PASPA. The leagues were eventually victorious, and sports betting in New Jersey remained illegal despite widespread public support.
In 2014, Christie returned with another bill, designed to challenge PASPA directly. The bill moved to decriminalize sports betting at specific locations in the state. The state argued that it did not violate PASPA as it did not authorize sports betting, it merely decriminalized it.
Alternatively, if the law did violate PASPA, New Jersey argued that that specific part of PASPA should be struck down, as it violates the anti-commandeering principle – which, to put it very simply, prevents the federal government from coercing states into actions they do not wish to take.
Furthermore, it was argued, if this part of PASPA was to be struck down, the entire act would have to be rescinded.
Once again, the major leagues sued New Jersey under PASPA, and thus began what turned out to be a very lengthy legal process.
Over the next few years, both the District Court and the Third Circuit found in favor of the leagues. However, on the 27th of June 2017 the Supreme Court agreed to hear New Jersey's appeal.
US Supreme Court Sports Betting Decision
On May 14th, 2018 the Supreme Court finally made its decision. The Court agreed with New Jersey's argument that PASPA violated the anti-commandeering principle. In their verdict, the Court compared the situation to installing federal officers in state legislative chambers.
Furthermore, the Court found that Congress would not have wanted any section of PASPA to stand alone, since it was designed to work as a whole. PASPA was struck down.
As the Supreme Court clarified: "Congress can regulate sports gambling directly, but if it elects not to do so, each state is free to act on its own". The federal ban on sports betting was removed.
For the first time since 1992, each state was free to determine its own laws around sports betting.
The decision did not mean that sports betting was suddenly legal across the US, merely that the decision now rested in the hands of each state.
States That Have Legalized Sports Betting After PASPA
There has been a range of responses to the repeal of PASPA.
Some states, like New Jersey and New York, already had legislation in place or waiting to be voted on, in anticipation of PASPA being repealed. Others have moved quickly to gain access to the new market that legal sports betting represents.
So far, many states have joined Nevada in offering legal sports betting in the US. Let's take a closer look at the places where people can already place legal sports wagers:
Delaware
Delaware was the first state to introduce fully legal sports betting. Acting less than a month after PASPA was repealed, the state rolled out single game betting options at three casinos in the state, with plans for further expansion.
New Jersey
New Jersey, the state behind the downfall of PASPA, was only just behind. Governor Phil Murphy had taken over from Governor Christie by the time of the Supreme Court decision, and he signed New Jersey's sports betting bill into effect on June 11th 2018. The following week, Murphy placed the first bet in the state at a Caesars sportsbook at Monmouth Park.
The Garden State has seen a flurry of activity since PASPA was repealed, as more and more sportsbooks set up operations. Online betting is also legal for New Jersey residents, with a number of sites and mobile apps being developed for sports bettors.
Mississippi
Mississippi was next when the state enacted a law that had been in place since 2017, pending a change in the position of the Supreme Court. The sports betting bill in Mississippi is somewhat more restrictive than that of New Jersey. All bets must be placed in person, and mobile betting has not yet been legalized.
West Virginia
West Virginia on the other hand moved to legalize both in-person and online sports betting when the state passed their own sports betting bill on August 30th, 2018.
New Mexico
New Mexico booked its first bets on October 16th 2018, at the Santa Ana Star Casino & Hotel. Rather than passing a sports betting bill of their own, the bet was placed as a result of a new tribal compact between the Casino and the state.
Pennsylvania
Pennsylvania was another state that had legislation in waiting. Their 2017 bill came into effect once PASPA was repealed, and the first bets were booked in October 2018.
Pennsylvania, like New Jersey, is another extremely fast growing market for legal sports betting. A number of new sportsbooks have been set up in the state since the legalization.
Rhode Island
Rhode Island saw the first bets in the state booked at the Twin River Casino in Lincoln on November 26th, 2018. Two locations in the state currently offer in-person sports betting, and there are not currently allowances for mobile betting.
Nevada
These states join Nevada which has already been offering legal sports betting for decades. The Silver State is in a curious position now that sports betting is being legalized across the country.
Previously the only legal sports betting market in the US, and likely to remain the biggest, Nevada will be looked at as an example by other states as they roll out their legal sports betting.
There have been some suggestions that Nevada might be negatively affected by the repeal of PASPA. But Nevada's market is very old and established, and in reality, the surge in popularity of sports betting we are witnessing at the moment is much more likely to be a positive for the state.
Of each of these states, the specific nature of sports betting varies. Some states accept bets on college sports, while others have opted to ban betting on non-professional sports such as the NCAA or high school games.
Online betting is another hot topic, with some states embracing it as part of their new sports betting bills, and others preferring to only legalize in-person bets for the time being.
While PASPA has opened up the possibility for legal sports betting, there are many factors that must be decided upon by each state before they move towards legalization. These include:
The types of bets allowed
Live betting
Betting on college sports, especially those involving the home state
Online betting
Mobile betting
Taxes and regulation
In comparing the new face of legal sports betting with the previous, illegal betting that had been taking place, regulation is a key difference. While many Americans may have been able to bet on sports online in the past using offshore sites, the legal options currently being rolled out are much more secure.
Some states have created regulatory boards specifically for sports betting. Others have placed existing bodies in charge of regulation, like the New Jersey Division of Gaming Enforcement, or the West Virginia Lottery Commission.
The strict regulations in each state mean that legal sports betting across the US is likely to represent a new era of sophistication and security in sports betting.
Future of US Legal Sports Betting
You can expect more states to join those that currently allow legal sports betting. While those already mentioned have been the most proactive, there are many more that are already on the cusp of legal sports betting.
New York is another state that has a legal sports betting law – from 2013 – that predates the repeal of PASPA, although it has not been enacted yet. An attempt at full-scale legalization (which the 2013 law does not allow for) failed in late 2018.
Arkansas has already passed four constitutional amendments that will allow for legal sports betting. At the moment the state is in the process of finalizing the licensing and regulation of four betting locations.
Beyond these two, which actually have bills in process, there are several states not far behind – either in the process of writing bills, debating bills in the legislature, creating referenda or commissioning investigations into how sports betting could work in their states.
And still beyond those again, there are many states, particularly in the northwest, who have been relatively quiet on legalized sports betting.
The repeal of PASPA has major implications for the future of sports betting in the United States.
It is clear, both from the states that have already legalized sports betting and from those who are discussing it, that there is an appetite to tap into the billion-dollar market that sports betting represents.
Even though many states literally had legal sports betting up and running within a month or two of PASPA being repealed, you can expect that many states will take their time over the decision. The progress of these pioneering states is likely to be very influential in how other states decide to proceed.
Regarding the states that already have legal sports betting – you can expect updates and changes as they figure out what works best for them. Online and mobile betting, for example, is going to a critical part of the new sports betting landscape. Those states that have not included allowances for them in their bills are likely to relax these laws over time.
While every state has its own ideal form of sports betting, and every state will move at a different speed, what is for sure is that the wind is only blowing one way as far as legal sports betting is concerned. You can expect many more states to offer legal sports betting in the next few years.
Sports Betting Life without PASPA
This is a very exciting time for fans of sports betting in the US. The prospect of fully legal and regulated sports betting, in contrast with the black market and unregulated options that had previously been available, is a whole new ball game.
Technology is playing a much greater role in sports betting than ever before, from in-play live betting to mobile wagering. Features like these are likely to only grow more widespread and popular.
The repeal of PASPA was something of a shock. After 22 years with a federal ban on sports betting, the Supreme Court decision left a void. Across the US, States have been scrambling to take advantage of the multi-billion-dollar opportunity.
We are at the start of a new chapter in the history of sports betting in the US, and it all began with that Supreme Court decision on May 14th 2018.
To stay up to date with what's happening in each US state, refer to our comprehensive state guides to legal US sports betting.
PASPA FAQs
What is PASPA?
PASPA stands for the Professional and Amateur Sports Protection Act and it's a piece of federal legislation introduced in 1992 that banned sports betting in most US states.
What is the US Supreme Court decision on sports betting?
In May of 2018 the Supreme Court ruled on a lawsuit filed by the state of New Jersey that argued PASPA was unconstitutional. SCOTUS agreed with New Jersey and decided to repeal PASPA and allow each state to make its own laws about sports gambling.
Is sports betting legal in the US now?
Yes, but only in some states. Getting rid of PASPA didn't automatically make sports betting legal but it does allow each state to pass its own laws allowing sports gambling. Some states, like New Jersey, started allowing sports betting immediately and others are taking longer to respond. Check our state by state guides for more information.