SI Sportsbook Bonus Code, Betting Site, Mobile App Review
SI Sportsbook
Sports Illustrated Sportsbook is a great choice for sports bettors in Colorado. Sign up now, deposit using promo code SI300.
Every day seems to bring the launch of a new and exciting online sports betting platform in the US. SI Sportsbook, which is now live in Colorado and Virginia and expected to launch in several other states soon, is just the latest name to add to that list.
Ever since PASPA, the legislation which prevented legal sports betting in the country, was removed in 2018, a steady stream of states have moved to offer legal and regulated sports betting. Colorado has been one of the most proactive states to embrace betting, and the new Sports Illustrated Sportsbook lands in an already crowded field.
It's lucky then that the site already feels like it's going to be a fixture on the betting scene in the US for years to come.
We decided we'd better get the full lowdown, so we asked our team of online betting experts to carry out a full SI Sportsbook review – and once again they have not disappointed.
We've covered absolutely everything you need to know about SI, from a software review to exclusive bonus offers, betting options, deposits and withdrawals, customer support, and much much more.
Sports Illustrated has been at the center of US sports for decades. Now it's time for sports betting.
Pros
Beginner friendly site
Amazing exclusive welcome bonus at WSN
Smooth banking experience
Cons
The live betting experience could be improved
SI Sportsbook at a Glance
SI Sportsbook is the sports betting wing of Sports Illustrated, which has been reporting on sport in the US since the 1950's. The SI Sportsbook is its maiden voyage into the world of online gambling, but the company's decades of experience means that it already feels like a more established site.
There is an SI Sportsbook desktop site and a mobile app, which can be downloaded on both iOS and Android devices. Both options have their advantages, and we tested both out as part of our SI Sportsbook review.
In general terms, our experts are very impressed with Sports Illustrated. It's true that there is a certain gravitas that comes with the name, which meant our expectations were higher than for an average sportsbook – but we weren't disappointed.
Here are some more of the main things to know about SI Sportsbook:
SI Sportsbook is a rebrand of 888sport in Colorado and operates in partnership with the Colorado Grande Casino in Cripple Creek.
The sportsbook is licensed and regulated by the Colorado Department of Revenue.
For now, SI Sportsbook is exclusively available in Colorado and you need to be physically located within state lines to place a bet. However, it's expected to target other state betting markets soon, including New Jersey and Indiana.
Without further ado, let's jump into what makes this sportsbook a great addition to sports betting in Colorado.
SI Sportsbook on Wise Kracks
If you haven't watched our weekly podcast yet, then check out Wise Kracks – a sports betting podcast offering you expert betting advice, free betting picks, and bringing you the best guests in the sports betting industry.
Bill Krackomberger, host of the show, says he would travel to Colorado just for the SI Sportsbook bonus available at WSN. Listen to what he has to say about it below:


SI Sportsbook Software and Mobile Betting App
Sports Illustrated Sportsbook is replacing the 888sports book that was previously in operation in Colorado, as part of a strategic partnership between the two brands. This means that while it's a new book, SI is not exactly coming in totally green.
This experience certainly manifests itself in the platform.
The SI Sportsbook is well designed and aesthetically satisfying, but also a fairly traditional sportsbook. They haven't tried to make a big splash with a crazy site full of video content or 3D graphics. Instead, they've gone for a simple site in Sports Illustrated's characteristic red and white style.
The desktop site is loosely split into three different areas. On the left of the screen is the main menu, which lets you jump to different parts of the site. The middle contains the most info, including all the betting information. On the right is the bet slip, to which you can add your selections and decide how you want to bet.
The betting options will be automatically updated as you select bets, and you can test out different stakes to see your potential payouts before deciding to place a bet.
Browsing through the different betting options is easy. Popular bets are given the most prominence on the site, but if you click into a specific game you can typically find lots of more granular betting options.
There is a Promotions page, where you can keep track of all the latest SI offers, a Recommendations page that makes suggestions based on your recent betting history, and a dedicated Live Betting area.
Our experts very much liked the live betting experience at Sports Illustrated. The list of sports at the top of the page have little icons attached which indicate the number of live games currently available to bet on, which is handy. Placing live bets is nice and smooth, and just takes a couple of clicks.
The SI Sportsbook app works great too. It follows the same overall pattern as the desktop site but shrunken down nicely to fit on the smaller screen. Once again, placing your bets is smooth and intuitive.
We tried the app on iPhone, Android, and a tablet and had no complaints with any of them.
Software and App Highlights
Clean and easy to use, both on the desktop and mobile. Betting on live games is especially simple.
The software is uncomplicated, making it very friendly for beginners and experienced sports bettors alike.
The promotions section is great, and we love the on-running Perfect 10 promo (which we cover below)
The recommendations screen is a nice touch and provides personalized suggestions and offers. Once you've built up a bit of betting history, we can see this being really valuable.
Things to Improve
No live streaming on the platform at the moment.
The BetFeed – which shows recent betting activity from other players – feels a little gimmicky.
SI Sportsbook Bonus Code and Promotions
You can check out all the promos currently running at SI Sportsbook by navigating to the "Promotions" section from the menu on the left-hand side of the screen – but that won't necessarily get you access to every single offer out there.
Instead, Sports Illustrated has teamed up with WSN to offer an exclusive alternative welcome bonus to our readers. Check it out below.
Bet $10 Get $50 in Free Bets
SI Sportsbook is giving WSN readers the chance to get up to $50 back in free bets if your first bet loses.
Sign up through our links, make a deposit of $10 or more and get (5) $10 free bets when the bet settles.
As is always the case with free bets, your stake won't be included in any winnings.
Take advantage of this offer now. If you are 21+ and in Colorado then click below to sign up.
Perfect 10
This is a very fun promotion that you can play weekly, totally free of charge, and win real cash. SI selects ten games each week, and all you need to do is pick the winner of each against the spread. If you get all ten correct, you win a share of the $10,000 grand prize. Every individual result you get right also earns you a $1 free bet.
We're big fans of this promo. It's fun, easy to opt into, and totally free. And best of all, a new contest is released each week.
Three and Win
During our SI Sportsbook review, there was a special parlay promo running known as Three and Win. All you need to do is win a parlay with three legs or more, and you'll receive $20 in free bets. We like it.
Kinds of Bets and Odds
Even though this is technically a brand new sportsbook, Sports illustrators are hardly newbies to the world of sports and betting. Plus, the platform is basically a redesign of the previous (also impressive) 888sport platform.
All of this means SI Sportsbook is no slouch in the betting department, with lots of different ways to play.
Here are the main things to know about the betting options at SI Sportsbook:
Both the site and bets are beginner friendly. If you just want to stick to simple bets like moneyline betting, it's very easy.
The most popular games have an impressive menu of prop bets.
The odds and betting lines are as good or better than the other top sportsbooks in Colorado.
A wide range of live betting is supported.
Let's take a closer look.
Popular Bets
As much as we love to see a huge menu of obscure bets, the truth is that the vast majority of all the action booked by a sportsbook goes on just a handful of bets.
SI Sportsbook understands this and makes sure that money lines, point spreads, and totals are the most visible bets. Understanding these bets and placing them couldn't be much easier.
Prop Bets
If you're in the market for something a little more interesting, Sports Illustrated is also likely to have you covered. Click into any football or basketball or hockey game for instance and you'll find loads of betting options on all kinds of minor incidents in the game – rushing yards, layups, assists, even disciplinary stats.
Props are one of the funniest ways to bet, and SI has lots of interesting markets.
Futures
Futures bets are the kind of thing you place at the start of the season, to follow a team throughout the competition – like the Super Bowl winner, World Cup golden boot winner, or NBA MVP. You'll find futures for just about all the major leagues and tournaments at Sports Illustrated.
Parlays
Parlays are extremely easy to place thanks to the intelligent bet slip. You just need to add as many bets as you like, and the bet slip will automatically display the different types of parlays you can place, from straight-up doubles and trebles to teasers, round robins, and more.
SI Sportsbook even has special enhanced parlay selections each week with boosted odds.
Live Betting
As we've already mentioned, we're fans of the live betting experience at the SI Sportsbook. Clarity is key here, with odds constantly changing in real-time, and the live platform is simple and easy to use.
One addition we wouldn't mind seeing is some content streamed live from the games, however, and live statistical updates.
Sports You Can Bet on at SI Sportsbook
Any sportsbook launching under the Sports Illustrated mantel is going to want to have a deep and varied selection of sports available to bet on, to do justice to that publication's reputation. SI Sportsbook is therefore unsurprisingly pretty stacked.
Brand new sportsbooks sometimes launch with a skeleton list of features, like only one or two banking methods or only accepting bets on the most popular sports.
Sports Illustrated on the other hand has significantly more sports betting options than the average new platform.
All the top US sports leagues are covered, as well as lots of more niche sports and competitions from Europe and around the world. It's common to see minor changes in available sports over time, but below is the list live on SI Sportsbooks during our review.
NCAA Baseball
NCAA Hockey
Handball
MMA
Rugby League
Rugby Union
SI Sportsboosts
Snooker
Table Tennis
Volleyball
Options for Deposits and Withdrawals
New sportsbooks sometimes take a while to get up to speed with the variety of payment methods the top books offer, but SI Sportsbook has come in pretty comprehensively from the get-go.
Most everyone should be covered by the banking methods here, which are ultimately fairly typical for Colorado sportsbooks.
Deposit Options
Discovery
Online Banking Transfer
PayNearMe
ACH Transfer
Play+ Card
Cash at Casino
Withdrawal Options
ACH Transfer
Play+ Card
Cash at Casino
During our tests, all the deposit methods worked pretty much perfectly. Cash-out was equally straightforward. SI charges no fees for either deposits or withdrawals – which is great – but some of the methods might incur other fees along the way.
For example, depending on your bank your credit card payment may be considered a cash advance, which involves additional charges. Again, this is outside of Sports Illustrated's control, and something you need to check with your bank.
More details about all the banking options are covered in the table below.
| | | | | | | |
| --- | --- | --- | --- | --- | --- | --- |
| Method | Deposit | Withdrawal | Processing Time | Minimum Deposit | Max Deposit | Fees |
| Visa | Yes | No | Instant | $10 | Adjustable | Not from SI Sportsbook |
| Mastercard | Yes | No | Instant | $10 | Adjustable | Not from SI Sportsbook |
| Discovery | Yes | No | Instant | $10 | Adjustable | Not from SI Sportsbook |
| Online Banking Transfer | Yes | No | Instant | $10 | Adjustable | Not from SI Sportsbook |
| PayNearMe | Yes | No | Instant | $10 | Adjustable | Yes |
| Play+ Card | Yes | Yes | Instant for deposits, up to 4 days for withdrawal | $10 | Adjustable | Not from SI Sportsbook |
| ACH Transfer | Yes | Yes | Instant for deposits, up to 3 days for withdrawal | $10 | Adjustable | Not from SI Sportsbook |
| Cash at Casino | Yes | Yes | Instant | $10 | Adjustable | No |
Signup and Registration
Modern online sportsbooks have gotten the registration process for new bettors down to a fine art. It's all about making it as easy as possible to create your sportsbook account and get down to the more fun business of actually betting.
SI Sportsbook is no different. During our SI review, we found the signup process extremely simple. It only took us a couple of minutes max to get registered.
You can start by hitting the red "Join Now" button on the top right-hand corner of the screen. There are just two screens of information to fill out.
First up is your email address and new password, along with your cell phone number.
You'll have to choose a security question and provide an answer.
Before you can continue the registration, there are a number of boxes you need to check confirming that your information is correct and you accept the terms and conditions. You can also opt-in or out of promotional emails.
The final screen is dedicated to your personal info. Type in your full name and date of birth, along with your address and some digits from your SSN. This is a legal requirement for sports betting in Colorado, to confirm your identity. Depending on your info, you may also need to submit additional personal documentation after you complete registration.
You can create your account from anywhere, but in order to place a bet, you must be physically located in Colorado. Your identity also needs to be fully verified to unlock certain parts of the site, but as long as you have all the relevant documents to hand (like your social security number) this won't be an issue.
Sign up with SI Sportsbook here:
Security and Gaming Licence
Even though Sports Illustrated is new to the sports betting game, its name certainly carries a lot of prestige in the industry. This is important: a company like SI is not going to risk its reputation by launching an online sportsbook with questionable licensing or security credentials.
Plus, it has a partnership in place with 888sports, who are already one of the big dogs in terms of betting around the world.
SI Sportsbook is fully licensed and regulated in Colorado by the Colorado Limited Gaming Control Commission and authorized by the Colorado Division of Gaming. As is a requirement, it also has a land-based partner, the Colorado Grande Casino.
Despite its currently exclusive availability in Colorado, SI Sportsbook has its sights set on expansion. There are tentative agreements in place with casinos in Iowa, Indiana, and New Jersey – where the company's headquarters are.
We have no player safety concerns with SI Sportsbook.
Customer Support
There are generally three main ways that people can get in touch with sportsbooks: email, phone, and live chat support. SI offers all three, so you can choose whichever works best for you.
As usual, our favorite option is the live chat which tends to be the fastest and most convenient way to get answers.
SI also has a good list of FAQs which cover lots of topics. You can access all of this by clicking the help button, which is always visible at the top of the page.
Things SI Sportsbook is Doing Right
It's always a thrill when an interesting new sportsbook launches, and in this case it's only magnified by the fact that the sportsbook represents a new venture from Sports Illustrated, and all the weight that name carries in the world of sports fandom.
And SI Sportsbook certainly lives up to the name for the most part. Here are our experts' highlights:
The site is generally well designed, and especially very friendly for beginners. Simplicity was clearly a priority for the creators and it means finding and placing bets is logical and easy. The platform is largely free from over-the-top advertisements or basically any unnecessary information, which is just as we like it.
We love the Perfect 10 promotion, which is totally free for everyone to play each week. It's a fun, simple game that gives you the chance to win a huge amount of cash if you can manage to pick ten winners. It feels like something that would encourage you to log in each week.
The regular welcome bonus is good, but our exclusive offer worth up to $7,500 in free bets is next level.
We found the banking experience to be just about as smooth as it gets. Free, fast, and easy to use.
Impressively for a site that has just launched its first-ever sportsbook, the range of sports and bets are up there with other top Colorado sportsbooks.
Things SI Sportsbook Could Work On
Every day is a learning day, and no sportsbook is perfect. We asked our experts to pick their top areas where SI Sportsbook could improve or what they'd like to see changed. Here's what they came up with.
The live betting platform is generally well designed and easy to use – like the rest of the site. However, it does lack streaming and live statistical updates from the games themselves. This is something most top sportsbooks have been proactive about including in recent years, so it's something we'd like to see added.
We're not massive fans of the Betfeed, which shows other people's bets as they are placed.
For now, SI Sportsbook is only available in Colorado. We expect this to change in the near future, but for now it's a disadvantage compared to having an account with a multi-state sportsbook, like Fanduel, Draftkings, Pointsbet, or BetMGM.
SI Sportsbook Company History
SI Sportsbook might have a comparatively short history, but the history of Sports Illustrated in general is anything but. The world-famous US sports magazine was first published back in 1954 and has been a fixture in the consciousness of sports fans ever since.
Becoming a Sports Illustrated cover star is a coveted accolade among US athletes, as is receiving its regular awards, such as Sportsperson of the Year.
With a wave of legal sports betting sweeping the US, and the arrival of an extremely lucrative new market, it makes sense that one of the foremost sporting media organizations would want to take advantage.
SI Sportsbook is the company's very first entry into the betting, and it became possible as part of a partnership with 888sport. 888 is already a major operator in European and US sports, with its Colorado platform being directly replaced by the Sports Illustrated rebrand.
It's early days, but we fully expect the expertise of the two companies two dovetail effectively.
The Final Word on SI Sportsbook
It's early days for SI Sportsbook, but it's already looking like a great addition to the sports betting landscape in the US. Furthermore, we fully anticipate it to only get better.
The commercial pull of the Sports Illustrated name is second to no betting site currently operating in the US, and it makes sense that we'll see big sponsorships, partnerships with other top brands, and promotions down the line that just aren't in the scope of other sportsbooks. This is purely speculation on our part, we should add, but it makes sense.
We're excited to see where this project goes, but that doesn't mean it doesn't have a lot going for it already. SI Sportsbook feels fully formed, with a betting menu, sporting menu and betting lines that already look at home among the top Colorado sportsbooks.
The software is simple but effective, and the practical facilities like banking methods and customer support are impressive.
We've already mentioned a couple of areas to improve – notably the lack of streaming and live stats for in-play betting – but these are certainly not deal-breakers.
All in all, this is a very impressive site from one of the biggest names in US sports.
Don't forget to sign up using the bonus code 7500BACK to claim our exclusive welcome bonus worth up to $7,500 in free bets for new players.
Similar Sportsbook to SI Sportsbook
Sportsbook
SI Sportsbook
DraftKings
PrizePicks
Rating

⭐ 8/10

⭐ 10/10

⭐ 10/10
Bonus
$50 IN FREE BETS
$250 RISK-FREE
BET
100% Match Bonus
Up To $100
Top
Features
✔ Beginner-friendly
site✔ Smooth banking
experience✔ Amazing exclusive
welcome bonus
at WSN
✔ Lots of betting
options✔ Daily odds boost✔ Great live betting
section
✔ Simple minimalist
design✔ Great for playing
on the go✔ Beginner Friendly
States
License In
Currently licensed
in 16 states.
Currently licensed
in 14 states.
Currently licensed
in 30 states.
Payment
Methods
Visa
Mastercard
Discover
Online Banking
Transfer
PayNearMe
ACH Transfer
Play+ Card
Cash at Casino
Mastercard
Visa
Discover
DraftKings-
gift card
PayPal
Play+
VIP Preferred
e-check
Cash
Wire transfer
Visa
Mastercard
American Express
PayPal
Discover
E-check
Support
Live Chat
Email
Phone
Live Chat
Email
Call Back feature
24/7
Live Chat
Email
FAQs
Is SI Sportsbook legal to bet with?
Yes, as long as you are physically located within the state of Colorado and are at least 21 years old. More states are expected to be added soon.
Can you bet on mobile with SI Sportsbook?
Yes. SI Sportsbooks has a mobile sportsbook app you can download from the App Store or Google Play.
Where can I play on SI Sportsbook?
For now, SI Sportsbook is only available in Colorado.
Does SI Sportsbook offer a no deposit bonus or risk free bets?
Yes. Right now SI Sportsbook is offering our readers an exclusive free bet bonus worth up to $7,500. All you need to do is use the bonus code 7500BACK when you sign up.
Does SI Sportsbook have good odds?
Yes. Our experts are happy to report that the odds at SI Sportsbook are up there with the other top sites in Colorado.


21+ | T&Cs apply
Wide range of betting options
Top notch customer service
Promo code sports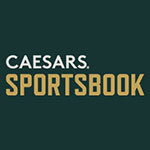 21+ | Terms and conditions apply
Huge variety of bets and sports
Easyregistration
Promo code wsnfull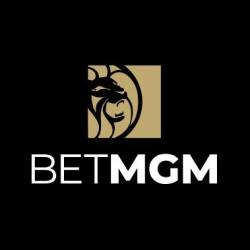 21+ | Terms and conditions apply
Boosted parlays with enhanced odds
Impressive range of bets
10 free bet every week