Shiseido WTA Finals Shenzhen 2019: Predictions and Odds
What You Need to Know About the 2019 WTA Finals Shenzhen
Points: 250 per win during the Round Robin. Champion receives 750 plus the points from Round Robin.
Total prize money: $14,000,000
When: from October 27th to November 3rd
2019 WTA Ranking Top 10
1. Ashleigh Barty (6,476 points)
2. Karolina Pliskova (5,315 points)
3. Naomi Osaka (5,246 points)
4. Bianca Andreescu (5,041 points)
5. Simona Halep (4,962 points)
6. Petra Kvitova (4,401 points)
7. Belinda Bencic (4,120 points)
8. Elina Svitolina (3,995 points)
9. Serena Williams (3,935 points)
10. Kiki Bertens (3,870 points)
Players Participating in the Shiseido WTA Finals Shenzhen 2019
The top 8 players in the 2019 WTA singles race qualify for the Finals.
Two players outside the top 8 are considered alternates in case one of the qualifiers withdraws from the competition.
Opening odds for the tournament list Naomi Osaka as the early favorite.
The current number 3 in the WTA ranking is followed by number 1 Ashleigh Barty and reigning US Open champion Bianca Andreescu.
Defending Finals champion Elina Svitolina does not figure among the favorites.
Let's take a look at the top players taking part in this year's edition of the tournament.
??? ????? ?? ???!

See you at the @SHISEIDO_corp @WTAFinals,@ashbarty @Naomi_Osaka_ @KaPliskova @Simona_Halep @Petra_Kvitova @Bandreescu_ @ElinaSvitolina @BelindaBencic pic.twitter.com/DScKvDCiyO

— WTA (@WTA) October 19, 2019
1. Naomi Osaka
2019 WTA Singles Race Ranking: #3
2019 Record: 39-11, 3 titles
2019 Prize Money: $5,863,282
2018 WTA Finals Record: 0-3, round-robin
Osaka's 2019 season began on a high.
The young Japanese player had a breakout year in 2018, winning a historic US Open title over Serena Williams for her first career major title.
She followed it with back-to-back Slam titles, winning the Australian Open in January.
The result moved her to the top of the WTA ranking for the first time in her career.
But the rest of her season hasn't really lived up to the expectations.
Osaka faced early exits from all the other Slams this year, failing to make it past the Round of 16 in three tries.
Winning the China Open, however, has significantly improved her chances of taking the Finals' trophy as well.
Osaka defeated Ashleigh Barty and Bianca Andreescu on the way to her third title of the year.
2. Bianca Andreescu
2019 WTA Singles Race Ranking: #5
2019 Record: 48-5, 3 titles
2019 Prize Money: $6,230,650
2018 WTA Finals Record: Did not participate
It's been a dream year for rising star Bianca Andreescu.
Andreescu made herself known after winning at Indian Wells, defeating former No. 1 Angelique Kerber.
The young Canadian saw her good run interrupted by a shoulder injury, however.
Her season got back on track in August, as Andreescu won the Rogers Cup over Serena Williams.
But the best was yet to come.
In September, Andreescu made her US Open debut and won her first major title.
The young star once again defeated Serena Williams.
Andreescu is carrying momentum from her recent run, which makes her one of the best picks for the WTA Finals.
.@Bandreescu_ continues to make history ??? pic.twitter.com/cCYhrSK2tW

— Sportsnet (@Sportsnet) October 21, 2019
3. Ashleigh Barty
2019 WTA Singles Race Ranking: #1
2019 Record: 52-11, 4 titles
2019 Prize Money: $6,454,894
2018 WTA Finals Record: Did not participate
Barty's year started with a win at the Miami Open for her first Premier title.
The Australian then captured her first Slam in singles, winning the French Open in June.
Barty quickly rose to No. 1, winning at Birmingham the following month for her third title of the year.
She temporarily lost the top spot to Naomi Osaka following the hard court stretch of the schedule.
Barty returned to the top following the US Open, despite an early Round of 16 exit.
She remains as the No. 1 heading into the WTA Finals, and finished runner up at the China Open to Naomi Osaka.
4. Simona Halep
2019 WTA Singles Race Ranking: #4
2019 Record: 42-15, 1 title
2019 Prize Money: $5,301,170
2018 WTA Finals Record: Did not participate (withdrew)
Halep finally captured her first career major title in 2018, and entered 2019 as No. 1.
However, a poor run to start the year dropped her all the way down to No. 8.
Her season finally got on track at Wimbledon.
For the first time since 2014, Halep made it past the quarterfinals.
She then defeated Elina Svitolina in the semifinals and steamrolled past Serena Williams to capture her second career major.
The former No.1, however, has not won another title.
Still dealing with a back injury that prematurely ended her 2018 season, Halep failed to make it past the third round since then.
She withdrew from the China Open, and, despite having been confirmed for the WTA Finals, has too many questions surrounding her current state.
Halep is not a very good pick.
5. Petra Kvitova
2019 WTA Singles Race Ranking: #6
2019 Record: 37-13, 2 titles
2019 Prize Money: $3,192,935
2018 WTA Finals Record: 0-3, round-robin
After an amazing comeback year in 2018, Kvitova entered 2019 with high hopes.
And her season got off to a very strong start, winning at Sidney after making her way past Angelique Kerber and Ashleigh Barty.
She made it to the Australian Open final but lost to Naomi Osaka.
The result still moved her up to the No. 2 spot, matching her previous career-high.
Her second title came at Stuttgart.
Since then, Kvitova has struggled with a left forearm injury.
The two-time Wimbledon champion is still unsure whether or not it's related to the 2016 knife assault.
But having to deal with an injury to her dominant hand heading into the tournament makes Kvitova a very risky pick.
6. Karolina Pliskova
2019 WTA Singles Race Ranking: #2
2019 Record: 50-15, 4 titles
2019 Prize Money: $3,816,145
2018 WTA Finals Record: 2-2, Semifinals
The former World No.1 ranked player is still chasing her first career major.
Pliskova reached the Australian Open semifinals, losing to eventual champion Naomi Osaka.
She then captured her second career Premier title after winning the Italian Open.
Pliskova also won at Eastbourne but endured a poor run after that.
She was upset in the third round of the French Open and in the Round of 16 at both Wimbledon and the US Open.
Pliskova has since bounced back to win a title at Beijing, but once again failed to win a major.
Always a strong contender at hard courts, Pliskova could repeat her 2018 run and is a solid dark horse pick with good value.
7. Elina Svitolina
2019 WTA Singles Race Ranking: #8
2019 Record: 35-21, no titles
2019 Prize Money: $3,266,340
2018 WTA Finals Record: 5-0, Champion
Svitolina captured an unexpected WTA Finals title last year.
For 2019, the Ukrainian was expected to improve her performance in the majors.
While she did reach the semifinals for the first time, doing it in the Australian Open and the US Open, Svitolina did not advance to the finals.
She has not won a title this year either, in what has been a slightly disappointing season.
Her performance in the competitions leading up to the Finals has not been great either.
Svitolina lost in the China Open quarterfinals to Kiki Bertens and in the Kremlin Cup round of 16 despite being the No.1 seed.
While the No.4 player has some upside as the defending Finals champion, her 2019 form makes her a bit of a risky pick.
8. Belinda Bencic
Belinda Bencic beats Kristina Mladenovic 6-3, 6-4, reaches the final in Moscow and QUALIFIES for the WTA Finals in Shenzhen.

Big moment for her. pic.twitter.com/GTOz30MaKj

— José Morgado (@josemorgado) October 19, 2019

2019 WTA Singles Race Ranking: #7
2019 Record: 44-20, 2 titles
2019 Prize Money: $3,049,622
2018 WTA Finals Record: Did not participate
It was a great comeback year for Bencic.
After dealing with injuries through 2017 and 2018, she had an amazing run at Dubai to win her second career Premier title.
Bencic had some great runs this year, making it to the semifinals at both Indian Wells and Madrid.
She also made it to the semifinals of a Slam for the first time in her career, achieving the feat in the US Open.
Bencic is coming off her second title of the season, having won the Kremlin Cup just two weeks ago.
Seeded as the No.3 player, she defeated Anastasia Pavlyuchenkova despite dropping the first set.
Bencic is a very interesting pick, as she has built some momentum leading up to the Finals.
She offers a very good value and, despite not featuring among the favorites, should be a good option if you are looking for an underdog.
DraftKings Odds for WTA FINALS 2019
The odds for the WTA Finals are provided by DraftKings Sportsbook.
Good luck!
Winner
DraftKings

Odds

Naomi Osaka
+350
Bianca Vanessa Andreescu
+375
Ashleigh Barty
+400
Simona Halep
+650
Karolina Pliskova
+750
Elina Svitolina
+750
Petra Kvitova
+900
Belinda Bencic
+1400
Bet on Tennis With These NJ Sportsbooks

21+ | NJ, WV, PA, IN, IL, CO, IA, TN, MI, VA only | T&C apply
Great payment and customer support
Access to fantasy sports with one account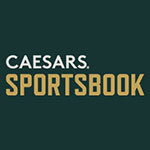 21+ | Terms and conditions apply
Bonus code wsn15
Huge variety of bets and sports
Easyregistration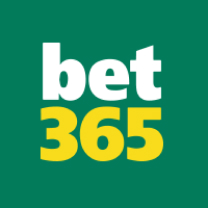 21+ | T&Cs, time limits & exclusions apply
Impressive range of bonuses
One of the worlds biggest sportsbooks
Popular Sports Betting Guides
Best Sports Betting Strategies
1 January | 00:09 | admin
Betting on the Moneyline in Sports
2 October | 22:42 | admin
American Odds and the Concept of -110
2 October | 22:26 | admin