Where: VyStar Veterans Memorial Arena – Jacksonville, FL.
When: Saturday, May 9, 10PM EST
How (TV): UFC Fight Pass; Watch on ESPN+ here!
UFC 249: A brief history
Slated to occur on Saturday, April 18 in New York, saying the UFC 249 card had many ups and downs would be an understatement.
A much-anticipated fight between lightweight champion Khabib Nurmagomedov and Tony Ferguson, a fight that was canceled four times prior, was set to main event the event.
The Khabib/Tony curse held up as the state of New York issued a state of emergency, forcing the UFC to find a new location. Originally expected to be moved to the UFC Apex training facility in Las Vegas, the state of Nevada shut down all live sporting events for the foreseeable future. This left UFC 249 without a venue.
Certain that the event would not take place in the U.S.A., champion Khabib flew home to continue training in his home country of Russia. However, not long after his arrival, Russia closed its borders to the rest of the world, leaving Khabib stuck in the country and unable to compete.
UFC President Dana White insisted, despite all of the hiccups, that the UFC 249 event would take place, and that it would be one of the best cards ever. He still didn't have a location.
True to his word, Dana White and the UFC organization set up one spectacular card and the event was still expected to take place on April 18 – as originally scheduled. Replacing Khabib Nurmagomedov in the main event would be Justin Gaethje and he and Tony Ferguson would compete for the interim lightweight title.
A heavyweight bout between Greg Hardy and Yorgan de Castro as well as a welterweight bout between Vicente Luque and Niko Price were added to the main card and the prelims would be headlined by none other than heavyweights Francis Ngannou and Jairzinho Rozenstruick. Dana White also announced that the UFC had secured a private island, which is where the fights were now set to take place.
Then the event was flat-out canceled just one week removed. Despite the UFC's best efforts to deliver, higher-ups in the Disney and ESPN (whom Disney owns 80-percent of) stepped in and asked the company not to move forward with the event.
But with Dana White's persistence, as well as the state of Florida opening themselves up for business with groups such as the WWE, the UFC now has a date and location set in stone for what is now the revamped UFC 249 card.
Tony Ferguson vs Justin Gaethje – Interim Lightweight Title
For more markets check out DraftKings Sportsbook. Find odds for fight lines, round betting, and winning method.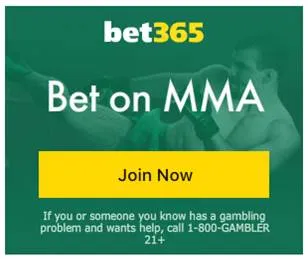 Tony "El Cucuy" Ferguson (25-3)
Height: 5 ft. 11 in.
Reach: 76.5 in.
Age: 36
Known as one of the best and most unorthodox lightweights on the planet, Tony Ferguson boasts a 12-fight winning streak. Despite recent injuries and personal issues, Ferguson has recently proven his ability to overcome just about anything. But even this situation is unbelievable to many.
Many were surprised at Ferguson's agreement to fight for another interim title, having already won one in the past and having been stripped of it following his knee injury prior to UFC 223.
After the aforementioned interim title stripping, Ferguson recovered from his knee injury but then had a setback due to some mental health and personal issues.
He returned to the octagon one day early from a full year layoff to battle Anthony Pettis at UFC 229 in what would be deemed the fight of the night. Last summer would see Ferguson put up against another crowd favorite in Donald "Cowboy" Cerrone.
In another fight of the night performance, Ferguson would TKO "Cowboy" – a technical knockout due to a doctor's stoppage when Cerrone's vision became dramatically impaired due to swelling.
Tony Ferguson has been fighting professionally since 2008 and is a former Ultimate Fighter winner. Under the tutelage of the world-renowned Eddie Bravo of the 10th Planet jiu-jitsu school, Ferguson is most known for his grappling skills, especially off of his back. He has a black belt in the discipline under Bravo.
Ferguson also has amateur wrestling credentials, having been an NCWA wrestler in his youth. Not only is he ranked as the number-one lightweight in the UFC but he is also considered the tenth-best pound-for-pound fighter in the organization.
Justin Gaethje (21-2)
Height: 5 ft. 11 in.
Reach: 70 in.
Age: 31
Originally accepting this fight with just two weeks' notice and no location announced, Justin Gaethje is known as, maybe, the second most exciting fighter in the lightweight division after Tony Ferguson.
Like Ferguson, Gaethje's last fight, and victory, came against Donald "Cowboy" Cerone. Gaethje defeated Cerrone via first-round TKO last September.
His fight prior to that came against Edson Barboza, whom Gaethje also defeated in the first round (and who is also another fighter that has suffered a loss to Tony Ferguson). Gaethje heads into this matchup on a three-fight, first-round finish winning streak.
Ranked as the fourth-best lightweight in the UFC, Gaethje trains with head coach Trevor Whittman at the Genesis Training Center. He has been fighting professionally since 2011 and has NCAA Division I wrestling credentials, yet he seems to rarely utilize them inside the octagon. Undefeated before joining the UFC, he has earned seven post-fight bonuses across his six fights for the promotion.
Between Ferguson and Gaethje, the two have a combined 16 post-fight bonuses in the UFC.
(C) Henry Cejudo vs Dominick Cruz – Bantamweight Championship
Henry "The Messenger" Cejudo (15-2)
Height: 5 ft. 4 in.
Reach: 64 in.
Age: 33
The double-champ returns to action on schedule but he will not be facing the opponent that we all expected. Henry Cejudo was originally scheduled to defend his bantamweight title against UFC legend Jose Aldo on May 9 (which would have been UFC 250), but due to the global pandemic and the closing off of Brazil's borders, a new challenger appeared – one that is arguably more interesting of a matchup.
Riding a five-fight winning streak, "Triple C" is most recently coming off of a bantamweight-title defense against Marlon Moraes. Cejudo fought Moraes at UFC 238 last June and defeated him via third-round TKO. Prior to that, he had defended his flyweight title against the now-suspended T.J. Dillashaw.
Cejudo trains out of Arizona with head coach Eric Albarracin at the Fight Ready gym. Fighting professionally since 2013, Cejudo has a yellow belt in Shotokan karate and also boasts an Olympic gold medal in freestyle wrestling. However, up against the former champion Dominick Cruz, Cejudo will be at the physical disadvantage when it comes to height and reach.
Dominick Cruz
Height: 5 ft. 8 in.
Reach: 69 in.
Age: 35
There's no beating around the bush – Dominick Cruz has not fought since 2016.
His last fight came against Cody Garbrandt, whom Cruz lost his bantamweight title to via unanimous decision at UFC 207. Since then, he has been ailed by a plethora of injuries, mostly to one of his shoulders, and has spent much of the last few years on the UFC color commentary desk.
With that said, before the loss to Garbrandt, Cruz was riding a 13-fight winning streak in the UFC and WEC.
Fighting out of San Diego, the former bantamweight champions trains with Alliance MMA under trainer Neil Melanson.
Under Lloyd Irvin, Cruz has a blue belt in Brazilian jiu-jitsu. He has been fighting professionally since 2003. This will not be Cruz' first return after a four-year layoff as he took time off in 2012 just to come back in 2016 to defeat T.J. Dillashaw for the bantamweight title. He will have a four-inch height and five-inch reach advantage over Cejudo.
Francis Ngannou vs Jairzinho Rozenstruik – Heavyweight Division
| Sportsbook | Ngannou | Rozenstruik |
| --- | --- | --- |
| DraftKings | -278 | +225 |
Francis "The Predator" Ngannou (14-3)
Height: 6 ft. 5 in.
Reach: 83 in.
Age: 33
Expected to be the next contender for the heavyweight title, Francis Ngannou accepted this fight in order to stay active when a trilogy fight between champ Stipe Miocic and Daniel Cormier seemed to become delayed.
The former title challenger lost his first shot at gold to tipe Miocic and then lost a second fight to Derrick Lewis. Since his back-to-back losses, Ngannou has managed to put together a three-fight winning streak, consisting of all first-round KO/TKO victories against Curtis Blaydes and former champions Cain Velasquez and Junior dos Santos.
Born in Cameroon, the knockout artist trains out of Las Vegas at the UFC Performance Institute with head trainer Dewey Cooper. He has been fighting professionally since 2013 and is currently ranked as the second-best heavyweight in the UFC.
Jairzinho "Bigi Boy" Rozenstruik (10-0)
Height: 6 ft. 2 in.
Reach: 78 in.
Age: 32
Jairzinho Rozenstruik is getting the chance of a lifetime to move up the heavyweight rankings faster than most. The undefeated kickboxer is coming off of a fifth-round knockout victory over Alistair Overeem.
After the fight, Rozenstruik called out Ngannou, claiming he wanted to fight the man that no one wanted to fight. After some hesitation from Ngannou, who was convinced he would be granted the next title shot, he finally conceded and accepted the fight. Set to take place on March 28, it was ultimately postponed. Until now.
4-0 in the UFC, Rozenstruik also has a professional kickboxing record of 76-8-1. Fighting in MMA since 2012, he is currently ranked as the UFC's sixth-best heavyweight following the Overeem win.
Born in Suriname, he trains out of Florida with the American Top Team gym. He will stand three inches shorter than Ngannou and have a five-inch reach disadvantage in the striking department.