UFC 249: The Curse of Khabib Nurmagomedov vs Tony Ferguson
Four.
That is the number of times the battle between current lightweight champion Khabib Nurmagomedov and Tony Ferguson has been set and then ultimately canceled.
Fans and pundits alike have been eagerly anticipating this bout for years, but each time it gets announced, it is soon canceled. Whether it's due to injury, bad weight cutting, or freak accidents (or potentially due to a global pandemic), it's hard to think that this fight isn't cursed by the MMA gods.
With UFC 249 set to take place on April 18, what is now the most anticipated fight in UFC history is once again at risk of having the rug pulled out from underneath itself.
But that's for later. First, let's take a look at what led us here and how this fight turned into the most sought-after bout in the world of mixed martial arts.
For interesting UFC 249 prop bets check out our latest video Prop Drop (Ep. 7).
December 11, 2015 – The Ultimate Fighter 22 Finale
Entering the UFC with a professional record of 16-0, Khabib Nurmagomedov went on a tear, winning his first six UFC fights in a row, with his most recent win at the time coming over Rafael dos Anjos, whom he beat via unanimous decision in 2014.
It was after this victory that many started to think that Khabib was on the cusp of a title shot, needing possibly just one more fight in order to receive such an opportunity.
That seems to be how the UFC viewed things, as they scheduled Khabib's next fight to be against top-contender Tony Ferguson.
At this time, Ferguson had won his last six fights straight (a winning streak that is still on-going), with his most recent win coming in the form of a unanimous decision over Josh Thomson, which gave him his second performance of the night bonus in a row.
A former Ultimate Fighter contestant and winner, Ferguson agreed to take the fight against Khabib at the Ultimate Fighter: McGregor vs. Faber finale in Las Vegas.
However, just six weeks away from the fight, Khabib Nurmagomedov was forced to pull out after breaking a rib while training.
Former UFC lightweight (now featherweight) contender Edson Barboza stepped in to replace Khabib on short notice.
In what was named the fight of the night, Tony Ferguson submitted Barboza via d'arce choke and was awarded his third performance of the night bonus in a row.
April 16, 2016 – UFC on FOX 19
Roles would be reversed the next time around.
The fight between these two men was rescheduled to take place as soon as Khabib recovered.
It would be his first fight since defeating dos Anjos and his first fight in exactly two years. He was 22-0 as a professional and his UFC win streak at the time sat at six straight.
The timing of Khabib's recovery worked out perfectly for the schedule of Tony Ferguson, who, by the time the fight happened, would have had almost four months of recovery time following the bout with Barboza.
The fight was set to take place on April 16, 2016, in Tampa Bay, Florida.
But it was not meant to be, as this time around it was Ferguson who was forced to pull out of the fight just 11 days prior. After finding a build-up of fluid in his lungs (including blood), doctors would not medically clear Ferguson to compete.
The situation was out of his hands and he was forced to withdraw. With just ten-days notice, Darrell Horcher stepped in for Tony, agreeing to take on Nurmagomedov.
Khabib would earn a second-round TKO victory over Horcher, extending his UFC winning streak to seven fights – tying Ferguson's streak which he earned in the fight against Barboza (who replaced Khabib).
March 4, 2017 – UFC 209
Almost a year removed from the last attempt to schedule this fight, the two lightweights were once again scheduled to compete – this time on pay-per-view at UFC 209 and for the interim lightweight title. Up to this point, this was the closest we came to actually seeing this fight take place. It made it all the way up until weigh-in day.
Khabib had fought once more since the Horcher fight, taking on Michael Johnson at UFC 205. For many casual fans, this was Khabib's spotlight moment. He battered Johnson for all three rounds before finally submitting him in the third.
Throughout the fight, Khabib could be heard asking UFC President Dana White for a title shot all the while manhandling his opponent.
For Ferguson, recovery didn't take to long and following the cancellation of the April 2016 bout, he went on to fight twice more before accepting the UFC 209 fight.
Ferguson defeated Lando Vannata via second-round submission just two months after having doctors deny him fight clearance. Following the Vannata fight, Ferguson would defeat Rafael dos Anjos via unanimous decision.
Both of those fights were awarded fight of the night honors and Ferguson's winning streak went up to nine straight.
And then things fell apart once again. After a Thursday press conference, which included trash talk and an intense staredown, bad news would hit the MMA world the next day.
On Friday morning, when fighters were set to weigh-in, it was announced that Khabib Nurmagomedov was sent to the hospital due to dehydration from a difficult weight cut. Without any time to find a replacement opponent for Ferguson, the fight was completely scrapped from the card and thus began the infamous "tiramisu" accusations from Tony to Khabib.

April 7, 2018 – UFC 223
Those three previous attempts led us here, to the most infamous of cancellations.
Despite the history and bad luck, these two fighters were both just too good to not be pitted against one another once again.
The UFC took a huge risk but ultimately decided to have Khabib fight Ferguson in the main event of UFC 223 in New York.
They would also raise the stakes, stating that the winner of this bout would be named the undisputed lightweight champion as the UFC would strip Connor McGregor (who was holding up the division) of the title the second the first punch was thrown between the two main-eventers.
You see after Khabib pulled out of the third fight, Ferguson stayed active. And at UFC 216, Tony would face off against Kevin Lee for the interim lightweight title.
With little to no surprise, Ferguson defeated Lee via third-round submission, but it did make one weakness clear – Ferguson could be out-wrestled.
Wrestling is the specialty of Nurmagomedov and many questioned Ferguson's chances against Khabib following the Lee fight, in which Lee was able to take Ferguson down somewhat easily.
Since being pulled from the UFC 209 card, Khabib made his presence known once again by taking a fight against Edson Barboza at UFC 219.
The grappling specialist made his win over Barboza look easy, earning a TKO victory in the third round. Of course, Ferguson had already beaten Barboza back in 2015 when he replaced Khabib.
The fight at UFC 223 came just as almost as close to fruition as the last one but ultimately fell apart – 'fell' being the operative word.
You see, in a world where anything that can go wrong, will go wrong, Tony Ferguson was the victim of the worst April Fool's joke ever.
On the morning of April 1, 2018, Tony Ferguson tripped over a media cable while taking part in some pre-fight interviews. In what could never be scripted, the fall blew out his knee, causing him to be pulled from the fight and requiring surgery.
He was later stripped of his interim lightweight championship.
It was this event in which Dana White viewed as the final straw, claiming he would never attempt to book these two to fight ever again.
Scrambling to save the UFC 223 card's main event, the featherweight champion at the time Max Holloway offered to challenge Khabib for the chance to become a two-weight class champion. However, shades of UFC 209 kicked in and Holloway, after suffering a poor weight cut, was not medically cleared to fight.
On one day's notice, lightweight Al Iaquinta was moved from the prelims up to fight Khabib and the two would go the distance.
Khabib would win via unanimous decision, becoming the new, and undisputed, lightweight champion of the UFC. But, similar to how Lee exposed Ferguson's wrestling, Iaquinta exposed some of the glaring holes in Khabib's striking strategies. This made a fight between Khabib and Ferguson look all the more interesting.
But it would never happen, right Dana?

April 18 – UFC 249 (Tentative)
Following his win over Iaquinta, Khabib would go on to defend his title twice. In October 2018, at UFC 229, all hell broke loose when he took on former champion Connor McGregor.
Khabib would submit McGregor in the fourth round. What happened after still casts a shadow over the sport of MMA to this day.
A post-fight melee ensued between the Nurmagomedov and McGregor camps, resulting in both fighters being fined and suspended. It would be nearly one year before we would see Khabib defend his title again.
In the meantime, Dustin Poirier had defeated Max Holloway for the interim lightweight title and, upon Khabib's return, was scheduled to name an undisputed champion at UFC 242.
Khabib would return in glorious fashion, submitting Poirier in the third round of their bout, earning performance of the night bonus. He was now on a 12-fight winning streak and remained undefeated as a professional.
Coincidentally, Ferguson would make his return to the octagon at the UFC 229 card that saw Khabib fight McGregor.
Ferguson challenged Anthony Pettis and looked to not miss a beat in his absence. Ferguson would TKO Pettis (due to corner stoppage) at the end of round two. Ferguson would fight once more, earning another TKO victory (this time by doctor's stoppage) over Donald "Cowboy" Cerrone at UFC 238.
Both fights were deemed fight of the night. Just like Khabib, Ferguson was now on a 12-fight winning streak. It was fate. It was inevitable. These two had to fight.
It was announced late last year that these two would once again be scheduled to face one another.

This time at UFC 249 in Brooklyn, New York. Essentially all of those associated with MMA began salivating, believing that, surely, no fighter would risk injury and that we could finally see who the best lightweight in the UFC really is.
Fast forward to the present day.
Unfortunately, the fifth time may not be the charm.
As of March 12, 2020, the state of New York issued an order restricting mass gatherings and sporting events due to the pandemic of COVID-19 (coronavirus).
On March 16, Dana White released an email stating that the event is "still scheduled as planned, but the location may change".
In this same email, White announced that the next three UFC events have been postponed due to not being able to find new venues to host them.
The fight we all want to see is once again held limbo and by even more bizarre circumstances than Ferguson tripping on a television camera cable.
The odds are stacked against the UFC in this situation but one thing is for sure: regardless of if the fight is moved or postponed, this is the most anticipated fight in the history of mixed martial arts.
UFC 249 FAQ
How many times has the Khabib vs. Tony fight been canceled?
Four times.
Who is the lightweight champion?
Although Tony Ferguson never lost his interim title (he was stripped), Khabib Nurmagomedov stands at the current undisputed lightweight champion.
When and where is UFC 249?
The date set is April 18 and is set to take place in Brooklyn, New York. However, the location is subject to change.

Bet on UFC With the Best NJ Sportsbooks

21+ | T&Cs apply
Great payment and customer support
Access to fantasy sports with one account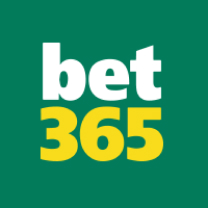 21+ | T&Cs, time limits & exclusions apply
Impressive range of bonuses
One of the worlds biggest sportsbooks

Terms and conditions apply | 21+ | VA only
Lots of betting options
Daily odds boost
Great live betting section
More UFC Predictions & Odds
UFC Fight Night: Yan Will Be at a Significant Disadvantage When It Comes to Grappling
See our UFC Fight Night preview, it covers the latest odds, top predictions, and the best bets for Dern vs Yan and the other fights on the card.
UFC
30 September | 03:43 | Ryan Bristlon
UFC Fight Night: Number-Four Bantamweight Cory Sandhagen Takes on Number-Ten Ranked Song Yadong
See our UFC Fight Night preview, it covers the latest odds, top predictions, and the best bets for Sandhagen vs Song and the other fights on the card.
UFC
14 September | 01:02 | Ryan Bristlon
UFC 279 Diaz vs Ferguson: Prelims Odds, Predictions, Picks
We break down the UFC 279 Prelims! Find the latest odds, predictions, and our free picks for each fight on the undercard.
UFC
9 September | 19:18 | Jean Marc Valente
Ultimate UFC Betting Guide
Best Sports Betting Strategies
1 January | 00:09 | admin
What Are Futures Bets?
20 November | 16:24 | admin