Amanda "Lioness" Nunes (19-4)
There is no questioning at this point whether or not Amanda Nunes is the greatest female mixed martial artist of all time. The first female double champion, Nunes not only destroyed the sports' best bantamweight in Ronda Rousey, but she annihilated the sports' best featherweight as well when she knocked out Cris Cyborg in under one minute.
"The Lioness" won the featherweight title from Cyborg in 2018 but has yet to defend it, instead opting to defend her bantamweight title due to a lack of challengers in the 145-pound division. Undefeated since 2014, Nunes is riding a 10-fight winning streak. Since the win over Cyborg, Nunes has fought twice – defending her bantamweight title via first-round TKO against former champion Holly Holm and then defending it against via a unanimous decision win over former featherweight champion Germain de Randamie. This fight against Spencer will be her first featherweight title defense and her first fight of 2020.
Born in Brazil, the champion stands at 5 ft. 8 in. tall and has a reach of 69 inches. She trains in the United States with American Top Team. Fighting since 2008, she holds a black belt in Brazilian jiu-jitsu under Edson Carvalho and a brown belt in judo. She is the number-one ranked women's pound-for-pound fighter.
Felicia "Feenom" Spencer (8-1)
Felicia Spencer may not be Nunes' most popular challenger, but let us assure you, the woman has talent! Prior to her UFC days, Spencer was an undefeated Invicta FC women's featherweight champion. She made the jump to the UFC in 2019 and made her debut against the formidable Megan Anderson. Spencer made short work of Anderson, submitting her in the first round. Her next fight in the UFC came against the former champion Cris Cyborg and this fight came, arguably, a little too soon. Spencer would lose the fight (the first loss of her career) but would impressively go the distance with Cyborg. Spencer most recently fought Zarah Fairn dos Santos earlier this year and got back into the win column with a first-round TKO finish.
Born in Canada, Spencer has been fighting since 2012 and has many accolades to her name. Apart from being a former champion, Spencer has a black belts in both Brazilian jiu-jitsu and taekwondo. She trains with head coach Mike Lee and Jungle MMA. She stands two inches shorter than Nunes and will also be at a one-inch reach disadvantage in the fight. She is three years younger than the champion.
Our Pick: Amanda Nunes via TKO
Raphael Assuncao vs Cody Garbrandt – Bantamweight Division
Raphael Assuncao (27-7)
Raphael Assuncao is a UFC legend and has fought the best of the best across his MMA career. Fighting for the promotion since 2011, Assuncao has notable wins over fighters such as T.J. Dillashaw, Marlon Moraes, and Aljamain Sterling. Unfortunately for Assuncao, his last two fights did not go his way. After a four-fight winning streak, Marlon Moraes would avenge his loss and defeat Assuncao last February. Assuncao would then be put up against rising star Cory Sandhagen (also on this card) and lose his second fight in a row, this time via unanimous decision.
Born in Brazil, the 37-year-old stands at 5 ft. 5.5 in. and has a 66.5-inch reach. The southpaw has been fighting professionally since 2004 and trains with the Ascension Mixed Martial Arts team. He holds a black belt in Brazilian jiu-jitsu and currently ranks as the fifth-best bantamweight in the UFC.
Cody "No Love" Garbrandt (11-3)
Cody Garbrandt finds himself in a similar boat as his opponent. After going undefeated from his MMA debut and defeating UFC great Dominick Cruz for the bantamweight championship, Garbrandt has gone on a losing skid. After winning the belt, he would quickly lose it to enemy T.J. Dillashaw, who knocked him out in the second round. An immediate rematch was set and Dillashaw would TKO Garbrandt, this time in the first round. Following the losses, Garbrandt was set to face Pedro Munhoz. In what was deemed the fight of the night, Munhoz would KO Garbrandt in the final ten seconds of the first round. This fight against Assuncao was originally set to take place in March but Garbrandt pulled out due to kidney issues.
A former NCAA Division II wrestler, Garbrandt stands at 5 ft. 8 in. tall, giving him a 2.5-inch advantage. He has a reach of 65.5-inches, giving him a one-inch disadvantage in that category. He is a long-term trainee of the Team Alpha Male gym under Uriah Faber and also trains with the renowned Mark Henry. He has been active in MMA since 2012 and is currently ranked as the ninth-best bantamweight in the organization.
Our Pick: Raphael Assuncao via TKO
Aljamain Sterling vs Cory Sandhagen – Bantamweight Division
Aljamain "Funk Master" Sterling (18-3)
The bantamweight has been abuzz since champion Henry Cejudo retired and left the title vacant, and Aljamain Sterling has been one of the most vocal when it comes to expressing interest in a title fight. Following a 2017 loss to Marlon Moraes, Sterling has won his last four fights in a row. Fighting twice in 2019, Sterling beat Jimmie Rivera and Pedro Munhoz, both via unanimous decision.
Famously a student of Ray Longo and Matt Serra of the Serra-Longo Fight Team out of New York, the 30-year-old Sterling has NCAA division III wrestling credentials as well as a black belt in Brazilian jiu-jitsu under Matt Serra. He is 5 ft. 7 in. tall and has a 71-inch reach. Fighting since 2010, Sterling sits comfortably as the number-two ranked bantamweight in the UFC.
Cory "Sandman" Sandhagen (12-1)
Cory Sandhagen has fought five times since joining the UFC in 2018 and he has won every single one of them. With only one professional loss, Sandhagen won his first three UFC fights by stoppage: two TKO and one submission. Last April he defeated John Lineker via split-decision and, most recently, Sandhagen won via unanimous decision over co-main event fighter Raphael Assuncao.
Fighting out of Colorado, Sandhagen trains with the Elevation Fight Team. He is two-years younger than Sterling and stands four inches taller than his opponent. He has an equal 71-inch reach. Sandhagen has a brown belt in Brazilian jiu-jitsu and is ranked as the UFC's fourth-best bantamweight.
Our Pick: Cory Sandhagen via decision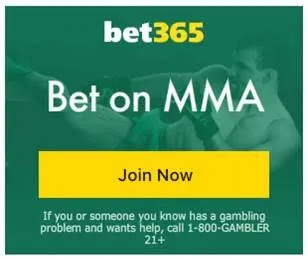 Neil Magny vs Anthony Rocco Martin – Welterweight Division
Neil Magny (22-7)
Neil Magny has had mixed results over his UFC career but there is no denying his talent. Magny has wins over former welterweight champions Johnny Hendricks and Carlos Condit on his resume. After winning two in a row, Magny was knocked out by Santiago Ponzinibbio in 2018. Following the fight, Magny, unfortunately, had a positive drug test and missed 16-months of action. Upon being cleared to return, Magny fought Li Jingliang earlier this year and got himself back in the win column with a unanimous decision victory.
Standing at 6 ft. 3 in., Magny is one of the larger welterweights in the division. He also possesses an 80 inch reach. A student of the Elevation Fight Team in Colorado, Magny has been fighting since 2010 and has a brown belt in Brazilian jiu-jitsu under Miguel Torres and Andre Leite. He is tied for the most UFC wins in a calendar year with five.
Anthony Rocco Martin (17-5)
Anthony Rocco Martin returned to the welterweight division in 2018 and instantly made a mark by defeating Keita Nakamura. He would win four fights in a row at welterweight, including two stoppages, before succumbing to one of the greatest in the world, Demian Maia. Maia defeated Martin via majority decision in a very close 2019 battle. Since then, Martin has bounced back with a unanimous decision win over Ramazan Emeev last November. This is his first fight of 2020.
Martin comes into this fight with some notable physical disadvantages. He will stand three inches shorter than Magny and have a 6.5-inch reach disadvantage. Fighting since 2012, Martin trains with Team Sityodtong and he holds a black belt in Brazilian jiu-jitsu. He and his opponent are both currently unranked in the UFC welterweight division.
Our Pick: Neil Magny via decision
Eddie Wineland vs Sean O'Malley – Bantamweight Division
Eddie Wineland (24-13-1)
Fighting for the UFC since 2011, Eddie Wineland has had some wars, which has amounted to him holding a 6-7 UFC record. Fighting only once per year over the past three years, Wineland was riding a two-fight losing streak heading into his last fight. Last June, at UFC 238, Wineland would snap his losing streak with a TKO victory over Grigory Popov.
Fighting professionally since 2003, Wineland holds a blue belt in Brazilian jiu-jitsu at the New Breed Academy. He is known mostly for his wrestling background. Wineland stands at 5 ft. 8 in. tall and has a 69-inch reach. The 35-year-old fighter is currently ranked as number-15 in the bantamweight rankings.
"Sugar" Sean O'Malley (11-0)
There's no doubt about it – this is the old taking on the new. At just 25 years of age, Sean O'Malley has quickly risen up as a fan favorite in the UFC and a fight against a battle-tested veteran like Wineland is just what his career needs.
After being recognized on the Contender Series, O'Malley came into the UFC in 2017 and has continued to be undefeated, even under the bright lights of the promotion. After winning his first two UFC fights, O'Malley, unfortunately, failed a drug test and was suspended. He made his much-anticipated return earlier this year at UFC 248. He was put in the cage against Jose Alberto Quinonez. O'Malley would make short work of Quinonez, winning via TKO in the first round and earning a performance of the night bonus.
O'Malley comes into this bout with a three-inch height and three-inch reach advantage over his opponent. The lanky fighter has been fighting since 2013 and in that time has earned a purple belt in Brazilian jiu-jitsu. He trains with head coach John Crouch at the MMA Lab. A win over Wineland would move O'Malley into the division's rankings. This fight has all the makings to be a show-stealer.
Our Pick: Sean O'Malley via KO