The 5 Most Undeserved Title Fights of the UFC Modern Era
UFC middleweight contender Yoel Romero will be fighting on March 7 against current middleweight champion Israel Adesanya.
However, Romero is being granted this title shot despite coming off of a loss to Paulo Costa at UFC 241.
In fact, this is the second time in Romero's UFC career that he has been awarded a shot at the middleweight championship despite losing his previous matchup. Here we will take a closer look at what led up to this fight as well as looking at other examples of some of the most undeserved title shots in UFC history.
Check out also: "UFC Fight Night 168: Felder vs Hooker."
5. B.J. Penn (UFC 63)
B.J. Penn is a UFC legend who is mostly known for his time spent as the UFC lightweight champion.
He won the vacant title at UFC 80 by submitting a bloodied Joe Stevenson in the second round.
He would defend the belt in dominant fashion three times before being defeated by Frankie Edgar.
But during this time, Penn made several appearances in the UFC welterweight division. One of which, of course, was a title shot against the welterweight champion at the time, Matt Hughes.
What led to this championship opportunity? A loss in what was named a title-eliminator against Georges St. Pierre at UFC 58.
The occasion marked Penn's first fight in the UFC after two years away and he was immediately thrown into the title picture.
However, Penn would lose a three-round split-decision to GSP, thus officially making St. Pierre the next challenger for Hughes' title.
But that didn't happen. Unfortunately for GSP, he suffered a groin injury prior to the fight and had to pull out. He was replaced by the man he defeated: B.J. Penn.
Penn and Hughes would fight for the title in the main event of UFC 63 and Hughes would end the fight via third-round TKO. This, of course, led to GSP entering the octagon after the fight to officially challenge Hughes for the title and infamously stating that he was "not impressed" with Hughes' performance.
4. Randy Couture (UFC 68)
March 3, 2007

11 years ago today, Randy Couture defeated Tim Sylvia via unanimous decision at UFC 68 to win the UFC Heavyweight title.

The win was the 1st Heavyweight fight for @Randy_Couture since 2002 & he came in as a +225 underdog, giving up 6" in height & 35 lbs to Sylvia. pic.twitter.com/0dAw1tKHzE

— MMA Rewind (@MMA_Rewind) March 3, 2018

Randy Couture is a UFC legend and was the fourth fighter ever to enter the UFC hall of fame.
He was also the first fighter to ever capture UFC titles in two different weight classes (albeit not at the same time).
He has had a plethora of title fights at light heavyweight and heavyweight across his career but it was his heavyweight opportunity at UFC 68 that was the most puzzling.
Here's the timeline of events. After regaining the light heavyweight title from Vitor Belfort, Couture would go on to defend and lose, the title to Chuck Liddell. Couture then took on Mike van Arsdale in what was officially named a title-eliminator for Liddell's light heavyweight championship.
Couture won the fight and was granted his rematch against the Iceman. Liddell would once again defeat Couture, this time via second-round knockout.
Here's where things get interesting. Randy Couture announced his retirement from MMA immediately following his loss to Chuck Liddell.
After less than a year retired, spending much of that time as a UFC broadcaster, Couture announced that he had signed a new, four-fight deal with the promotion. Coming off of a loss, and after not competing in the octagon for a year, Couture was immediately set to take on the heavyweight champion Tim Sylvia.
Couture was 43 years old heading into the fight and had not fought at heavyweight since 2002 (also a losing effort, we should point out).
On March 3, 2007, Randy Couture would shock the world by defeating Tim Sylvia via unanimous decision. He became the first multi-weight champ and the oldest fighter in UFC history to win a title.
All despite coming off of a loss in his last light heavyweight and heavyweight fights. He would go on to defend the title once before dropping it to Brock Lesnar at UFC 91.
3. Nick Diaz (UFC 158)
It was the fight everyone wanted to see, including the UFC brass, but it took a few turns before we got there.
After leaving the UFC in 2006, Nick Diaz went on to fight for promotions such as Elite XC, Pride, Dream, and Strikeforce, the latter of which he would win the inaugural welterweight title.
After defending the Strikeforce belt three times, Diaz returned to the UFC with the plan of taking on the UFC welterweight champ: Georges St. Pierre. The UFC opted to have Diaz fight B.J. Penn in a number-one contender bout which Diaz would win via unanimous decision. It was named fight of the night for UFC 137. He challenged GSP in his post-fight interview.
Unfortunately for Diaz, St. Pierre suffered an ACL injury in the lead up to the fight and an interim-welterweight title bout was scheduled instead, with Diaz taking on top contender Carlos Condit at UFC 143. It was Condit who would win the interim belt and he was awarded the fight with GSP at UFC 154.
Georges St. Pierre would retain his title. During that time, Diaz was suspended for marijuana metabolites and announced his retirement. UFC President Dana White stated he believed Diaz would fight again, and Diaz eventually returned from suspension in 2013.
Upon his return to the octagon, despite losing his fight with Carlos Condit, Nick Diaz was immediately given a shot at GSP's welterweight championship at UFC 158.
Georges St. Pierre would outclass Diaz on the ground and was awarded the unanimous decision victory. Nick Diaz would fight just one more time for the promotion against Anderson Silva. The fight was declared a no-contest after both fighters tested positive for banned substances.
2. Chael Sonnen (UFC 159)
Chael Sonnen spent all but three fights of his UFC career in the middleweight division and even earned himself middleweight title shots on two separate occasions – both of which were against the legendary Anderson Silva.
After losing his second fight against Silva via TKO at UFC 148, it would be more than a year before we would see him fight again.
Then Sonnen found himself amidst a perfect storm.
Light heavyweight champion Jon Jones found himself without an opponent at UFC 151 when challenger Dan Henderson dropped out last minute.
Sonnen exclaimed that he was willing to step up on a day's notice to save the card but Jones ultimately refused, leading to the first time in UFC history that an entire event was cancelled.
Other light heavyweights were offended by the fact that the UFC would even entertain the idea but Dana White defended Sonnen by exclaiming that he was the only fighter on the UFC roster willing to step up to face Jones with just one-day's notice. Sonnen hadn't fought a light heavyweight bout since 2008 when he was in the WEC.
Sonnen hadn't fought since his second loss to Anderson Silva, yet he kept hyping the possibility of returning to light heavyweight to face Jon Jones.
And, his hype and trash talk eventually worked, with Sonnen being awarded a shot at the light heavyweight title at UFC 159.
Jones would dominate Sonnen in the first round, securing a TKO victory.
However, had Sonnen lasted just 27 seconds longer, the fight was most likely to be stopped by the doctor due to Jones suffering a horrific injury to his toe. Sonnen was 27 seconds away from winning the light heavyweight title by TKO.
Sonnen would fight twice more in the UFC, going 1-1 against Mauricio Rua and Rashad Evans, before jumping ship to Bellator where he remained in the light heavyweight division.
1. Yoel Romero (UFC 221, UFC 248)
There was no denying Yoel Romero his first title shot in the UFC.
Romero had won eight-straight fights, a run that included wins over former champions such as Lyoto Machida and Chris Weidman.
He was awarded his first crack at the UFC interim-middleweight title against opponent Robert Whittaker at UFC 213. The champion at the time, Michael Bisping, was out with injury.
Whittaker would win the vacant interim title in a fight of the night classic against Romero. A bout between Whittaker and Bisping was set to unify the belts, but Bisping lost the title to a returning Georges St. Pierre who then vacated the title. Whittaker was, by default, announced as the undisputed middleweight champion.
But, due to injuries of his own, Whittaker needed time off, and another interim-title bout was made between former champion Luke Rockhold and, yes, Yoel Romero despite already losing to Robert Whittaker in his last fight.
Romero would KO Rockhold but was ineligible to win the title after coming in over-weight the day prior.
He would, however, be granted the next title shot against a returning Whittaker regardless. In another barnburner, Whittaker would out-point Romero for the split-decision victory.
Romero was then put up against rising star Paulo Costa. In another fight of the night performance, Romero would be outscored by the judges and Costa would take the victory via unanimous decision.
It appeared that now Costa and current champ Israel Adesanya were destined to meet after Adesanya dethroned Whittaker at UFC 243.
But Costa would suffer and untimely bicep injury.
Upon hearing the news, the champion himself, Adesanya, would challenge Romero, stating that he believed everyone else in the division was too scared to fight him and that Adesanya could easily dispatch the Cuban fighter.
Romero, of course, happily accepted – despite the general public feeling that Romero's title chances seemed to be over.
Yoel Romero is set to take on Israel Adesanya on March 7 at UFC 248 in Las Vegas, Nevada.
To find the latest UFC odds head to either DraftKings Sportsbook, bet365 NJ, or William Hill NJ.
Bet on UFC With These NJ Sportsbooks

21+ | T&Cs apply
Great payment and customer support
Access to fantasy sports with one account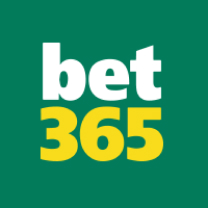 21+ | T&Cs, time limits & exclusions apply
Impressive range of bonuses
One of the worlds biggest sportsbooks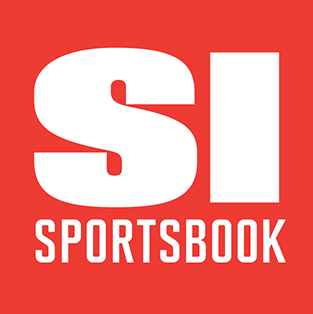 21+ CO Only | Terms and conditions apply
Beginner friendly
Fantastic odds
Bonus code win100
More UFC Predictions & Odds
UFC Fight Night: Yan Will Be at a Significant Disadvantage When It Comes to Grappling
See our UFC Fight Night preview, it covers the latest odds, top predictions, and the best bets for Dern vs Yan and the other fights on the card.
UFC
30 September | 03:43 | Ryan Bristlon
UFC Fight Night: Number-Four Bantamweight Cory Sandhagen Takes on Number-Ten Ranked Song Yadong
See our UFC Fight Night preview, it covers the latest odds, top predictions, and the best bets for Sandhagen vs Song and the other fights on the card.
UFC
14 September | 01:02 | Ryan Bristlon
UFC 279 Diaz vs Ferguson: Prelims Odds, Predictions, Picks
We break down the UFC 279 Prelims! Find the latest odds, predictions, and our free picks for each fight on the undercard.
UFC
9 September | 19:18 | Jean Marc Valente