More than ever, people are using the internet to watch Champions League matches online for free. This is because there are too many TV subscriptions to juggle these days.
Now if you want to the watch continental competitions you need a different network to the one providing domestic football. All those subscriptions add up, and to get our dose of action many of us have started streaming the Champions League online.
You might be doing it the dodgy way, and if so, below are a few of the problems you might be able to sympathise with.
That Guilty Feeling
There's a feeling we all know when we're on the internet and streaming or downloading stuff that isn't 100% kosher. It's the sense, even if it's unlikely, that there's suddenly going to be a knock on the door from the police.
It doesn't seem fair that doing something as innocuous as streaming Champions League matches should make you feel like you could get in trouble. But that's how things are. It's one of the many tortures hardcore football fans have to put themselves through.
Computer Trouble
It's much more likely that the site you're using to try to live stream Champions League football is a den of malware that your antivirus is having to work overtime to keep at bay. What if they've invented a new virus that's burrowed its way into your hard drive, waiting to banjax your computer when you need it most?
One of the worst things about dodgy live football streaming sites is how they layer invisible ads over the video player. So if you want to change the volume or go full-screen your browser is overrun with the worst kind of junk.
And then if you use adblock, the streaming site tells you that you can't view their content without disabling adblock. Grrr!
Picture Problems
If you're going the dodgy route, it can take half the match to find out where you can watch Champions League matches for free on streams that actually work. Then when you do find one that's up, your eyes are assaulted by picture-quality so low it makes your retinas bleed!
That's not even the bad part. Because you know that when the match is level, your team's striker is put through, he's bearing down on goal and about to apply the finish… your dodgy Champions League football stream will go blank and wipe five years off your life expectancy.
We all know how that feels.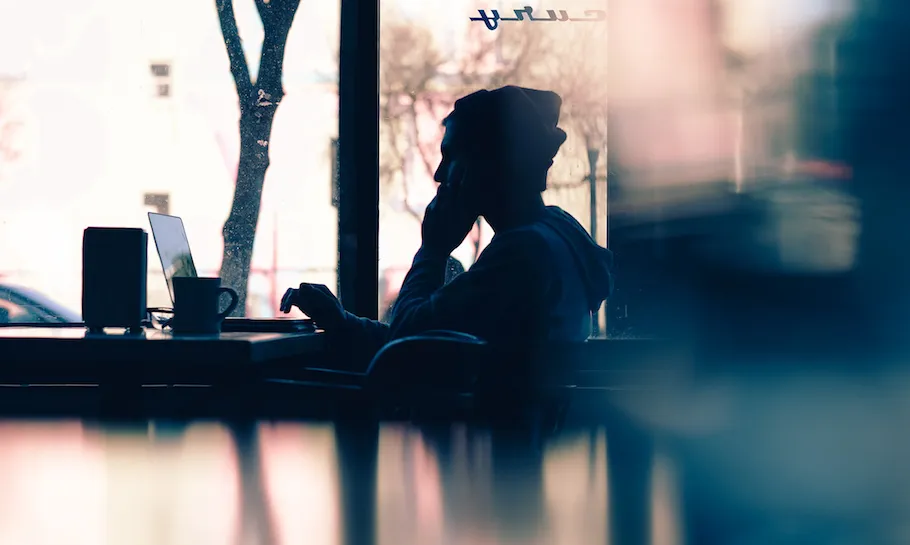 But There is Another Way to Watch Champions League Matches
So you know all the drawbacks of hunting for illegal streams. But did you know that you can watch Champions League 2016-17 football matches online without having to pay a thing or break the law?
This Isn't Witchcraft!
A number of websites, such as BT Sport, now live stream Champions League matches. And you can be sure that you won't run into any of the problems we've listed above.
And if you want to watch matches from other tournmanets and leagues, sites like Bet365 bring the best continental action straight to your phone, tablet or computer screen.
And there are a bunch of reasons why it makes sense to sign up and take advantage of this service:
1. It's Totally Legal
Say goodbye to that nagging guilty feeling when you're watching live Champions League streams. By using BT Sport's live streaming service you'll have the best continental football action and won't have to feel the least bit bad about it.
And on top of that you won't need to worry about your passwords and credit card details being taken by hackers, or being implicated in some kind of international organised crime syndicate and having the feds busting down your door at 4 am.
OK, that's unlikely, but still. It's nice to know that you can watch Champions League online for free and not worry.
2. You Get High-Definition Quality
Your poor suffering eyes will thank us most for this. When you're streaming Champions League football on a site like BT Sport or other leagues on Bet365 the players won't suddenly become pixelated. What's more you can even see the ball clearly, and that's a serious luxury in the world of online football streaming.
The picture doesn't suddenly cut out either. And the sound quality is flawless, with live commentary in English. Just sit back and watch all the drama of big games like
Barcelona vs Manchester City.
3. It's Either Low-Cost or Free to Watch
That's what's so great about it. You'll only need to register with the bookmaker, be it Bet365 or Unibet and have some money in your account.
But to watch your live Champions League football online with BT Sport, you'll need to get a subscription, which is quite reasonably priced.
And if you don't have any funds in your account with these bookmakers you can still watch if you've placed a bet in the previous 24 hours.
This doesn't apply to Champions League, but a whole load of other events are on offer, like domestic football, tennis, cricket, ice hockey and basketball.
4. You Can Bet at the Same Time
Watching your favourite football matches with the benefit of live commentary you're going to get a better idea of the patterns unfolding during matches. Maybe a player is suddenly looking on fire, or the team with short odds to win just isn't at the races.
Well, you're in the perfect position to act and place value bets. In a matter of seconds you can use that knowledge to make an informed bet and stand a better chance of winning money.
Bookmakers like Bet365 have a wide choice of in-game markets, so if you've spotted something interesting developing you'll be able to find odds for it at the swipe of a finger or click of a mouse.
What Are You Waiting for?
Watching a live Champions League stream with BT Sport or or other football matches with Bet365 you'll never have to worry about your computer getting a virus, your eyes ageing 10 years in a day or the picture cutting out, only to find out that you've missed the most exciting part of a match.
And if you're a switched-on better it's an absolute must. You can see everything that's going on in high-definition quality and execute those money-winning decisions in the blink of an eye.
So all you need to do is sign up, place a deposit in your account and you've got access to crystal clear, free and legal football live streams.