Roger Martinez will be ready to once again make game-changing, daring runs for America
America have the benefit of numerous goalscoring options
If there's any chance for Santos, it'll land in the goalkeeping hands of Carlos Acevedo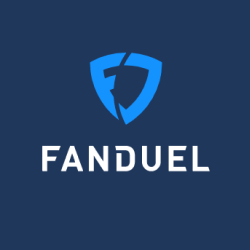 Get a deposit bonus up to $500!
Sign up at DraftKings and receive a 20% deposit bonus up to $500
Play Now
Sign up at DraftKings and receive a 20% deposit bonus up to $500
Club America vs Santos Laguna Odds
Odds from BetRivers. Get up to a $250 sign-up bonus at BetRivers today: CO, PA, IN. Or check out more offers and promo codes for the best online sportsbooks.
Club America vs Santos Laguna Predictions and Picks
There's a reason why Club America are the favorites. Following the end of Week 3, no Liga MX team has scored more than the seven-goal tally that Las Aguilas currently have in the early stages of the 2020 Apertura season. Although Santos Laguna could make things interesting thanks to their goalkeeper, it's doubtful they'll be able to keep up for 90 minutes.
Pick:
Club America to win -107
How to Watch Club America vs Santos Laguna
Club America vs Santos Laguna Information
What
Club America vs Santos Laguna
Where
Estadio Olimpico Universitario (Mexico City, Mexico)
When
Thursday, August 13th at 10:00 PM ET
How to Watch
TUDN
Who Will Stop America?
With seven points and a +5 goal differential, no team has performed better in the first three weeks of the Liga MX season than the Mexico City giants. Carried by big-game performances from starters like Sebastian Cordova, Richard Sanchez, Roger Martinez, and others, America is once again looking like a title-contender in the Mexican soccer scene.
But What About Santos?
Sure, they currently have a spot at eight place and made headlines over the weekend for their impressive 2-2 draw with Monterrey, but Los Guerreros have also had to rely on high-flying saves from young goalkeeper Carlos Acevedo. Their project under manager Guillermo Almada is an interesting one that has produced some impressive numbers when it comes to interceptions and winning aerial duels, but will that be enough to halt America's efforts?
Martinez, A Much-Needed Risk-Taker For America
Let's look at some stats from the first three matchdays of the season.
At the moment, no Liga MX player has taken part in more 1v1 dribbling situations than America's Martinez. With 39 dribbles in total — which comes out to an average of 13 per game — the pacey and intelligent Colombian winger is a force to be reckoned with.
Once typically deployed as a striker, America's No. 9 has since found a new role as a high-pressing right midfielder for the club.
If he continues his adventurous runs and clever dribbles, Santos might not stand a chance this week…
The Benefit Of Having Numerous Goalscorers For America
Unlike other Liga MX teams that have had to put all of their attacking efforts on the shoulders of a striker, America have been blessed with a number of different options who have stepped up and shared the responsibility of scoring.
Five different players have scored Las Aguilas' seven goals in total. While Henry Martin and Federico Viñas each have two, Bruno Valdez, Cordova and Sanchez have all also chipped in with one of their own.
This is all good news for manager Miguel "Piojo" Herrera. With plenty of depth and options at his disposal, Herrera will rest easy knowing that he has a variety of tools through players that can get the job done against Santos on Thursday.
Can Acevedo Ruin America's Party?
Despite the fact that Santos has the worst xG (expected goals) against tally in the league — an eye-catching 7.63 total to be exact — they have still been able to clinch four points in their first three matches.
How is this possible?
That's thanks to Acevedo. The 24-year-old goalkeeper has been one of the bigger storylines in the first few weeks of the season. With more saves in net than any other player in the league, the young Mexican has helped Santos avoid a disastrous start to the tournament.
Nonetheless, Thursday's match against the current 1st place team will be his most arduous test yet this season. If there's any chance of Santos escaping from Mexico City with at least a point in hand against the best-attacking team so far in Liga MX, Acevedo will need to be near-perfect.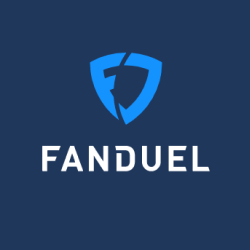 Get a deposit bonus up to $500!
Sign up at DraftKings and receive a 20% deposit bonus up to $500
Play Now
Sign up at DraftKings and receive a 20% deposit bonus up to $500
More Liga MX Predictions & Odds
Tigres vs Monterrey Prediction, Betting Odds & Picks
With doubts surrounding both teams, a tie could be the likely result for Saturday's much-anticipated Clasico Regio rivalry match between Tigres and Monterrey.
Liga MX
22 April | 06:20 | Cesar Hernandez
Atlas vs Chivas Prediction, Betting Odds & Picks
Chivas are back! With two much-needed wins in tow, the Liga MX giants are set to clinch three points in this Saturday's Clasico Tapatio against Atlas.
Liga MX
22 April | 05:09 | Cesar Hernandez
Puebla vs Pumas Prediction, Betting Odds & Picks
With an exciting amount of momentum and confidence building, Puebla will look to earn a fourth Liga MX win in a row this Friday against Pumas.
Liga MX
21 April | 04:00 | Cesar Hernandez
Cesar Hernandez
Freelance writer Cesar Hernandez is a specialist in all things American and Mexican soccer. He has written for ESPN FC, The Athletic, The Guardian, FourFourTwo, VICE Sports and several other publications. Along with writing and previous radio appearances on the BBC, talkSPORT and SiriusXM FC, Cesar is also a member of the Mexican Soccer Show podcast.
Email: [email protected]