It has been a slow process, but it seems MLS is finally getting the fan recognition it deserves. And, let's face it, it's about time.
Last year, MLS franchises increased their value by a factor of over 90%. This trajectory is growing at an extremely rapid rate.
Better yet, ratings for MLS are steadily growing too, especially from overseas as foreign star players head to the US to play for state teams.
MLS Gaining Traction in the Northeast
Now while it still has a long way to go, MLS is gaining some serious traction in the northeastern states.
In Particular New Jersey and New York.
It appears that New Jerseyans tend to go against the grain of typically popular sports that are sought after amongst their neighbors.
While the NHL is still the most popular sport (due to the state team), MLS has become a prominent part of the New Jerseyan sports culture.
But as New Jersey moves forward with online sports betting, fans are constantly looking to bet on a diverse range of competitions to maximize their winnings.
While the NHL and NBA do extremely well, the growing interest in MLS could mean that it becomes more and more influential.
The importance of this could help the rest of the US participate in a tradition that has been culturally defining for a lot of other countries.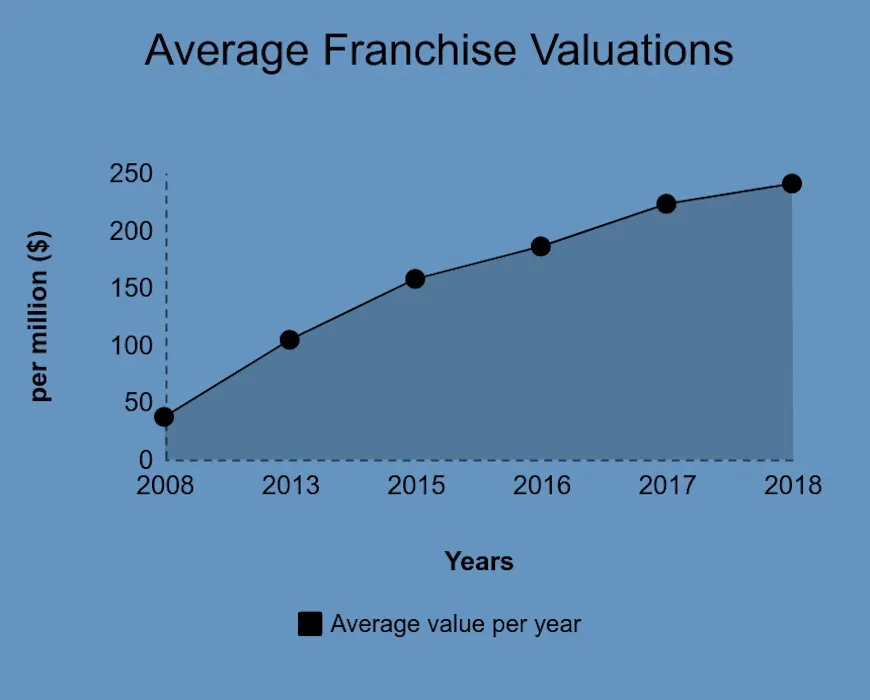 Soccer: USA vs the World
For countries where the English settled and colonized, playing the sports that were brought over by them was seen as pro-British.
However, as time has gone on, playing and mastering those sports has been a way to beat the colonizers at their own game.
India has accomplished this very successfully, making cricket the second most viewed sport in the world.
The first being, of course, soccer.
So, where does the US stand comparative to the rest of the world for the most popular sport?
Well currently ranked at number 30 according to FIFA, which in retrospect isn't bad.
When the sport in question doesn't fulfill the cultural zeitgeist of the nation, being in the top 30 is actually pretty decent.
But there's a problem with that. The vast resources and passion for sports are essential to the American identity and it seems that the US's own ambivalence toward soccer is holding them back from becoming a real contender for the game on an international level.
Northeast Pioneers
So what does all of this have to do with the Northeastern soccer popularity surge?
Well it is exactly that. A popularity surge being led by the Northeast.
One thing that must occur for any sport to expand is public interest. And if fans want their teams to be better and have games become more exciting, it starts with the fans expanding.
It's an exciting period for New Jersey and New York, as their growing interest in MLS could spark greater public interest.
This, ultimately, means that New Jersey and other states like Pennsylvania's decision to regulate online sports betting early puts them at an advantage to refine and expand the fanbase of less popular sports.
With this, MLS has the opportunity to really grow within the US, and New jersey is helping it do that.
The Future of Soccer in the US
Major League Soccer has a long way to go before it becomes a staple of American sports.
This, coupled by the rejection of British culture, means that not every state will be enthused by the sport.
Ultimately, it is up to the fans and how much they engage with it, rather than more leagues entering into competitions.
The future of MLS is bright, sports betting is allowing for people to interact with games like never before and New Jersey is at the forefront of that.
It is just a matter of time before soccer in the US becomes more significant.