56-year-old Boris Said has paid his dues in multiple formats of racing. It must be in his genes because his father Bob Said competed in Formula 1 racing and was an Olympic Bobsled driver.
Boris, an expert road course driver and a many times over NASCAR "road course ringer", has a driving resume that spans the entire racing spectrum. His loyal fans, referred to endearingly as "Said Heads", laud him for his broad range of skills and expert road course talents.
The long-time driver called it quits in 2017 so Boris Said will not be racing in NASCAR in 2019.
However, Said has many business interests that will keep him in touch with the racing community. Not only has Said started the wildly successful K1 Speed Indoor Go Karting tracks franchise, he also has a new vodka brand and a BMW dealership he shares with fellow NASCAR legend Rick Hendrick
In this article we'll open the book on Boris Said's driving history, career highlights, bio, stats and more.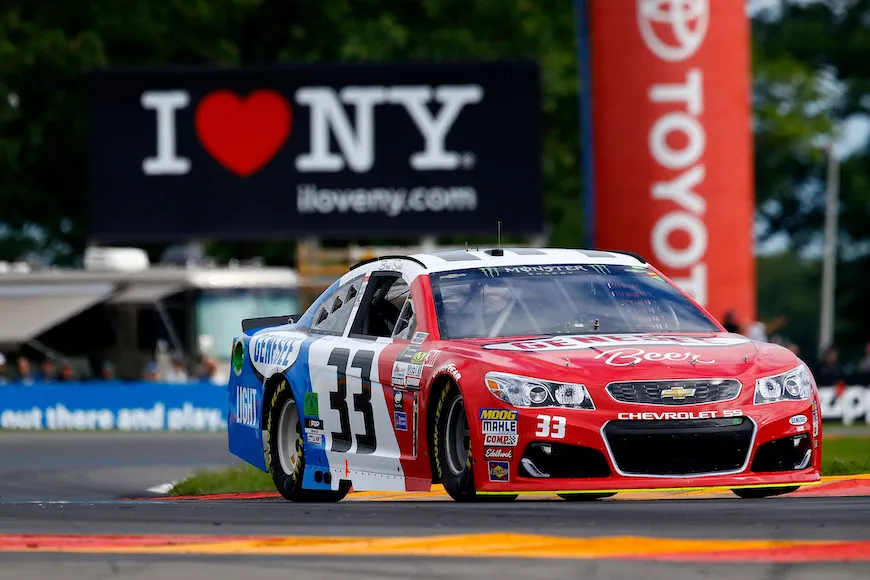 Fast Facts:
Full name: Boris Said III
Born: September 18, 1962
Hometown: New York City, New York
Height: 6'0″
Dale Earnhardt Sr enlisted the services of Said to help his son Dale Jr learn how to turn right.
His "Said Head" fans wear afros that mimic Boris's hairstyle and chant "Fear the Fro" at races.
Father raced Formula 1 and Olympic Bobsleds in 1968 and 1972
Back-to-back winner of Rolex 24 Hours of Daytona
First American to win 24 Hours of Nurburgring
Biggest Results:
1997, 1998 – 24 Hours of Daytona winner
1998 – 12 Hours of Sebring winner
1998 Kragen / Exide 150 at Sears Point Raceway
2004 – Rolex Sports Car Series GT Class Champion
2005 – 24 Hours of Nurburgring winner
2006 – Pepsi 400 at Daytona
2010 – NAPA Auto Parts 200 at Circuit Gilles Villeneuve
Boris Said Bio
Boris Said might be the most well-rounded driver in all of race car competition. Not only does Said have the chops to race any variety of course challenge and NASCAR event, he also repeatedly competes in and wins endurance challenges.
Sometimes he even does it in cars he's never even driven before.
As a skilled course racer hired often as a race course ringer, it goes without saying that he's revered and respected among drivers.
Just consider that he's been hired by the likes of Dale Earnhardt Jr., Matt Kenseth, Carl Edwards, and Kasey Kahne to improve their course racing skills and improve their ability to turn left when competing in non-oval non-traditional NASCAR events.
NASCAR Xfinity Series and Monster Energy NASCAR Cup Series
Over 18 years Said has raced in Cup Series events a total of 54 times. He has two pole position wins and eight top-10 finishes.
In Xfinity Series races he has an impressive two poles, one victory, and nine top-10s in just 28 total races.
First NASCAR Win
Boris' first and only Xfinity Series win came in Montreal in 2010 at the NAPA Auto Parts 200 at Circuit Gilles Villeneuve. As well, Said picked up a Truck Series race win in 1998 at a race at Sonoma Raceway in California.
Career-Best Season
Speaking strictly in terms of NASCAR competition, Said's best year would have to be either 2006 when he had two top-10s and a pole win or 2010 because it had his one and only Xfinity Series win.
Going beyond NASCAR it's accurate to say that Said will go down in history as the best American endurance challenge driver of all-time and one the country's elite race course drivers on top of that.