Interloper AJ Allmendinger tries to double up for $100,000 bonus in Dash 4 Cash race at Homestead.
Favorite Chase Briscoe will try to recover from disastrous beginning in Saturday's Xfinity Series race.
Harrison Burton gets away with highway robbery on Saturday. Can he repeat on Sunday afternoon?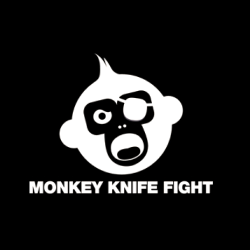 Play Daily Fantasy NASCAR Here!
Use bonus code WSN50 and get a $50 sign-up bonus!
Play Now
Use bonus code WSN50 and get a $50 sign-up bonus!
| | |
| --- | --- |
| What | Contender Boats 250 NASCAR Xfinity Series race |
| Where | Homestead-Miami Speedway |
| When | Sunday, June 14, 12 p.m. EST |
| How to watch | FS1 |
The Contender Boats 250 is the exact same length as the Hooters 250 that preceded it on Saturday, but this NASCAR Xfinity Series race will be far more lucrative—for one of four drivers, at least.
The top four finishers from last Saturday's Xfinity race at Atlanta—AJ Allmendinger, Noah Gragson, Justin Haley, and Daniel Hemric—will be competing for a $100,000 bonus in the second Xfinity Dash 4 Cash event of the season. The top finisher among the four gets the money.
Hemric is back in the No. 8 JR Motorsports Chevrolet, which Dale Earnhardt Jr. drove to a fifth-place finish on Saturday in his only scheduled Xfinity appearance of the year. The race will be contested at 250.5 miles (163 laps), with stage breaks at 40 and 80 laps, identical to Saturday's format.
Harrison Burton picked up his second win of the season in the Hooters 250, out-dueling runner-up Austin Cindric and third-place finisher Noah Gragson in a thrilling two-lap run to the finish. Gragson had a lead of more than 10 seconds when Ryan Sieg's spin caused a late caution and set up the final shootout.
NASCAR Xfinity Series at Homestead-Miami Odds
The odds for the Contender Boats 250 are provided by DraftKings Sportsbook.
AJ Allmendinger Crashes the Party with an Eye on the Cash
How quickly plans can change! AJ Allmendinger didn't have the Contender Boats 250 on his part-time NASCAR Xfinity Series schedule with Kaulig Racing—until he won last Saturday at Atlanta Motor Speedway. Not only did the former Champ Car driver and NASCAR road course ace pick up his first oval victory in a stock car, but he also earned eligibility for the $100,000 Xfinity Dash 4 Cash bonus available to four qualifying drivers at Homestead-Miami.
A repeat performance will be a challenge, to say the least. Because he did not race on Saturday, Allmendinger will start Sunday's event at the rear of the field in the 38th position.
"Now we get to go to Homestead, a place that I enjoy," Allmendinger says. "It's similar to Atlanta in the sense that it's hot, it's slick and we're going to be sliding around. We're probably going to have to run the top there, so I'll have to get my groove back a little bit trying to run the fence."
Winning the race is one thing. Winning the race within the race is quite another. To take home the $100,000 bonus, Allmendinger simply must finish ahead of Noah Gragson, Justin Haley, and Daniel Hemric, the other three Dash 4 Cash qualifiers from Atlanta.
Chase Briscoe Looks to Rebound from Disastrous Opener
Heavy favorite Chase Briscoe wasn't even on the race track for the start of Saturday's Hooters 250 at Homestead-Miami. Ballast that wasn't properly secured fell from the undercarriage of his No. 98 Ford during the warm-up laps. Briscoe brought his car to pit road, and his crew went to work to remedy the situation.
Briscoe was six laps down when he returned to the track. But, remarkably, with a combination of "lucky dogs," and wave-arounds under caution, as well as hard racing, Briscoe was back on the lead lap at the finish, salvaging a seventh-place result and losing only one place in the Xfinity standings, from first to second.
With the fastest car in the series, Briscoe and his crew simply have to stop making unforced errors. Last week at Atlanta, Briscoe threw away a probable victory with a late speeding penalty.
"We had another really good, fast Ford Mustang and we just made a silly mistake this week and forgot something," a rueful Briscoe said after Saturday's race. "Last week, I made a silly mistake on pit road, so it all evens out. The positive is that we had a really fast (car). In fact, I felt like we were the fastest car by quite a bit. The good thing is we get another chance at it Sunday and, hopefully, we can put it all together and not make any mistakes and get another win."
Complicating the issue will be the loss of his crew chief, car chief and lead engineer for the next four races, starting Sunday. That's the penalty for failing to secure the ballast to the car. If Briscoe wins, it will be with substitutes in those three key positions.
After Stealing Victory, Harrison Burton Looks to Double Up
Harrison Burton wasn't exactly the dominant driver in Saturday's Hooters 250 at Homestead-Miami—far from it. The 19-year-old from Huntersville, N.C., didn't crack the top 10 in Stage 1. He ran seventh in Stage 2. But when a late caution erased Noah Gragson's lead of more than 10 seconds and set up a two-lap dash to the finish, Burton was second off pit road and stormed to the victory after the restart.
Burton is the third driver to win twice in the series this season, joining Briscoe and Gragson. On Sunday at noon, he'll attempt to complete an unprecedented sweep of a rare weekend doubleheader.
"This track is so much fun," Burton said. "It really puts it in the driver's hands, especially at the end there. I'm just ready to go again (Sunday), to be honest with you. I want to get two."
Our Pick
Chase Briscoe (+175)—On Saturday, Briscoe proved the axiom that the fastest car doesn't always win the race. On Sunday, despite driving with secondary personnel on his pit box, he'll win with a No. 98 Ford that's the class of the field.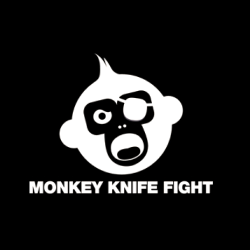 Play daily fantasy NASCAR, here!
Use bonus code WSN50 and get a $50 sign-up bonus!
Play Now
Use bonus code WSN50 and get a $50 sign-up bonus!
More NASCAR Predictions & Odds
Kyle Larson Claims Second Straight Win in Chili Bowl Nationals
NASCAR Cup drivers Kyle Larson and Christopher Bell battled for supremacy at the Chili Bowl Nationals. Here's how they fared in Tulsa.
NASCAR
January 17
Matt Kaulig Represents a New Breed of NASCAR Owner
The average age of a marquee owner in the NASCAR Cup is 75+, but there's new blood on the way. The details are here.
NASCAR
January 9
NASCAR Drivers Play in the Dirt During Long Winter Break
With no NASCAR racing during the long winter break, drivers are taking their skills to dirt to satisfy the need for speed. Read all about it here.
NASCAR
January 2