Darlington Raceway: Toyota 200 Predictions and Odds - NASCAR Xfinity Series
Our pick, Justin Allgaier +1100
Kyle Busch enters his second of seven races in 11 days as the heavy favorite to win a NASCAR Xfinity Series race at Darlington for the third time.
Two teams—Joe Gibbs Racing and JR Motorsports—will provide most of the top-10 population on the strength of equipment quality and sheer numbers.
Fords are heavily outnumbered at Darlington, as they will be all year, but the Mustangs have two thoroughbreds in their stable.
| | |
| --- | --- |
| What | Toyota 200 NASCAR Xfinity Series Race |
| Where | Darlington Raceway |
| When | Postponed to Thursday, May 21, at noon. |
| How to watch | FS1 |
Two days after the NASCAR Cup Series reopened at Darlington Raceway, the Xfinity Series will resume competition with a 147-lap, 200-mile event at the fabled Lady in Black. Where Sunday's Cup race was a grueling 400-miler on a green race track, Tuesday's Xfinity contest will be a sprint around the 1.366-mile egg-shaped speedway.
Without qualifying to winnow the field, NASCAR expanded the number of possible spots in the race from 36 to 40. All told, 39 drivers signed up for the event. The three stages of the race—of 45, 45, and 57 laps, respectively—all can be run easily on one load of fuel, but not comfortably on one set of tires.
Xfinity teams will use the same tire codes Goodyear provided for the Cup race on Sunday, with six sets allocated per car. Given the abrasiveness of the Darlington asphalt, tire management and conservation will play an important role on Tuesday night, favoring veteran drivers whose crew chiefs happen to hit optimal setups without practice or qualifying before the race.
NASCAR Toyota 200 Odds
The odds for the Toyota 200 are provided by DraftKings Sportsbook.
| | |
| --- | --- |
| Winner | Odds |
| Kyle Busch | -125 |
| Chase Briscoe | +600 |
| Harrison Burton | +900 |
| Justin Allgaier | +1000 |
| Noah Gragson | +1100 |
| Brandon Jones | +1200 |
| Ross Chastain | +1400 |
| Austin Cindric | +1600 |
| Daniel Hemric | +2000 |
| Any Other Driver | +2000 |
| Riley Herbst | +2000 |
| Michael Annett | +5000 |
| Ryan Sieg | +5000 |
| Justin Haley | +5000 |
| Anthony Alfredo | +12000 |
| Timmy Hill | +20000 |
| Myatt Snider | +25000 |
| Brandon Brown | +25000 |
Odds taken from DraftKings Sportsbook, May 21.
Can Anyone Derail the Kyle Busch Juggernaut?
Kyle Busch is the odds-on favorite in any NASCAR Xfinity Series race he enters—with ample justification. Busch is the career leader in series victories with 96, light years ahead of second-place Mark Martin's 49. Busch's 96 wins have come in 353 starts, for a remarkable victory percentage on 27.2.
In the past five seasons, even though NASCAR has severely curtailed Busch's slumming in the Triple-A league, limiting him to five starts this year, Busch has won 22 of the last 57 Xfinity races he has entered. He has earned top-five finishes in a whopping 42 of those starts; consequently, anyone who suggests Busch won't be a contender on Tuesday night hasn't been paying attention. Consider also that the pole position he won at Phoenix for the last pre-pandemic Xfinity race has earned Busch the No. 1 pit stall at Darlington, with a clear exit from pit road.
The Xfinity event will mark the second of seven straight races for the reigning Cup champion in 11 days across all three of NASCAR's top three touring series: two Cup and one Xfinity at Darlington, as well as two Cup, one Xfinity and one Gander RV & Outdoors Truck Series race the following week at Charlotte. There's a method to Busch's gluttony for competition. With no practice scheduled for any on, Busch will gain an edge in seat time that will make him an even more formidable threat whenever he races.
The primary obstacle Busch will face on Tuesday is his 26th-place starting position, the penalty he pays for not being a series regular. But if Busch can avoid an early incident as he works his way through the field, he'll be at the front soon enough.
The Gibbs and JR Motorsports Armadas Will Vie for Supremacy
The adage about strength in numbers certainly applies to the NASCAR Xfinity Series, which features two powerhouse organizations—Joe Gibbs Racing and JR Motorsports—that will garner the majority of victories in the series this year. JRM's Noah Gragson took the season opener at Daytona, and JGR drivers Harrison Burton and Brandon Jones followed with wins at Fontana and Phoenix, respectively, in the third and fourth races of 2020 before the coronavirus pandemic put the brakes on the NASCAR season.
At Las Vegas, where JGR and JKM missed the podium for the only time this year, the organizations combined to take positions 4 through 9 in the finishing order. At Phoenix, JGR swept the podium, with Burton and Kyle Busch finishing second and third behind Jones.
Gibbs and JRM both have four drivers in the mix on Tuesday, with the JGR contingent led by heavy favorite Kyle Busch including Burton, Jones, and Riley Herbst. JR Motorsports features Gragson, veteran Justin Allgaier, Daniel Hemric, and Michael Annett. If at least five of those drivers don't finish in the top 10, consider it an upset.
Ford's Hopes for Victory Depend on Two Drivers
Talk about being outnumbered—against 28 Chevrolets and nine Toyotas, the field for Tuesday night's Xfinity race includes exactly two Fords. Fortunately for the Blue Oval brand, the drivers of those two Mustangs bring talent to the table.
Chase Briscoe of Stewart-Haas Racing picked up his third career victory at Las Vegas in the No. 98 Mustang before the COVID-19 pandemic brought the 2020 season to a halt. Entering Tuesday night's race, Briscoe has finished sixth or better in three of the first four races and is second in the series standings behind Burton.
Austin Cindric of Team Penske was runner-up to Briscoe at Las Vegas, picked up a third-place finish at Fontana, and stands third in points behind Briscoe. Even though you can count the number of Mustangs at Darlington on your thumbs, it wouldn't be a shock to find one of the Fords in Victory Lane come Tuesday night.
Toyota 200 – Our Pick
Justin Allgaier (+1100)—Sure, Kyle Busch is the more-than-likely winner, but at -125, his risk/reward ratio doesn't make sense in a 39-car field, especially since he starts deep in the pack. Allgaier is a veteran driver, and though he hasn't won at Darlington in nine starts, he has six top-10s to his credit there—and the price is right should Busch have trouble.
Bet on NASCAR with the best NJ sportsbooks!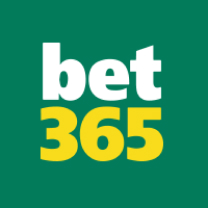 21+ | T&Cs, time limits & exclusions apply
Impressive range of bonuses
One of the worlds biggest sportsbooks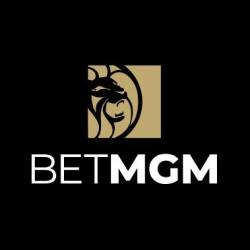 21+ | Terms and conditions apply
Boosted parlays with enhanced odds
Impressive range of bets
10 free bet every week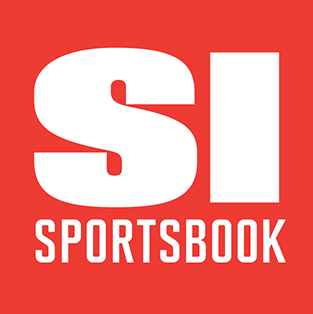 21+ CO Only | Terms and conditions apply
Beginner friendly
Fantastic odds
Bonus code win100
More NASCAR Predictions & Odds
Bank of America ROVAL 400 (Cup Series) Chase Elliott Can Drive Worry-Free
Another win for Chase Elliott? A weekend sweep for road course ace AJ Allmendinger? Here's our analysis of Sunday's NASCAR Cup race at the Charlotte ROVAL.
NASCAR
7 October | 08:40 | Reid Spencer
Drive for the Cure 250 Predictions (Xfinity Series): AJ Allmendinger Goes for Fourth Straight Win
Is there any other pick than AJ Allmendinger for Saturday's Xfinity Series race at the Charlotte Motor Speedway Road Course? Here's what we think.
NASCAR
7 October | 04:32 | Reid Spencer
YellaWood 500 Predictions: If You Trust the Oddsmakers, We Have an Interesting Proposition
Ford drivers have won 10 of the last 14 NASCAR Cup Series races at Talladega Superspeedway. Will that domination continue on Sunday? …
NASCAR
30 September | 05:30 | Reid Spencer