Joey Gase is 26 years old but chances are he still gets ID'd when trying to buy beer. Don't let the youthful appearance fool you, however. When it comes to driving chops, he's a seasoned veteran.
By 14 years old Gase had won the modified B championship at Lacrosse Fairgrounds Speedway and set a record for youngest ever to do so in the process. Just two years later set another record at the same course in the late model series event.
By 2008 he was racing in NASCAR's ARCA Racing Series and Xfinity Series events by 2011.
It is always fun to track prominent and talented young drivers as they begin their careers at the top levels.
Let's have a look at some of Gase's most exciting showings so far.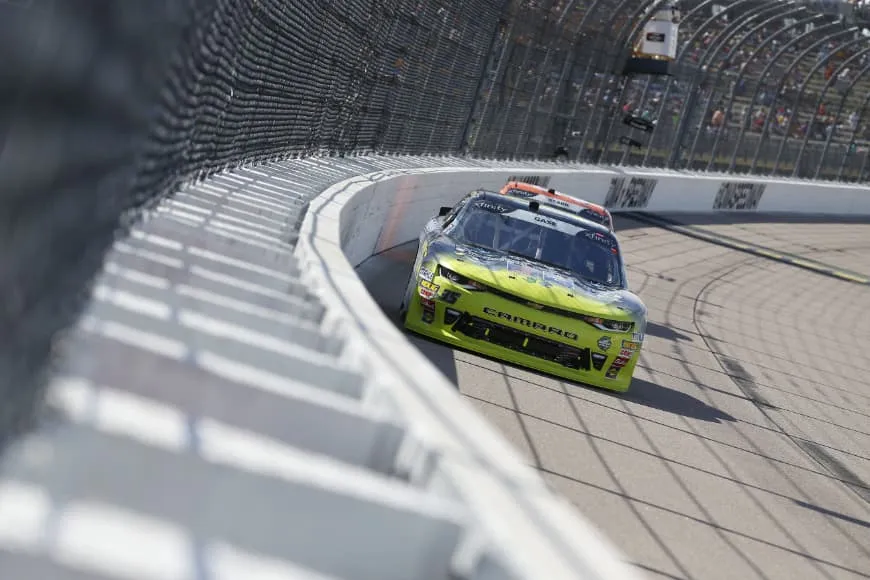 Fast Facts:
Date of birth: February 8, 1993
Hometown: Cedar Rapids, Iowa
Rookie year in NASCAR: 2012
2015 Comcast Community Champion Award for his work in promoting organ donation.
His philanthropic efforts are in honor of his mother who passed away and helped 66 different people through the donation of her organs.
Biggest Results:
2011 Maudlin International 250 presented by Kangaroo Express at New Smyrna Speedway
2015 Winn-Dixie 300 at Talladega
2017 PowerShares QQQ 300 at Daytona
2017 Firecracker 250 at Daytona
Joey Gase Bio
With just one top-10 finish so far in his career, Gase is still looking to make a name for himself at the upper echelon of the sport and he has aspirations of making the 2019 season a memorable one.
Signed to MBM Motorsports to drive the No. 35 Toyota Supra full time at the Xfinity Series level, he also will see part-time duties driving their No. 66 car at some Monster Energy Cup Series events – starting with the biggest party of them all, the Daytona 500.
NASCAR Xfinity Series and Monster Energy NASCAR Cup Series
Gase has over 200 Xfinity Series races under his belt to date. Of those, three are top-10 performances but it should go mentioned that he also has 23 finishes in the top-20.
At the Cup Series level, he has 30 total races over five years with the first coming in 2014.
Gase has yet to pick up a win or pole position at either of these levels but hopes his new team and teammates at MBM Motorsports can help him change that soon.
First NASCAR Win
Unfortunately, there isn't a win or a pole position to report yet but if and when it happens we'll update this page.
Thus far his best performance was 5th overall at the Winn-Dixie 300 at Talladega Speedway in 2015.
Career-Best Season
2018 was a year of promise for the young driver and Gase's thirteen top-20 finishes lends itself to a potential breakout season in 2019, statistically. It all depends on how everything works out with his new team and environment.