The way Kurt Busch absolutely dominated dwarf racing as a teen made it pretty obvious he'd end up doing the same thing as an adult on racing's biggest stage.
Add in the legendary pedigree of Busch family racers (father Tom and younger brother Kyle) and you can see why no one was shocked at Kurt's success against NASCAR's most elite drivers.
The 40-year old has a plethora of career highlights including Craftsman Truck Series Rookie of the Year in 2000 and Cup Series champion in 2004, to name only two.
Let's take a peek at some of the many highlights in the historic two-decade reign of Kurt Busch on the NASCAR scene.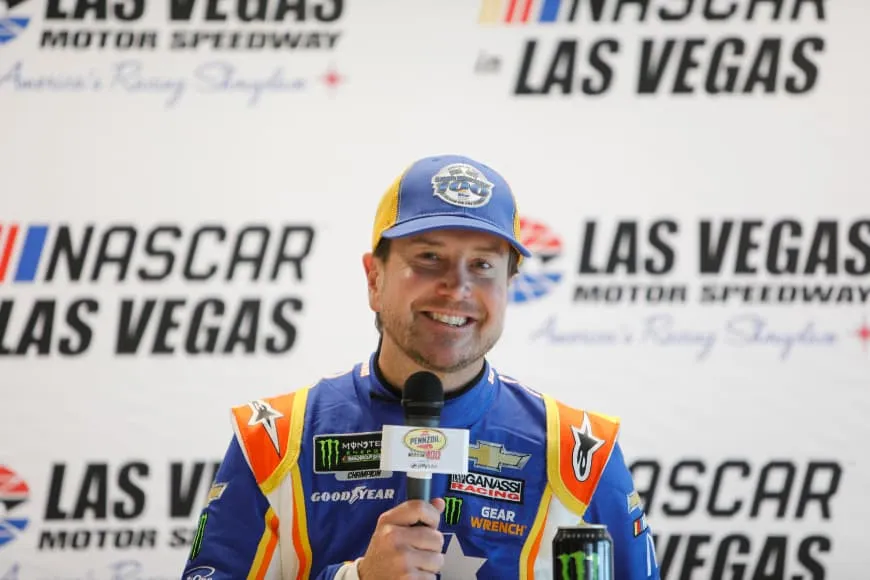 Fast Facts:
Born: August 4, 1978
Hometown: Las Vegas, Nevada
Height: 5'11"
Enrolled in University of Arizona to become a pharmacist.
Avid baseball fan. He hopes to eventually visit every major league ballpark.
1995 Nevada Dwarf Car championship in 1995.
1996 Legends Car National Rookie of the Year
1998 Featherlite Southwest Series Rookie of the Year
1999 youngest FSWS championship
2000 NASCAR Gander Outdoors Truck Series Rookie of the Year
2004 Cup Series champion
Biggest Results:
30-time Cup Series race winner
5-time Xfinity Series race winner
4-time Truck Series race winner
2017 Daytona 500 winner
Kurt Busch Bio
Having a father in NASCAR has to give a kid a head start but it was clear from the beginning that Kurt had the driving chops to live up to the family name. Case in point: In his first full year driving in Dwarf competition at age 16, he won ten consecutive races on ten different tracks.
In addition to his driving, Kurt's personal life has also kept him in the media. Two marriages, a domestic assault investigation with an ex-girlfriend plus numerous documented verbal abuses towards teammates have all been highly scrutinized.
Busch has been open about seeing a psychiatrist to help deal with his personal issues.
Whatever his personal challenges, he's been an absolute force behind the wheel.
NASCAR Xfinity Series and Monster Energy NASCAR Cup Series
Kurt Busch's numbers here are huge. We're talking nearly 700 total races, most of which were in the premier Cup Series division.
At the Xfinity Series level Busch has an incredible 23 top-10 finishes in just 30 races. Of those, five are wins. That's a ridiculous winning percentage. So high that he is now a permanent fixture at the Cup Series level.
Busch has an amazing 30 wins, 27 poles, and 280 top-10 finishes at the Cup Series level in a whopping 648 races.
First NASCAR Win
2000 Craftsman Truck Series – Sears DieHard 200 at Milwaukee Mile
2002 Cup Series (Winston Cup) – Food City 500 at Bristol Motor Speedway
2006 Xfinity (Busch Series) – O'Reilly 300 at Texas Motor Speedway
Career-Best Season
While Busch has had many glorious years statistically and financially, the best year of his career was 2004. His earnings totalled $9,677,543 with 21 top-10 finishes, three first-place trophies and NASCAR Nextel Cup Series champion of the year.
That season marked the inaugural Chase For The Cup points format that created a playoff ranking system for the Cup Series NASCAR top tier. In 2016 the system expanded into Xfinity and Truck Series divisions as well.
In 2004 he also won both races at New Hampshire Motor Speedway, becoming only the second ever driver to accomplish the feat.