Mark Thompson may be the most interesting man in NASCAR. At 66 years old, Mark Thompson became the oldest driver in history to race in a Cup Series event.
What's even more amazing, his age barely ranks on the long list of interesting facts that crowd his resume. For example, he owns Phoenix Air, which, in simplified terms, is a pilot training and electronic warfare training company that offers services to the United States Defense Department.
If that wasn't enough, the Vietnam vet enjoys skydiving as a hobby, flies helicopters, and can proudly boast that he's the oldest pole winner at Daytona at 63 years old.
In this article we explore the fascinating driving career of Mark Thompson including bio, stats, highlights and more.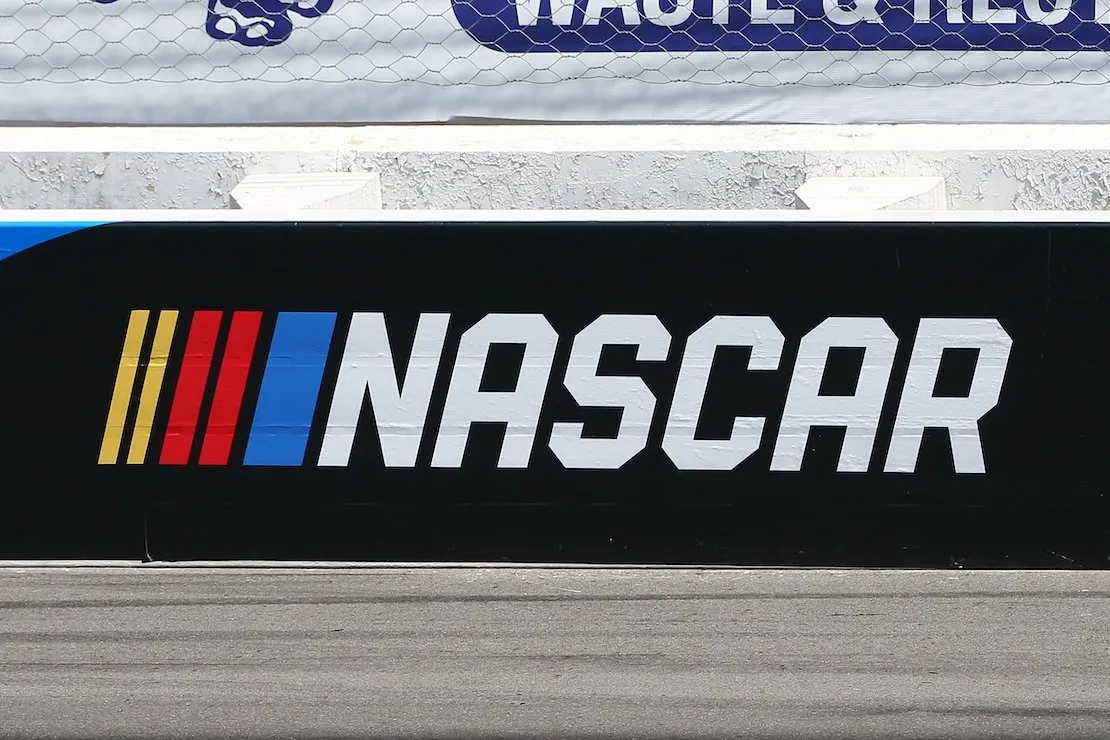 Fast Facts:
Born: July 11, 1951
Hometown: Cartersville, Georgia
Height: 5'11"
His brother Dent was a writer at Walt Disney.
His company helped transport Ebola-infected victims out of Liberia and returned American prisoner Otto Warmbier out of North Korea in 2017.
Flew a helicopter for the army in the Vietnam war from 1970-1972.
Biggest Results:
1996 – Meijer / All Sport 200 at Michigan Speedway
1996 – Michigan ARCA 200 at Michigan Speedway
1997 – Jasper Engines 200 at Michigan Speedway
1997 – EasyCare Certified 100 at Charlotte Motor Speedway
1997 – MediaOne 200 at Michigan Speedway
2015 – Lucas Oil 200 at Daytona
Mark Thompson Bio
Humble by nature, Mark Thompson has often been quoted as saying he is a pilot who also happens to drive.
After what was likely his last ever race he responded in an interview with "What I do is fly. What these guys do is drive race cars."
Humble as he is, Thompson's driving record does the talking for him, as you'll soon see.
NASCAR Xfinity Series and Monster Energy NASCAR Cup Series
Thompson has three Cup Series races to his name, the last one at Daytona perhaps being the most memorable since he set the record for oldest driver in a Cup Series event.
He also has four Xfinity Series races, the first of which came at Talladega in 2015 and the last of which came at Daytona in 2017.
Most of Thompson's NASCAR experience is at the ARCA Series level.
First NASCAR Win
Both of Thompson's only wins in NASCAR came in 1997 and they were just two months apart. First he won at Charlotte Motor Speedway in May and then followed that up with a win in July at Michigan Speedway
He also has four career pole position wins in ARCA Series racing and the last one in 2015 set a record for the oldest pole setter in NASCAR racing history. He was 64 at the time.
Career-Best Season
1997 was easily Thompson's best season. He had two wins, 16 top-10s and a pole position win in 22 ARCA Series races. He finished a career best 3rd overall that season.