Tommy Regan is an amazing example of what it means to pursue your dreams and never give up.
In a lengthy career with many setbacks and endless doubters telling him it couldn't be done, Tommy set forth to make it to the pinnacle of stock car racing and compete in the Monster Energy NASCAR Cup Series. He never gave up his dream and at 39 years of age made his Cup Series debut.
Regan worked his way through the ranks at many different levels and driving in many different series. As a short track specialist in the early 2000's he primarily drove late-model vehicles and then moved into the Viper Racing League from 2008-2012.
2012 Also marked his debut in NASCAR when he entered the K&N Pro Series West.
It would take another five years and some time on the Truck Series circuit before he finally made it to the top levels.
In this article, we'll go into detail on Tommy Regan's racing career including highlights, stats, bio and more.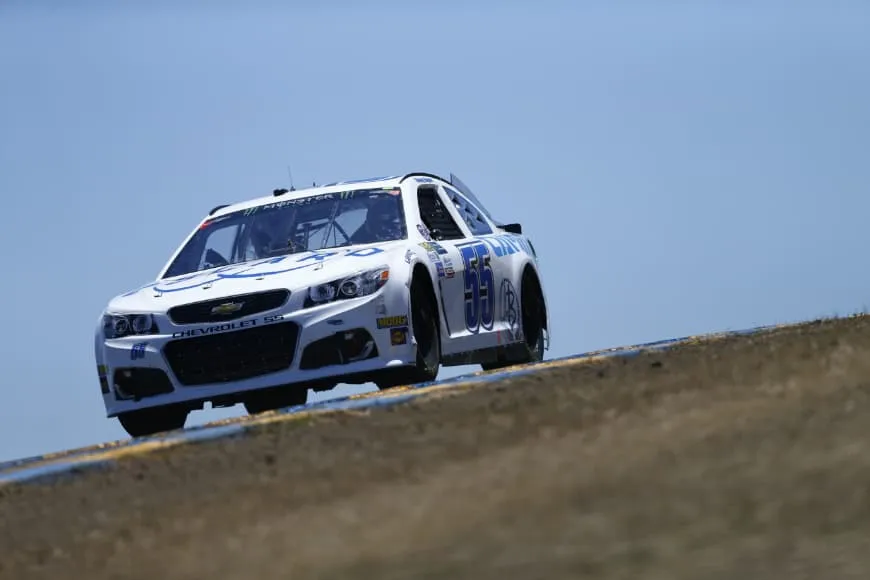 Fast Facts:
Born: September 16, 1977
Hometown: Pleasantville, California
Drives the No.1 Chevrolet Silverado for TJL Motorsports
Had a full season television documentary on Discovery Channel's Velocity called Regan Motorsports
First and only Monster Energy NASCAR Cup Series race came at the age of 39
Biggest Results:
Tommy Regan Bio
He may not have had the most prolific or glamorous NASCAR career but Tommy Regan has earned every bit of success he's had behind the wheel.
At the age of 20, he set himself the goal of climbing the ranks and almost 20 years later that dream became a reality.
Accomplishing his dream of racing in a Cup Series race never left him throughout his decades of short track racing and getting there at 39 proved to many that anything is possible.
In his own words, "The car does not care how old you are. I'm more fit now than I've ever been in my entire life."
NASCAR Xfinity Series and Monster Energy NASCAR Cup Series
Regan has 4 K&N Pro Series West races, 9 Truck Series races and just one Monster Energy NASCAR Cup Series race.
First NASCAR Win
Regan has no wins at the NASCAR level. His best finish was in 2012 on the K&N Series West circuit when he placed 19th in a race at All American Speedway in Roseville California.
Career-Best Season
Because he accomplished a life-long dream in 2017 of racing in a Cup Series event, that is hands down his most triumphant career milestone.