Green Bay Packers vs Chicago Bears Predictions, Odds & Picks
The 12-3 Green Bay Packers are now guaranteed the number one NFC playoff seed
A Week 17 victory earns the 8-7 Chicago Bears one of the three NFC Wild Card spots
These two last met earlier this season in Week 12, final score Packers 41, Bears 25
Packers vs Bears Odds
Odds from DraftKings. Get up to a $1,000 sign-up bonus at DraftKings today or check out more offers and promo codes for the best online sportsbooks.
Packers vs Bears Predictions and Picks
Check back in to see if the Packers plan to give their major starters a rest because if they do, the desperate Bears could take advantage and win themselves a miraculous postseason appearance – otherwise bet on Aaron Rodgers and Davante Adams until they retire.
Pick:
Packers -5 (-112)
How to Watch Packers vs Bears
Packers vs Bears Information
What
Green Bay Packers vs Chicago Bears
Where
Soldier Field in Chicago, IL
When
Sunday, January 3, 2020; 4:25 PM ET
How to watch
FOX
The 12-3 Green Bay Packers are now guaranteed the number one overall NFC playoff seed, so there is a good chance that HC Matt LaFleur might decide to rest his main starters (like QB Aaron Rodgers and WR Davante Adams) to give them a chance to rest and heal up, but then again, this is the Bears and the NFC North, so it might be a regular Soldier Field Black & Blue battle.
A Week 17 victory earns the Chicago Bears and its 11th ranked defense one of the three NFC Wild Card spots, so losing to these Packers is out of the question, and QB Mitchell Trubisky and HC Matt Nagy probably need the win as much as the team does if they expect to remain in the Chicago pro football family for much longer.
These two NFC North rivals have faced each other 201 prior times (including 2 postseason games), with the Green Bay Packers winning 100 of those games and the Chicago Bears winning 95 of the games, plus they have also tied 6 times.
Can Packers QB Aaron Rodgers Sit This One Out?
Sure, it probably makes sense to sit the Green Bay playmakers in Week 17, which would include QB Aaron Rodgers and WR Davante Adams and R Aaron Jones and a few defensive stars like the Smith Brothers.
But when it comes to pitting the Packers and Bears against each other, bitter divisional rivals who seem to hate each other on the field, not one of these type-A athletes will want to sit this one out, so good luck getting any of them to not participate.
Rodgers and Adams will most likely use at least the first half to fine-tune their already high-level connection, and if the team is far enough ahead, they may take the fourth quarter off, but it will be shocking if anyone decides to purposely sit this one out and let the Bears trounce over them and right into the postseason.
Can the Bears QB Mitchell Trubisky Save His NFL Career?
This is a do-or-die situation for Bears QB Mitchell Trubisky, not only if he wants to save his current job, but also if he wants to keep playing quarterback at the National Football League level, which it seems like he does.
A win here and a good showing in the postseason might buy him another season in Chicago, but even a Week 17 loss with a big game from Trubisky could give him enough positive game film to pique the interest of some other QB-needy team.
In four seasons, Trubisky has gone 29-20 and has completed 63.6 percent of his passes and has averaged 207.1 yards of passing per game, numbers that should get him to work if he can go out with a bang and doing well against the Packers' secondary would do just that.
---
Editor's Picks
---
Packers Key Player: (WR) Davante Adams
Some NFL talking heads are now calling WR Davante Adams the best at his position in the league right now, and they are even leaving the qualifier 'arguably' out of their take, so you know the guy must be having a heck of a year.
Adams is doing just that – he currently leads all NFL receivers in touchdown catches with 17, plus he leads the league in receiving yards per game with 102.2, and he has posted an impressive 109 catches this year for 1,328 total yards through the air and afterward.
A 4xProBowler who has never won a Super Bowl, Adams is most likely hungry to make a postseason mark, so expect he and QB Rodgers to hook up in Week 17 in order to get ready for their playoff run.
Bears Key Player: (RB) David Montgomery
In order for the Bears to have any chance against this Packer's 7th ranked defense, they must establish a run game early on so that their play-action works more effectively, and running back David Montgomery is the key to making Chicago's rushing attack lethal.
This season is Montgomery's second in the NFL, both with the Bears, and he has carried the ball 225 times for 1,001 yards and 7 touchdowns while catching 45 balls for 375 yards and 2 more touchdowns, excellent numbers that should just keep improving.
The Packers are better against the pass (6th) than the run (14th), so it will be up to Montgomery to take advantage of that and get some big gains early on, which will tire the defense out and give QB Trubisky a better chance at throwing the football in the second half.
Best Promo Codes and Bonuses for Bears vs Packers Week 17
Check out the best sportsbooks for betting on Bears vs Packers in your state:
Take a look at our NFL Pick 'em Contest and get a chance to win $200!
Bet on NFL with the best NJ sportsbooks!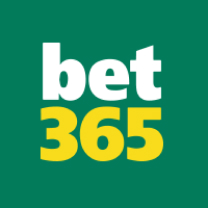 21+ | T&Cs, time limits & exclusions apply
Impressive range of bonuses
One of the worlds biggest sportsbooks

21+ | Terms and conditions apply
Fastest payout platform
Many withdrawal options
Live right now feature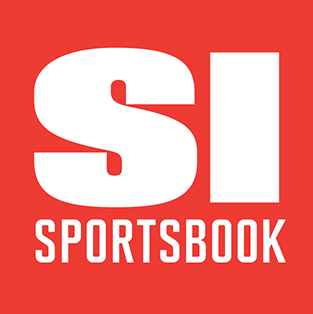 21+ CO Only | Terms and conditions apply
Beginner friendly
Fantastic odds
Bet on NFL with the best Indiana sportsbooks!
21+ | NJ, WV, PA, IN, IL, CO, IA, TN, MI, VA only | T&C apply
Great payment and customer support
Access to fantasy sports with one account
21+ | T&Cs apply
Wide range of betting options
Top notch customer service
Promo code 250match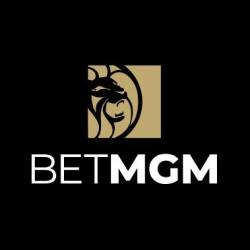 21+ | Terms and conditions apply
Boosted parlays with enhanced odds
Impressive range of bets
10 free bet every week
Bet on NFL with the best PA sportsbooks!
21+ | NJ, WV, PA, IN, IL, CO, IA, TN, MI, VA only | T&C apply
Great payment and customer support
Access to fantasy sports with one account

Terms and conditions apply | 21+ | NJ only
Lots of betting options
Daily odds boost
Great live betting section
21+ | T&Cs apply
Wide range of betting options
Top notch customer service
Promo code 250match
More NFL Predictions & Odds
2022 NFL Draft Running Backs Prospects, Predictions, and Picks
The 2022 NFL Draft will feature some top talent at the running back position, so here we break down the best.
NFL
21 March | 07:12 | Mike Lukas
Aaron Rodgers Trade Rumors, Predictions, Odds, Pick
Trade rumors regarding Aaron Rodgers are floating around so we share our predictions, odds, and pick of which team he will play for next.
NFL
7 March | 05:04 | Mike Lukas
NFL History of the Los Angeles Rams vs Cincinnati Bengals: Wins, Losses, and Other Helpful Trends
Let's go over the NFL History of the Los Angeles Rams vs the Cincinnati Bengals including the wins, losses, and other helpful trends to know before you place your bets.
NFL
8 February | 05:29 | Mike Lukas
Mike Lukas
Mike Lukas is a retired standup comedian turned freelance writer now living in Dallas, Texas, originally from Cleveland, Ohio. His love for the game of football and all things Cleveland Browns turned Mike into a pro blogger years ago. Now Mike enjoys writing about all thirty-two NFL teams, hoping to help football gamblers gain a slight edge in their pursuit of the perfect wager. Email: [email protected]