Chicago Bears vs Minnesota Vikings Predictions, Odds & Picks
The Bears have suffered from shaky quarterback play from week to week in 2020
The 6-7 Vikings need a win over these up and down Bears to stay in the playoff hunt
These two NFC North rivals last met in Week 10 when the Vikings beat the Bears, 19-13
Bears vs Vikings Odds
Check out the latest NFL odds!
Odds from DraftKings. Get up to a $1,000 sign-up bonus at DraftKings today or check out more offers and promo codes for the best online sportsbooks.
Bears vs Vikings Predictions and Picks
Chicago is too unpredictable against the run to take on and fully neutralize Vikings RB Dalvin Cook, and even if they could, Minnesota QB Cousins seems ready to take charge and get the job done.
Pick:
Vikings -3.5 (-103)
How to Watch Bears vs Vikings
Bears vs Vikings Information
What
Chicago Bears vs Minnesota Vikings
Where
U.S. Bank Stadium in Minneapolis, MN
When
Sunday, December 20, 2020; 1:00 PM ET
How to watch
FOX
The Chicago Bears have certainly suffered from shaky quarterback play from week to week this season, and this Week 15 NFC North matchup could help determine one of the valuable NFC Wildcard slots available for the upcoming playoffs, with enough key playmakers on both sides of the ball to overcome their shortcomings under center.
The 6-7 Vikings need a win over these up and down Bears to keep themselves in the playoff hunt, and since one of their main competitors for that Wildcard spot is Chicago, a Week 15 victory over them would help their cause immensely, but that will require RB Dalvin Cook to have yet another productive outburst.
These two NFC North franchises have played each other 119 prior times (including 1 postseason game), with the Minnesota Vikings winning 61 of those games and the Chicago Bears winning 56 of the games, plus there have been 2 ties.
Looking for the best NFL bonuses? Check out our Week 15 NFL bonuses and promo codes, here!
Can the Bears Finally Settle on a Starting Quarterback?
Due to inconsistent play and injuries, the Chicago Bears have had to go back and forth between starting quarterbacks this season, their main choices being between Mitchell Trubisky, who is supposed to be their franchise man, and Nick Foles, who was brought in because Trubisky wasn't cutting it.
Now the two have taken turns under center, with Trubisky posting a 4-2 record as the starter and Foles with a 2-5 record when he starts the game, and though the choice seems obvious based on wins alone, it really isn't that clear cut.
At times, Trubisky seems lost and incapable of making the throws required of an NFL quarterback, and as for the wins under his watch, those have come despite his poor play and have caused the front office and fans to begin planning for a Bears future without him.
Can RB Dalvin Cook Continue to Carry His Vikings?
Once a healthy Dalvin Cook returned to the lineup in Week 8 after missing time with an adductor strain, it became obvious how important a factor he was to the Vikings offense, a player who can carry the entire team on his back, his legs probably strong enough to hold the literal weight.
Right now, Cook leads the league in rushing touchdowns with 14, plus you can add another TD to that list that he earned as a receiver, a double threat out of the backfield that causes defensive coordinators to clock plenty of overtime.
This year, Cook has 273 carries in 12 games for 1,352 yards and those 14 rushing touchdowns, plus he has caught 37 passes for 322 yards and another TD, a playmaker who must show up in Week 15 against Chicago's 17th rank rushing defense.
---
Editor's Picks
---
Bears Key Player: (WR) Allen Robinson
One of the key playmakers keeping the Bears in the playoff hunt is wide receiver Allen Robinson, who has become a legitimate deep threat who can handle the tough catches and get even more yards afterward.
Robinson was a huge factor in the Bears Week 14 win over the Houston Texans, catching 9 balls for 123 yards and a touchdown in that victory, a reliable target for both Mitchell Trubisky and Nick Foles, depending on who happens to be throwing the ball that week.
Trubisky is listed as the Bears starting QB in Week 15, so he and Robinson need to get on the same page again and deliver a repeat performance of their killer show last week, and maybe that could help them earn an underdog win in Week 15.
Vikings Key Player: (WR) Adam Thielen
The Vikings are fortunate to have wide receiver Adam Thielen on their roster, the 7-year NFL veteran having spent his entire pro career in Minnesota while slowly becoming one of the premier players at his position.
This season, Thielen has played in 12 games and in that time has caught 60 passes off 91 targets (65.9%) for 760 yards and 12 touchdowns, numbers that could set the bar even higher for a guy who constantly produces.
To beat the Bears in Week 15, it might help if Thielen could have the same kind of game he did in Week 11 against the Cowboys when he caught 8 passes for 123 yards and 2 touchdowns, which became his second double-score game in a row and the fourth of this season.
Best Promo Codes and Bonuses for Bears vs Vikings Week 15
Check out the best sportsbooks for betting on Bears vs Vikings in your state:
Don't forget to check out our NFL Pick 'em Contest and get a chance to win a $200!
Bet on NFL with the best NJ sportsbooks!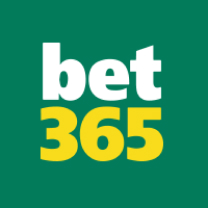 21+ | T&Cs, time limits & exclusions apply
Impressive range of bonuses
One of the worlds biggest sportsbooks

21+ | Terms and conditions apply
Fastest payout platform
Many withdrawal options
Promo code sports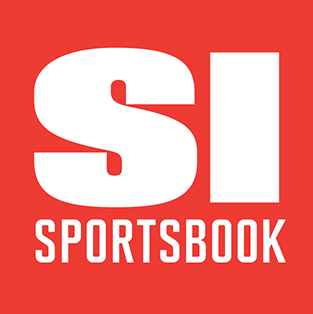 21+ CO Only | Terms and conditions apply
Beginner friendly
Fantastic odds
Bonus code win100
Bet on NFL with the best Indiana sportsbooks!
21+ | VA only | Gambling problem? Call 1-800-532-3500
Wide range of betting options
Top notch customer service
Promo code sports
21+ | T&Cs apply
Great payment and customer support
Access to fantasy sports with one account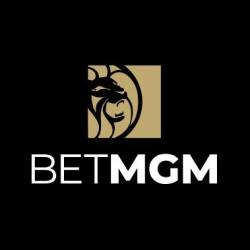 21+ | Terms and conditions apply
Boosted parlays with enhanced odds
Impressive range of bets
10 free bet every week
Bet on NFL with the best PA sportsbooks!
21+ | VA only | Gambling problem? Call 1-800-532-3500
Wide range of betting options
Top notch customer service
Promo code sports
21+ | T&Cs apply
Great payment and customer support
Access to fantasy sports with one account

Terms and conditions apply | 21+ | VA only
Lots of betting options
Daily odds boost
Great live betting section
More NFL Predictions & Odds
49ers vs Broncos Week 3: Can the Niners 'New' QB Jimmy Garoppolo Fill in Effectively?
The NFL's Week 3 SNF matchup is a cross-conference fight between Jimmy G's San Fran 49ers and Russel W's Denver Broncos; predictions, odds, and picks.
NFL
25 September | 10:08 | Mike Lukas
Packers vs Buccaneers Week 3: Can the Bucs Offense Remain Effective Without WR Mike Evans?
NFL's Week 3 lineup features this highly anticipated Sunday afternoon NFC matchup, the Green Bay Packers vs Tampa Bay Buccaneers; predictions, odds and picks.
NFL
25 September | 09:14 | Mike Lukas
Rams vs Cardinals Week 3: Can QB Kyler Murray Continue to Evade Tacklers?
The NFC West is all tied up at 1-1 as two of their exciting teams go helmet to helmet as the Los Angeles Rams take on the Arizona Cardinals; predictions, odds, and picks …
NFL
23 September | 11:47 | Mike Lukas
Mike Lukas
Mike Lukas is a retired standup comedian turned freelance writer now living in Dallas, Texas, originally from Cleveland, Ohio. His love for the game of football and all things Cleveland Browns turned Mike into a pro blogger years ago. Now Mike enjoys writing about all thirty-two NFL teams, hoping to help football gamblers gain a slight edge in their pursuit of the perfect wager. Email: [email protected]