Houston Texans vs Tampa Bay Buccaneers: Predictions and Odds (NFL Week 16)
Final score prediction: Texans 30, Buccaneers 27.
How to Watch: Texans vs Buccaneers
What: Houston Texans at Tampa Bay Buccaneers
When: Saturday, December 21 at 1:00 pm ET
Where: Raymond James Stadium in Tampa Bay, Florida
How (TV): NFLN
Texans vs Buccaneers – Point Spread
Texans -2.5, Buccaneers +2.5
Houston vs Tampa Bay – Game Preview
For those NFL fans who are sad that Thursday Night Football is now over and that we have just one more Monday Night Football telecast left in the 2019 season, the league has provided three Week 16 Saturday games for your football watching pleasure.
The first of those, feature Deshaun Watson and his AFC South-leading Houston Texans facing off against Jameis Winston's Tampa Bay Buccaneers, with the Texans projected to be the fourth AFC playoff seed and the Bucs predicted to be nothing more than Week 16 spoilers, if that.
Both Houston and Tampa Bay are solid on offense, but one of these two teams is a lot better on defense, and that could be the difference in this one, so let's take a closer look at these two teams side-by-side and see how they match up for this cross-conference confrontation.
The 9-5-0 Houston Texans
The 9-5 AFC South-leading Houston Texans are very much still in the race for the playoffs right now, but they could sure use a win in Week 16 to keep themselves separated from the next in divisional line, the 8-6 Tennessee Titans, who they play in Week 17 and who would also love to play football in January.
The true advantage these Texans have is Russell Wilson, the 6th ranked quarterback whose name comes up in MVP conversations and is currently ranked as the second most likely candidate for that award this season, as we discuss in our latest coverage "Who Will Be the 2019-20 NFL MVP".
Like a lot of NFL teams at this point in the season, Houston has plenty of banged-up players, so how well they do in this one (or in Week 17 against those Titans) will depend on who on their roster is actually healthy enough to suit up.
The 7-7-0 Tampa Bay Buccaneers
Head coach Bruce Arians' Tampa Bay Buccaneers are on a four-game winning streak after they beat the struggling Lions in Detroit in Week 15 by a score of 38-17, with quarterback Jameis Winston throwing for over 450 yards for the second game in a row with 4 touchdowns passes and (of course) another interception.
You never know who Winston will throw the ball to (including the other team), but his Bucs are third in the league in scoring right now, averaging almost 30 points per game in 2019.
In the competitive NFC, 7-7 Tampa Bay has already been eliminated from the playoffs, so the best they can do in this Week 16 Saturday matchup is to be the spoilers for the Houston Texans and make their trip to the postseason even harder.
Texans vs Buccaneers – History
These two cross-conference rivals have only met 4 total times (including no postseason games), with Houston winning 3 of those times and Tampa Bay winning the other game.
The last time these two teams met up was way back in the 2015 season in September, when the Bucs traveled to Texas just to get beat by the Texans by a score of 19-9.
If the Texans win this matchup, they'll move to 10-5-0 and stay atop the AFC South, which also means they remain as the projected fourth AFC playoff seed over the Tennessee Titans, who are a game behind and vying for a playoff spot any way they can get one.
But if the Buccaneers come out winners in this one, they'll be 8-7-0 and still completely out of the playoff hunt, but they will have spoiled the Texans' run and force a must-win over the Titans when they play each other in Week 17.
Questions to Answer
Who's favored to win this Week 16 Texans-Buccaneers matchup?
Which team has a better offense? Defense? Special teams?
Which team's quarterback is more likely to lead his team to victory?
We're going to briefly compare the Texans and the Buccaneers next and attempt to answer those questions and more.
Offensive Stats Comparison
Houston Texans Overall Offense
Ranked 7th overall in 2019
Passing attack currently ranked 11th
Rushing attack currently ranked 8th
With one of the league's leading candidates for the 2019 MVP award, Houston Texans' quarterback Deshaun Watson is having one heck of a season, his top-10 offense averaging over 375 total yards and just under 25 points per game.
Watson's main receiving targets are DeAndre Hopkins and Will Fuller, but it's the two-headed rushing monster that shares his backfield that the Buccaneers should fear – Duke Johnson and Carlos Hyde leading a Texans' rushing attack that averages over 130 yards per game.
Houston's eighth-ranked rushing attack could be missing some of its depth on Saturday, however, with running back Taiwan Jones being listed as questionable for Week 16 with a hamstring issue, most likely a game-time decision as to whether he can suit up.
Tampa Bay Buccaneers Overall Offense
Ranked 3rd overall in 2019
Passing attack currently ranked 1st
Rushing attack currently ranked 27th
Odd that Tampa Bay Buccaneers' quarterback Jameis Winston, the man who leads the league in interceptions thrown with 24, is not only leading the league in passing numbers, but he's also the first QB in NFL history to throw for at least 450 yards in back-to-back games.
The problem right now in Tampa is that most of Winston's receiving targets are pretty banged up, with Mike Evans (hamstring), Chris Godwin (hamstring), Scott Miller (hamstring) and Bryant Mitchell (Achilles) all listed as questionable for Week 16.
That means Tampa may have to rely more on its 27th ranked running attack, which is led by backs Ronald Jones and Peyton Barber, who help the rushing part of the offense average just 91.4 yards per game.
Offensive Advantage
The Tampa Bay Buccaneers seem to have the statistical advantage on offense over the Houston Texans, but given how often Winston throws the ball to the other team and how poor Tampa's rushing attack is right now, the Texans may actually have a slight offensive advantage in this one.
Defensive Stats Comparison
Houston Texans Overall Defense
Ranked 28th overall in 2019
Passing defense currently ranked 28th
Rushing defense currently ranked 19th
There are only four other teams ranked worse than the Texans on defense right now – they give up almost 24 points per game – and that's going to be a problem if they do make the postseason since it's typically the stronger defensive teams that do better in the playoffs.
Half a dozen players on the Texans' defensive squad are now on injured reserve, including star defensive end J.J. Watt, who suffered a season-ending torn pectoral injury in Week 3 and has been on the injured reserve list since then.
There are also concerns that star linebacker Benardrick McKinney may not be able to suit up for this one, right now listed as questionable while he's in the middle of concussion protocol, which may (or may not) lift before this important game on Saturday afternoon.
Tampa Bay Buccaneers Overall Defense
Ranked 16th overall in 2019
Passing defense currently ranked 30th
Rushing defense currently ranked 1st
The Tampa Bay Buccaneers are first against the run and almost last against the pass, and that tells the story of why this talented team has had its run towards the playoffs snipped prematurely.
The Bucs have 11 total interceptions and 24 sacks, and they have allowed opponents to score just over 28 points per game, and that ghastly total is tied for the second most out all NFL defenses after 15 weeks.
There are three question marks for Saturday on the Buccaneers' defense right now – defensive tackle Beau Allen (ankle), linebacker Anthony Nelson (hamstring) and safety Jordan Whitehead (hamstring) are all listed as questionable for Week 16.
Defensive Advantage
Tampa Bay is healthier and has a better rushing defense, so they should have the defensive advantage over Houston, although neither team seems to be able to stop the pass these days.
Texans vs Buccaneers – Final Game Analysis
Why Will the Texans Win this Game?
The Houston Texans need to win this game or else Week 17 against the Tennessee Titans takes on a whole extra layer of pressure, especially depending on how the Titans do in Week 16 against the 10-3 New Orleans Saints, who they play at home.
Deshaun Watson should be able to throw easily enough against the Bucs' 30th ranked passing defense, and he's going to need to score a lot of touchdowns because the Texans' defense will have a difficult time keeping the Bucs off the board.
That's really the key to a Texans' victory here – their defense must begin to play postseason level football if they expect to walk out of Tampa with a win and if they hope to beat the bigger guns once the playoffs finally start.
Why Will the Buccaneers Win this Game?
The Tampa Bay Buccaneers can certainly win this one, but Jameis Winston will need some healthy wide receivers to throw to, so their success will depend greatly on whether his targets are healthy enough to even suit up (see above) and if their passing defense decides to show up for this game.
Regardless, to win, Tampa Bay will need their rushing attack to have a huge outing or else they become one-dimensional and easy to defend (and sack and intercept) so a big game from Ronald Jones and Peyton Barber will be key to a victory here.
The Bucs' hometown crowd could be enough to win this one outright, their authentic pirate costumes and in-stadium, cannon-equipped pirate sloop are tough to focus around, plus when you have nothing to lose like where the Bucs are right now, expect them to take full advantage of their spoiler role.
Texans vs Buccaneers – Who Will Win?
As fun as Tampa's winning stretch has been to watch, the Bucs stop here in Week 16 as the playoff-bound Houston Texans led by their MVP worthy quarterback get serious about winning and take care of business on the road in Tampa.
My prediction for the final score is Texans 30, Buccaneers 27.
Houston Texans vs Tampa Bay Buccaneers Odds
The latest odds for this game are provided by bet365 NJ, DraftKings Sportsbook, and 888Sport NJ.
Money Line
Bet On NFL With These NJ Sportsbooks

21+ | NJ, WV, PA, IN, IL, CO, IA, TN, MI, VA only | T&C apply
Great payment and customer support
Access to fantasy sports with one account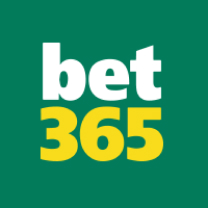 21+ | T&Cs, time limits & exclusions apply
Impressive range of bonuses
One of the worlds biggest sportsbooks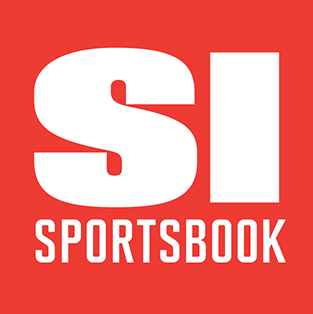 21+ CO Only | Terms and conditions apply
Beginner friendly
Fantastic odds
More NFL Predictions & Odds
2022 NFL Draft Running Backs Prospects, Predictions, and Picks
The 2022 NFL Draft will feature some top talent at the running back position, so here we break down the best.
NFL
21 March | 07:12 | Mike Lukas
Aaron Rodgers Trade Rumors, Predictions, Odds, Pick
Trade rumors regarding Aaron Rodgers are floating around so we share our predictions, odds, and pick of which team he will play for next.
NFL
7 March | 05:04 | Mike Lukas
NFL History of the Los Angeles Rams vs Cincinnati Bengals: Wins, Losses, and Other Helpful Trends
Let's go over the NFL History of the Los Angeles Rams vs the Cincinnati Bengals including the wins, losses, and other helpful trends to know before you place your bets.
NFL
8 February | 05:29 | Mike Lukas