Kansas City Chiefs vs New England Patriots: Predictions and Odds (NFL Week 14)
How to Watch: Chiefs vs Patriots
What: Kansas City Chiefs at New England Patriots
When: Sunday, December 8 at 4:25 pm ET
Where: Gillette Stadium in Foxborough, Massachusetts
How (TV): CBS
Chiefs vs Patriots – Point Spread
Chiefs +3, Patriots -3
Kansas City vs New England – Game Preview
This rematch of last season's AFC Championship game could easily be the game of the week, with the Kansas City Chiefs getting a chance to redeem themselves against the New England Patriots, the two divisional leaders ready to claim this important victory.
The Chiefs can be weak on defense and have at times looked beatable, while the Patriots have been incredible on the defensive side of the ball but have been struggling to get their offense firing on all cylinders.
Kansas City might have a better passing attack right now, but New England is exceptional in stopping both the pass and the run, so let's take a quick glance at how these two AFC powerhouses match up against each other for this exciting Week 14 showdown.
For more on the Chiefs vs Patriots, check out The Green Men and their picks and best bets for this Sunday Game:

The 8-4-0 Kansas City Chiefs
Sure, the Kansas City Chiefs look way more beatable than they did last season but don't tell that to the Oakland Raiders, who got whooped by the Chiefs in Week 13 by the lopsided score of 40-9, a game where Kansas City scored more on the ground than through the air.
Quarterback Patrick Mahomes has been relatively horrible these last two weeks, his completion percentage below 60 in both of those games and throwing one of his two interceptions on the season against Oakland, though it's important to remember that the Chiefs did win both of those games.
That's because Kansas City's head coach Andy Reid knows how to use his playmakers to score points (his Chiefs score the third-most points per game in the league with 29) even when the guy under center isn't performing miracles, though it would help for Mahomes to have his best game ever if they hope to beat the 10-2 New England Patriots.
The 10-2-0 New England Patriots
It's been a bit of an odd 10-2 season for the New England Patriots since that record would typically indicate dominance, yet when you listen to quarterback Tom Brady talk after his team's many victories, it sounds like they are just barely hanging on.
The perfect test for that, of course, is happening in Week 14, which is when they play one of the best AFC teams in the league, the Kansas City Chiefs, since a win over them (it would be the third time in a row that they have beaten the Chiefs) would certainly prove that the Patriots still have what it takes to be champions.
What would help in that endeavor would be more production from any Patriots' wide receivers not named Julian Edelman, plus bigger numbers from their rushing tandem, James White and Sony Michel, who have not been having the kind of big season the team had hoped they would have.
Chiefs vs Patriots History and Rivalry
These two rivals have met 37 total times (including 2 postseason games), with Kansas City winning 18 of those times and New England winning the other 16 games, including 3 ties.
The last time these two teams played was during the AFC Championship game last season when the (soon-to-be Super Bowl Champion) Patriots beat the Chiefs in overtime (Mahomes didn't even get a chance to touch the ball in OT) by a score of 37-31.
If the Chiefs win this matchup, they'll move to 9-4-0 and stay atop the AFC West by at least a couple of games over the Oakland Raiders, the team currently projected to be the AFC's fourth playoff seed.
But if the Patriots come out winners in this one, they'll be 11-2-0 and stay at least two games ahead of the Buffalo Bills in the AFC East, with New England still battling the Ravens (who already beat them) for the AFC's first overall playoff seed.
Questions to Answer
Who's favored to win this Week 14 Chiefs-Patriots matchup?
Which team has a better offense? Defense? Special teams?
Which team's quarterback is more likely to lead his team to victory?
We're going to briefly compare the Chiefs and the Patriots next and attempt to answer those questions and more.
Offensive Stats Comparison
Kansas City Chiefs Overall Offense
Ranked 4th overall in 2019
Passing attack currently ranked 3rd
Rushing attack currently ranked 24th
The Kansas City Chiefs are primarily a passing team, though they would love to get more production out of their running backs, Damien Williams and LeSean McCoy, especially now that quarterback Patrick Mahomes seems to be struggling to complete passes in the last two games.
What the Chiefs do not struggle to do is score points – they average almost 30 per game – which is going to come in handy against the Patriots since New England scores almost as many points per game (26.8) whenever they play.
The biggest question mark on the Chiefs' offense on Sunday looks to be with running back Damen Williams, who right now is listed as questionable due to an injury to his ribs, his ability to suit up most likely a game time decision.
New England Patriots Overall Offense
Ranked 17th overall in 2019
Passing attack currently ranked 8th
Rushing attack currently ranked 21st
Even during a year that some talking heads have deemed 'questionable' for GOAT Tom Brady, he is still ranked the 5th best in production among his quarterbacking peers, right now with almost 300 completions on the season for 3,268 yards and 18 touchdowns, although his 6 interceptions are a bit uncharacteristic.
It's the run game of the Patriots that has been coming up short – Sony Michel and James White aren't living up to their offseason hype, although a lot of that could be due to a typically strong offensive line that has seen its share of injuries this season.
The Patriots' offense could take a couple of huge hits on Sunday due to injury since right now wide receiver Julian Edelman (shoulder) and Mohamed Sanu (ankle) are both listed as questionable for week 14.
Offensive Advantage
The Kansas City Chiefs have the offensive advantage in this one, and they will need it since they have to score on the second-best defense in the league while outscoring the best quarterback who has ever played the game in front of his hometown crowd.
Defensive Stats Comparison
Kansas City Chiefs Overall Defense
Ranked 25th overall in 2019
Passing defense currently ranked 16th
Rushing defense currently ranked 30th
The so-called Achilles heel of the Kansas City Chiefs is their defense, ranked 25th overall, and worse, only two teams in the league are less effective against the run, which is going to be a huge problem against the Patriots if Michel and White get fired up.
The Chiefs allow their opponents to score just over 22 points per game, which is right around average for the league, but they are playing a team that allows their opponents to score ten points less than that per outing so to win, Kansas City will need to uncharacteristically buckle down in Foxborough.
Not an easy task, given how banged up their defense is right now – cornerbacks Morris Claiborne (shoulder) and Rashad Fenton (hamstring) and defensive end Frank Clark (shoulder) are all listed as questionable for Week 14.
New England Patriots Overall Defense
Ranked 2nd overall in 2019
Passing defense currently ranked 2nd
Rushing defense currently ranked 5th
The New England Patriots' defense is just plain good on all levels – from the line to the linebackers to the secondary, their roster is filled with playmakers who so far have a league-leading 20 total interceptions and are tied for the fourth most quarterback sacks in the NFL with 40.
Watch for brothers Devin and Jason McCourty in the Patriots' secondary – they are usually in the middle of making a play or a tackle – and with their other defensive brothers they keep opponents to an average of just 12.1 points per game, lowest in the league.
There are some key Patriots players on defense who are listed as questionable right now for Week 14, including linebacker Ja'Whaun Bentley (knee), safety Patrick Chung (heel), defensive tackle Byron Cowart (head), cornerback Jason McCourty (groin) and defensive end John Simon (elbow).
Defensive Advantage
The New England Patriots have the full defensive advantage in this one over the Chiefs – especially if some of the players listed as questionable can actually suit up.
Chiefs vs Patriots – Final Game Analysis
Why Will the Chiefs Win this Game?
The Kansas City Chiefs have a lot to prove in Foxborough – they felt that they could have won the AFC Championship last season had their quarterback gotten a chance to take the field in overtime – so this will be a purposeful, chip-on-the-shoulder game for these Chiefs.
The Chiefs can win this one if they do what they do best – score a lot of points while keeping the other team from scoring quite as many, which will require Kansas City's defense to play well above their typical level, something they should plan on doing from here on out if they expect to win in the postseason.
Kansas City is the better offensive team in this matchup, but you can be rest assured that the Patriots will be game planning a way to neutralize the Chiefs' biggest weapons (Tyreek Hill, Mahomes scrambling out of the backfield, tight end Travis Kelce) so the secondary heroes will have to figure out a way to step up if they are to win this one.
Why Will the Patriots Win this Game?
The New England Patriots have a defense so good that, on average, Tom Brady's offense would only have to score 13 points per game to win, and that's quite an easy ask for the best quarterback of all time (or so say many), especially against a defense as weak as Kansas City's is.
Head coach Bill Belichick will figure out how to take away Tyreek Hill and Travis Kelce and they will still have the talent (and personnel) to shut down whoever's left for Mahomes to throw or give the ball to, and by the fourth quarter the Patriots defensive line will have exhausted the Chiefs into submission.
Chances are these two teams will need to get through each other again in the postseason, so you better believe Belichick and his crew have spent extra time game planning on how to beat them, and Tom Brady and his crew on both sides of the ball are just the men to execute whatever he's come up with.
Chiefs vs Patriots – Who Will Win?
The New England Patriots with the 2nd best defense in the league will win this one by shutting down Patrick Mahomes, Tyreek Hill, and Travis Kelce and by lighting up the Chiefs' 25th ranked defense through the air and on the ground.
The Green Men of WSN's Picks and Best Bets Podcast are split between the Kansas City Chiefs and the New England Patriots.
My prediction for the final score is Patriots 24 Chiefs 20.
For regular news and NFL betting tips subscribe to our YouTube channel.
Kansas City Chiefs vs New England Patriots Odds
Money Line
Bet On NFL With These NJ Sportsbooks

21+ | T&Cs apply
Great payment and customer support
Access to fantasy sports with one account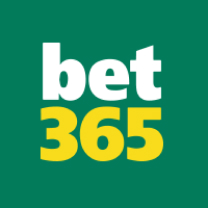 21+ | T&Cs, time limits & exclusions apply
Impressive range of bonuses
One of the worlds biggest sportsbooks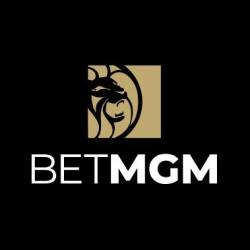 21+ | Terms and conditions apply
Boosted parlays with enhanced odds
Impressive range of bets
10 free bet every week
More NFL Predictions & Odds
NFL Week 5 Parlay Picks
Create the best three-leg parlay wager for Week 5 of the NFL season after reading our top expert plays from across the slate this weekend.
NFL
7 October | 12:30 | Richard Janvrin
Best NFL Player Prop Bets Week 5
Find our top, expert-picked single-player prop bets as we march on into Week 5 of the NFL season.
NFL
7 October | 11:00 | Richard Janvrin
Las Vegas Raiders vs Kansas City Chiefs Predictions, Odds, Picks NFL Week 5
The NFL's Week 5 Monday Night Football matchup has the one-win Las Vegas Raiders facing the 3-1 Kansas City Chiefs at Arrowhead; predictions, odds, and picks.
NFL
7 October | 07:58 | Mike Lukas