Minnesota Vikings vs San Francisco 49ers - Predictions and Odds (NFC Divisional Round Playoffs)
The Green Men of WSN's Picks and Best Bets Podcast predict the San Francisco 49ers will win this one. My prediction for the final score is 49ers 24, Vikings 21
How to Watch: Vikings vs 49ers
What: Minnesota Vikings at San Francisco 49ers
When: Saturday, January 11 at 4:35 pm ET
Where: Levi's Stadium in Santa Clara, California
How (TV): NBC
Vikings vs 49ers – Point Spread
Vikings +6.5, 49ers -6.5
Minnesota vs San Francisco – Game Preview
This first of two NFC Divisional Round playoff games should be a great one, with Kirk Cousins and his Wild Card winning Minnesota Vikings traveling due west to California to take on Jimmy Garoppolo's well-rested San Francisco 49ers in what's said to be the most expensive Divisional Round ticket, ranging from $350 – $2,000 a pop.
The Vikings shocked the football world last Sunday by taking care of Drew Brees' New Orleans Saints in Louisiana for the Wild Card win, while the 49ers got to take a week off to get healed up and well-rested for this hometown playoff game, their first postseason appearance since 2013.
Both Minnesota and San Francisco have terrifically effective run games, but one of them is a bit better at stopping a ground attack, so we take a quick side-by-side look at these two NFC teams vying to move on to the NFC championship game that will take place the following week.
The 10-6-0 (1-0) Minnesota Vikings
These Minnesota Vikings are the underdogs here by almost a touchdown, but that doesn't bother head coach Mike Zimmer's bunch at all – they beat Drew Brees and his New Orleans Saints last week and proved that they can indeed win the big games with quarterback Kirk Cousins under center.
Cousins has been a bit hit and miss all season, but he was all business at the Superdome as he completed just over 60 percent of his passes for 242 total yards and a touchdown without an interception, his eleventh game this season/postseason without a pick.
The biggest and best news for the Vikings was the return of Dalvin Cook, who hurt his shoulder towards the end of the season and sat out the last couple of games, but who was "refreshed and ready" for the playoffs as he had 28 carries for 94 yards and two touchdowns in his team's Wild Card win over the Saints.
The 13-3-0 (0-0) San Francisco 49ers
When you look at all the numbers (including win/loss totals), the San Francisco 49ers are the better team in this one, their offense being better on the ground and through the air than the Vikings are while their defense excels against the pass and is about the same against the run.
After beating the Seattle Seahawks in Week 17, the 49ers won the first overall seed and got the privilege (and total advantage) of sitting out the Wild Card week of the playoffs, so now they are mostly healed up and well-rested, something that could be a huge advantage over a traveling Vikings team.
San Francisco has a shutdown defense, the league's number two squad coordinated by the talented and intense Robert Saleh, and they will make life incredibly difficult for the Vikings' Kirk Cousins (and for their run game, too) so the rest will be up to Jimmy Garoppolo's arm and the NFL's second-best rushing attack to do the rest.
Vikings vs 49ers – History
These two NFC rivals have met 47 total times (including 5 postseason games), with Minnesota winning 23 of those times and San Francisco winning 23 games, plus 1 tie.
The last time these two teams played was last season when the 49ers traveled to Minnesota in September just to get beaten by the Vikings by the score of 24-16.
The winner of this game will face either the Seattle Seahawks or the Green Bay Packers on Sunday, January 19 in the Conference Championship round of the playoffs.
The loser, of course, goes home.
Questions to Answer
Who's favored to win this Week 14 Vikings-49ers matchup?
Which team has a better offense? Defense? Special teams?
Which team's quarterback is more likely to lead his team to victory?
We're going to briefly compare the Vikings and the 49ers next and attempt to answer those questions and more.
Offensive Stats Comparison
Minnesota Vikings Overall Offense
Ranked 16th overall in 2019
Passing attack currently ranked 23rd
Rushing attack currently ranked 6th
It's official, Minnesota Vikings' quarterback Kirk Cousins can win the big games now – in fact, he won the biggest game of his career against the Saints in New Orleans last week by the final overtime score of 26-20 after completing 19-of-31 for 242 yards and a touchdown.
The player who is ready to break out is wide receiver Adam Thielen, who has emerged as one of the best at his position in the league, as evidenced by his performance in the Wild Card round of the playoffs, snagging 7 receptions for 129 yards, averaging 18.4 yards per catch.,
Most of the Vikings are healthy at this point, but one offensive player who remains questionable for this one is tight end Tyler Conklin, who is still trying to heal up from his knee injury and will be a game-time decision.
San Francisco 49ers Overall Offense
Ranked 4th overall in 2019
Passing attack currently ranked 13th
Rushing attack currently ranked 2nd
With Jimmy Garoppolo under center, the San Francisco 49ers averaged almost 30 points per game this season, with (oddly) more of their points coming off their 13th ranked passing game (28 touchdowns) than off their 2nd ranked rushing attack (23 touchdowns).
The combination of running backs Matt Breida and Tevin Coleman (with occasional bursts from Raheem Mostert) has mad the Niners' rushing attack second only to the Baltimore Ravens' after averaging almost 145 yards on the ground per game.
The 49ers have had to deal with a lot of injuries this season (16 of their players are currently listed as being on the injured reserve) but fortunately, no offensive players are listed as questionable for this Divisional Round matchup.
Offensive Advantage
The San Francisco 49ers have the offensive advantage over the Minnesota Vikings in this one, but that can all totally shift the other way depending on how well the mostly healed Dalvin Cook starts to heat up.
Defensive Stats Comparison
Minnesota Vikings Overall Defense
Ranked 14th overall in 2019
Passing defense currently ranked 15th
Rushing defense currently ranked 13th
The Minnesota Vikings defense allowed opponents to score almost 19 points per game during the regular season, and they had 17 team interceptions and 48 total sacks on the year, which is coincidentally the same number of sacks their Niners opponents made during that same time period.
The two men who should put the fear of sack into Jimmy Garoppolo's heart are Vikings defensive ends Everson Griffen and Danielle Hunter, who between them have 22.5 sacks, 46 quarterback hits, 3 forced fumbles, an interception and 111 tackles (26 for a loss).
Bad news (possibly) for the Minnesota Vikings on the defensive side of the ball – currently cornerback Mackensie Alexander is listed as questionable as he is still dealing with a knee injury, a game-time decision at this point.
San Francisco 49ers Overall Defense
Ranked 2nd overall in 2019
Passing defense currently ranked 1st
Rushing defense currently ranked 17th
The San Francisco 49ers are considerably better against the pass (ranked 1st) than they are against the run (ranked 17th), which could be a problem for them facing the 6th best rushing attack in the league led by a healthy Dalvin Cook.
The 49ers defense has allowed opponents to score just under 20 points per game during the regular season, and they have 12 total interceptions and 48 sacks, with defensive end Arik Armstead responsible for 10 of those, plus 2 forced fumbles and 54 total tackles.
Injuries have become a huge factor in San Francisco, and this postseason game against the Vikings may have to happen without defensive end Dee Ford (hamstring) and safety Jaquiski Tartt (ribs), both listed as questionable right now, game-time decisions.
Defensive Advantage
The San Francisco 49ers have the definite defensive advantage in this one, but if the Vikings can figure out a way to get after Garoppolo and force him out of the pocket and into some panicky mistakes, that advantage could shift.
Vikings vs 49ers – Final Game Analysis
Why Will the Vikings Win this Game?
The best way for the Vikings to beat the 49ers is to take advantage of their weaker run defense, which means Dalvin Cook will not only have to be healthy (and he seems to be), but he will also have to have one of the best games of his season, meaning 25+ carries for 125+ yards and at least one or two touchdowns.
One of the other paths to victory for the Vikes would be for Kirk Cousins to continue connecting with wide receiver Adam Thielen – the two of them could balance well against Cooks' rushing attack and own the middle of the 49ers' secondary.
A big factor here will be whether the Vikings offensive line can keep Cousins safe – they allowed 3 sacks on Cousins against the Saints last week and 28 on the regular season – the obvious reason being that it's not easy to throw the ball or make the best decisions when you're running for your life (and the Niners are known for doing that).
Why Will the 49ers Win this Game?
The San Francisco 49ers should win this game for many reasons, the main ones being that they are better on all sides of the ball and that they are playing in front of a hometown crowd (where they were 6-2 during the regular season), plus their defense is as dangerous as they come.
The 49ers defensive line – talking Dee Ford (if healthy, see above), Arik Armstead, Nick Bosa, DeForest Buckner and more – could win this one all on their own if they can keep Cousins on the run and out of the pocket where he feels most comfortable.
The big key to a 49ers win would be to somehow shut down Vikings' running back playmaker Dalvin Cook, who is dangerous as both a rusher and a receiver, since a lack of a run game or easy outlet passes to him would limit Minnesota's offensive attack and make them a whole lot easier to defend.
Vikings vs 49ers – Who Will Win?
The San Francisco 49ers will win this game by a field goal in the fourth quarter because their defense will keep Cook's and Cousins' production limited, plus the Vikings do poorly on the road (4-4 during the regular season) so they will struggle all the way west in California.
My prediction for the final score is 49ers 24, Vikings 21
Subscribe to our channel for more NFL predictions.
Minnesota Vikings vs San Francisco 49ers Odds
The latest odds for Vikings vs 49ers are provided by bet365 NJ, DraftKings Sportsbook, and Caesars NJ.
Money Line
Bet on NFL With These NJ Sportsbooks

21+ | T&Cs apply
Great payment and customer support
Access to fantasy sports with one account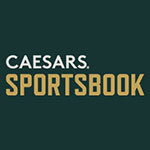 21+ | Terms and conditions apply
Huge variety of bets and sports
Easyregistration
Promo code wsnfull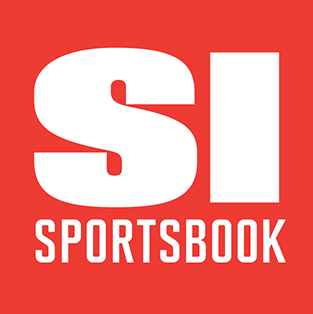 21+ CO Only | Terms and conditions apply
Beginner friendly
Fantastic odds
More NFL Predictions & Odds
Best NFL Player Prop Bets Week 4
Get our best, expert-picked, five single-player props for Week 4 of the NFL season. Find our expert picks here! …
NFL
30 September | 10:33 | Richard Janvrin
NFL Week 4 Parlay Picks
Get our top NFL Week 4 parlay picks as our experts provide analysis for the top 3 games this week. Get our free picks here! …
NFL
30 September | 10:11 | Richard Janvrin
Rams vs 49ers Week 4: Forty-Niners Will Have the Homefield Advantage
This NFL Week 4 Monday Night Football game is an NFC West matchup between the Los Angeles Rams and the San Francisco 49ers; predictions, odds, and picks.
NFL
30 September | 10:11 | Mike Lukas
Inter vs Barcelona: Xavi's Side Can Earn Statement Win
Inter take on Barcelona in the Champions League on Tuesday - here are our top tips, plus all the information you need …
INTERNATIONAL SOCCER
3 October | 03:09 | Greg Lea
New York Sports Betting Handle Dips in September, Tax Rate to Blame?
The New York sports betting handle dipped in September as some industry insiders blame the state's high tax rates for the downward trend, so we take a look.
BETTING
3 October | 02:19 | Mike Lukas
ATP Astana & Tokyo: It's a Tougher Field This Week, No Doubt, but Shapo Is in a Good Section of the Draw
ATP Astana Open and ATP Rakuten Japan Open - get our expert predictions, best match picks, outright selections and more! …
TENNIS
3 October | 01:42 | Andy Schooler