Pittsburgh Steelers vs Cincinnati Bengals Predictions, Odds & Picks
Despite two losses in a row, the 11-2 Pittsburgh Steelers are still atop the AFC North
With rookie QB Joe Burrow out for the season, the 2-10 Cincinnati look hopeless
These two AFC North rivals last met in Week 10, final score Steelers 36, Bengals 10
Steelers vs Bengals Odds
Odds from DraftKings. Get up to a $1,000 sign-up bonus at DraftKings today or check out more offers and promo codes for the best online sportsbooks.
Steelers vs Bengals Predictions and Picks
Without quarterback Joe Burrow, these Bengals have a hard time keeping up with the mediocre teams, let alone a playoff-bound franchise like the Pittsburgh Steelers, who better beat this bottom-tier defense by at least two touchdowns.
Pick:
Steelers -12.5 (-110)
How to Watch Steelers vs Bengals
Steelers vs Bengals Information
What
Pittsburgh Steelers vs Cincinnati Bengals
Where
Paul Brown Stadium in Cincinnati, OH
When
Monday, December 21, 2020; 8:15 PM ET
How to watch
ESPN
With two losses in a row, the 11-2 Pittsburgh Steelers are no longer a shoo-in as the AFC's number one playoff seed, and now they have also put themselves in the position to be challenged by the Browns to win the AFC North, a problem that an easy win over these leaderless Bengals will help solve.
With rookie QB Joe Burrow out for the season due to injury, the 2-10-1 Cincinnati Bengals look as hapless as they did last season when they only won two games total, and now they must battle these playoff hungry Steelers on Week 15 Monday Night Football and hope to put up a decent fight.
These two AFC North rivals have played each other 102 prior times (including 2 postseason games), with the Cincinnati Bengals winning 35 of those games and the Pittsburgh Steelers winning 67 of the games.
Can the Pittsburgh Steelers Rebound from Two Losses in a Row?
The 2020 Steelers won eleven straight to start their season, but for the last two weeks they have come up short against Washington and Buffalo, causing a few to speculate that they have not been the type of dominating franchise that their record might indicate.
That relatively baseless chatter can be nipped in the bud with a big win over these 2-win Bengals since a divisional victory goes a long way towards the postseason, especially now that the 9-4 Browns might put in a challenge for a first-place finish in the AFC North.
The Steelers have a tough final two matchups in 2020 – the Colts, then the Browns – so a win here to stop the bleeding would be perfect, and it would be a shock if QB Ben Roethlisberger can't take advantage of this weaker Week 15 foe.
Can the Bengals Generate any Offense Against the Steelers D?
When Joe Burrow was under center earlier in the season, the Bengals still weren't winning all that many games, but they were keeping it close plus it was fun to watch the rookie QB figure out how to utilize the talented receivers already in Cincinnati.
Like A.J. Green and rookie Tee Higgins and Tyler Boyd, plus tight end Drew Sample, all of whom can catch just about anything thrown their way, but now with Burrow injured for the season, that throwing task ends up in the hands of backup QB Brandon Allen, who is not quite as flashy as Joe.
Allen spent last year, his rookie season, in Denver and went 1-2 as the starter, and now he has gone 0-3 as the Bengals' main man, with 55 completions for 506 yards and 3 touchdowns with 2 picks, numbers that will not get the job done given how porous the Cincinnati defense can be.
---
Editor's Picks
---
Steelers Key Player: (TE) Eric Ebron
This is tight end Eric Ebron's seventh NFL season and first in Pittsburgh, and the 6'4" 253-pound playmaker has a different role in his new home, backing up Vance McDonald and being more a blocker, though he still finds a way to get his hands on the ball now and again.
A key to dominating these Bengals is with an effective tight end attack in the middle of the field, and Ebron running cross routes has been fairly effective all season, so far with 51 receptions for 511 yards and 4 touchdowns, numbers that already overshadow what he was able to do all of last year playing for Indy.
Now Ebron must take advantage of the limited snaps he gets and creates opportunities to showcase his soft hands and hard shoulders, this career blocking receiver who averages over 11 yards per catch becoming an advantage that most teams could use as their starter.
Bengals Key Player: (WR) AJ Green
Tough to be arguably one of the top receivers in the league and not have consistent quarterback play to support your efforts, but that is exactly what Bengals receiver A.J. Green has had to endure for the entire 2020 season.
And whether it is due to having a rookie under center and then a backup or because it's just an offseason for Green, his numbers are lower than what the Bengals are used to from him, with just 41 catches on 88 targets, a catching percentage of 46.6, which is just not good enough for the NFL.
In his nine NFL seasons, Green has had six 1,000+ yard seasons and as many as 11 touchdowns in one year twice, so to only have 419 total receiving yards and just 2 touchdowns at this point in the year seems low for such a playmaker, and a big game from A.J. would be key to the Bengals even having a chance in this one.
Best Promo Codes and Bonuses for Steelers vs Bengals Week 15
Check out the best sportsbooks for betting on Steelers vs Bengals in your state:
Take a look at our NFL Pick 'em Contest and get a chance to win $200!
Bet on NFL with the best NJ sportsbooks!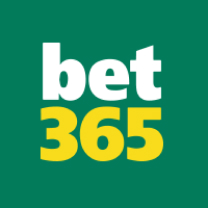 21+ | T&Cs, time limits & exclusions apply
Impressive range of bonuses
One of the worlds biggest sportsbooks

21+ | Terms and conditions apply
Fastest payout platform
Many withdrawal options
Live right now feature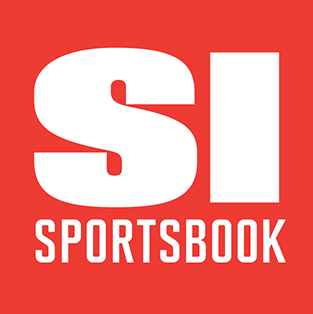 21+ CO Only | Terms and conditions apply
Beginner friendly
Fantastic odds
Promo code 7500back
Bet on NFL with the best Indiana sportsbooks!
21+ | NJ, WV, PA, IN, IL, CO, IA, TN, MI, VA only | T&C apply
Great payment and customer support
Access to fantasy sports with one account
21+ | IA only | Gambling problem? Call 1-800-BETS-OFF
Wide range of betting options
Top notch customer service
Promo code 250match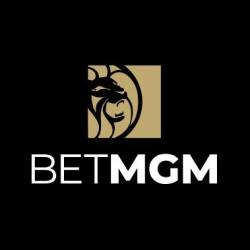 21+ | Terms and conditions apply
Boosted parlays with enhanced odds
Impressive range of bets
10 free bet every week
Bet on NFL with the best PA sportsbooks!
21+ | NJ, WV, PA, IN, IL, CO, IA, TN, MI, VA only | T&C apply
Great payment and customer support
Access to fantasy sports with one account

Terms and conditions apply | 21+ | IN only
Lots of betting options
Daily odds boost
Great live betting section
21+ | IA only | Gambling problem? Call 1-800-BETS-OFF
Wide range of betting options
Top notch customer service
Promo code 250match
More NFL Predictions & Odds
2022 NFL Draft Running Backs Prospects, Predictions, and Picks
The 2022 NFL Draft will feature some top talent at the running back position, so here we break down the best.
NFL
21 March | 07:12 | Mike Lukas
Aaron Rodgers Trade Rumors, Predictions, Odds, Pick
Trade rumors regarding Aaron Rodgers are floating around so we share our predictions, odds, and pick of which team he will play for next.
NFL
7 March | 05:04 | Mike Lukas
NFL History of the Los Angeles Rams vs Cincinnati Bengals: Wins, Losses, and Other Helpful Trends
Let's go over the NFL History of the Los Angeles Rams vs the Cincinnati Bengals including the wins, losses, and other helpful trends to know before you place your bets.
NFL
8 February | 05:29 | Mike Lukas
Mike Lukas
Mike Lukas is a retired standup comedian turned freelance writer now living in Dallas, Texas, originally from Cleveland, Ohio. His love for the game of football and all things Cleveland Browns turned Mike into a pro blogger years ago. Now Mike enjoys writing about all thirty-two NFL teams, hoping to help football gamblers gain a slight edge in their pursuit of the perfect wager. Email: [email protected]