San Francisco 49ers vs Baltimore Ravens: Predictions and Odds (NFL Week 13)
The Green Men of WSN's Picks and Best Bets Podcast predict the the Baltimore Ravens will win this one. My prediction for the final score is Ravens 27, 49ers 24
How to Watch: 49ers vs Ravens
What: San Francisco 49ers at Baltimore Ravens
When: Sunday, December 1 at 1:00 pm ET
Where: M&T Bank Stadium in Baltimore, Maryland
How (TV): FOX
49ers vs Ravens – Point Spread
49ers +6, Ravens -6
San Francisco vs Baltimore – Game Preview
Easily the game of the week here, this possible preview of the Super Bowl LV matchup features the 10-1 San Francisco 49ers traveling due east to take on the 9-2 Baltimore Ravens, these two teams perfectly matched, both with strong rushing attacks and hard-hitting defenses.
This battle looks like it will be fought primarily on the ground with two powerful, shutdown defenses taking turns on the field trying to plug the holes, and in this one, the 49ers will take a turn at being the underdog while the Ravens at home will be favored.
San Francisco is arguably the best NFC team and Baltimore (after beating the Patriots) could be considered the AFC's best, so let's take a quick side-by-side look at these two quality cross-conference teams to see how they match up against each other.
The 10-1-0 San Francisco 49ers
This is a physical team – from their quarterback-hunting defensive line, to their hard-tackling linebacker group to their head-pounding rushing attack that barrels the ball forward, the San Francisco 49ers like to smash their opponents into submission.
Leading the offensive attack is quarterback Jimmy Garoppolo, who is finally fulfilling his ultimate mission as the savior to this formerly struggling team, his throws getting more accurate and his football IQ becoming more obvious as he stays healthy and in under center these days.
Plenty of these 49ers are becoming household names lately – Emmanuel Sanders, George Kittle, Nick Bosa, Dee Ford – and they deserve it, their team now considered one of the best in their conference and a likely NFC Champion if ever there was one (lookout, Saints and Seahawks?).
The 9-2-0 Baltimore Ravens
The Baltimore Ravens are every bit as physical as the 49ers are, with a front line that clears the way for Lamar Jackson and his running compadres, Mark Ingram and Gus Edwards, who together make up the league's best rushing attack.
And let's not forget the passing targets that have emerged in Baltimore this season – receivers Marquise "Hollywood" Brown and Miles Boykin plus tight ends Mark Andrews, Nick Bolye and Hayden Hurst – all legitimate go-to playmakers whom Jackson has been able to use as RPO options.
The Ravens' defense took a roster hit last offseason, but they are shaping up into one of the league's top units, right now ranked 11th (and rising) with emerging stars like nose tackle Michael Pierce, linebacker Matt Judon and free safety Earl Thomas making names for themselves this season.
49ers vs Ravens – History
These two cross-conference rivals have met 6 total times (including 1 postseason game), with San Francisco winning 2 of those times and Baltimore winning the other 4 games.
The last time these two teams played was four years ago during the 2015 season when the Ravens flew west to California to get beaten by the 49ers by a score of 25-20.
If the 49ers win this matchup, they'll move to 11-1-0, continue to rule the NFC West and will have proven they can win the biggest of games, an important factor for the team now projected to be the NFC's first overall playoff seed.
But if the Ravens come out winners in this one, they'll be 10-2-0 and they will stay firmly atop the AFC North and remain projected to be the AFC's second overall seed behind the dominating New England Patriots.
Questions to Answer
Who's favored to win this Week 13 49ers-Ravens matchup?
Which team has a better offense? Defense? Special teams?
Which team's quarterback is more likely to lead his team to victory?
We're going to briefly compare the 49ers and the Ravens next and attempt to answer those questions and more.
Offensive Stats Comparison
San Francisco 49ers Overall Offense
Ranked 6th overall in 2019
Passing attack currently ranked 14th
Rushing attack currently ranked 2nd
San Francisco's quarterback, Jimmy Garoppolo, has been playing lights out lately, his completion percentage close to 70 right now with 20 touchdown passes, though his 10 interceptions on the season are of course a slight cause of concern in terms of his accuracy.
It's the 49ers' one-two punch rushing attack that's been difficult to stop, led by Matt Breida and Tevin Coleman, the squad averaging almost 150 total yards on the ground per game, which is currently second-most in the league.
Injuries could affect the 49ers' offense in Week 13, with some key playmakers still listed as questionable at this point – running back Mark Breida (ankle), tight end George Kittle (knee), wide receivers Dante Pettis (knee), Deebo Samuel (shoulder), Emmanuel Sanders (ribs) and offensive tackle Joe Staley (finger).
Baltimore Ravens Overall Offense
Ranked 2nd overall in 2019
Passing attack currently ranked 19th
Rushing attack currently ranked 1st
The Baltimore Ravens' offense is the talk of the football world right now, mostly centered on quarterback Lamar Jackson, who seems to be reinventing how the RPO attack is executed, his version now ranked first in the league.
Helping him out of the backfield are two hard-hitting backs, Mark Ingram and Gus Edwards, who are a huge part of a Baltimore rushing attack that puts up a league-leading 210.5 yards per game, while receivers Marquise Brown and tight end Mark Andrews continue to be reliable passing targets for Jackson.
As is true for a lot of teams in Week 13 of the season, the Ravens' offense could be slightly limited by some injuries to key players – tight end Nick Boyle (ankle) and center Bradley Bozeman (ankle) are both listed as questionable for this one.
Offensive Advantage
The Baltimore Ravens have Lamar Jackson, and his speed and quickness and (now) accurate arm give his team the offensive advantage over the 49ers on Sunday.
Defensive Stats Comparison
San Francisco 49ers Overall Defense
Ranked 1st overall in 2019
Passing defense currently ranked 1st
Rushing defense currently ranked 19th
The 49ers' defense allows opponents to gain just 248 overall yards per game – that's best in the league – and opponents have only scored an average of 14.8 points per game, and only the Patriots have allowed fewer scores per outing.
Key to stopping Lamar Jackson's run game will be the 49ers' brutal defensive wall, filled with talent, including end Arik Armstead – the man has 10.0 sacks right now, 13 quarterback hits, 2 forced fumbles, a fumble recovery and 38 tackles, with 10 of those for a loss.
Defensive end Dee Ford is listed as questionable for this one – his hamstring is still bothering him – but having him suited up and fairly healthy would certainly give the 49ers another weapon against a Ravens' offense that most teams seem baffled by.
Baltimore Ravens Overall Defense
Ranked 11th overall in 2019
Passing defense currently ranked 16th
Rushing defense currently ranked 3rd
Bad news for the 49ers – the Ravens are really good against the run, which happens to be one of San Francisco's biggest offensive weapons, Baltimore keeping opponents to just 87.7 yards on the ground per game.
Where the Ravens need a little work is against the pass – they allow opponents to throw for 235 yards per game, 16th most in a league of 32, something that Jimmy Garoppolo may have to count on if his offense's run game has been shut down.
The Ravens' defense could take a slight hit from the injury bug in Week 13, since right now some key playmakers are listed as questionable – they are linebacker Matt Judon (ankle) and defensive tackles Domata Peko (knee) and Michael Pierce (ankle).
Defensive Advantage
The San Francisco 49ers have a scary front wall on defense, plenty of talented help in the secondary and the defensive advantage over the Baltimore Ravens on Sunday.
49ers vs Ravens – Final Game Analysis
Why Will the 49ers Win this Game?
The San Francisco 49ers will win this one because their defensive front line will be too much for Lamar Jackson to handle for sixty minutes and they will keep the Ravens out of the end zone enough to outscore them.
And let's not forget – the 49ers are 5-0 on the road, so traveling to Baltimore and playing in front of their hometown crowd will not affect San Francisco – in fact, it may help them find cohesiveness as they successfully battle the noise.
Jimmy Garoppolo will have to have one of his best games of the season to win this one – he is facing a pass defense that is ranked 16th in the league, and his job will be to find Kittle and Sanders (if healthy?) in the open seams for the win.
Why Will the Ravens Win this Game?
The Baltimore Ravens will win this one because they have the best rushing attack in the league going against the 49ers' 19th ranked run defense – there is no way that San Francisco can compete against Jackson's version of the RPO.
The Ravens will win in this one because their superior rush defense will shut down the 49ers normally healthy rushing attack, making their offense suddenly one-dimensional and much easier to defend and outscore.
Baltimore will win this one because their confidence is at an all-time high and they are playing at home – nothing like a noisy crowd to interfere with an opponents' offense, something that will give the Ravens a slight edge (and their 10th victory) in this one.
49ers vs Ravens – Who Will Win?
The Baltimore Ravens will win this one because they are at home and Jackson's RPO offense is unstoppable for now, even by this talented 49ers' defense.
The Green Men of WSN's Picks and Best Bets Podcast predict the Baltimore Ravens will win this one.

To watch the full video on NFL Week 13 Picks & Best Bets head to our YouTube channel.
My prediction for the final score is Ravens 27, 49ers 24
San Francisco 49ers vs Baltimore Ravens Odds
The odds for this match are provided by bet365 NJ, DraftKings Sportsbook, and Caesars NJ.
Good luck!
Point Spread
Money Line
Bet On NFL With These NJ Sportsbooks

21+ | T&Cs apply
Great payment and customer support
Access to fantasy sports with one account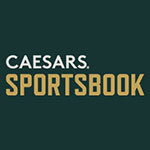 21+ | Terms and conditions apply
Huge variety of bets and sports
Easyregistration
Promo code wsnfull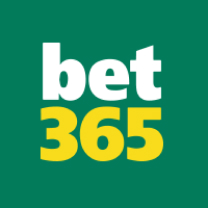 21+ | T&Cs, time limits & exclusions apply
Impressive range of bonuses
One of the worlds biggest sportsbooks
More NFL Predictions & Odds
Best NFL Player Prop Bets Week 4
Get our best, expert-picked, five single-player props for Week 4 of the NFL season. Find our expert picks here! …
NFL
30 September | 10:33 | Richard Janvrin
NFL Week 4 Parlay Picks
Get our top NFL Week 4 parlay picks as our experts provide analysis for the top 3 games this week. Get our free picks here! …
NFL
30 September | 10:11 | Richard Janvrin
Rams vs 49ers Week 4: Forty-Niners Will Have the Homefield Advantage
This NFL Week 4 Monday Night Football game is an NFC West matchup between the Los Angeles Rams and the San Francisco 49ers; predictions, odds, and picks.
NFL
30 September | 10:11 | Mike Lukas