On this week's episode Ryan Sullivan, Adam Forsythe and Alece Anderson were joined by former NFL defensive back Davis Sanchez to cover the team's first-ever NFL Mock Draft.
From the top pick all the way through to 15, the gang covered all the odds, picks and prospects.
For a complete NFL Mock Draft check out also: "First Round NFL Mock Draft 2020".
NFL Mock Draft Picks
The top three picks of this year's draft will go as planned according to Ryan and Adam – Joe Burrow, Chase Young, and Jeffrey Okudah.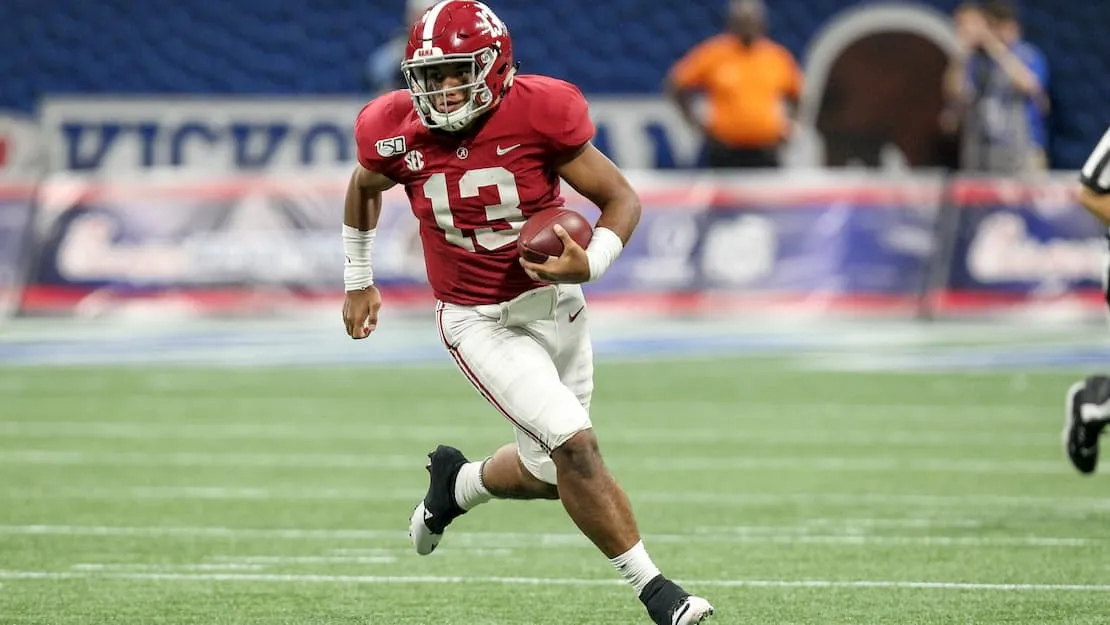 However, there's an outside chance of fireworks when the Lions pick at number three. Our special guest Davis was hot on New England making a move while Ryan cited a chance the Chargers move up.
New York Giants
Another accord struck early for pick number four. The New York Giants need somebody to give Daniel Jones time and a guy that can open doors for Saquon Barkley. The guys agreed that Tristan Wirfs would be the man for the job.
Miami Dolphins
A lot of talk has surrounded the Miami Dolphins on the trade front, but there's a strong belief that Tua Tagovailoa will fall right into their laps and that's the word around the Prop Drop set as well. It's at pick number six for Los Angeles that things got really interesting.
Suggesting Tua will be off the board, Davis, Ryan, and Adam all agreed that the addition of Isaiah Simmons and a quarterback later in the draft (likely Jalen Hurts) would be the wisest play for LA. It would cement an elite defense in place for what's going to be a very entertaining and high scoring AFC West this season.
Carolina Panthers
The next consensus kicked in for Carolina picking at number seven.
They're going to be looking for the best possible player because there's an overwhelming amount of holes to fill. Defensive tackle Derrick Brown of Auburn will be the man for the job early on for the Panthers.
Arizona Cardinals
Ryan and Adam then differed on Arizona's selection.
Adam sees them making a stab at a wide receiver while Ryan was thinking more offensive line-minded with his mock selection.
Jacksonville Jaguars
At nine, the Jaguars could make the splash of the draft according to Adam as well. While Ryan saw a huge need for defense, Adam saw the Jags making a play on another Pac-12 quarterback in Justin Herbert.
Cleveland Browns
To round out the top 10 the guys like Cleveland to try and repair their offensive line. They then hit on five more selections to round out their first-ever 15-team mock draft.
Make sure to comment and subscribe to the WSN Prop Drop for more best bets, weekly wagers and exclusive looks at the most trending and ridiculous props from throughout the online world.