Which NFL Team Will Draft Quarterback Tua Tagovailoa? Predictions and Betting Odds
Though LSU quarterback Joe Burrow is getting many of the NFL Draft headlines right now, Alabama's Tua Tagovailoa is the same caliber of player and deserves equal attention, but it's his history of injuries and the doubts that come with it that has him taking a back seat to Burrow, at least for now.
There are a lot of NFL teams currently starving for a quarterback, and a player of Tagovailoa's skill level would typically be turning every head in the draft room, but taking a chance on an athlete that had to sit out most of last season takes a rare kind of guts and medical research that may not exist right now.
NFL gamblers looking for a reason to break into their betting kitties early might want to take a look at these predictions and odds of which NFL team will draft Tagovailoa in a few weeks – the draft runs Thursday, April 23 through Saturday, April 25 – the payoff could be worth it all around.
Team to Draft Tua Tagavailoa Odds
The Tua Tagavailoa Draft Specials odds are provided by DraftKings Sportsbook.
Tua Tagavailoa Draft Specials
| Team to Draft Tagavailoa | DraftKings |
| --- | --- |
| MIA Dolphins | -121 |
| LA Chargers | +225 |
| WAS Redskins | +800 |
| JAX Jaguars | +1000 |
| CIN Bengals | +1600 |
| DET Lions | +2000 |
| Las Vegas Raiders | +3300 |
| CAR Panthers | +5000 |
| ATL Falcons | +10000 |
| CHI Bears | +10000 |
| DAL Cowboys | +10000 |
| DEN Broncos | +10000 |
| GB Packers | +10000 |
For the full list head to DraftKings Sportsbook.
Which NFL Team Will Draft Tua Tagovailoa?
As you'll see next, plenty of NFL teams could use the kind of young, rifle-armed starting quarterback that Tua Tagovailoa seems capable of becoming, but which franchise is willing to risk its critical first-round pick on a player with his history of serious injury is a great bet in and of itself.
Despite the months every team has spent doing research and watching film on every college player in the draft, selecting the best quarterback with a top-10 draft pick in the NFL is never a given, and now add to that Tagovailoa's injury factor and that makes this bet even more interesting than it already was.
Go all-in on Tagovailoa and he gets hurt and you lose everything, but if he stays healthy and plays the way he did in 2017 and 2018 then whichever team has the bravery and guts to take him now will reap the benefits of him under center for the next half a decade at least.
Let's take a look at which teams are most likely to draft Tua Tagovailoa.
1. Miami Dolphins
First Round Picks: 5th, 18th, 26th
2019 Total Offense Ranked: 27th
2019 Total Defense Ranked: 30th
2020 Biggest Needs: QB, OL, RB, S, edge rusher
The Miami Dolphins have been the favorite destination for Tua Tagovailoa for a while now, the clear proof being the #TankForTua hashtag that began to appear early during the 2019 season when things were looking bleak in Florida.
The Dolphins have a lot of picks this year and next (five total first-round picks and four second-round selections in the next two drafts), so if they can snag their franchise quarterback this early in the process it will be far easier to build the rest of the team knowing that Tagovailoa and his style of play will be there for the foreseeable future.
2. Los Angeles Chargers
First Round Pick: 6th
2019 Total Offense Ranked: 10th
2019 Total Defense Ranked: 6th
2020 Biggest Needs: QB, OT, LB, edge rusher, TE
To get Tagovailoa, the Los Angeles Chargers would most likely have to trade up because by the time their sixth pick gets there he probably won't still be on the board, so for them, it comes down to how much they believe in Tagovailoa as their future.
The Chargers definitely need a quarterback now that Philip Rivers is no longer in the picture, but that would mean Tagovailoa would have to start right away, something that might prevent his hip from fully healing and could open the door to more injuries, which would be a nightmare scenario all around.
3. Washington Redskins
First Round Pick: 2nd
2019 Total Offense Ranked: 31st
2019 Total Defense Ranked: 27th
2020 Biggest Needs: OL, TE, WR, CB, edge rusher
It's odd that the Washington Redskins have these odds and not worse because they seem all filled up when it comes to quarterbacks, with second-year man Dwayne Haskins as the starter, Kyle Allen as his backup and the healed Alex Smith most likely competing for the spot in training camp.
Most mock drafts have the Skins using their 2nd pick overall to select arguably the best player in the draft, Ohio State's defensive end Chase Young, a pass-rusher destined to make an immediate impact as a rookie in the NFL.
4. Jacksonville Jaguars
First-round picks: 9th, 20th
2019 Total Offense Ranked: 20th
2019 Total Defense Ranked: 24th
2020 Biggest Needs: CB, DL, edge rusher, OL, RB
The Jacksonville Jaguars seem to swear by their young starting quarterback Gardner Minshew, so it seems unlikely that they would be willing to trade away what it would take to go from their 9th pick to at least a 5th pick or better in order to grab Tagovailoa and the question marks he undoubtedly comes with.
Still, having Tagovailoa on the sidelines healing while Minshew does his make or break season in 2020 isn't that bad a plan, but it's whether the Jaguars front office sees a better way to spend their draft capital that will determine what kind of moves they'd be willing to make for Tagovailoa, if any.
5. Cincinnati Bengals
First Round Pick: 1st
2019 Total Offense Ranked: 26th
2019 Total Defense Ranked: 29th
2020 Biggest Needs: QB, OL, LB, TE, WR
Who knows, maybe the Cincinnati Bengals trade their first overall pick away because they actually prefer Tagovailoa and all the excessive pre-draft hype about them taking Burrow was just that, hype, to crank up the trade value of their number one pick.
Would be a major league move if that were true, but the safer bet for head coach Zac Taylor and company would be to snag the ever-healthy and talented Burrow and begin to build your young team around him.
6. New England Patriots
First Round Pick: 23rd
2019 Total Offense Ranked: 15th
2019 Total Defense Ranked: 1st
2020 Biggest Needs: QB, TE, LB, DL, WR
The New England Patriots definitely need a quarterback now that the GOAT is gone, and a player like Tagovailoa could be the perfect kind of young mind and talent that a guru like Bill Belichik could work well with and develop.
But the Patriots need a quarterback that can start yesterday, and a healing player like Tagovailoa might not be the best choice to jump right into a New England roster that may not be able to keep him as protected as a healing hip requires.
7. Detroit Lions
First Round Pick: 3rd
2019 Total Offense Ranked: 17th
2019 Total Defense Ranked: 31st
2020 Biggest Needs: CB, DL, OL, RB, WR
The question in Detroit when it comes to quarterbacks is whether Mathew Stafford will continue to be the man after this season, given how his current contract is written to make it easier to deal him away in 2021.
This does make even more sense if you consider that Tagovailoa would be better served if he could sit out most if not all of the 2020 season and let his hip fully heal, and having a quarterback like Stafford around in the meantime is a win-win for head coach Matt Patricia and his slowly rebuilding football team.
8. Las Vegas Raiders
First Round Picks: 12th, 19th
2019 Total Offense Ranked: 11th
2019 Total Defense Ranked: 19th
2020 Biggest Needs: WR, CB, DL, OL, LB
Jon Gruden and his (now) Las Vegas Raiders would have to do some serious wheeling and dealing to trade up far enough from their 12th pick to even have a shot at Tagovailoa, and that might be too steep a price for them to pay, especially given their loyalty to current starter Derick Carr.
Yes, they could use some excitement going into their new home stadium, but what they cannot do is go all-in on an injury-prone quarterback who could end up getting hurt, negating whatever sacrifices it took to get him there.
9. Carolina Panthers
First Round Pick: 7TH
2019 Total Offense Ranked: 19th
2019 Total Defense Ranked: 23rd
2020 Biggest Needs: DL, CB, edge rusher, OL, LB
Right now, Carolina Panthers have their quarterback situation sort of figured out – the healing and struggling Cam Newton has a year left on his contract and meanwhile, Teddy Bridgewater has been brought in to cover under center.
This could be the perfect scenario for a player like Tagovailoa, who could definitely use another full season of being on the sidelines to let his hip fully heal and for his head to get adjusted to the pro level.
10. Atlanta Falcons
First Round Pick: 16th
2019 Total Offense Ranked: 5th
2019 Total Defense Ranked: 20th
2020 Biggest Needs: DB, LB, edge rusher, OL, RB
Chances are the reason the Atlanta Falcons are a +10000 longshot is that they just gave their franchise quarterback Matt Ryan a 5-year deal worth $150 million and he won't be a free agent until 2024, so in other words, Tagovailoa ain't gonna happen.
Of course, they could do it the way the Green Bay Packers did with Brett Favre and Aaron Rodgers and have Tagovailoa understudy Ryan for the duration, but to move up from their 16th pick would cost plenty, probably far too much to make the move worthwhile.
Tua Tagovailoa's Draft Position
The final futures bet on the table here is over which specific pick Tagovailoa ends up being, with the assumption being that he is going in the first round at some point.
Right now, the 'Over' in this bet refers to him being drafted fourth overall in the draft or higher (meaning 5th or later), whereas the 'Under' refers to being drafted first, second or third in the first round.
Head to DraftKings Sportsbook for Player Draft Specials.
Tua Tagovailoa
| Over 3.5 | Under 3.5 |
| --- | --- |
| -121 | +100 |
As predictions and odds are constantly changing, be sure to check back to WSN frequently for all the latest changes and updates posted as they become available.
Good Luck!
Who Is Tua Tagovailoa?
Say it five times fast: Tuanigamanuolepola "Tua" Tagovailoa is the 22-year-old football quarterback born in 1998 in Ewa Beach, Hawaii where he grew up sleeping with a football in his arms and as and 8-year-old could complete 30-yard passes during his Pop Warner games.
After a spectacular high school career, Tagovailoa was ranked as the number one high school player in the state of Hawaii, class of 2017, throwing for 2,669 passing yards and 27 touchdowns with 7 interceptions during his senior season.
Despite living in the middle of the Pacific Ocean, seventeen bigtime mainland colleges sent offers Tagovailoa's way, including UCLA, Oregon, and Colorado, but one offer and one head coach shone brighter than the rest.
Where Did Tagovailoa Play his College Football?
Tagovailoa decided to play for winning head coach Nick Saban and his University of Alabama Crimson Tide, except they already had a talented started named Jalen Hurts who was just coming off an incredible freshman season that included a trip to the college playoffs.
But after Tagovailoa took over for an ineffective Hurts in the National College Championship game for the comeback win, he secured his role as the Alabama starting quarterback to where Hurts left the team right before his senior year to become the starter at Oklahoma.
In his three seasons at Alabama (32 games, 24 as the starter), Tagovailoa completed 474-of-684 (69.3 percent) for 7,442 total yards and 87 touchdowns with just 11 interceptions on top of carrying the ball 105 times for 348 yards and 9 more touchdowns.
How Does Tagovailoa Throwing Left-Handed Affect his Game?
Despite Tagovailoa being mostly right-handed in life, he actually throws the ball with his left arm, which would make him one of the few left-handed quarterbacks to play in the NFL (there have been less than 30 of them to date).
Other notable left-handed quarterbacks in the history of the NFL are:
Philadelphia Eagles' (and Patriots' and Jets' and Broncos') Tim Tebow
San Francisco 49ers' Steve Young
Oakland Raider's Ken Stabler
Cincinnati Bengals' Boomer Esiason
Jacksonville Jaguars' Mark Brunell
Atlanta Falcons Michael Vick
Tagovailoa's left-handedness affects whatever NFL offensive line will eventually protect him since usually the left tackle is considered the stronger 'blindside' protector, but the responsibility for keeping a 'hooker' like Tagovailoa's backside safe would take a superior right tackle, which any team selecting him would have to consider.
Is Tagovailoa Too Small to Play in the NFL?
At 6'0" even, Tagovailoa is considered borderline short in the NFL, where teams prefer their hurlers to be over 6'3" (at least) and give preference to those who fit this archetype over those up and comers who do not.
The reason height benefits an NFL quarterback is that the taller he is, the better he can see and throw over the raised and outstretched hands of the giant defensive linemen who will be relentlessly pursuing and descending upon him throughout every game.
Plenty of 'shorter' men have become successful NFL quarterbacks, the best of them being:
New Orleans Saints' Drew Brees (6'0")
Seattle Seahawks' Russell Wilson (5'11")
Buffalo Bills' Doug Flutie (5'10")
Washington Redskins' Sonny Jurgensen (5'11")
Minnesota Vikings' Fran Tarkenton (6'0")
How Did Tagovailoa's Injuries Affect his College Career?
We will never know exactly how successful a college player Tagovailoa could have been since he suffered two serious injuries that greatly limited his playing time at Alabama during the 2019 season, which has subsequently affected his current draft status.
The first injury Tagovailoa suffered last season was a high ankle sprain in the Crimson Tide's October matchup against Tennessee, but he underwent a unique type of surgery that allowed him to return to play only three weeks later against Mississippi State.
With three minutes remaining in the first half of that game with a 35-7 Alabama lead, Tagovailoa was still in the game (against the initial instincts of head coach Nick Saban, he revealed later) when his knee was driven to the ground on a sack, dislocating his hip and ending his final Alabama season.
Is Tagovailoa Completely Healed?
According to his doctors, yes, though he was not medically cleared to participate in the NFL Combine and had to sit out the drills and watch from the sidelines.
Tagovailoa did, however, have plans to participate in Alabama's Pro Day, but that event and others like it have been canceled due to the worldwide COVID-19 pandemic and quarantine.
In February, it was reported that a scan of Tagovailoa's hip showed the fracture has completely healed, so he will be physically ready to report to the NFL training camp of whichever team does end up selecting him.
How Does Tagovailoa's Injury History Affect his Draft Status?
The fact that Tagovailoa missed most of last season with an injury put a huge question mark on him as an early potential draft pick since no team wants to use their valuable first-round pick on a player prone to injury.
Now according to his doctors, Tagovailoa is healed, healthy and ready to go, but without a season of football to prove that's true, any team that drafts him has to be confident that his hip, his ankle and the rest of his body has fully recovered.
If that's true, Tagovailoa will be a steal for whatever quarterback-needy team takes a chance on him, but if it's not, that team will have gambled and lost on their next franchise leader and will have to wait another painful year to try and make that happen again.
Is Tagovailoa Better Than Joe Burrow?
Tough to say since Tagovailoa never played last season and Joe Burrow did and had the football year of his life leading his LSU Tigers to a National Championship with 60 passing touchdowns and a Heisman Trophy, the Walter Camp and Maxwell Awards plus so many more.
Also, consider the size of the two prospects – Tagovailoa is 6' even whereas Burrow is four inches taller at 6'4" but weighs the same at 217-pounds, so Burrow is a better height for the league but who knows if his body can take the abuse of the NFL the way Tagovailoa's stockier body might.
But even if you compare Tagovailoa in 2017 or 20188 against Burrow's 2019 and decided the seasons were about similar, when you add in the fact that Tagovailoa was injured twice and Burrow has remained healthy throughout his time at LSU, Burrow looks better every time.
For more on Burrow's draft status, check out "Will Joe Burrow Refuse to Play for the Bengals?".
How Much Will Tagovailoa Get Paid?
Again, the injuries that Tagovailoa has suffered will affect how he is treated in the NFL until he proves he is not only back to 100% of his physical condition but also that he is not necessarily injury prone and is capable of staying healthy for a decent period of time.
Say Tagovailoa is a top-10 pick like the New York Giants' Daniel Jones was (6th selection overall), then he might have been able to expect similar rookie compensation, which, in Jones' case, was a 4-year deal worth $25.6 million, including a $16.7 million signing bonus and with over $25 million of that total money guaranteed.
Except given the injury reputation that Tagovailoa carries with him, expect his rookie contract to include mostly a lot of huge incentives that get paid only if he is able to stay healthy, something that could prove difficult for him to accomplish if he ends up playing for a team who needs him as a starter right away.

Bet on NFL MVP Odds With These NJ Sportsbooks

21+ | T&Cs apply
Great payment and customer support
Access to fantasy sports with one account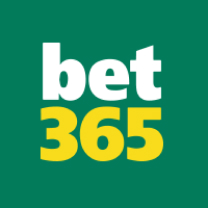 21+ | T&Cs, time limits & exclusions apply
Impressive range of bonuses
One of the worlds biggest sportsbooks

21+ | Terms and conditions apply
Fastest payout platform
Many withdrawal options
Promo code sports
More NFL Predictions & Odds
Rams vs Cardinals Week 3: Can QB Kyler Murray Continue to Evade Tacklers?
The NFC West is all tied up at 1-1 as two of their exciting teams go helmet to helmet as the Los Angeles Rams take on the Arizona Cardinals; predictions, odds, and picks …
NFL
23 September | 11:47 | Mike Lukas
Eagles vs Commanders Week 3: Can QB Jalen Hurts Sustain His Style of Offense?
Prepare yourself for a rough battle in the NFC East as the Philadelphia Eagles face the Washington Commanders; predictions, odds, and picks.
NFL
23 September | 08:58 | Mike Lukas
Bills vs Dolphins Week 3: Can the Bills' Secondary Cover the Cheetah?
Here's an NFL Week 3 battle between the top two AFC East teams as Josh Allen's Buffalo Bills face Tua Tagovailoa's Miami Dolphins; predictions, odds, and picks.
NFL
23 September | 02:00 | Mike Lukas
NFL vs MLR (Major League Rugby): Revenue, Salaries, Viewership and Attendance
Have a look at this comparison between the National Football League (NFL) and Major League Rugby (MLR) when it comes to their revenue, salaries, and viewership.
NFL
16 March | 12:40 | Mike Lukas
NFL vs AFL (Australian Football League): Revenue, Salaries, Viewership and Attendance
Enjoy this side-by-side comparison between the National Football League (NFL) and the Australian Football League (AFL) when it comes to their revenue, and viewership.
NFL
28 January | 05:00 | Mike Lukas
NFL vs NBA: Revenue, Salaries, Viewership, Attendance and Ratings
Come take a look at our detailed comparison of the National Football League and the National Basketball Association when it comes to their salaries, viewership, and more.
NFL
27 August | 13:35 | Mike Lukas