Wise Kracks Ep. 10 - Dick Vitale Makes His NCAA Predictions
Sit down, buckle up, do whatever you have to do because this week's episode of Wise Kracks is hands down the best one yet. Yes, there's a strategy discussion, weekly picks, and answers to sports betting questions from our viewers but the main attraction by far is our guest.
Dick Vitale Spills the Beans on His 2020/21 NCAA Predictions
Legendary sports broadcaster and head coach Dick Vitale joins Bill and Rosalie to talk NCAA basketball, the Tampa Bay Rays, the Buccaneers, his upcoming fundraising gala, and his new book out now.
Vitale is a living legend in the sports world and we were so thankful to have him on the show. Don't miss this interview, especially if you're wondering what's going to happen in college basketball this season. Vitale is 81 years old but he has the energy of a teenager. He's funny, charming and he didn't pull any punches giving us his take on sports during the pandemic.
Sports Betting 101 Strategy Session
In addition to that gem, Bill and Rosalie also do a strategy deep dive into money management in sports betting. Krack explains the concept of using betting unit versus dollar amounts and provides easy-to-follow guidelines for beginners to get the most out of their betting bankroll. Krack goes into detail on how much of your bankroll you should bet on each game, and how many games each day you should consider betting on average.
He also shares the story of how he got started in sports betting with a $1,000 bankroll over 25 years ago.
After the strategy talk, Krack gives us a special NBA futures pick that you can bet on at most major legal US sportsbooks right now. It's a good one but you'll have to watch the full episode for the details on that.
Twitter Q&A
Finally, Krack answers questions from the audience including a fascinating explanation of how professional sports bettors track their wins, losses, and expenses in order to file taxes properly.
Watch the full episode and make sure to send us your questions on Twitter @WSNsports, @BillKrackMan and @RosalieMichaels for a chance to have them answered on next week's show.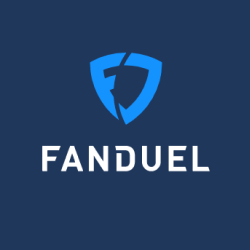 21+ | Terms and conditions apply
Free play options
Special contests for newbies

21+ | NJ only | T&C apply
Excellent live streaming options
Generous welcome bonus
Wide range of banking options
More Wise Kracks Betting Tips
Wise Kracks Ep. 4 - Buying Points & Key Numbers (w/ ESPN's David Bearman)
This week on Wise Kracks Bill Krackomberger and Rosalie Michaels go deep into explaining how to buy points on the spread using legal sports betting apps! …
PODCAST
2 July | 06:40 | Bill Krackomberger
Wise Kracks Ep. 3 - Westgate SuperBook's Jay Kornegay
This week the Wise Krackers are back and this time they're going deep into the concept of Line Shopping in sports betting.
PODCAST
25 June | 09:07 | Bill Krackomberger
Wise Kracks Ep.2: Golf Betting Tips + Strategies
The Krackman and Rosalie are back this week with special guest, legendary former Arnold Palmer caddie Cayce Kerr to talk about the PGA and betting tips! …
PODCAST
18 June | 07:46 | Bill Krackomberger
Line Shopping: Should You Bet with Only One Sportsbook?
29 January | 17:21 | admin
Best Sports Betting Strategies
1 January | 00:09 | admin
American Odds and the Concept of -110
2 October | 22:26 | admin
Bill Krackomberger
Billy "Krackman" Krackomberger has made his living as a professional sports gambler for nearly three decades. You have seen him on ESPN, Gaming Today, and SiriusXM. His connections in the sports gambling industry run all the way to the top. His bets move the lines and regularly have him banned from books for being too sharp. Email: [email protected]