OwnersBox Fantasy App and DFS Site Review
OwnersBox
Take advantage of the different contests available in a week-long format! The site is fun, engaging, and tactical. We recommend OwnersBox!
Pros
Week-long format fantasy games
Easy to enter contests
Great bonuses and promotions
Cons
Limited payment methods
Desktop version better than the app
Fantasy Sports has been enjoying an explosion of popularity over the last decade in the US. DraftKings and FanDuel remain the most dominant sites, but more and more competitors are cropping up with their own takes on fantasy sports – and OwnersBox fantasy sports is just the latest exciting addition.
We're all about DFS here at WSN.com, so any time a new site starts gaining traction we waste no time in sending in our experts to get a full lowdown. And OwnersBox.com has some interesting innovations.
OwnersBox aims to split the difference between old school, season-long fantasy sports, and modern Daily Fantasy Sports. Rather than taking place over a single day, the contests occur weekly, meaning you don't have to be in it for the long haul but it's also not as concentrated as DFS contests.
It's a fresh take on the fantasy format and a welcomed addition to the landscape in the US, where OwnersBox is already available in more than 35 states.
This page is your complete guide to OwnersBox.
We've got details on everything you need to know before deciding to sign up.
We cover how the contests work, claiming bonuses, banking methods, a full software review, customer support details, and much more.
There's a lot to learn and plenty to like.
Play Fantasy Sports at OwnersBox
OwnersBox at a Glance
Here are the headlines about OwnersBox:
The sports-tech company raised over $1.7million in investments in 2020 and finally launched towards the end of the year after delays related to the COVID 19 pandemic.
OwnersBox is already live in more than 35 US states, and to play you must be physically located in one of the legal states.
You must be at least 18 years of age to enter, or 19 years of age in Alabama and Nebraska, and 21 years of age in Massachusetts.
There are contests for NFL, NHL, NBA, and MLB.
OwnersBox is aiming to pioneer the concept of WFS (Weekly Fantasy Sports), as distinct from the DFS (Daily Fantasy Sports) games offered by the likes of DraftKings and FanDuel.
Drew Brees is an investor, and feature prominently in adverts for the site.
Where Is OwnersBox Legal?
OwnersBox has really pushed the boat out in a short space of time, and it's already live in the majority of states in the US. Below you find the list of legal and illegal states.
Remember that in order to enter a real money contest, you need to be geographically located in one of the legal states.
We also anticipate the availability to only grow, so if your home state isn't included just yet we would encourage you to keep an eye on it as that situation may change.
How Does OwnersBox Work?
OwnersBox is aiming to corner the market in what it's calling Weekly Fantasy Sports or WFS. The format aims to take the best parts of Daily Fantasy Sports (flexibility, convenience, short-term wins) with the slightly more strategic approach that comes with long-term season-long fantasy sports.
It's true that the format is largely new, but in our opinion, it still feels fairly similar to certain types of DFS contests on DraftKings and FanDuel, so there's no steep learning curve to worry about.
Currently, OwnersBox offers two types of contests, each of which are available for fantasy football, fantasy baseball, fantasy hockey, and fantasy basketball. They are Head 2 Heads and Tournaments, and there are some different options within each category too.
Head 2 Heads
Head 2 Head contests involve competing against one other player, over 7 days. You'll have to pick your roster and your lineup, and the player who scores more points over the course of a week wins the real cash prize.
There are also multi-week Head 2 Heads, which can run for 2,3, or 4 weeks. These types of contests involve multiple fantasy teams facing off against each other one-on-one in an elimination format, with the winning teams progressing each week.
2-week contests involve four teams and two elimination rounds.
3-week contests involve 8 teams over three elimination rounds.
4-week contests involve 16 teams over four elimination rounds.
All Head 2 Head contests begin with a live snake draft, which means that the order of who gets to pick is reversed each round. Each player can only be used once, so there is no overlap between the teams.
You can join public Head 2 Heads or challenge your friends to private contests.
There is also an auto-pick feature, which is useful for beginners and also kicks in automatically if you miss your chance to make your own pick.
The roster lineup and scoring system vary depending on which sport you're playing, but if you have any experience with DFS or other types of fantasy sports it will likely be fairly familiar to you.
For multiple-week contests, the winning teams receive a payout each week as well as progressing to the next round. You also have the opportunity to make some swaps each week during multi-week contests.
Tournaments
Tournaments have a wider scope than Head 2 Heads. You can enter these types of contests multiple times and the player pool is generally much larger. That also means the prize pools are higher, and more people end up getting paid.
You will have a salary cap (which varies depending on which sport you are playing) that you use to select the players in your roster. Unlike with the rosters in Head 2 Heads, there are no restrictions in terms of overlap between the different teams and there is no live draft.
You can tinker with your lineup and swap players out as much as you want before the deadline, at which point your lineup is locked.
OwnersBox also released a new NFL superflex salary cap game. Definitely check that out too.
Tournaments last just one week, making them true WFS contests.
The payouts depend on how many players enter each tournament. You can click on the "Prizes" section of the contest info card to see how the payouts are divided.
You can play both Tournaments and Head 2 Heads for the following buy-ins:
$1
$3
$5
$10
$25
$50
$100
$250
$500
$1,000
We like the wide range of betting options, which makes OwnersBox friendly to players of all types.
For now, OwnersBox only offers Tournaments and Head 2 Heads, but we wouldn't be surprised to see more types of contests added in the future.
Still, we're fans of both formats. They are fun and intuitive and are great for both first-time fantasy players and more experienced players.
OwnersBox Software and Mobile App
Our experts came back with largely very positive things to say about the software at OwnersBox. Navigating around the site is easy, as is exploring the different contests.
The bulk of the real estate on the page is taken up with a master list of all the upcoming contests. At the top is a filter system, which makes it simple to sort through the list.
All you need to do is check or uncheck the appropriate boxes to filter out what you don't want to see.
For example, you can filter for each of the four sports, Head 2 Heads or Tournaments, scheduled start time, buy-in, and more.
You can also sort the list by whatever you like – payouts, buy-in, number of players, and more.
It's a very well-designed tool, and makes it easy to explore everything that OwnersBox has to offer, without feeling overwhelmed.
However, in truth, the site is so much more than just a vehicle for joining contests. Our experts were very pleasantly surprised by how well the platform works simply as a sports news site.
There is a scrollable bar at the top of the screen that shows all the upcoming matchups from that week. You can toggle between each of the four major sports using the drop-down menu at the left.
On the right side of the screen is the News Feed.
This is a feature that we've seen crop up in certain online casinos and sportsbooks, but we've never seen it work as well as here. It's basically a rolling cycle of news updates – injuries, transfers, team news, and more.
It's customizable so that you can choose to only see news about certain sports or to only see scoring plays during matches and other topics.
Even if you don't want to enter a fantasy league, you may well still find yourself opening up OwnersBox just to check the fixtures or keep up to date with the latest news.
The influence of social media sites is clear at OwnersBox. You can add any friends you know who use the site and chat with them via the messenger box in the right-hand corner.
As well as adding people you know IRL, you're encouraged to follow people you have recently played against in contests. It makes playing at OwnersBox an even more sociable experience.
OwnersBox is also available in-app form, which you can download on both iOS and Android devices, from the Apple Store and Google Play and App Store (depending on your location).
The sports app does a good job of scaling down the site to a manageable mobile format, but overall we prefer the desktop version.
All in all, OwnersBox adds up to much more than just a way to play fantasy sports. We love the news and information elements of the site, and the social-media touches certainly have the potential to make it stand out from other fantasy sites.
Software and App Highlights
Modern, intelligent design that makes it easy to navigate around and enter contests
We love the news feed and the social chat feature
A good variety of entry fees and the rookie contests are good for beginners
Toggle light or dark color schemes with the touch of a button
Things to Improve
Overall the app is not quite as useful as the desktop site in our opinion, probably due to the sheer volume of information on the main site.
Live chat support is not 24/7
Bonuses and Deals at OwnersBox
Just like all fantasy sites worth their salt, OwnersBox has come through with some bonuses and promotions for new players.
From our research, it seems like just about all the bonuses at OwnersBox are short-term, in the sense that they get replaced by new ones pretty regularly. The good news is there seems to be plenty of them, both for brand new players and promotions that existing players can opt into.
The Refer a Friend program is the exception, which is a permanent on-running promo.
Below are the offers that were running when we conducted our OwnersBox review. They are subject to change, but they certainly give you a sense of what you expect.
Deposit Bonus up to $500
This is the standard welcome bonus, and it's a good one. It's a straightforward 100% deposit bonus that maxes out at $500, meaning whatever you decide to deposit first will be matched in full by OwnersBox.
The bonus comes in the form of OwnersBucks, which is a form of bonus money. You can use OwnersBucks to enter real money tournaments and it gets unlocked and converted into real money as you play.
The rate of turnover starts out 4%, meaning if you enter contests worth $100 you'll unlock $4.
This is always the welcome bonus at OwnersBox, but we have seen the upper limit change in the year or so since the site has been live.
$5 No Deposit Bonus
Again, this is a promotion that appears to sometimes be live but not always. Once you have signed up and verified your account, you'll be given $5 in OwnersBucks.
It's a nice little promo that gives you the chance to play without risking any of your own money.
Friend Referral
Another way to earn OwnersBuycks is via the referral system. All you need to do is get your friend to sign up using your unique promo code, and once they deposit their first $25 you'll receive 25 OwnersBucks.
That's not all. There is a tiered system in place so that you earn additional OwnersBucks if your friend then refers another person. It's a nice way to spread the love.
OwnersBox Options for Deposits and Withdrawals
Deposits and withdrawals are pretty simple at OwnersBox, although it's not exactly the longest list of methods we've ever come across. At the moment, you can either deposit via credit card or ACH bank transfer in the US. In Canada, it has to be credit card.
Withdrawals are automatically returned via the same method as your deposit, but you can also request a paper check withdrawal.
Now, chances are that's not going to be an issue for the vast majority of people. Bank card payments are still the most common way that people do business online and should be accessible for almost everyone.
Still, we always like to see as many payment methods as possible and it's somewhere OwnersBox could improve. The addition of an e-wallet service – like PayPal, Neteller, or Skrill – would be an obvious place to start.
E-wallets are widely used for online gambling and betting, and it makes sense to have them available for fantasy sports sites too.
Bitcoin is another option we'd love to see added or some other cryptocurrencies.
OwnersBox also makes it difficult to withdraw funds if you haven't actually won them. Instead of just withdrawing them as normal, you need to submit a refund request which is unnecessarily complicated in our opinion.
An overview of the options is in the table below:
| | | | | | | |
| --- | --- | --- | --- | --- | --- | --- |
| Method | Deposit | Withdrawal | Processing Time | Minimum Deposit | Max Deposit | Fees |
| Credit Card (Visa/Mastercard) | Yes | No (apart from refunds) | Instant for deposits, up to 5 days for refunds. | $10 | $1,000 | Not from Owners Box |
| ACH Transfers | Yes | Yes | Instant for deposits, up to 5 days for withdrawals. | $10 | $1,000 | Not from Owners Box |
| Paper Check | No | Yes | Variable | – | – | Not from Owners Box |
Signup and Registration
Signing up at OwersBox is very simple. Brand new sites looking to make a name for themselves in a rapidly expanding field need to do everything possible to let players sign up with minimal fuss, and that's exactly what they do.
It took our experts just a couple of minutes before they were up and running.
Here is how you do it:
Click the "Sign Up" button in the top left and corner of the screen.
Type in your email address and create a unique username and password.
You need to provide your date of birth, country, and home state. Remember that you need to be at least 18 years old in most states, and that to play you have to be physically located in one of the legal states.
There is a field to type in a "Referral Code" which unlocks a bonus for you and the person who provided you with the code if you have one. If you sign up via our links, we can help you out with a bonus code.
When you've filled in all the fields, click the "Play Now" button to confirm you accept the terms and conditions and finalize your account.
Before you can make a deposit to enter real-money contests, you'll need to verify your account. You can do this step after you have signed up. It involves sending some personal ID to confirm your identity and is a legal requirement OwnersBox has to comply with.
The info is only used to verify your identity and isn't shared with any third parties.
Security and Gaming Licence
Fantasy sports are becoming more widely accepted around the US and by all accounts, OwnersBox seems to have slotted into the ecosystem pretty seamlessly.
Every state has its own regulations regarding fantasy sports, and in every one of the 37 states that OwnersBox is currently active, it has received the necessary licenses and oversight.
For example, in Missouri, the site is regulated by the Missouri Gaming Commission, and so on.
The personal data saved at OwnersBox is all SSL-encrypted and only accessed by staff when strictly necessary.
Overall, we have no concerns about OwnersBox from a security point of view. The site has been running for over a year now with no major issues. Their high-profile partnership with Drew Brees is not exactly the mark of a fantasy sports platform that expects to disappear with its customers' money. We're happy.
Customer Support
There is plenty going on at OwnersBox, which makes having good customer support extremely important. If you're not familiar with fantasy sports there is a lot to learn, and even if you are, the contest formats are going to be new to you – so it will take at least a little getting used to.
OwnersBox has a pretty comprehensive Help section, where you can browse through a series of FAQs and articles on a wide range of topics. There's also a search bar, which is useful.
In terms of learning about the contests, there are also some well-produced videos that break down exactly how they work. There is even an OwnersBox podcast!
If you need more specific support, there is a live chat feature which we found very helpful during our review. You can also email OwnersBox if you have longer queries.
Overall, we're very satisfied with the customer support available.
Best Daily Fantasy Sites
Things OwnersBox Is Doing Right
We were excited to get our teeth into the latest big addition to fantasy sports in the US, and we haven't come away disappointed.
After DraftKings and FanDuel dominating the industry for so long, we're here for some disruptive new influences (as much as we love those two DFS sites).
Here are our highlights:
Owners Box is aiming to exploit a gap in the market by focusing on Weekly Fantasy Sports games, and overall it works very well. We like the week-long format and appreciate having the contests that little bit more spread out, with arguably room for a considered approach. At the same time, it's not a million miles away from existing DFS games either, so the contests are easy to get the hang of.
The website is great. Browsing and entering the different contests is nice and easy, but we're big fans of the influence of sports news sites on the platform. We love having the fixtures visible at the top of the screen, and the news feed is great. It's truly useful for keeping you updated on everything that's going on in the world of sport, and it's customizable so you can narrow the focus to your own interests. We would happily use Owners Box just to check the latest news, even if we didn't feel like entering a contest.
We like the influence of social media on the platform. If you have a bunch of buddies all playing, we can see how it could be really fun.
The bonuses and promotions are good. OwnersBox seem to be constantly coming up with new promos, both for new and existing players. The refer a friend program is good too.
Things OwnersBox Could Work On
No site is perfect, and our experts are not always the easiest people in the world to please. We asked them to come up with some areas that OwnersBox could improve:
We would like to see more banking methods available. At the moment you can only deposit via credit card or ACH transfer, which are good options but certainly not exhaustive. E-wallets, cryptocurrency, even gift cards would all be welcome just to be even more inclusive.
We're not in love with the withdrawal process – specifically the fact that you are discouraged from withdrawing money that you yourself have already deposited. We'd like to see that rule removed. As far as we're concerned, it's your money and you should have access to it if you want it.
At the moment OwnersBox only offers contests with four sports, which is fine for us but fewer than other fantasy sports sites.
This isn't a complaint exactly because our experts liked the OwnersBox app, but we prefer the desktop site. The full experience is better on the bigger screen. The app is great for checking your scores while on the go, but we recommend using the desktop if possible.
Comparison table:
DFS
OwnersBox
FanDuel US
DraftKings
Rating

⭐ 10/10

⭐ 10/10

⭐ 10/10
Bonus
$500 Deposit Match
Bonus
$150 Instant Bonus
Bonus
$1000 Deposit Bonus
Top
Features
✔ Week-long format
fantasy games
✔ Easy to enter
contests
✔ Great bonuses
and promotions
✔ Free play options

✔ Special contests
for newbies

✔ Lots of betting
options✔ Daily odds boost✔ Great live betting
section
States
License In
Currently licensed
in 35 states.
Currently licensed
in 14 states.
Currently licensed
in 14 states.
Payment
Methods
Visa
Mastercard
ACH Transfers
Visa
Mastercard
Discover
PayPal
Google Pay
Apple Pay
FanDuel
prepaid card
E-check
Bank Transfer
PayNearMe
Cheque
Mastercard
Visa
Discover
DraftKings-
gift card
PayPal
Play+
VIP Preferred
e-check
Cash
Wire transfer
Support
24/7
Live Chat
Email
Live Chat
Email
Phone
Live Chat
Email
Call Back feature
The Final Word on OwnersBox
All in all, we like OwnersBox a lot. There are a couple of things to work on – most notably in the banking side of things – but it's still a very impressive site that is only a year old.
We like the different contests and the week-long format. It's fun, engaging, and tactical. We are huge fans of the news elements incorporated into the site's design, and the ability to add friends and chat to them right on the site is next level. In fact, we think the hybrid fantasy/social media idea could really take off.
We're happy to recommend checking out Owners Box for yourself. If you sign up with our links, we hook you up with the latest welcome bonus.
Is OwnersBox legal to play?
Yes, depending on your state. OwnersBox is currently live in 37 US states, with more expected to follow. The full list is above.
Can you play on mobile with OwnersBox?
Yes. OwnersBox has an app you can download on both Android and Apple devices, as well as others.
Is OwnersBox sports betting?
No. OwnersBox is a variety of fantasy sports where you can enter paid contests to win real money. It's distinct from sports betting, and more widely available in the US.
Does OwnersBox offer a bonus for new players?
Yes. There is a 100% deposit match bonus up for grabs for new players.
How does OwnersBox work?
OwnersBox offers fantasy sports contests that run over the course of a week, which is longer than DFS contests but significantly shorter than old-school fantasy sports, which lasts a whole season. There are different formats for the contests, but the overall idea is to select your roster to play against other players, and whoever earns more fantasy points over the course of the week wins.


Popular Sportsbook Reviews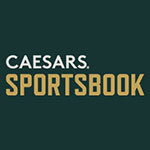 21+ | Terms and conditions apply
Huge variety of bets and sports
Easyregistration
Promo code wsnfull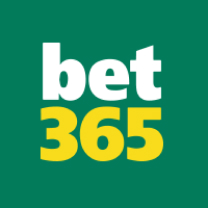 21+ | NJ Only | T&Cs, time limits & exclusions apply
Impressive range of bonuses
Best betting markets in nj
One of the worlds biggest sportsbooks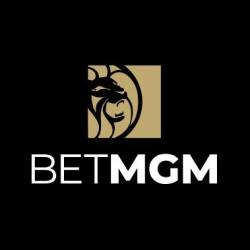 21+ | Terms and conditions apply
Boosted parlays with enhanced odds
Impressive range of bets
10 free bet every week