Hawaii is one of two states (Utah being the other) that strictly prohibits gambling, including daily fantasy sports, racetracks and all types of sports betting. Additionally, the state doesn't allow tribal casinos, charitable gaming, or any kind of casino gambling. Hawaii doesn't even have a state lottery.
While recent federal legislation has opened the door for Hawaii to legalize sports betting in the state, the current outlook isn't great.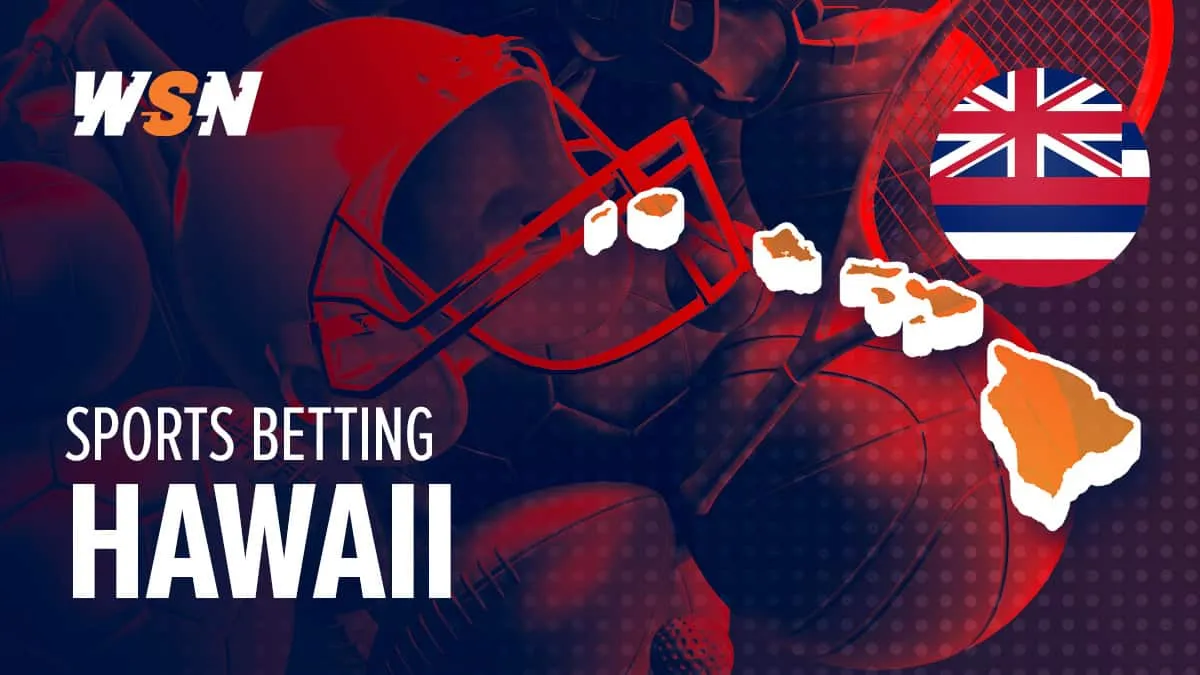 The History of Online Sports Betting in Hawaii
Since the state's inception in 1959, gambling has been illegal in Hawaii. Occasionally some momentum gets drummed up about opening a casino or legalizing online gambling, but no bill ever makes it far enough to be strongly considered.
In earlier times, when the Hawaii islands were first discovered in the late 18th century, gambling was popular amongst the residents and played yearly at a festival called Makahiki. However, just a few decades later, American missionaries arrived and decided to ban gambling in all forms for moral reasons. Since then the state has maintained its prohibitive stance on in-state gambling law and feels any changes to it might negatively impact their booming tourist industry.
In 2010 and 2011 Hawaii considered, but ultimately denied two casino-related changes. First, they discussed opening a land-based casino in Waikiki. Then they debated legalizing poker by virtue of defining it a game of skill rather than chance and therefore not gambling.
Just this year, in May of 2018, Hawaii and every other state in the US was given a huge opportunity to legalize sports gambling.
The US Supreme Court found in favor of New Jersey in their lawsuit to overturn the Professional and Amateur Sports Protection Act. PASPA had been in place since 1992 and banned sports gambling in all states with the main exception of Nevada.
When SCOTUS repealed PASPA, each state was given the authority to decide their own rules for governing sports betting within their jurisdiction. Many states have already moved towards legalization with a handful already accepting legal bets.
For Hawaii, however, it may take some time to see any changes. One motivating factor may come in the form of other states earning large amounts of tax revenue after legalizing it.
Which Online Sports Betting Sites Are Legal in Hawaii?
Hawaiian gamblers do not have access to any legal sports betting sites or sportsbook apps. Their only option is to wager through offshore betting sites that accept players from the United States.
While betting with these sites isn't technically illegal, it is risky. Offshore casinos and sportsbooks aren't regulated by the US which can be a big problem if you run into any issues. Like we said before, even though legal gambling in Hawaii is a long way off, waiting is still preferable to putting your money and personal information at risk.
So, if you want to bet on NFL football, for example, Hawaii's definitely not the place to be.
What Sports Can You Bet on Online in Hawaii?
As of now, there are no sports you can bet on legally online within the state of Hawaii.
However, if sports betting does become legalized in the future in the state of Hawaii, it would presumably be offered just like it is in every other state, with players having the option to bet on dozens of amateur and professional sports.
Should we ever see Hawaii reverse their political viewpoints on gambling it is likely that the main draw for sports betting would come from their passionate collegiate sports following and fan base.
Is There No Deposit Sports Betting in Hawaii?
Given that online sports betting is still technically illegal within the state, the issue of no deposit betting is currently moot. However, in the event that online sports betting becomes legal, Hawaiians can expect a similar approach to what other states are currently offering.
No deposit bonuses are a way to make bets without risking a cent but they usually come with conditions. Sometimes you have to bet the money a certain number of times before you can withdraw it. Other times you're limited to what kinds of bets you can make and finally, it's standard to only be able to withdraw your profits, not the original free bet.
What Is the Future of Online Sports Betting in Hawaii?
Gamblers in Hawaii shouldn't expect any immediate changes to the laws that have been in place since the state formed all the way back in 1959. That being said, even with the state's current attitude towards gambling, and with no current pressure for anything to change right now, history has shown that there is interest in gambling on the islands.
As more and more states begin to enter the world of legalized sports gambling, we might see the more conservative states like Hawaii change their tune.
If anything does change in Hawaii it will most likely occur after several others take the plunge and test the waters both economically and politically. They will likely follow Utah's lead to see if they decide to consider the change.
To stay up to date on sports betting laws in Hawaii, make sure to check back on this page for the latest developments.
What This Means For You
At least in the short term, it doesn't look good for sports betting or any other kind of gambling to become legal in Hawaii. With so much focus on tourism, no professional sports team and a relatively small population, the potential profits from legalized sports betting aren't as attractive as other, bigger states.
For gamblers of Hawaii, life just goes on. In spite of an opportunity to now legalize gambling and begin collecting state tax revenue, Hawaii has shown no inkling to stray from its course, at least not yet. Getting a professional sports team may be the only way serious momentum could be created to bring this issue to a vote, but that still remains unlikely.
We'll continue to monitor the situation and update this page with any big developments, whether they help or hurt Hawaii's chances of getting legal sports gambling.