Sports betting is not legal in Idaho, regardless of whether you want to do it online or at a land-based casino.
While many US states are either introducing or at least considering legalized sports gambling in light of the landmark Supreme Court decision, it's clear that Idaho won't be counted among them.
In May of 2018, the US Supreme Court Ruling repealed a decades-old federal ban on sports betting called the Professional and Amateur Sports Protection Act (PASPA). Striking down PASPAhas given lawmakers in every state the authority to make their own laws on the matter and potentially cash in on what is already a multi-billion dollar industry.
Unfortunately for sports fans in Idaho, the future of a legal market in the Gem State looks bleak.
On this page, we'll look more closely at the current legal situation around betting on sports in Idaho as well as the major developments that have happened since the SCOTUS decision. We'll explore the state's sports culture, whether you can bet on fantasy sports and finally we'll give you our prediction about what to expect in the years to come.
For more information on other states, check out our comprehensive section on US legal sports betting.
The History of Online Sports Betting in Idaho
Understanding why Idaho is unlikely to jump on the sports betting bandwagon like so many other states have done has to start with the state's history when it comes to all forms of gambling.
Idaho's state laws define illegal gambling as, "risking any money, credit, deposit or other thing of value for gain contingent in whole or in part upon lot, chance, the operation of a gambling device or the happening or outcome of an event, including a sporting event, the operation of casino gambling including, but not limited to, blackjack, craps, roulette, poker, baccarat or keno."
While that definition doesn't seem to leave much of a grey area, there are legal ways to gamble in Idaho already.
Idaho sanctioned pari-mutuel betting on horse racing in the 1960s and is now home to seven tribal casinos although those establishments are restricted from offering casino table games and just have slots and video gambling machines instead. Idaho has also had state lottery in place since the 1980s.
Separate from its pari-mutuel horse racing wagers, Idaho has never allowed sports betting — both on land and online, in its entire history.
The Current Online Sports Betting Situation in Idaho
Sports betting remains illegal in the state of Idaho. One exception is offshore sportsbooks and casinos. While not technically illegal for Americans to play on, using offshore gambling sites definitely comes with risks since they are not licensed or regulated by US laws.
Even though dozens of other US states have introduced legislation or are openly considering legislation, Idaho lawmakers are opting for more of the status quo.
Brian Kane, the Assistant Chief Deputy Attorney General in Idaho, said, "To me, it's so uphill that I haven't even heard a whisper of a proponent," when asked about sports betting legalization.
In the most recent election, there was a proposition that would have allowed enhanced betting on horses but it lost by a small margin. Had this passed it could have provided some momentum towards legalizing other forms of gambling including sports.
There's some fear that legalized online sports betting may lead to fixed matches and corruption, however, lawmakers concede that despite some of their concerns, public opinion has the potential to create momentum around legalizing sports betting.
It's worth noting that neighboring states like Montana, California, and Oregon all had sports betting laws grandfathered in via PASPA which has streamlined those states' efforts to move to a fully legal market.
With this being the case it's certainly going to be interesting to see how the collective views and opinions of Idahoans might change in the coming years and decades if their neighbors begin to enjoy lucrative economic (and other) boosts from a more progressive stance on legalized sports gambling.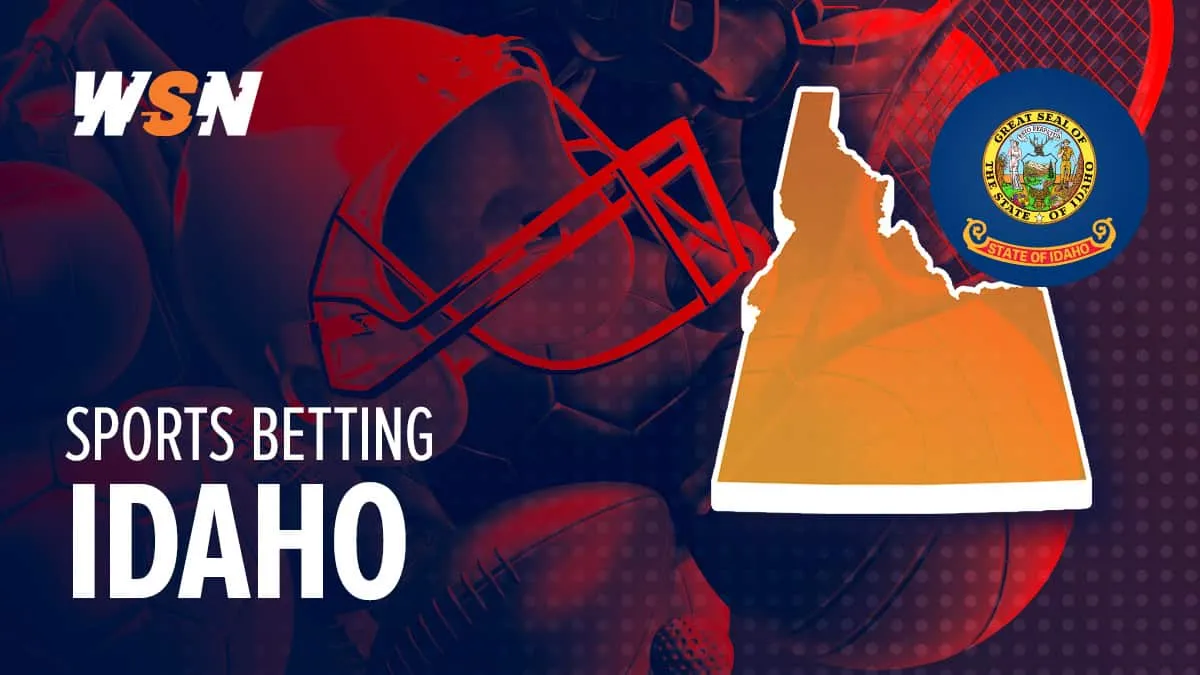 Which Online Sports Betting Sites are Legal in Idaho?
There are no legal sports betting sites based in Idaho since it is still against the law for anyone or any business to offer such services.
However, players living within Idaho are able to access offshore betting sites.
Our advice is to avoid sites that aren't based in the US. The biggest problem is that there's no real oversight and very few options should you have a dispute about a transaction or your account.
What Sports Can You Bet on Online in Idaho?
Since Idaho hasn't legalized gambling in the state, there are no sports that can be bet on legally.
If it does become legal one day the biggest draw for Idaho sports gamblers would be the Boise State Broncos football team, who play throughout the fall.
Idaho currently has no major pro sports teams. Part of the reason Idaho remains resistant to changing its stance on sports gambling legalization is the concern it may impact relations with the NCAA.
If legalization does happen we expect a lot of action to be focused on local collegiate teams and nearby pro franchises in Washington and Oregon.
In the meantime, take a look at the best real money sports betting apps and online sportsbooks available in legal states.
Is Betting on Daily Fantasy Sports Legal in Idaho?
Unfortunately, the answer to this question is also no. Betting on DFS in Idaho is illegal.
Idaho is one of the few states in the entire country that have created specific legislation banning daily fantasy sports wagering. Idaho Attorney General Lawrence Wasden reportedly negotiated with DFS giants FanDuel and DraftKings for three months before reaching an agreement whereby the sites stopped offering DFS action in Idaho.
"The concern I have is that the paid daily sports offerings provided by these companies constitute gambling under Idaho law," said Wasden. That was in 2016 and nothing has changed since.
Is There No Deposit Sports Betting in Idaho?
Given that online sports betting is still illegal, the issue of no deposit betting is currently moot. However, in the event that online sports betting becomes legal, gamblers in Idaho can expect a similar approach to what other states are currently offering.
That will include a variety of deals and promotions, including no-deposit bonuses. This is a special kind of deal where you can make real money bets without having to deposit a cent.
What is the Future of Online Sports Betting in Idaho?
Gambling laws hadn't changed much in Idaho prior to the US Supreme Court Ruling and unfortunately, it doesn't look like they will change much after either.
We haven't heard anything positive from the state government on the matter and with a relatively low population, no pro sports teams and a historically anti-gambling stance, the future is anything but bright for legalized gambling.
In the medium – to long term, the forecast is more optimistic. As sports gambling becomes normalized across the country and more studies can be done on the risks and rewards, implementing it will become more appealing to reluctant states like Idaho.
It's hard for politicians to ignore a significant source of revenue for their state forever and the financial benefits will definitely be the biggest motivator for change.
With many states already offering legal bets, Idaho can sit safely back and watch the situation as it develops.
An Idaho State Representative was recently quoted saying about the future of sports gambling, "I think we need to be pretty cautious before we change policy in Idaho, but I'm anticipating and look forward to the debate to see what Idahoans think."
For a state that has been so averse to gaming change, this is a welcome sign that Idaho's lawmakers may one day be open to proposing new legislation.
Live in Idaho? Want Legal Sports Betting?
If you live in Idaho, the best way to push lawmakers towards a decision is to make your voice heard. Second, to the potential tax revenue, public desire is the biggest factor that could get the ball rolling in the right direction.
With so many other states getting in on the action we hope to see Idaho lawmakers take notice and start to consider doing the same. In realistic terms, we don't see that happening for at least a few years.
For now, it's a wait-and-see game. We will update this page with any significant developments that either help or hurt Idaho's chances for legalization.