The Current Online Sports Betting Situation in Washington
Experts in Washington predict that although sports betting may not become legal right away, it's something that should and will happen eventually.
State Senator Michael Baumgartner had some choice words about the future of sports betting in his state in June of 2018. "I don't think it'll happen in the near future, it's something that I think should happen," he said.
Tribal casino groups control the casino industry in Washington and anything that happens with sports betting will probably need their support. The most common approach for other states has been to introduce live sportsbooks within the existing casinos and then follow it up with online betting options.
We expect this to be the case in Washington as well and it's most likely that the tribal casino owners will play a big part in operating those sportsbooks too.
To understand the changes coming to sports betting laws in Washington, it's helpful to understand the history of the laws in the US as a whole.
For several decades America has held a rigid anti-sports gambling stance that covered nearly the entire country. Introduced in 1992, a federal law called the Professional and Amateur Sports Protection Act (PASPA) prohibited legal sports gambling in all states save Nevada.
That federal law was repealed in a landmark decision by the US Supreme Court in May of 2018. The decision has given each state the authority to decide its own sports betting laws.
In the months since the repeal 20 states have made moves towards legalization, from the first legislative steps in some cases to full-on legalized sports gambling in others. Washington state, which has historically been stringently opposed to all forms of gambling, hasn't taken any action yet.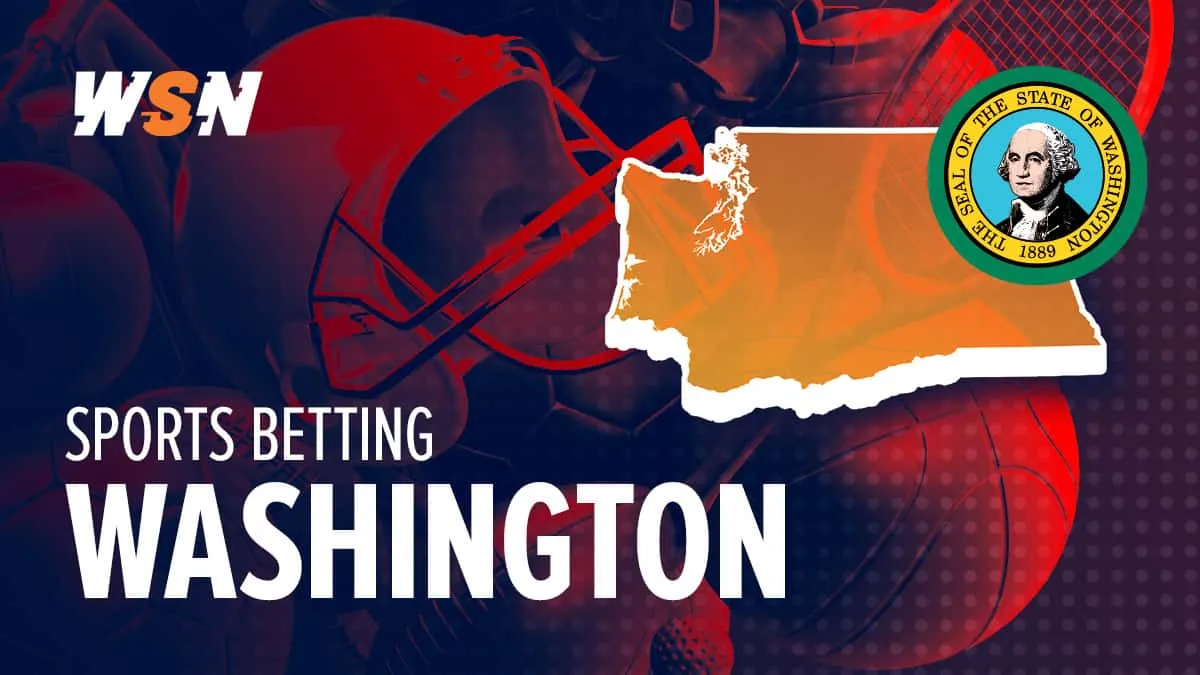 The History of Online Sports Betting in Washington
The gambling story in Washington is an interesting one because while they do have strict rules opposing online gambling and sports gambling, the state does operate a massive state lottery as well as play host to 29 land-based casinos based on tribal lands.
It is the influence of these tribal gaming commissions that many believe will play a pivotal role and in potential future shift in state gambling law.
On top of that, in 1973 the Washington State Gambling Commission approved a unique form of sports pool gambling on 100-square boards offered in certain pubs and bars. Essentially these work by creating 10-by-10 grids where customers of the establishment pay money for a square on the board with a chance to win depending on the result of the match.
These 100-square boards are a rare exception to the anti-gambling laws in the state and were subsequently grandfathered into the PASPA rulings of 1992.
Also unique to Washington, compared to all other states with tribal casinos, is that none of the revenues earned from the tribal casinos are shared with the state. Add to that the fact that a few years ago residents voted against the expansion of casino sites off reservations and it paints a confusing picture.
Back in 2006 the state specifically criminalized online gambling which applied to all operators and users. This meant, in the case of Washington's residents, that operating any form of online betting business, including sports, was completely forbidden.
Which Online Sports Betting Sites are Legal in Washington?
Since sports gambling is not legal in Washington at this time, there are no state-endorsed online betting sites or even land-based sportsbooks that residents can use.
There is a gray area when it comes to offshore casinos and sportsbooks that accept US players living in Washington. While it's not technically illegal for players to use these sites, doing so is definitely risky.
Since the sites don't have to abide by US laws, and they're located in far-away countries that usually have very loose laws, you're pretty much out of luck if something goes wrong.
It might be a withdrawal that never comes through, or in the worst case scenario, the entire site could go out of business. It's happened many times before and customers can't turn to US authorities to try to recoup their money.
Our advice is to wait for safe and legal options to come to your area. With the recent developments in the legal landscape, chances are better than ever that you'll be able to make legal sports bets in Washington State soon.
What Sports Can You Bet on Online in Washington?
Right now, unfortunately, within the state, laying a bet down on the Seahawks or Sounders can't be done. There simply are no legal places to place bets either online or at a casino.
When legal betting comes to the state, residents will be able to bet on their own pro and amateur teams, as well as those around the country and the world.
Just like other states that have introduced sports betting, there will be tons of options including everything from betting on NFL football to wagering on the NBA, MLB, NHL, soccer, NASCAR and much more.
Is Betting on Fantasy Sports Legal in Washington?
Daily Fantasy Sports (DFS) is another sector of sports gambling that is currently off-limits in Washington state. A lot of debate is heating up as reports have shown huge numbers of residents participating in DFS whether illicitly or via loopholes – such as playing from other states.
Lawmakers and politicians are using these findings for both sides of the argument that gambling should be legalized and taxed in the state moving forward.
Also adding to that side of the argument is the fact that DFS is legal in the vast majority of US states because it's been deemed a game of skill, and not of chance like most gambling activities.
We predict that DFS could be one of the first ways legal sports betting finds its way into Washington State.
Is There No Deposit Sports Betting in Washington?
Since there is no legal sports betting offered in the state, there is no place to play legally and no promotional offers to speak of.
If and when it is available, gamblers in Washington can expect the same kinds of bonuses and promotions we're seeing in other legal markets. That will likely include different versions of no-deposit bonuses.
Most of the time you have to deposit money into your account in order to make real money sports wagers. One big exception to that is the no-deposit bonus. This special offer gives you free bets or free money to play with absolutely free.
There are usually some standard conditions that apply to these kinds of deals and it's always good to make sure you fully understand them all. A really common one is that you can only cash out the profits you make on the bets, not the original free bet itself. Also, promotions like these sometimes comes with what are called "playthrough requirements". This means you have to wager the money a certain number of times before you can withdraw it.
Make sure to read the fine print on any bonus offer before accepting it to make sure there are no surprises down the road.
What Is the Future of Online Sports Betting in Washington?
With its conservative stance on gambling in general, it's certain that Washington will be slower than some to make the move to legalizing sports gambling. Chances are, like many other parts of the country where sports gambling remains seen as a negative, Washington will watch from a distance and see how other states fare first.
If things look good, the state can then put the future of sports betting to a vote to see what government and residents want to happen.
There are reasons that many in the state are optimistic. Michael Baumgartner, the State Senator we mentioned earlier, is one of them and he thinks it's counter-intuitive for Washington to oppose legal sports betting.
"It's especially strange because the biggest proponent of gambling in this state is the state itself, with the lottery," said Baumgartner.
Baumgartner also thinks the potential tax revenue is what will push legalization forward. "Eventually somebody is going to want that money, and I think they'll probably work a deal where they cut the tribes into the agreement," he said.
Will Online Sports Betting Ever Be Legal in Washington?
Without a crystal ball it's impossible to know.
In the short term it definitely looks most likely that things will stay the same. In the medium to long term there are plenty of reasons to be optimistic.
We do know that some politicians and members of local government have been fighting to move things forward more quickly in light of the new opportunities following the PASPA repeal so things are happening.
Chances are, for now, Washingtonians are going to have to see how other states who are legalizing sports gambling do with their decision. If things go well it might incentivize other more resistant states to change their tune.
Make sure to check this page regularly for updates on important developments that may help or hurt Washington's chances.
What This Means for Washingtonians
The sports gambling situation in the Evergreen state remains a wait-and-see game at the moment.
We advise people in the state to monitor the situation and support any initiatives that promote legalization. We also advise against using offshore betting options in the meantime because the risk is too high.
In the meantime, study up with our free sports betting guides, and read our our state by state guides to see where in the US it's legal to bet on sports.