Supreme Court Decision and Utah Sports Betting
In case you are not well-versed in the sports betting world, the Supreme Court made a decision on May 14, 2018 that completely changed the sports betting landscape in America.
The Supreme Court in the states finally struck down a 1992 law called the Professional and Amateur Sports Protection Act (PASPA) which previously banned sports gambling to "protect the integrity of the game."
After the federal ban on sports betting was repealed, states such as Delaware and New Jersey legalized sports betting in a matter of weeks while many more have announced sports betting bills that will make sports betting legal soon.
Utah, however, is light years behind. Thanks to conservative religious values and a long track record of opposing gambling in all forms, it doesn't look good for Utah sports fans hoping to put some legal action down on their favorite games.
The Current Online Sports Betting Situation in Utah
In Utah, the current situation for sports betting in the state is basically non-existent, at least in terms of the legal options.
This reflects the state's zero-tolerance attitude towards all forms of gambling. In fact, Utah is one of only two US states (Hawaii being the other) with absolutely no legal gambling. That means no casinos, poker, lotteries, charitable gaming, betting on horses or even bingo.
Utah Governor Gary Herbert made the situation crystal clear following the Supreme Court decision when his spokesperson said:
"Governor Herbert appreciates the Supreme Court's reaffirmation of states' rights to regulate gambling within their borders, a right Utah will exercise by continuing to prohibit gambling within our state."
While residents of the state don't have access to legal sports betting websites, visiting offshore websites is basically unregulated. That being said, gambling on these websites can be risky since there is no real legal way of getting your money back if the offshore website fails to pay you back.
Utah Senator Orrin Hatch was one of the four original sponsors of the PASPA law that took away state's rights to make their legislation on gambling and he's already drafting new legislation for Utah to combat sports betting.
"We cannot allow this practice to proliferate amid uneven enforcement and a patchwork race to the regulatory bottom," Hatch told the Deseret Times. "At stake here is the very integrity of sports."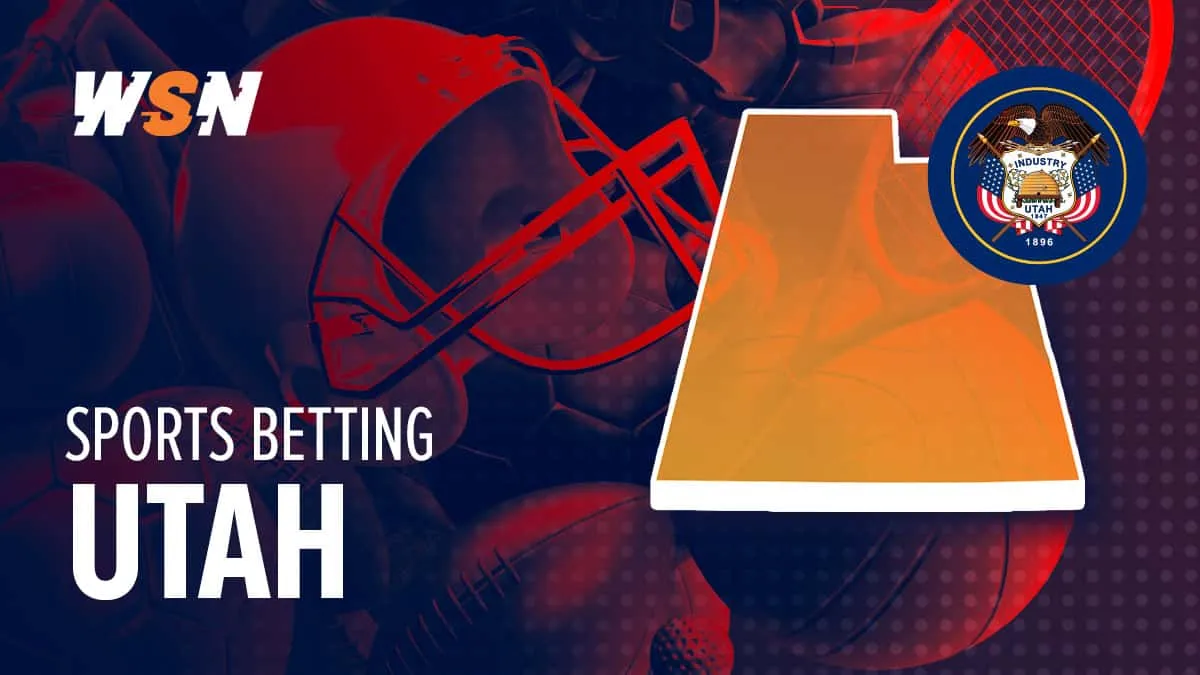 What Utah Laws Say About Sport Betting
Section 76-10-1102 of the Criminal Code in Utah outlaws gambling of all kind, including online betting.
Here are the laws directly from the state rulebook.
(1) A person is guilty of gambling if the person:

(a) participates in gambling, including any Internet or online gambling;

(b) knowingly permits any gambling to be played, conducted, or dealt upon or in any real or personal property owned, rented, or under the control of the actor, whether in whole or in part; or

(c) knowingly allows the use of any video gaming device that is:

(i) in any business establishment or public place; and

(ii) accessible for use by any person within the establishment or public place.
Anyone who commits these crimes can be charged with a Class B Misdemeanour, which equates to six months in jail or a fine of up to $1,000. If someone breaks these rules more than once, they can be charged a Class A Misdemeanour of six months in jail or a fine of up to $2,500.
You could also get slapped with a Class A misdemeanor in Utah for starting your own gambling website or online sports betting website. Our advice: just don't break the law.
The History of Betting in Utah
Ever since the inception of Utah, gambling has been outlawed, aside from the odd office pool and one small stretch during the 1920s.
In this section, we'll cover the most important plot points from Utah's (anti)-gambling history.
1851 – Hello Utah, Goodbye Gambling
Before Utah was even Utah, gambling had already been outlawed. The region was previously called the State of Deseret and in 1851, the first anti-gambling law was passed. Later that year, "This Ordinance to Suppress Gaming" was written into Utah's first state constitution.
1875 – Gambling Ban Enhanced
Just in case the anti-gambling laws and constitution weren't clear enough, Utah took it a step further in 1875 and declared that all forms of gambling to be illegal.
Utah was one of the only states to take these kinds of drastic measures at the time, and the law lasted for 98 years untouched. It was finally revamped in 1973, although gambling legalization still didn't see the light of day.
1925 – Pari-Mutuel Betting is Legalized, Briefly
One form of gambling did see the light of day, albeit briefly, between 1925 and 1927. Utah implemented pari-mutuel betting on horse racing, making it the only form of betting to ever be legalized in the state.
2012 – Anti-Gambling Laws Strengthened in 2012
With the rise of the internet, online gambling and online sports betting, Utah had to act to make their anti-gambling laws current. Some of the wording in the laws was changed to include bans on online gambling. Here are two amendments that were written into Section 76-10-1102 of the Criminal Code in Utah
(4) If any federal law is enacted that authorizes Internet gambling in the states and that federal law provides that individual states may opt out of Internet gambling, this state shall opt out of Internet gambling in the manner provided by federal law and within the time frame provided by that law.

(5) Whether or not any federal law is enacted that authorizes Internet gambling in the states, this section acts as this state's prohibition of any gambling, including Internet gambling, in this state.
Which Online Sports Betting Sites are Legal in Utah?
Currently, there are no online sports betting sites that are legal in Utah, and that's unlikely to change anytime soon.
Residents still partake on offshore websites, but this is a dangerous game to play for residents in Utah. What would be safer for Utahns is to travel down to Nevada to get their sports betting fix in. That's already something that's happened for years with the two states sharing a border.
If Utah was to undergo a drastic transformation and implement sports betting, here are three of the websites who look to be making a mark by then.
Three Online Sports Betting Websites to Watch, Just in Case
Sports Interaction – The Canadian-based company is eyeing bigger and better things for the future. Namely, moving back into the US market. Sports Interaction has been in operations for more than 20 years, making it the longest-running sports betting operation in Canada. However, the company actually started in the US. Sports Interaction is already operating in New Jersey so it's a good bet for other US states too.
Caesars – After being a betting staple in Las Vegas for years, Caesars is a brand to watch as legal sports betting moves across the United States. The Nevada-based sportsbook made its way to New Jersey, which means it might pop up in other states in the future. Caesars offers many of the same betting options that you might see on most platforms. One of the reasons why this sportsbook is so enjoyable is because it revamped its online platform to offer an enhanced sports betting experience
SugarHouse Sportsbook – SugarHouse was originally a Philadelphia-based casino but it recently expanded its operations by introducing online sports betting options for residents in New Jersey.
People in Utah might be far away from sports betting, but SugarHouse Sportsbook is still a website to keep your eye on thanks to their rapid expansion.
What Sports Can You Bet on Online in Utah?
You can currently bet on no sports in Utah, but there would surely be a market for it among residents in the state.
Utah is a prolific sports state, boasting professional sports franchises in the NBA and MLS, which would surely draw attention should sports betting ever be legalized.
Here are some of the professional and college teams in Utah that are popular and would draw attention to the betting scene
College football reigns supreme, with the University of Utah and Brigham Young University both fielding popular squads.
A poll from Dan Jones and Associates stated that the most popular NFL team in Utah is the Denver Broncos, with the San Francisco 49ers finishing a distant second.
The Utah Jazz of the NBA is the only professional sports team in the state among the big four sports leagues in North America. Real Salt Lake is also a team in the MLS.
How to Bet on Sports Legally in Utah
Legal sports betting probably isn't going to be available in Utah anytime soon but if residents of the Beehive State ever choose to travel to other states to bet online, or if legal options miraculously do arrive in Utah, these are the steps to follow to start betting.
Browse through the legal, American-based sports betting websites listed on WSN.com and find the site that fits your needs. This could be based on the software or which site has the best deals for first-timers. Don't be shy about visiting multiple websites before making up your mind.
Choose an accepted banking method and make your first deposit. The most common form is credit card, but other options such as wire transfers, interac payments or even bitcoin can be available too.
Familiarize yourself with the sports you are most knowledgeable about, and figure out which bets you like best (game, prop, parlay, etc.).
Place your first bet.
Is Betting on Fantasy Sports Legal in Utah?
Just like all forms of real money gambling, betting on daily fantasy sports in Utah is not legal.
Although there's a small caveat. You can practice on fantasy sports on websites like Yahoo, as long as you're playing the free games.
It's not quite the same, but it's good practice.
What Is the Future of Online Sports Betting in Utah?
To be completely honest, the future of legal online sports betting in Utah is bleak.
That means sports and gambling fans in the Beehive state will continue to make do with underground and illegal betting options.
This excerpt from the Deseret News sheds some light on how it works in Utah:
Cards, bingo, dice, raffles, sports, March Madness and World Series office pools are all available for those looking for some action.

And, of course, there is the Internet where gambling has never been easier or more accepted. Virtual casinos offer poker, blackjack, craps, slots and roulette to anyone with a computer or cellphone. People can gamble sitting at home in their pajamas or riding the train to work.

"It's a changing kind of environment because with electronics and everything, it's getting sophisticated in a different way," said Salt Lake County District Attorney Sim Gill.
Utah Not Even Close to Legal Sports Betting
It's always hard to predict the future, especially in the long-term, and Senator Todd Weiler even said as much to The Salt Lake City Tribune.
"Utah has a long history of deciding that they don't want gambling," said Weiler. "I can't say what will happen 20 years from now, but I don't see that changing soon."
So, you're saying there's a chance?
While it's definitely going to be a long time before sports betting makes its way to Utah, it's clear that times are changing across America. States such as New Jersey that have already legalized online sports betting are starting to see the profits. It won't be long until may other states follow. And yes, that could even include Utah.
Check back on this page for major developments as they happen and check out our other US state legal sports betting guides for more info on other parts of the country.