UFC Fight Card 246: McGregor vs Cerrone - Odds and Predictions
How to Watch
Where: T-Mobile Arena – Paradise, NV.
When: Saturday, January 18, 10 PM EST
How: UFC Fight Pass, Pay-Per-View, Watch on ESPN+ here!
The latest odds for UFC 246 are provided by Unibet NJ and DraftKings Sportsbook.
Conor McGregor vs. Donald "Cowboy" Cerrone – Welterweight Division
Moneyline
Conor McGregor (21-4)
Height: 5 ft. 9 in.
Reach: 74 in.
Age: 31
The former UFC featherweight and lightweight champion, the "Notorious" Conor McGregor, will return to the Octagon on January 18 after more than a year away from the sport of MMA.
In fact, McGregor has only fought twice in the last three years (if you exclude his boxing matchup against Floyd Mayweather). Not only is McGregor returning after his second-longest layoff from the sport, but he is returning to fight in the 170lbs. welterweight division where he holds a record of just 1-1.
Conor McGregor's last fight in the UFC was back on October 6, 2018. He took on the defending lightweight champion Khabib Nurmagomedov.
It was expected to be the biggest event in the promotion's history and it delivered, selling over 2-million pay-per-view buys.
McGregor would lose the fight to Nurmagomedov via fourth-round submission before a post-fight melee broke loose and both fighters would be suspended for their actions.
McGregor trains with head coach John Kavanagh at the SBG Ireland gym.
The Irish-born fighter is known for his southpaw striking style. He has fighting experience across three weight divisions and has been active in mixed martial arts since 2008.
He boasts a brown belt in Brazilian jiu-jitsu under Kavanagh and is currently ranked as the UFC's fourth-best lightweight and the 13th-best pound-for-pound fighter.
THE SHOWDOWN.

2️⃣ weeks away! #UFC246 pic.twitter.com/ESL7ybYPik

— UFC (@ufc) January 4, 2020
Donald "Cowboy" Cerrone (36-13-1)
Height: 6 ft. 1 in.
Reach: 73 in.
Age: 36
Like Conor McGregor, Donald Cerrone is no stranger to the welterweight division.
After starting his career as a lightweight, "Cowboy" made the jump to welterweight in 2015. He went 6-4 before returning to lightweight in 2019.
The fan-favorite has the most wins, finishes, and post-fight bonuses in UFC history and after this fight, he will hold the record for most fights in the UFC as well.
Cerrone has gone 2-2 since returning to lightweight. He had back-to-back victories over Alexander Hernandez and Al Iaquinta before dropping back-to-back losses to top contenders Tony Ferguson and Justin Gaethje. Cerrone lost both of those fights via TKO (one of which was by doctor's stoppage).
Although Cerrone gives up four years to McGregor and will be at a one-inch reach disadvantage, "Cowboy" is the more experienced and decorated fighter. One could argue that his accolades in the sport outshine those of McGregor.
Cerrone trains at the BMF ranch with coach Joe Schilling. He has black belts in both Brazilian jiu-jitsu and Gaidojutsu. He also has an undefeated 28-0-1 kickboxing record. He is currently fifth in the UFC lightweight rankings.
Holly Holm vs. Raquel Pennington – Women's Bantamweight Division
Moneyline
Holly Holm (12-5)
Height: 5 ft. 8 in.
Reach: 70 in.
Age: 38
This bantamweight fight was originally scheduled to take place at UFC 243 on October 6 of last year but Holly Holm was forced to pull out due to a hamstring injury.
A replacement opponent could not be found for Pennington and the fight was cancelled and rescheduled. This will be a rematch of their 2015 bout.
Holly Holm's career has been a rollercoaster since defeating former bantamweight champion Ronda Rousey.
Undefeated at 9-0 after the Rousey fight, Holm has gone 2-5 since 2016. After losing a featherweight championship bout against Cris Cyborg in 2017, Holm bounced back with a win over Megan Anderson.
This set her up for a bantamweight title shot against champion Amanda Nunes. Holm suffered a TKO loss in the very first round to Nunes – the only other woman to defeat Ronda Rousey in the UFC.
The American-born fighter trains in New Mexico with the Jackson-Wink MMA team. She has a professional boxing record of 33-2-3 and a kickboxing record of 14-1.
Holm also has a blue belt in Brazilian jiu-jitsu under Roberto Alencar. She is the third-ranked UFC bantamweight contender and will have a 2.5-inch reach advantage.
Raquel Pennington (10-7)
Height: 5 ft. 7 in.
Reach: 67.5 in.
Age: 31
Raquel Pennington is also no stranger to the UFC bantam weight champion Amanda Nunes.
After winning four fights in a row, Pennington was set to face Nunes for the title in 2018. She lost the fight by fifth-round TKO.
Pennington dropped her next fight as well (as well as missed weight) against Germain de Randamie.
Pennington bounced back last July in her last fight where she fought Irene Aldana. Pennington was awarded the split-decision.
"Rocky" fights out of Colorado with the Triple Threat Gym. She is most known for her striking and boxing and has been competing in MMA since 2009. The former Invicta fighter currently ranks as the fifth-best women's bantamweight in the UFC.
Get into the action by opening an account with bet365. Don't wait till right before the game. bet365 has offers for opening a new account so take advantage of that now!
Aleksei Oleinik vs. Maurice Greene – Heavyweight Division
Moneyline
Aleksei Oleinik (57-13-1)
Height: 6 ft. 2 in.
Reach: 80 in.
Age: 42
The 42-year-old "Boa Constrictor" has had quite the MMA life. He has four performance of the night bonuses in the UFC and is the only fighter to win with an Ezekiel choke – which he has now accomplished twice in the Octagon.
After winning two fights in a row against Junior Albini and Mark Hunt (both of which he won by submission), Oleinik would then drop his next two.
Oleinik fought Alistair Overeem in April 2019 and he would lose the bout via TKO. Later that year, Oleinik would go up against Walt Harris.
Harris won the bought by knockout just 12-seconds into the first round.
A decorated grappler, the Ukrainian fighter boasts an international master of sports in sambo, a black belt in Brazilian jiu-jitsu, and a fourth-degree black belt in jujutsu.
He trains with K-Dojo Warrior Tribe as well as the American Top Team gym. Oleinik is ranked 12th in the official UFC heavyweight rankings.
Maurice Greene (8-3)
Height: 6 ft. 7 in.
Reach: 82 in.
Age: 33
Maurice Greene comes into this fight with the age, height, and reach advantage. But he has significantly less experience than his opponent. Greene won his first three fights in a row after joining the UFC but in his last bout on October 26 last year, he lost to Sergei Pavlovich in the first found via TKO.
The American-born fighter trains out of Illinois at the Performance Compound with head trainer Brock Larson. He has a blue belt in Brazilian jiu-jitsu and has been fighting professionally since 2012. He is currently unranked in the UFC heavyweight division.
Claudia Gadelha vs. Alexa Grasso – Women's Strawweight Division
Moneyline
Claudia Gadelha (17-4)
Height: 5 ft. 4 in.
Reach: 63.5 in.
Age: 31
Since losing her first strawweight title bout in 2016, Claudia Gadelha has gone 4-2 in the UFC.
She has gone 2-2 in her last four fights and is coming off of a unanimous decision victory over Randa Markos at UFC 239 on July 6, 2019. She has not finished a fight since 2017.
The Brazilian fighter trains out of Las Vegas, Nevada with Nick Catone MMA and at the UFC Training Center.
Gadelha has a second-degree black belt in Brazilian jiu-jitsu under Andre Pederneiras and Jair Lourenco.
She has been fighting professionally since 2008 and is currently ranked as the sixth-best strawweight in the UFC division.
Alexa Grasso (11-3)
Height: 5 ft. 5 in.
Reach: 66 in.
Age: 26
Like Gadelha, Alexa Grasso has traded wins and losses over her last few fights, going 3-3 in her last six.
After beating former title challenger Karolina Kowalkiewicz in June of last year by unanimous decision, she then went on to lose a majority decision to Carla Esparza in her last fight in September 2019.
The Mexican-born Grasso will have a one-inch height and a 2.5-inch reach advantage against Gadelha. Known for her boxing, Grasso trains at the Lobo Gym.
She has a purple belt in Brazilian jiu-jitsu and is ranked at number 11 in the UFC strawweight rankings.
Anthony Pettis vs. Carlos Diego Ferreira – Lightweight Division
Moneyline
Anthony Pettis (22-9)
Height: 5 ft. 10 in.
Reach: 72.5 in.
Age: 32
Former UFC lightweight champion Anthony "Showtime" Pettis makes his return ot the lightweight division after a two-fight stint in the the 170lbs.
Welterweight division. Pettis went 1-1 in 2019 while fighting at welterweight. He won his debut at 170lbs. Against Stephen Thompson in March 2019. He won via stunning second-round knockout.
His last fight came against a returning Nate Diaz in August of 2019. Pettis lost the fight via unanimous decision.
"Showtime" Pettis trains out of Milwaukee at Roufusport under head trainer Duke Roufus. Fighting since 2007, Pettis has a third-dan black belt in taekwondo and a black belt in Brazilian jiu-jitsu under Daniel Wanderley.
He has fought across three different weight classes in his career and is ranked as the ninth-best welterweight and the 11th-best lightweight in the UFC.
Carlos Diego Ferreira (16-2)
Height: 5 ft. 9 in.
Reach: 74 in.
Age: 34
Carlos Diego Ferreira is riding a wave of momentum, not having lost since his 2015 fight against former interim lightweight champion Dustin Poirier.
Since then, Ferreira has won five fights in a row. His last fight came at UFC 242 on September 7, 2019 against Mairbek Taisumov. Ferreira won the bout via unanimous decision.
Born in Brazil, Ferreira trains out of Texas at the Team Ferreira gym as well as Fortis MMA and ATOS jiu-jitsu.
He boasts a third-degree black belt in Brazilian jiu-jitsu and has been fighting professionally since 2011.
He is a former Legacy FC lightweight champion but vacated the title in 2014 to join the UFC. He is currently unranked in the lightweight division.
Bet on UFC 246 With These NJ Sportsbooks

21+ | NJ, WV, PA, IN, IL, CO, IA, TN, MI, VA only | T&C apply
Great payment and customer support
Access to fantasy sports with one account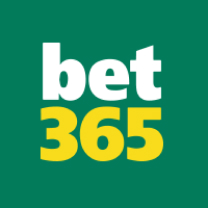 21+ | T&Cs, time limits & exclusions apply
Impressive range of bonuses
One of the worlds biggest sportsbooks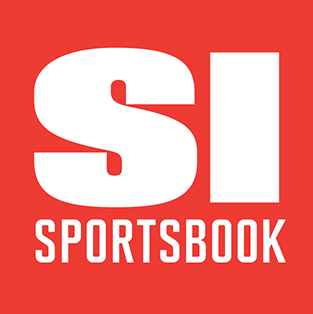 21+ CO Only | Terms and conditions apply
Beginner friendly
Fantastic odds
More UFC Predictions & Odds
UFC Vegas 57 Tsarukyan vs Gamrot: Official Results
Take a look at the official results and latest news from UFC Vegas 57! …
UFC
26 June | 19:04 | Jean Marc Valente
UFC Vegas 57 Tsarukyan vs Gamrot: Official Weigh-in Results
Take a look at weigh-in results and latest news for UFC Vegas 57! …
UFC
25 June | 06:39 | Jean Marc Valente
UFC Vegas 57 Tsarukyan vs Gamrot: Prelims Odds, Predictions, Picks
We break down the UFC Vegas 57 Prelims! Find the latest odds, predictions, and our free picks for each fight on the undercard.
UFC
23 June | 09:51 | Jean Marc Valente
Ultimate UFC Betting Guide
Best Sports Betting Strategies
1 January | 00:09 | admin
Betting on the Moneyline in Sports
2 October | 22:42 | admin