Overeem vs Harris Predictions and Odds - UFC on ESPN 8
Taking place in Jacksonville, Florida, this will mark the first time that the UFC have hosted three events within the same week.
The main event fight, originally scheduled for December 7, will mark the first UFC appearance for Walt Harris after suffering the loss of his stepdaughter.
Former lightweight contender Edson Barboza is set to make his featherweight debut on the main card.
---
| | |
| --- | --- |
| What | UFC on ESPN 8: Overeem vs. Harris |
| Where | VyStar Veterans Memorial Arena, Jacksonville, Florida |
| When | Saturday, May 16, 9 PM EST |
| How to watch | Watch on ESPN+ here! |
The busiest week in UFC history comes to an end as UFC on ESPN 8 will take place in Jacksonville, Florida. Originally scheduled to headline UFC Fight Night 175, Alistair Overeem and Walt Harris will finally go toe-to-toe after several unfortunate incidents. Not only was the world struck with a global health pandemic, but Harris also recently suffered the loss of his step-daughter. This fight will mark his first appearance in the octagon since his family tragedy.
Added to this card is a co-main event that could see the winner become the next title challenger for champion Zhang Weili's strawweight title. Angela Hill puts her three-fight winning streak on the line against former title challenger Claudia Gadelha.
Like UFC 249 and UFC on ESPN 9, UFC on ESPN 8 will take place at the VyStar Veterans Memorial Arena with limited staff and no fans in attendance.
| | |
| --- | --- |
| Fighter | DraftKings Odds |
| Alistair Overeem | +120 |
| Walt Harris | -148 |
| Fighter | DraftKings Odds |
| Claudia Gadelha | -230 |
| Angela Hill | +180 |
| Fighter | DraftKings Odds |
| Dan Ige | +117 |
| Edson Barboza | -148 |
| Fighter | DraftKings Odds |
| Eryk Anders | +130 |
| Krzysztof Jotko | -162 |
| Fighter | bet365 NJ Odds |
| Song Yadong | -200 |
| Marlon Vera | +170 |
Note: All odds taken May 16 from DraftKings with the exception of Yadong/Vera, taken from bet365 NJ.
Alistair Overeem vs. Walt Harris – Heavyweight Division
Alistair "The Demolition Man" Overeem (45-19, 1 no-contest)
One of the most decorated combat sports athletes of all time, Alistair Overeem enters his May 16 bout against Walt Harris coming off of a loss. His last fight, which took place last December, came against Jairzinho Rozenstruik.
Overeem was, in fact, dominating the fight, and was on his way to a unanimous decision victory when Rozenstruik caught him with a knockout punch with just four seconds left in the fight. The loss snapped Overeem's two-fight winning streak. Rozenstruik was a late replacement for Walt Harris; Overeem's original opponent.
Now 39-years-old, the Dutch fighter has spent his last two years training with coach Eliot Marshall at the Team Elevation gym. Known for his kickboxing prowess, Overeem has held titles in Strikeforce, K-1, and DREAM. He stands 6 ft. 4 in. tall and possesses a reach of 80 inches.
Fighting professionally since 1999, he also boasts a blue belt in Brazilian jiu-jitsu under Joaquim, Gui, and Pedro Valente. He is currently ranked as the UFC's eighth-best heavyweight fighter.
Walt "The Big Ticket" Harris (13-7, 1 no-contest)
After going undefeated through 2018 and 2019 (winning three with one no-contest), Walt Harris was set to face his toughest test to date, Alistair Overeem, last December. Unfortunately, Harris pulled out of the fight in November after his step-daughter went missing. He has been away from the sport after subsequently receiving the news that his step-daughter had passed from a gunshot wound.
Walt Harris last fought last July. He fought Aleksei Oleynik and knocked him out just 12-seconds into the fight. Every one of his professional wins has come via knockout or TKO.
At 6 ft. 5 in., Harris will have a one-inch height advantage over his opponent but will suffer from a four-inch reach disadvantage. The 36-year-old American fights out of Alabama at SBG Alabama – Spartan Fitness.
He has been active in MMA since 2011 and is mostly known for his boxing-heavy style. He cracks the top-ten as the UFC's ninth-best heavyweight.
Our Pick: Walt Harris via TKO
Claudia Gadelha vs Angela Hill – Women's Strawweight Division
Claudia Gadelha (17-4)
2-2 over her last two fights, Claudia Gadelha has always been on the cusp of a title shot since her first title loss in 2016. However, the strawweight contender has struggled to keep a winning streak intact. She hopes to win her second fight in a row against Angela Hill as her last fight against Randa Markos last July was won via unanimous decision. Her fight prior to the Markos fight was a unanimous decision loss to Nina Ansaroff.
Now 31-years-old, Gadelha stands at 5 ft. 4 in. tall with a reach of 63.5 inches. Born in Brazil, Gadelha started her MMA career in 2008 and currently trains at the Nick Catone MMA gym. She boasts a 2nd-degree black belt in Brazilian jiu-jitsu under Andre Pederneiras and Jair Lourenco. She is currently ranked as the sixth-best women's strawweight in the world.
Angela "Overkill" Hill (12-7)
Angela Hill, on the other hand, finds herself amidst an impressive three-fight winning streak. After finishing 2019 with a TKO stoppage of Ariane Carnelossi, Hill started 2020 fighting in both January and February, first defeating Hannah Cifers via TKO and following that with a unanimous decision win over Loma Lookboonmee. She is now tied with Randa Markos for the most fights in the UFC strawweight division.
Standing at 5 ft. 3 in. tall, Hill gives up one inch of height to her opponent but will possess a one-half-inch reach advantage in the fight. The U.S.-born fighter has been active since 2014 and currently trains with Alliance MMA. Known for her striking, Angela Hill also has an undefeated 16-0 professional kickboxing record. She is ranked 15th in the UFC women's strawweight rankings.
Our Pick: Angela Hill via decision
Dan Ige vs Edson Barboza – Featherweight Division
Dan "Dynamite" Ige (13-2)
They definitely didn't give Edson Barboza an easy challenger for his featherweight debut. Dan Ige is currently on a five-fight winning streak in the UFC. Ige fought earlier this year on the UFC 247 card in February, taking on Mirsad Bektic and defeating him via a hard-fought split-decision.
His current winning streak includes three decision wins, one TKO victory, and a submission.
Training with the American Kickboxing Academy, Ige has been fighting professionally since 2014 and has a black belt in Brazilian jiu-jitsu under Jeff Doner and a brown belt in judo. The Hawaiian-born fighter stands at 5 ft. 7 in. tall and has a reach of 71 inches. After his last win, Ige now finds himself in the top-15 of the UFC featherweight division.
Edson "Junior" Barboza (20-8)
Close but no cigar – that line sums up Edson Barboza's time in the UFC lightweight division. After winning three in a row and breaking into the top-five of the division, Barboza would drop back-to-back losses to current champion Khabib Nurmagomedov and Kevin Lee.
He would bounce back with a win over Dan Hooker before dropping his next two fights to Justin Gaethje and Paul Felder. The Felder fight took place last September and Barboxa lost via split-decision. He will now make his featherweight debut.
Barboza will come into this fight with significant physical advantages. Standing at 5 ft. 11 in., he will stand four inches taller than Ige. He will also have a four-inch reach advantage. However, he has never cut this weight before and could see his speed and power drop with the extra ten-pound loss in weight.
The Brazilian trains with American Top Team and has been fighting since 2009, holding a black prajied in muay thai, a black belt in taekwondo, and a brown belt in Brazilian jiu-jitsu under Ricardo Almeida. He left the lightweight division ranked at number eleven.
Our Pick: Edson Barboza via decision
Eryk Anders vs Krzysztof Jotko – Middleweight Division
Eryk "Ya Boi" Anders (13-4)
After suffering from three straight losses, Eryk Anders has recently stepped back into the win column. Last summer, Anders knocked out Vinicius Moreira in the first round of their bout. Anders followed that performance up last October by defeating Gerald Meerschaert via split decision.
This fight against Krzysztof Jotko was originally scheduled to take place at UFC Fight Night 172 on April 11, which was ultimately canceled.
Born on a U.S. air force base in the Philippines, Eryk Anders stands at 6 ft. 1 in. tall and has a reach of 75 inches. He fights out of Alabama, training with Spartan Fitness. He has been competing in mixed martial arts since 2012 and has a brown belt in Brazilian jiu-jitsu. He is currently unranked in the UFC middleweight division.
Krzysztof Jotko (21-4)
Like Anders, Krzysztof Jotko is riding a two-fight winning streak. Last April, Jotko defeated Alen Amedovski via unanimous decision. He followed that up last summer by defeating Marc-Andre Barriault at UFC 240 by split-decision. He was then expected to face Edmen Shahbazyan at UFC 244 last November but pulled out of the fight.
Born in Poland, Jotko will match Anders' height of 6 ft. 1 in. but will have a two-inch reach advantage over his opponent. He trains with the Phuket Top Team as well as the American Top Team gym when stateside. Like his opponent, he too has a brown belt in Brazilian jiu-jitsu.
Our Pick: Krzysztof Jotko via decision
Song Yadong vs Marlon Vera – Featherweight Division
Song "The Kung-Fu Monkey" Yadong (15-4-1, 1 no-contest)
Song Yadong joined the UFC in 2017 and immediately started making a name for himself. He started his UFC career with four straight wins over notable names such as Vince Morales and Alejandro Perez. After the Perez fight (whom Yadong knocked out in the first round), Yadong was put up against Cody Stamann last December. Yadong was close to victory but was deducted a point for using an illegal knee strike in the fight. The bout was deemed a draw.
Born in China, the "Kung-Fu Monkey" is 5 ft. 8 in. tall with a reach of 67 inches. He is just 22-years-old. He has been fighting professionally since 2013 and has most recently been training in California with Team Alpha Male. This will be Yadong's first featherweight bout in the UFC since his debut and he is still currently ranked as the organizations 13th-best bantamweight.
Marlon "Chito" Vera (15-5-1)
Marlon Vera has been a fighter to watch. Since suffering back-to-back losses, Vera has gone on to win five straight fights, finishing them all by either submission or TKO. His last fight came against Andre Ewell last October. Vera won the fight via TKO and was awarded a performance of the night bonus. He was originally expected to fight Eddie Wineland in March but the event was canceled.
The Ecuadorian fighter also stands at 5 ft. 8 in. tall but will have an advantage when on the feet, having a reach 3.5-inches longer than Yadong. The 27-year-old fighter trains with Team Oyama and has a black belt in Brazilian jiu-jitsu.
Our Pick: Marlon Vera via submission
Bet on UFC with the best NJ Sportsbooks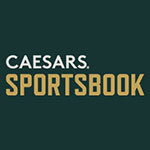 21+ | Terms and conditions apply
No betthroughs required
Lots of sportspecific promos
Promo code wsnfull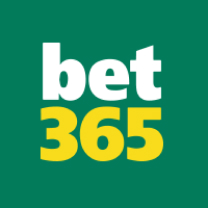 21+ | T&Cs, time limits & exclusions apply
Impressive range of bonuses
One of the worlds biggest sportsbooks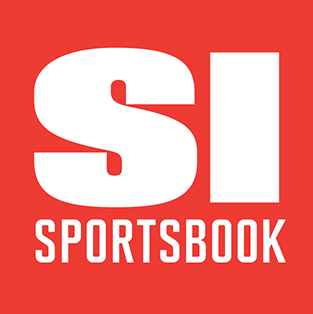 21+ CO Only | Terms and conditions apply
Beginner friendly
Fantastic odds
Bonus code win100
More UFC Predictions & Odds
UFC Fight Night: Yan Will Be at a Significant Disadvantage When It Comes to Grappling
See our UFC Fight Night preview, it covers the latest odds, top predictions, and the best bets for Dern vs Yan and the other fights on the card.
UFC
30 September | 03:43 | Ryan Bristlon
UFC Fight Night: Number-Four Bantamweight Cory Sandhagen Takes on Number-Ten Ranked Song Yadong
See our UFC Fight Night preview, it covers the latest odds, top predictions, and the best bets for Sandhagen vs Song and the other fights on the card.
UFC
14 September | 01:02 | Ryan Bristlon
UFC 279 Diaz vs Ferguson: Prelims Odds, Predictions, Picks
We break down the UFC 279 Prelims! Find the latest odds, predictions, and our free picks for each fight on the undercard.
UFC
9 September | 19:18 | Jean Marc Valente
Ultimate UFC Betting Guide
Betting on Non-Marquee Sports
3 January | 17:32 | admin
Best Sports Betting Strategies
1 January | 00:09 | admin