DraftKings Looking to Bring Esports Betting to Iowa
Bet on sports and get a $1,000 sign-up bonus!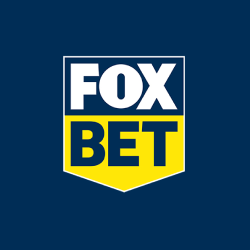 Register at DraftKings Sportsbook in NJ, PA, WV, IN or IA and get a $1,000 sign-up bonus to bet on sports!
21+ NJ Only | Terms and conditions apply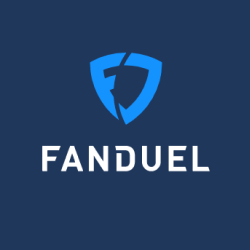 Play daily fantasy games here! Get a FREE contest entry with DraftKings!
As it is across the United States, the amount of sports available for consumption within the state of Iowa is limited. While there are some soccer and basketball leagues occurring in Eastern Europe and Asia, domestic sports are suspended.
DraftKings has made an appeal to the Iowa Racing and Gaming Commission in order to legalize Esports betting in the state of Iowa.
In order to recoup lost revenue due to the cancellation of US-based sports leagues, DraftKings are delving deeply into the Esports market. Esports are on the rise since the Coronavirus pandemic came into effect, as most events are mostly unaffected. The remote nature of video games has allowed players and staff to keep safe.
While the legality of Esports betting will be down to the IGRC, DraftKings remains steadfast in their desire to offer Esports betting in Iowa. A meeting was held on 16 April 2020, but the results of said meeting are yet to be released.
How Would Iowa Enforce Esports Betting?
Should Esports betting be legalized in the state of Iowa, it could take a couple of forms. Most commonly, the IGRC could approve Esports betting for a specific number of tournaments. At the moment, some of the most viewed active Esports leagues are the eNASCAR Coca-Cola iRacing Series 2020 and Overwatch League 2020. Should the IGRC make Esports betting available, approving tournaments could be one avenue for DraftKings.
There is also the possibility that the IGRC would only allow betting on certain events at a time. Limiting the number of events available for betting won't be viable in the long run, but as a first step, it is better than nothing.
The best-case scenario would be that the state of Iowa allows for widespread Esports betting rules. Given the freedom to place odds on any event would be beneficial for state revenue, DraftKings, and players across the nation on stay-at-home orders.
Iowa Sports Betting FAQs
Is sports betting legal in Iowa?
Given that a player is at least 19 years of age, betting is legal at any of Iowa's casinos or websites.
How many casinos are in the state of Iowa?
There are currently 23 casinos in the state of Iowa. Four of those casinos are classified as Native American, while one is considered Riverboat.
What is the most popular sport in Iowa?
The most popular sport in Iowa is college football. There are four Iowa-based college football teams in the NCAA Division I – the Drake Bulldogs, Iowa Hawkeyes, Iowa State Cyclones, and Northern Iowa Panthers.

Latest Sports Betting News
Alabama Governor Would Have Signed Dying Sports Betting Legislation
Alabama Governor Kay Ivey indicated that she would have supported the failing efforts to legalize sports betting under SB 319.
BETTING
8 May | 04:19 | Chris Altman
Missouri Loses Chance At Sports Betting This Legislative Session
It's apparent that lawmakers and the gaming commission are not ready to act on a sports betting framework! …
BETTING
6 May | 03:43 | Chris Altman
Arizona Sports Betting May Be Live As Early As This Fall
Arizona legislators, sports teams, and tribes are all pushing to have betting go live by the time NFL season rolls around.
BETTING
4 May | 11:37 | Chris Altman