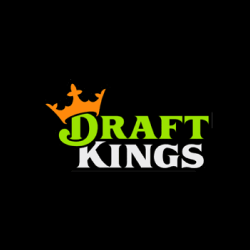 Play daily fantasy games here! Get a FREE contest entry with DraftKings!
New Users Only. Min. $5 Deposit. Eligibility restrictions apply. See DraftKings.com for details.
As April of 2020 comes to its close, data insight companies 2CV and ProdegeMR are forecasting that Esports betting revenue and player pools are set to almost double in comparison to last year.
The customer research duo reported:
59 percent of gamblers have reduced spend on gambling, with 32 percent having actively looked for new things to bet on and 24 percent having shifted their focus to other forms of gambling.
The outlook, as coronavirus actively affects the player base, is that Esports will see significant investment on the betting scene. Unlike live sports like the NFL, NBA, or NHL, Esports is largely unaffected by the coronavirus pandemic.
Player Base Increase
To go along with an expected increase in revenue from Esports betting, reports by 2CV and ProdegeMR suggest that player base is not only on the rise but will continue to trend upwards.
The survey found that 36 percent of gamblers have bet on esports in the last three months, with 30 percent of consumers who are betting on esports having only started doing so within the last month.
As one of the few betting opportunities available at the moment, Esports' potential for growth during this quarter could be exponential. It has clearly drawn the attention of many bettors who have lost their primary sport of interest on the betting scene.
While a number of regular players have slowed their play or are not betting at all, the expectation is that they will remain once live sports return. Considering Esports current increase in betting activity, sportsbooks are forecasting that those new players will stay active once live play comes back into the fold.
Esports FAQs
What are the most popular Esports games?
There are a number of video games that have massive appeal in the Esports ecosystem. Some of the most popular are: Counter-Strike: Global Offensive, League of Legends, StarCraft II, DOTA II, and Fortnite.
Which Esports games award the most prize money?
The top three games in prize money awarded are:
DOTA 2 – $223 million
Counter-Strike: Global Offensive – $94 million
Fortnite – $85 million
Latest Sports Betting News
Looking Into the Future and the New "Sports Betting Video Game"
It has been challenging deciding which headline the past few weeks will have the largest impact upon the US sports wagering industry forecasting the near future.
BETTING
January 15
Updated Bill for Sports Wagering Sent Back to the Legislative Starting Gate in Kentucky
Kentucky has revamped legislative efforts to pursue sports wagering for the state in 2021.
BETTING
January 14
Indiana Scores New Sports Wagering Record in December Topping $300M Mark
Indiana topped the $300 million plateau for the first time, increasing their wagering handle by almost 25% from November.
BETTING
January 14