Top 5 eNASCAR iRacing Pro Invitational Series Tracks
Here are the Top 5 eNASCAR iRacing Pro Invitational Series Tracks:
5. Dover
The Monster Mile always provides some entertaining races in the Cup Series.
Its unique layout, a fast concrete oval with high banking, offers the perfect combination for action-packed races.
NASCAR fans have every reason to look forward to this one.
With all 35 drivers being handed the same equipment, the virtual Monster Mile is set to deliver plenty of bumper to bumper and side by side action.
4. Texas
While 1.5-mile ovals usually receive some criticism from NASCAR fans, the virtual Texas Speedway delivered some great racing this past weekend.
Fast corners, high banking, and drafting turned out to be a great combo for a field consisting of 35 drivers running on the same equipment.
And just like Homestead the week before, round 2 was decided by a last-lap pass.
3. Richmond
Intermediate tracks often deliver some classic door to door racing as well as the occasional bump and run.
eNASCAR's Richmond round will likely deliver the same, but with more intensity.
Richmond's short layout means that the field is going to remain tightly bunched through the entire race.
Lapped traffic could also play a role here.
The four turns also offer drivers some good opportunities to go for some three-wide action.
Overall, Richmond has everything to deliver another entertaining race.
2. Talladega
When it comes to close racing, we obviously have to include a superspeedway.
If you enjoy the classic pack racing in real life, you are surely going to love the virtual 'Dega as well.
With 35 evenly matched cars, NASCAR fans are going to enjoy a race with lots of action – side by side racing, bumper to bumper action and, of course, crashes.
Talladega is always a race to keep an eye on, and it won't be any different for the eNASCAR iRacing Pro Invitational Series.
1. Bristol
Speaking of races that NASCAR fans usually circle on their calendar, Bristol is definitely one of these special occasions.
The half-mile colosseum is one of the most popular tracks for a good reason.
NASCAR fans love short-track racing, and the virtual version of Bristol is certainly going to deliver it.
Thanks once again to the parity created by identical cars, the virtual colosseum will have some lengthy side by side battles.
Drivers will also have the opportunity to explore both the inside and outside lanes.
Lapped traffic and the classic bump and run will add the finishing touches to the show.
Check out the top picks for the Bristol Motor Speedway this weekend.
eNASCAR iRacing Pro Invitational FAQ
How many races are in the eNASCAR iRacing Pro Invitational Series schedule?
The eNASCAR iRacing Pro Invitational Series schedule currently has six rounds.
It is expected to run until early May, with Dover hosting the final race.
Which tracks are in the eNASCAR iRacing Pro Invitational Series Schedule?
Homestead, Texas, Bristol, Richmond, Talladega, and Dover are the six tracks in the eNASCAR iRacing Pro Invitational Series schedule.
When is the NASCAR Cup Series returning to action?
Barring any other postponements, the NASCAR Cup Series is currently scheduled to return on May 9 at Martinsville Speedway.
Bet On Sports With These NJ Sportsbooks

21+ | T&Cs apply
Great payment and customer support
Access to fantasy sports with one account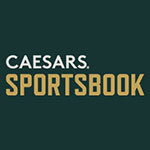 21+ | Terms and conditions apply
No betthroughs required
Lots of sportspecific promos
Promo code wsnfull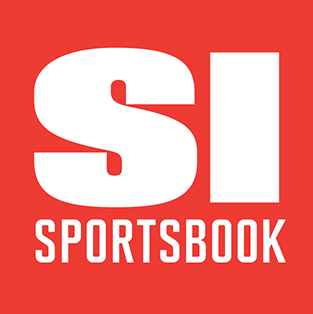 21+ CO Only | Terms and conditions apply
Beginner friendly
Fantastic odds
Bonus code win100
More NASCAR Predictions & Odds
Andy's Frozen Custard 300: Based on His Record at Intermediate Speedways, Ty Gibbs Will Be Hard to Beat
Noah Gragson enters the NASCAR Xfinity Series Playoffs with three straight wins. Can he keep the streak going on Saturday at Texas? Here's what we think.
NASCAR
23 September | 04:37 | Reid Spencer
Autotrader EchoPark Automotive 500: It's About Time for Ryan Blaney's Luck to Make a Major Turnaround
Ryan Blaney survived the first Playoff round last Saturday, but he remains the only winless Playoff driver. Will that change at Texas? Our analysis is here.
NASCAR
23 September | 04:31 | Reid Spencer
Bass Pro Shops Night Race Predictions, Odds & Picks (Cup Series)
Which Kyle do we like in the Bass Pro Shops Night Race at Bristol Motor Speedway—Busch or Larson? Who else might prevail? Our analysis is here.
NASCAR
17 September | 12:00 | Reid Spencer