Pennsylvania, Nevada and Mississippi Post Modest Feb. Revenue
Three big states in the expansion of sports betting in the United States posted disappointing revenue figures for the month of February. Even with the Super Bowl at the beginning of the month, Pennsylvania, Nevada, and Mississippi posted sluggish to modest handles and winning revenue figures for the second month of 2020.
Mississippi Posts Feb. Drop in Year-to-Year, Month-to-Month Numbers
Mississippi posted a drop in February revenue figures that marked a drop compared to last year's February and from January 2020. Revenue fell in Mississippi by 25% compared to February of 2019 and the revenue total dropped a whopping 54.4% from January of this year.
Mississippi casinos posted a winning total of $2.1 million in revenue from sports betting for February. Last month, the casinos brought in $4.6 million fueled by the NFL playoffs, NBA and NHL. But with just the Super Bowl in February, casinos witnessed a drop in betting enthusiasm for the remaining sports.
But the news was not all bad for the state as the February handle in 2020 rose to $34.5 million in total bets when compared to last year's second month handle total. The Feb. 2020 handle increased by 37.5% when compared to February of 2019.
Why Did Pennsylvania See a Drop in February?
The post-Super Bowl world of betting also gave Pennsylvania a subpar February as the state's handle fell over 5% from January of 2020. The total handle of $329.8 million continued to be one of the best in the country, but when compared to the previous month's handle of $348.4 million, the state's revenue sagged under the modest fall in month-to-month figures.
The state's year-to-year total cannot be accurately compared as Pennsylvania did not have online betting in February of 2019. But on-site betting only enjoyed a slight rise as the handle went from $31.5 million in February of 2019 to $35.6 million this February.
Pennsylvania's sports betting market continues to be fueled by a healthy online sector as the second month of February set an all-time record with 89.2% of all bets made with the help of a mobile app.
But even with the spectacular online presence, the handle for February dipped below $300 million after seeing a record mobile handle in January.
Nevada Sets February Record but Trails New Jersey
Even with a haul of $38 million in winnings from bettors in February from a staggering handle of $491.7 million, Nevada trailed New Jersey for the second straight month for the top spot in total handle for the United States betting market.
Nevada did win more money on Super Bowl 54 than New Jersey as the Garden State won just $17 million compared to the $18.77 million of the Silver State. But the action generated by NBA and college basketball propelled New Jersey to a monthly handle of $494.8 million, just 3.8 million more than Nevada for February 2020.
Nevada's February handle of $491 million is the first month since September of 2019 where the state took in less than $500 million in monthly bets. For the month, Nevada casinos won $15.2 million in their football wagers and $13.1 million in basketball bets. Both sports easily led the total revenue taken for the state's casinos.
FAQ
How many casinos are in the state of Nevada?
There are 441 casinos in the state of Nevada.
How many casinos are in Mississippi?
There are 36 casinos in the state of Mississippi.
How many casinos are in Pennsylvania?
Currently, there are only 12 casinos in the state of Pennsylvania.

Latest Sports Betting News
New York Lawmaker Introduces Bill to Freeze 51% Sports Betting Tax Rate
A New York Committee Chairman just introduced a bill prohibiting any new tax rate changes for sports betting operators in the state so we take a look at the story.
BETTING
14 January | 03:42 | Mike Lukas
New York Court of Appeals to Determine if DFS is a Game of Skill or Chance, Again
On Feb 8, the New York Court of Appeals will reargue whether Daily Fantasy Sports (DFS) is gambling that should be regulated so we take a closer look.
BETTING
13 January | 02:39 | Mike Lukas
NY Online Sports Betting Launch a Success with More Sportsbooks Coming Soon
New York's newly launched online sports betting market has quickly become tops in U.S. with more sportsbooks coming soon, so we take an up close look.
BETTING
12 January | 02:44 | Mike Lukas
Bet in NJ with these legal Sportsbooks

21+ | NJ, WV, PA, IN, IL, CO, IA, TN, MI, VA only | T&C apply
Great payment and customer support
Access to fantasy sports with one account
Beginner friendly

21+ | NJ Only | T&C apply
Impressive range of bonuses
Best betting markets in nj
One of the worlds biggest sportsbooks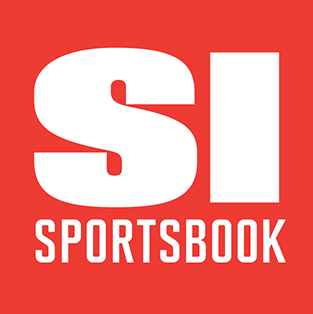 21+ CO Only | Terms and conditions apply
Beginner friendly
Fantastic odds
Promo code 7500back