Top 10 Best Baseball Movies of All-Time
A baseball movie has to check a lot of boxes before it can become a classic. First, it must have a central hero that we cheer and root for, whether they are headed to a big, climactic game or attempting to return from some dramatic setback.
Next, the player must have a villain that they are trying to defeat. Whether the "bad guy" is human or psychological, having an obstacle to overcome is essential to making an unforgettable baseball movie.
Finally, the movie has to understand why baseball is revered and beloved among generations of Americans. Baseball is a game of tradition that continues to touch the lives of families regardless of race or economic status.
Movies that can capture the nostalgically romantic feeling that baseball provides is assured a spot on the list of the best baseball movies of all time.
What are the top 10 best baseball movies of all-time?
1. Bull Durham

"Bull Durham" tops this list because it remains the most authentic replication of what it is like to be a minor league baseball player.
The road trips, slumps, the anxiety of possibly losing your job to a younger player is all here, wrapped in an entertaining and well-written baseball movie.
There is a trio of stars here, Kevin Costner, Tim Robbins, and Susan Sarandon, all operating at the peak of their powers, fleshing out the superb script from Ron Shelton.
In the movie, Costner, as catcher Crash Davis, mentors Robbins' young, yet talented, pitcher at the beginning of his career.
In between nights at the park, Sarandon enters into a love triangle with the two players that changes all of their lives.
Costner has become Hollywood's top sports movie actor and he's in the prime of his career in "Bull Durham".
Playing Crash Davis, Costner portrays a catcher in his 30s coming to terms with the fact that his best days are likely behind him.
His performance is charming, heartbreaking, and ultimately, rooted in profoundly empathetic melancholy.
There is no big game at the end of "Bull Durham". Instead, we get a bittersweet conclusion where we see that the player will never stop searching for the next opportunity in the game because that's what he has to do to survive.
2. Moneyball
If you are looking for insight into how baseball is played today, then look no further than the 2011 Brad Pitt vehicle, "Moneyball".
Focusing on Oakland Athletics General Manager Billy Beane, "Moneyball" tells the inside story of how Beane turned the game on its ear with his unorthodox approach to building a team.
For Beane, baseball had become a game of the Haves and Have-Nots, and with Oakland's rotting stadium and small revenue base, he had to reinvent the way that a team constructed a roster.
It is a fight that some teams have yet to relent and continue to have to this day.
Like Kevin Costner in "Bull Durham", Pitt crafts a performance that reminds us that for men like Beane, baseball is far more about how you deal with failure.
What's gorgeous about "Moneyball" is how terrific the set pieces are within the movie.
There's a dynamic scene midway in the movie where Beane and his assistant, Peter Brand, played by Jonah Hill, put together a trade for a late-inning reliever.

The genius of the scene is that it plays without standard movie tricks. There's no swooping camera or searing music to tell you how to feel.
Instead, the camera stays put and allows Pitt and Hill to dominate the action as they work the phones to get opposing teams to fight against one another and convince Oakland's ownership to agree to front the money for the trade.
On the surface, the scene shouldn't be a highlight, but the performances are infectious and draw us to root for the Athletics even more to overcome the biased money-driven structure of baseball.
3. The Natural

If you like your sports movies with a heavy dose of a fairy tale, then the 1984 baseball classic "The Natural" is the one for you.
Starring acting legend Robert Redford as Roy Hobbs, the story focuses on an older ballplayer trying to redeem his life after a tragic series of events robbed him of his ball-playing youth.
Set in depression-era America, "The Natural" delivers a host of wonderfully distinct supporting performances from Robert Duvall, Wilford Brimley, Glenn Close, and Kim Basinger.
But this is Redford's film, and the movie star passes the test during the baseball scenes with a swing that mimics Hall of Famer Ted Williams.
If you feel that great baseball movies have to stick their landing, then "The Natural" earns every one of its accolades over the years.
Behind a stirring iconic musical score, that continues to be played at ballparks and on highlight films nationwide, Hobbs delivers a final moment that all young ballplayers dream of accomplishing while in their backyard growing up.
Sure, the ending is syrupy sweet as good prevails over evil and Hobbs finds redemption, but it also continues to force the goosebumps to rise on your arms.
And for that reason, perhaps above all else, "The Natural" belongs in the conversation of the greatest baseball movies of all time.
4. Field of Dreams

When you look at "Field of Dreams" from an objective perspective, the movie doesn't make a whole lot of sense. But it doesn't really matter because the experience of being swept along by the magical tidal wave of the story is so powerful.
The second Kevin Costner baseball movie on the list, "Field of Dreams" is about a struggling corn farmer who walks into his stalks one evening and hears a voice that says "If you build it, he will come."
Whereas some movie characters may freak out at the sound of the voice, Costner decides to plow rows of the cornfield keeping his farm afloat and construct a makeshift ball field.
Soon after construction, the ghosts of dead baseball players, such as Shoeless Joe Jackson, emerge from the corn and begin to play to an audience of just Costner and his family.
Seems like a strange first 30 minutes of a movie, doesn't it?
Yet, somehow the movie works, mainly because the performances hold this fable together. Ultimately, this is a movie about how baseball keeps the relationship between sons and fathers special throughout generations.
Of course, the reason that "Field of Dreams" has remained relevant over the years is because of the film's final scene.
As the Costner's troubles have been solved, we watch as the players return to the corn at sunset and disappear once again. However, one player remains; his long-deceased father.
We discover that "If you build it, he will come," is really about bringing a father and son back together to mend old wounds.
In what has become a scene that makes grown men openly weep, Costner asks his dad "for a catch." And as the music comes up, we see father and son play catch in the Iowa sunset.
Because of this final scene, "Field of Dreams" provokes the rawest emotion of any baseball movie ever made, and I can't imagine that will change anytime soon.
5. A League of Their Own

"A League of Their Own" tells the true story of the creation of the All-American Girls Professional Baseball League.
Back in World War II, as pro ballplayers headed to war, some of the MLB team owners decided to create a league with women to keep baseball relevant and alive within the culture.
At the heart of the movie is Dottie Henson, played by Geena Davis. Henson works on a farm while waiting for her husband to return from war but finds herself leaving the small-town life and playing catcher for the Rockford Peaches.
What makes League of Their Own one of the best baseball movies of the last 30 years is how this unlikely ensemble of actors, such as Madonna, Rosie O' Donnell, and Lori Petty, provide depth and warmth to the already heartfelt script.
Tom Hanks co-stars as former legend-turned-alcoholic Jimmy Dugan and provides the film with some of the more quotable lines including the iconic, "There's no crying in baseball!"
But this is Davis' movie and her portrayal of Henson is endearing and certainly one of the best performances ever in a baseball movie.
6. The Sandlot

Just an absolute blast to revisit, "The Sandlot", is one of the most purely enjoyable sports movies ever made. As the story goes, a boy moves into a new neighborhood overrun with baseball-loving fanatics around his own age.
As you can probably tell, the movie takes the new kid, Scotty Smalls, through a journey as he learns a lot about life during the pickup baseball games at the sandlot field near the house.
"The Sandlot" is hilarious, touching, and a testament to how baseball binds players through friendship. The movie has endured through a generation, as parents who grew up with the film have shared it with their children, giving it new life.
The legacy of the 1993 movie continues to stay healthy as MLB ballparks host annual "The Sandlot" nights that bring cast members from the movie for autographs and a celebration of the beloved baseball film.
7. Major League

If MLB ballplayers had to choose one baseball movie as their favorite, you'd probably find the next movie, "Major League", at the top of a lot of lists.
Following the hard-luck Cleveland Indians at the end of the 1980s, "Major League" is a rowdy look at the day-to-day lives of professional ballplayers.
The fact that the filmmakers got the Indians' permission to use their logo and then had Major League Baseball sign off on the project continues to be a miracle in and of itself.
As a result of the access granted to the filmmakers, you'll see what it's really like to go through spring training, the rigors of a long and monotonous season, and the thrilling finish of a pennant chance.
Despite some issues the movie may have in the current climate, it has sustained in the hearts of baseball fans over the decades due to the repeatable pull quotes and well-crafted baseball scenes.
With hysterical performances by actors like Wesley Snipes and Charlie Sheen, "Major League" has provided the culture with loads of material that players and announcers alike continue to quote to this day.
8. Everybody Wants Some!!

Criminally underseen, "Everybody Wants Some" is easily the best college baseball movie ever, perhaps solely because there haven't been many if any, college baseball movies made.
Jokes aside, this Richard Linklater-directed movie is an autobiographical look at his time in the early 1980s as a collegiate baseball player, and it is well worth your time
Linklater, known mostly for his 1993 masterpiece "Dazed and Confused", is the star here as his easy-going storytelling style infuses the film with a richness that most sports movies can't even begin to touch.
The film is a hilarious, poignant, and honest look at teenagers and twenty-somethings as they try to navigate their way through the most exciting time of their lives while playing a game they may no longer love.
Full of star-making performances from actors such as Glen Powell, Wyatt Russell, and Zoey Deutch, "Everybody Wants Some!!" is an overlooked classic from 2016.
9. Sugar

One of the best baseball movies of the last ten years is a little-seen movie titled "Sugar". The film tells the story of a young pitcher from the Dominican Republic, known by his nickname "Sugar," as he drops into the minor league system of an MLB franchise.
Like "Bull Durham", this isn't a movie about a big game or a final climatic at-bat. Instead, the film tells an intimate story about how players coming from lands unknown and adapt to a new culture while trying to grab their ultimate dream of making it to "The Show."
The film takes a delicate look at how fragile this ultimate goal can be as immigrants like "Sugar" navigate the unique world of minor league baseball.
What makes the film stand apart from other sports movies is that you feel the worry that "Sugar" holds before and during each start.
And as an audience member, the filmmaking is so strong that you can't help but fall in love with his story and root for his success.
10. For Love of the Game

Yes, another baseball movie with Kevin Costner. And yes, the film isn't perfect. But the reason it makes this list is that the baseball in the movie is some of the very best game footage ever shot on film.
The premise is simple. Costner plays Billy Chapel, a pitcher in his 40s ready to hang it up but first he is due to throw one more game at Yankee Stadium.
As the movie works through what becomes an amazing game for Chapel, we flashback to his life off the field and the tumultuous relationships he shares with his daughter and girlfriend.
Again, the scenes off the field are melodramatic and not exceptionally well-written or directed, but the baseball action is fantastic.
The movie has become legendary because Costner was 43 years old at the time of shooting and threw roughly 200-300 pitches per day as they shot the entire game over three weeks. The daily pitch count was insane, even by the standards of young professional ballplayers.
Bet on MLB at These Sportsbooks

21+ | NJ, WV, PA, IN, IL, CO, IA, TN, MI, VA only | T&C apply
Great payment and customer support
Access to fantasy sports with one account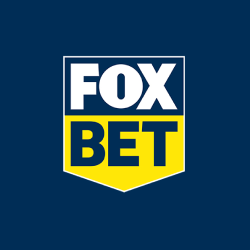 21+ NJ Only | Terms and conditions apply
Attractive odds boost feature
Great website and app design
Topbonus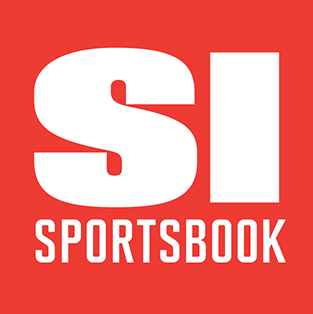 21+ CO Only | Terms and conditions apply
Beginner friendly
Fantastic odds
Top 10 MLB Players of the Decade
Since 2010, there has been no better MLB player than Mike Trout, but who else deserves the honor of being named one of the top 10 baseball players of the decade? …
MLB
16 September | 11:55 | Derek Blake
NFL vs MLB: Revenue, Salaries, Viewership, Attendance and Ratings
Check out the differences in revenue, salaries, viewership, attendance and ratings between the NFL and MLB in our detailed comparison.
NFL
4 September | 12:44 | Mike Lukas