Daniel Suarez made history in 2016 when he became the first Mexican-born driver to win a NASCAR national touring series race. The victory came in the Xfinity Series in the Menards 250 which was held at Michigan International Speedway.
Suarez proved it was no fluke when he repeated the feat twice more that same season on his way to winning the 2016 Xfinity Series season championship.
The triumphant season wasn't a huge surprise to those who have followed him, however, especially considering his Rookie of the Year performance in 2015 and the rocket-like way he has risen through the ranks.
In this article we'll take a closer look at the inspiring story of Daniel Suarez including his driving history, highlights, stats and more.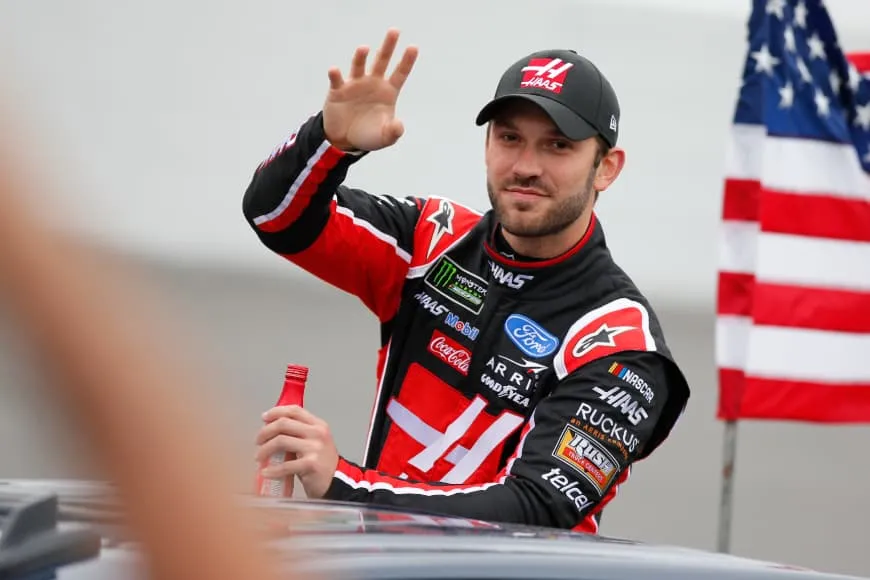 Fast Facts:
Full name: Daniel Alejandro Suárez Garza
Born: January 7, 1992
Hometown: Monterrey, Nuevo León, Mexico
Height: 5'8"
Is a self-proclaimed "neat freak".
2010 Corona Series Rookie of the Year
2015 Xfinity Series Rookie of the Year
2016 Xfinity Series season champion
2017, 2018 Monster Energy Open winner
Biggest Results:
Daniel Suarez Bio
Suarez started racing go-karts at age 10 and by 15 he was the Mexican national champion.
From there Suarez was invited to race in the Rotax World Championships which led to a mini-stick car division called NASCAR PEAK Mexico Series. Continued success there carried him upwards to the NASCAR K&N Pro Series and then Xfinity Series.
Suarez made his debut at NASCAR's highest level in 2017 and has shown steady progress since then. He recorded his best result in 2018 when he came second at the Gander Outdoors 400 at Pocono. He also won his first Cup Series pole position in that race.
In 2019 Suarez will represent Stewart-Haas Racing in the coming season in the Monster Energy NASCAR Cup Series driving the team's No. 41 Ford.
NASCAR Xfinity Series and Monster Energy NASCAR Cup Series
Suarez had one of the best entrances into Xfinity Series racing possible.
After winning Rookie of the Year honors in 2015 he followed it up with three wins in 2016 that helped earn him the season championship. In 84 races over five years he has 3 wins, 6 poles, and 55 top-10 finishes.
At the Monster Energy NASCAR Cup Series level he has one pole win and 21 top-10s in 72 total races.
It should be mentioned as well that he has a win and won a pole position in the Truck Series as well.
First NASCAR Win
Suarez has had multiple 'first wins' at the NASCAR level.
NASCAR PEAK Mexico Series – First of 10 wins came in 2012
K&N Pro Series East – First of 3 wins came in 2013
Truck Series – Only win came in 2016
Xfinity Series – First of 3 wins came in 2016
Career-Best Season
2016 was a huge year for Suarez on the Xfinity Series level and it solidified his role as an up and comer to watch out for.
After coming off a Rookie of the Year season he responded with not one but three race wins, three pole positions and 27 top-10 finishes which is incredible considering there are only 33 races in a season.
2018 was his best year at the Cup Series level. He had three podium finishes as well as a 4th place result where he started in 21st.
He nearly beat out Kyle Busch at Pocono Raceway in July but settled for a career best second place finish. He earned the pole in that one as well but couldn't quite maintain top spot to the finish line.