Five Drivers to Watch in the eNASCAR iRacing Pro Invitational Series
The eNASCAR iRacing Pro Invitational Series features talent from all three NASCAR national series.
The field has a good mix of superstars and young drivers, as well as a good number of entrants with a well-known background in the simracing world. And now is the best time to tune in since Fox has announced they will aire the series.
Some of the drivers have plenty of in-game experience as well.
Chase Briscoe leads all 35 participants with 1,917 races, while Christopher Bell also has over 1,000 starts.
William Byron started his career on iRacing before moving to real cars.
With round 2 coming up, we have listed five drivers to watch during the rest of the virtual racing season.
Matt DiBenedetto
The fan-favorite is also a well-known name on iRacing.
DiBenedetto has 77 wins in 310 official in-game starts.
His in-game rating is a respectable 4,535, the fourth-best among the participants.
DiBenedetto impressed in 2019 with Leavine Family Racing, which helped him secure a ride with Wood Brothers for 2020.
He finished 11th in the opening round at Homestead Speedway.
Parker Kligerman
Kligerman is another relatively well-known name, having raced for Team Penske and Kyle Busch Motorsports early in his career.
An ARCA Series runner-up and two-time Truck Series race winner, the NBC Sports commentator is also a team owner in iRacing's eNASCAR Coca-Cola Series.
An experienced simracer himself, Kligerman has 57 wins in 414 starts and a 4,492 rating.
He finished 13th in the opener after starting inside the top 10.
Garrett Smithley
Competing in his first full season as a Cup Series driver, Smithley has shown some good results on iRacing.
The Rick Ware Racing driver has in-game 1,225 starts and 146 wins, holding a rating of 3,929.
Smithley finished seventh at the Replacement 100 a week before the inaugural eNASCAR iRacing Pro Invitational Series.
He was even more impressive in the first race of the new series, starting from the pole and finishing a solid fifth while leading the second-most laps.
Smithley could definitely surprise in round 2.
Timmy Hill
A journeyman with a combined 317 races across all three national series, Hill is one of the most experienced simracers in the field.
Hill is second in race starts with 1,675 and in wins with 673, while also leading all drivers with 1,203 top 5 finishes.
Doubling up as a regular in the top tier eNASCAR Coca-Cola iRacing Series, it's no surprise that Hill is among the favorites for the next races.
He led 13 laps on the way to a third place finish at the Dixie Vodka 150, behind Denny Hamlin and Dale Earnhardt Jr.
Ty Majeski
Majeski made the step-up to the Truck Series as a full-time driver for 2020.
A star in Late Models, Majeski has carried iRacing's logo on his cars throughout his career.
The Truck Series rookie is among the best ranked players in the game.
He leads all drivers with 914 wins in 1,199 official starts, while holding one of the highest in-game ratings in the world at 10,742.
Majeski started third in the opening race, and crossed the line in ninth place.
FAQ: What You Need to Know About the eNASCAR iRacing Pro Invitational Series
What is iRacing?
iRacing is a racing simulator released back in 2008.
The game offers a number of different cars as well as laser-scanned tracks, and is often used as a training tool by many professional drivers.
Drivers Competing in the eNASCAR iRacing Pro Invitational Series
All drivers competing in the eNASCAR iRacing Pro Invitational Series come from the three NASCAR national series.
Cup Series regulars are joined by other names from the Truck and Xfinity Series.
Some of the drivers worth keeping an eye on are Ty Majeski, Garrett Smithley, Timmy Hill, Parker Kligerman and Matt DiBenedetto.
Which eNASCAR iRacing Pro Invitational Series Has the Best iRating?
Ty Majeski has the best in-game rating, known as iRating, among the 35 eNASCAR iRacing Pro Invitational Series entrants.
The Truck Series driver has an iRating of 10,742.

More NASCAR Predictions & Odds
Bank of America ROVAL 400 (Cup Series) Chase Elliott Can Drive Worry-Free
Another win for Chase Elliott? A weekend sweep for road course ace AJ Allmendinger? Here's our analysis of Sunday's NASCAR Cup race at the Charlotte ROVAL.
NASCAR
7 October | 08:40 | Reid Spencer
Drive for the Cure 250 Predictions (Xfinity Series): AJ Allmendinger Goes for Fourth Straight Win
Is there any other pick than AJ Allmendinger for Saturday's Xfinity Series race at the Charlotte Motor Speedway Road Course? Here's what we think.
NASCAR
7 October | 04:32 | Reid Spencer
YellaWood 500 Predictions: If You Trust the Oddsmakers, We Have an Interesting Proposition
Ford drivers have won 10 of the last 14 NASCAR Cup Series races at Talladega Superspeedway. Will that domination continue on Sunday? …
NASCAR
30 September | 05:30 | Reid Spencer
Bet on iRacing in NJ with these Sportsbooks!

21+ | T&Cs apply
Great payment and customer support
Access to fantasy sports with one account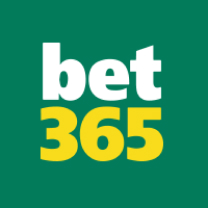 21+ | T&Cs, time limits & exclusions apply
Impressive range of bonuses
One of the worlds biggest sportsbooks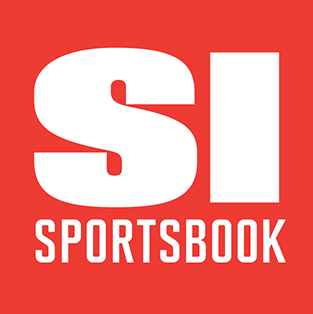 21+ CO Only | Terms and conditions apply
Beginner friendly
Fantastic odds