Can We Consider Martin Truex Jr. the New Favorite? NASCAR Championship Predictions and Odds
While it's hard to bet on Truex as the early championship favorite based on these stats, it's hard to deny that he is the man to beat.
The 2019 playoffs couldn't have been off to a better start for Martin Truex Jr.
The 2017 champion scored back-to-back wins at Las Vegas and Richmond.
Already safely through to the Round of 8, he could still improve that mark.
In fact, Truex will be trying to make history at the Charlotte road course next week.
The 2017 champion became only the fourth driver in Cup Series history to win the first two postseason races.
Truex is also the first one to do so under the playoff format since its inception in 2014.
Matt Kenseth, back in 2013 during the Chase era, was the last driver to kick off the postseason with two consecutive wins.
That year, Kenseth fell just short of winning the championship.
The 2003 champion finished second behind Jimmie Johnson.
Kenseth became the third driver to score consecutive wins in the first two postseason races.
It has to be said that winning consecutive races to start the postseason does not improve the prospects of securing the championship.
In fact, the record for drivers that have achieved the feat is somewhat mixed.
Greg Biffle became the first driver to do it in 2008.
The Roush-Fenway driver won at New Hampshire in the opener and then followed it with a win at Dover.
He would end up third in points behind teammate Jimmie Johnson and Carl Edwards.
Three years later, Tony Stewart began his historic postseason run by repeating Biffle's achievement.
Coming into the postseason winless, Stewart surged late in the race to win at Chicago, then survived a fuel-saving finish to win at New Hampshire.
He would go on to win three more races during the postseason on his way to the championship.
Stewart remains the only driver to have won the first two races of the postseason and the championship in the same year.
How to Watch
What: Bank of America Roval 400
Where: Charlotte Motor Speedway Road Course in Concord, NC
When: Sunday, September 29th at 2:30 PM EST
How: NBC (TV) | Performance Racing Network (Web radio) | NBC Sports App
How Does Truex's Early Run Compare to His Previous Seasons?
Martin Truex Jr. has been one of the most dominant drivers in the postseason during recent years.
The Joe Gibbs driver won the playoff opener three times in the past four seasons.
This was also the case during his championship-winning year in 2017.
Truex and his teammate Kyle Busch remain the only drivers in the current format to have scored two wins in the Round of 16.
While it's hard to bet on Truex as the early championship favorite based on these stats, it's hard to deny that he is the man to beat.
Momentum is on his side, and the 2017 champion knows how to perform well in the playoffs.
Truex has also been the fastest driver in the two rounds.
Not to mention that his six wins lead all drivers this season.
Taking it all into consideration, it's fair to say that, as of now, Truex has taken over as the new favorite for the championship.
2019 NASCAR Monster Energy Cup Series Championship Odds
The latest odds for the NASCAR Cup Series Championship are provided by 888Sport NJ.
| Driver | Odds 888Sport |
| --- | --- |
| Busch, Kyle | +300 |
| Truex Jr, Martin | +350 |
| Harvick, Kevin | +450 |
| Hamlin, Denny | +600 |
| Keselowski, Brad | +600 |
| Logano, Joey | +600 |
| Elliott, Chase | +1600 |
| Larson, Kyle | +2000 |
| Blaney, Ryan | +3300 |
| Bowman, Alex | +4000 |
| Busch, Kurt | +4000 |
| Newman, Ryan | +4000 |
Bet on NASCAR With These Sportsbooks

21+ | T&Cs apply
Great payment and customer support
Access to fantasy sports with one account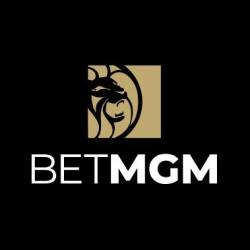 21+ | Terms and conditions apply
Boosted parlays with enhanced odds
Impressive range of bets
10 free bet every week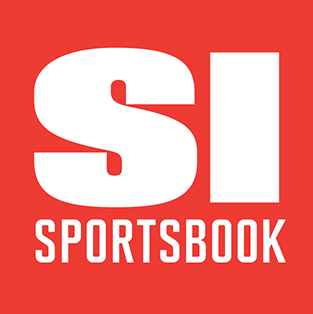 21+ CO Only | Terms and conditions apply
Beginner friendly
Fantastic odds
Bonus code win100
YellaWood 500 Predictions: If You Trust the Oddsmakers, We Have an Interesting Proposition
Ford drivers have won 10 of the last 14 NASCAR Cup Series races at Talladega Superspeedway. Will that domination continue on Sunday? …
NASCAR
30 September | 05:30 | Reid Spencer
Sparks 300 Predictions: Don't Discount Noah Gragson's Chances of Setting an Xfinity Record
Noah Gragson's NASCAR Xfinity Series winning streak is still alive. Can he make it five in a row on Saturday at Talladega? Here's what we think.
NASCAR
30 September | 04:30 | Reid Spencer
Chevy Silverado 250: This Talladega Superspeedway Race Is a Study in Unpredictably
Saturday's NASCAR Truck Series race at Talladega Superspeedway is the most unpredictable event of the season, but we'll give you our pick for Victory Lane.
NASCAR
30 September | 02:00 | Reid Spencer