Atlantic Division - Where They Left Off After NBA Suspended
Two weeks into the NBA's suspension due to the Coronavirus pandemic, more and more news is coming out regarding the health of players, the job status of employees, and what the league will look like when they return.
What happens to the NBA from now on is totally up in the air. What happens with its players, contracts, statistics, draft picks, and free agency is a developing process.
Formerly known as the "Titanic Division" due to their incredible mediocrity, the Atlantic Division has far outgrown their former moniker. Now one of the most competitive divisions in the league, the Atlantic boasts real Championship contenders!
5. New York Knicks (21-45) (5th in Atlantic, 12th East)
| | | | |
| --- | --- | --- | --- |
| Pace: 98.6 (22) | ORtg: 106.5 (28) | DRtg: 113.0 (23) | NetRtg: -6.5 |
RJ cookin' pic.twitter.com/7zjBZTZQs7

— NEW YORK KNICKS (@nyknicks) March 12, 2020
Top Performers:
(F) Julius Randle – 32.5 MPG | 19.5 PPG | 9.7 RPG | 3.1 APG
(G) RJ Barrett – 30.4 MPG | 14.3 PPG | 5.0 RPG | 2.6 APG
(F) Bobby Portis – 21.1 MPG | 10.1 PPG | 5.1 RPG | .507 eFG%
Where They Left Off
When the season last left off, the New York Knicks were doing their best to stave off the impending label of mediocrity. While not completing their goal, the Knicks have dragged themselves out of the basement of the Eastern Conference and the NBA to show some modicum of improvement. The off-court issues regarding fans, ownership, and front office is another problem entirely.
Highlights/Lowlights of the Season
High: Despite an awful start to the season, the New York Knicks found new life under head coach Mike Miller. After going 4-18 in their first 22 games, the Knicks clawed their way to a more acceptable losing record of 17-27. Not a massive improvement, but signs that the team does care to compete.
Low: The New York Knicks are full of drama and their off-court issues have mired their image. James Dolan's role as an owner has come under fire and shouts to sell the team are louder than ever. For one of the league's most valuable franchises, their off-court drama is clouding their on-court successes – no matter how few.
What is Next?
The New York Knicks expect to have another top ten pick this coming offseason. While the playoffs aren't mathematically impossible, another year in the lottery is more likely. After a write-off season, the Knicks are once again looking to build their squad from within. RJ Barrett is the core piece in that equation.
4. Brooklyn Nets (30-34) (4th in Atlantic, 7th East)
| | | | |
| --- | --- | --- | --- |
| Pace: 101.2 (18) | ORtg: 108.1 (23) | DRtg: 108.7 (8) | NetRtg: -0.6 |
ICYMI | Got it done against the No. 1 seed in the West last night ?#WeGoHard pic.twitter.com/A4UbDRCa9j

— Brooklyn Nets (@BrooklynNets) March 11, 2020
Top Performers:
(G) Kyrie Irving – 32.9 MPG | 27.4 PPG | 6.4 APG | 5.2 RPG
(G) Spencer Dinwiddie – 31.2 MPG | 20.6 PPG | 6.8 APG | .308 3P%
(F) Caris LeVert – 29.0 MPG | 17.7 PPG | 4.1 APG | .381 3P%
Where They Left Off
The Brooklyn Nets have done an excellent job considering their current circumstances. After signing the leagues two most coveted free agents last offseason, and then subsequently losing them to injury, the Nets are still in the playoffs. The leadership of Spencer Dinwiddie is unquestionable.
Highlights/Lowlights of the Season
High: The play of Spencer Dinwiddie should be inspiring to NBA and Brooklyn Nets fans alike. He has led the Nets to a playoff spot, despite significant injuries to Durant and Irving. Dinwiddie, were the East not stacked with excellent guards, is an All-Star talent.
Low: The firing of Kenny Atkinson was incredibly questionable. Atkinson brought the Nets back from mediocrity to become a playoff team last season. Despite not having their key acquisitions and competing for a playoff spot this year, he was let go.
What is Next?
The Brooklyn Nets were always playing for next season. They are doing their best to stay relevant, but when their star acquisitions return to the fold we will see the true Nets. What that says for Spencer Dinwiddie, who is more than capable running his own team, is up for debate.
3. Philadelphia 76ers (39-26) (3rd in Atlantic, 6th East)
| | | | |
| --- | --- | --- | --- |
| Pace: 98.8 (6) | ORtg: 110.4 (12) | DRtg: 108.2 (6) | NetRtg: 2.2 |
The man's back in the mix.

? @NBCSPhilly pic.twitter.com/s9AvBwN6Ql

— Philadelphia 76ers (@sixers) March 11, 2020
Top Performers:
(C) Joel Embiid – 30.2 MPG | 23.4 PPG | 11.8 RPG | 1.3 BPG
(F) Tobias Harris – 34.5 MPG | 19.4 PPG | 6.8 RPG | .362 3P%
(G) Ben Simmons – 35.7 MPG | 16.7 PPG | 8.2 APG | 7.8 RPG
Where They Left Off
Despite near-constant criticism of their play, composition, and coaching, the Philadelphia 76ers are still the sixth-ranked team in the Eastern Conference. Were they expected to be in the top four? Absolutely, but considering their home-away disparity you could make the argument that the Sixers are in an excellent position.
Highlights/Lowlights of the Season
High: Outside of the common Ben Simmons and Joel Embiid criticisms, the Sixers' role players have helped them in key areas. The acquisition of Josh Richardson and retention of Tobias Harris were excellent moves that only made Philly more dangerous. Young players like Shake Milton and Matisse Thybulle have shown that they're more than future prospects as well.
Low: The acquisition of Al Horford was seen as a steal at the beginning of the summer. Horford, one of Embiid's greatest rivals in the East turned teammate, was supposed to push them to Championship contention. Instead, Horford has struggled to find his feet offensively and looks slow on the defensive end.
What is Next?
The Philadelphia 76ers have been open about their ability as Championship contenders for a number of years now. It is their time to prove that a lucky bounce for the Toronto Raptors is all that separated themselves from winning the Larry O'Brien trophy. Can Ben Simmons and Joel Embiid prove their worth in the playoffs?
2. Boston Celtics (43-21) (2nd in Atlantic, 2nd East)
| | | | |
| --- | --- | --- | --- |
| Pace: 99.3 (17) | ORtg: 112.9 (5) | DRtg: 106.8 (4) | NetRtg: 6.1 |
We got back into the win column Monday night – and we needed to make big plays during the final minutes to get there. pic.twitter.com/f7hM2EMuxn

— Boston Celtics (@celtics) March 11, 2020
Top Performers:
(F) Jayson Tatum – 34.6 MPG | 23.6 PPG | 7.1 RPG | .398 3P%
(G) Kemba Walker – 31.8 MPG | 21.2 PPG | 4.9 APG | .377 3P%
(G) Jaylen Brown – 34.0 MPG | 20.4 PPG | 6.4 RPG | .381 3P%
Where They Left Off
The Boston Celtics remain one of the strongest teams in the NBA and in the Eastern Conference. While they've taken steps away from their signature style of play, the individual improvement of Tatum and Brown has pushed them back into the top of the East.
Highlights/Lowlights of the Season
High: Jayson Tatum made his first All-Star appearance this year and Celtics fans and front office will hope it will be the first of many. Tatum has established himself as a true star in the league and his ability to score at will bodes well for their playoff hopes.
Low: Brad Stevens used to run one of the most egalitarian offenses in the NBA with Kyrie Irving in the fold. Now with Kemba Walker at point and the development of his stars, the assist rate and movement of on his team have lessened. Still successful, the Celtics are more than capable of getting their teammates more involved.
What is Next?
Boston wants to claim that they are Eastern Conference contenders. However, they've done little to suggest they are in recent playoff runs. Save for back-to-back Eastern Conference Finals appearances, the Celtics haven't shown more potential than the Toronto Raptors or the Milwaukee Bucks. This will be the time for Tatum, Walker, and Brown to show they are what fans and pundits hype them up to be.
1. Toronto Raptors (46-18) (1st in Atlantic, 2nd East)
| | | | |
| --- | --- | --- | --- |
| Pace: 100.6 (13) | ORtg: 111.6 (14) | DRtg: 105.2 (2) | NetRtg: 6.4 |
You're gonna wanna watch tonight's @TangerineHoops game highlights.

? | https://t.co/c1fm0DSKCg pic.twitter.com/HrMzcqFWZ0

— Toronto Raptors (@Raptors) March 10, 2020
Top Performers:
(F) Pascal Siakam – 35.5 MPG | 23.6 PPG | 7.5 RPG | 3.6 APG
(G) Kyle Lowry – 36.6 MPG | 19.7 PPG | 7.7 APG | 4.8 RPG
(G) Fred Vanvleet – 35.8 MPG | 17.6 PPG | 6.6 APG | .388 3P%
Where They Left Off
The Toronto Raptors left off the season as one of the best teams in the NBA. the reigning NBA Champions were barely expected to make the playoffs by many analysts. Instead, they haven't missed a step despite losing NBA Finals MVP Kawhi Leonard. Nick Nurse is certainly in the running for Coach of the Year.
Highlights/Lowlights of the Season
High: The Toronto Raptors' run of form this season has been absolutely brilliant. Over 64 games the Raptors have the exact same record as they had last year with Kawhi Leonard. The jump in play from Pascal Siakam, Fred Vanvleet, and Norman Powell is exactly what they've needed and they still look like Championship contenders.
Low: Injuries have decimated the Raptors roster and you can't help but feel like it's due to their style of play. Of their top-five players in win-shares – Lowry, Siakam, Anunoby, Vanvleet, and Powell – the group has missed 64 games. That doesn't even include Ibaka and Gasol's 42 combined games missed. If they can manage their health, another Championship is certainly in the cards.
What is Next?
The Toronto Raptors are loaded with expiring contracts and veteran players. Before they aim for a total youth movement, they are all-in on winning another NBA Championship. We may be seeing the last of Lowry, Ibaka, and Gasol in a Toronto Raptors uniform, but that doesn't mean they're willing to hand the reigns over to Vanvleet and Siakam without another Championship banner.
NBA FAQs
Who has the best odds to win the NBA Championship in the Atlantic Division?
The Toronto Raptors (+1800) have a slight edge over the Boston Celtics (+2000) to come out of the Atlantic and win the NBA Championship.
Who is the best player on the Toronto Raptors?
The Toronto Raptors' win-share distribution is so level, it speaks to the quality of their team composition. The title of best player has to be shared by five-time All-Star Kyle Lowry (6.9) and Most Improved Player of the Year and 2020 NBA All-Star Starter Pascal Siakam (5.2).
Who is the highest-paid player on the Toronto Raptors?
The highest-paid player on the Toronto Raptors is point guard Kyle Lowry. In 2017 Lowry signed a three-year $100 million contract with the Toronto Raptors. His contract was set to expire at the conclusion of the 2019-2020 season until he signed a one-year extension worth $30 million. Lowry is on contract with the Toronto Raptors until the conclusion of the 2020-2021 season.

Bet on the NBA with these Sportsbooks!

21+ | NJ, WV, PA, IN, IL, CO, IA, TN, MI, VA only | T&C apply
Great payment and customer support
Access to fantasy sports with one account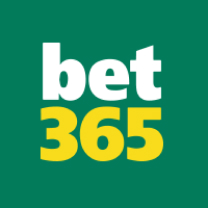 21+ | T&Cs, time limits & exclusions apply
Impressive range of bonuses
One of the worlds biggest sportsbooks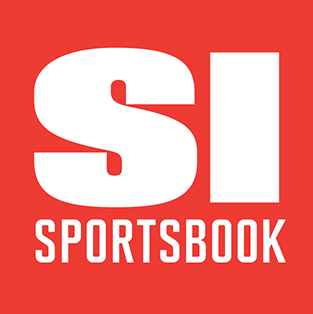 21+ CO Only | Terms and conditions apply
Beginner friendly
Fantastic odds
More NBA Predictions & Odds
Best NBA Prop Bets Today: Warriors Are One Win Away From the NBA Championship
Here are the best NBA prop bets for game 6 tonight! Check out the full preview and get the latest odds! …
NBA
16 June | 04:15 | Christian Jope
Golden State Warriors vs Boston Celtics: Can't Afford a Poor Game
Back on their home court, Jayson Tatum and the Boston Celtics hope to stave off elimination by Andrew Wiggins' Golden State Warriors! …
NBA
15 June | 03:59 | Christian Jope
Boston Celtics vs Golden State Warriors: The Series is Tied 2-2
Jayson Tatum and the Boston Celtics surrendered home-court advantage and now face Stephen Curry's Golden State Warriors in a race for two wins! …
NBA
13 June | 04:55 | Christian Jope