Southwest Division - Where They Left Off After NBA Suspended
The health of its players is the number one concern for the NBA at the moment. Due to the uptick in reported COVID-19 cases across the NBA, theories on when its regular schedule will resume, if possible, is an evolving process.
The NBA is working diligently on ideas to bring the NBA back. From resuming regular season play to having a play-in tournament for playoff position. At the moment, many are acting as if the season has come to an end. It's players, contracts, and awards status are up for debate. Each division boasts teams who must now manage the uncertainty of this seasons future.
5. San Antonio Spurs (27-36) (5th in Southwest, 12th West)
| | | | |
| --- | --- | --- | --- |
| Pace: 100.0 (15) | ORtg: 111.9 (11) | DRtg: 113.7 (25) | NetRtg: -2.2 |
CLEAR THE LANE!

✈️ @DeMar_DeRozan ✈️ pic.twitter.com/u4rhh0d4j6

— San Antonio Spurs (@spurs) January 25, 2020
Top Performers:
(G) Demar Derozan – 34.3 MPG | 22.2 PPG | 5.6 APG | 5.6 RPG
(F) LaMarcus Aldridge – 33.1 MPG | 18.9 PPG | 7.4 RPG | 1.6 BPG
(G) Patty Mills – 22.7 MPG | 11.7 PPG | 1.8 APG | .380 3P%
Where They Left Off
The expectations weren't high for the San Antonio Spurs, but nobody thought that the magic around the San Antonio Spurs would wear off so abruptly. Their talent-level isn't as high as other teams and their prospects aren't quite where they need to be. The Spurs' twenty-two-year playoff run is likely over.
Highlights/Lowlights of the Season
High: The return of Dejounte Murray was the highlight of the season for the San Antonio Spurs. After a torn ACL, Murray returned to the side in fine form. He is a brilliant point guard who was on an upward trajectory pre-injury. The Spurs will hope he can pick up where he left off. Hopefully ready to fill the shoes of Tony Parker.
Low: There's no doubt about it, the Spurs are very disappointed to end their twenty-two year run in the NBA Playoffs, where they won the NBA Championship five times. While they put up a fight earlier in the season, the quality of the West won out and the odds are slim that they make the run to qualify for the playoffs.
What is Next?
The San Antonio Spurs have a big decision to make regarding Demar Derozan this summer. Owed $27.7 million if he picks up his player contract, Derozan is also eligible for an extension. The choice will be difficult as both he and Aldridge would come off the books in 2021, opening up about $50+ million during free agency.
4. New Orleans Pelicans (28-36) (4th in Southwest, 10th West)
| | | | |
| --- | --- | --- | --- |
| Pace: 117.0 (27) | ORtg: 110.8 (15) | DRtg: 111.6 (18) | NetRtg: -0.8 |
That Lonzo-Zion connection is something special ?#WontBowDown pic.twitter.com/1c8QBV31yD

— New Orleans Pelicans (@PelicansNBA) March 25, 2020
Top Performers:
(F) Brandon Ingram – 34.3 MPG | 24.3 PPG | 6.3 RPG | 4.3 APG
(F) Zion Williamson – 29.7 MPG | 23.6 PPG | 6.8 RPG | .599 eFG%
(G) Jrue Holiday – 34.9 MPG | 19.6 PPG | 6.9 APG | 4.9 RPG
Where They Left Off
The New Orleans Pelicans have more than made a name for themselves this season. Despite expectations of inexperience throughout the season, they've been incredibly resilient and currently fight for a playoff position. Zion Williamson has been as advertised.
Highlights/Lowlights of the Season
High: The play of the Pelicans as a whole has been unexpected. Their talent on offense even overshadows their scrappiness on the defensive side. While veteran Jrue Holiday deserves a lot of credit, the rise of first-time All-Star Brandon Ingram is a big reason for their success.
Low: The injury to Zion Williamson was a great concern to the New Orleans Pelicans. Quick to criticize a professional athlete's body, pundits quickly wrote off Zion Williamson's ceiling. While he returned in spectacular form, the Pelicans organization will have a big decision to make this summer as Ball, Ingram, and Williamson can't all be the first star.
What is Next?
The Pelicans are still fighting for a playoff position and very well could put serious pressure on the Portland Trail Blazers and the Memphis Grizzlies. It will all depend on the defensive side of the ball. They've shown that they can get out and run with the best of teams, but can they stop the ball in decisive moments?
3. Memphis Grizzlies (32-33) (3rd in Southwest, 8th West)
| | | | |
| --- | --- | --- | --- |
| Pace: 102.8 (7) | ORtg: 109.4 (20) | DRtg: 110.4 (16) | NetRtg: -1.0 |
JA MORANT GAME-WINNER.

(via @NBATV) pic.twitter.com/I1IUOkNb1R

— NBA on TNT (@NBAonTNT) November 14, 2019
Top Performers:
(G) Ja Morant – 30.0 MPG | 17.6 PPG | 6.9 APG | 3.5 RPG
(F) Jaren Jackson – 28.0 MPG | 16.9 PPG | 4.7 RPG | 1.6 BPG
(C) Jonas Valanciunas – 26.3 MPG | 14.9 PPG | 11.2 RPG | 1.1 BPG
Where They Left Off
Just when you thought Grit-N-Grind was over with Mike Conley and Marc Gasol leaving the Memphis Grizzlies, Taylor Jenkins has proven that Memphis' signature style is far from gone. Given a makeover with the energetic and more offensively oriented Jonas Valanciunas and rookie sensation Ja Morant, the Memphis Grizzlies are back in the playoffs.
Highlights/Lowlights of the Season
High: Who can seriously doubt Ja Morant's bid for Rookie of the Year? While others have put on sensational performances, Morant has not only been the top contributing rookie but has also led his team to the eighth seed in the Western Conference. He is clearly, the best rookie in the NBA this season.
Low: The Memphis Grizzlies have performed admirably all season but a significant weakness for them moving forward is their perimeter defence. While Morant and Brooks have been brilliant on the offensive end, they leave their big men on an island on the defensive side. To be taken seriously in the playoffs, they'll need to show they can stop the great guards of the West.
What is Next?
The Memphis Grizzlies will continue to build their roster to become contenders in the Western Conference. The expectations are low at this point, so gradual steps in the right direction are key. The acquisition of Justise Winslow was the steal of the deadline, we'll see if it makes up for their misstep with Kyle Anderson.
2. Dallas Mavericks (40-27) (2nd in Southwest, 7th West)
| | | | |
| --- | --- | --- | --- |
| Pace: 99.1 (18) | ORtg: 116.7 (1) | DRtg: 110.6 (18) | NetRtg: 6.1 |
Jason Kidd reached 21 triple-doubles in 500 career games.

Luka Doncic did the same in 119. #MFFL

(via @NBA) pic.twitter.com/aIyoMqYUyW

— SportsDay Mavs (@dmn_mavericks) February 27, 2020
Top Performers:
(G) Luka Doncic – 33.3 MPG | 28.7 PPG | 9.3 RPG | 8.7 APG
(F) Kristaps Porzingis – 31.3 MPG | 19.2 PPG | 9.5 RPG | 2.1 BPG
(G) Tim Hardaway – 28.8 MPG | 15.8 PPG | 3.1 RPG | .407 3P%
Where They Left Off
The Dallas Mavericks have come a long way and it is all behind the efforts of Luka Doncic. The reigning Rookie of the Year has led the Mavericks back into the playoff hunt, with some able support from Rick Carlisle and a scrappy reserve unit. The Mavericks are back to relevance.
Highlights/Lowlights of the Season
High: The dynamic duo of Luka Doncic and Kristaps Porzingis was expected to dominate the league, but it hit some roadblocks on the way. Despite some rough patches, both have been able to dominate in separate showings. When playing together, they look unstoppable. It'll take some more seasoning and reaching fitness, but the upside is tremendous.
Low: The inconsistency of the Dallas Mavericks bench is the main reason they've failed to hit certain highs this season. While they are versatile and charitable on the offensive and defensive end, the lack of an individual scoring option hurts them. Seth Curry and Delon Wright should be the first two to step up.
What is Next?
We'll get to see the true worth of Luka Doncic and Kristaps Porzingis as a duo when they compete in the playoffs. The first NBA Playoffs experience for both, but veterans in international competition, their edge in big-game experience may prove invaluable.
1. Houston Rockets (46-18) (1st in Southwest, 6th West)
| | | | |
| --- | --- | --- | --- |
| Pace: 103.3 (4) | ORtg: 113.8 (2) | DRtg: 110.2 (15) | NetRtg: 6.4 |
Retour sur le premier match du duo Harden-Westbrook avec les @HoustonRockets:

Russell Westbrook: 24 PTS, 16 REB, 7 AST
James Harden: 19 PTS, 14 AST, 7 REB#OneMission#NBATipOff19 pic.twitter.com/pfLwzaqCcG

— NBA France (@NBAFRANCE) October 25, 2019
Top Performers:
(G) James Harden – 36.7 MPG | 34.4 PPG | 7.4 APG | 6.4 RPG
(G) Russell Westrbook – 35.9 MPG | 27.5 PPG | 8.0 RPG | 7.0 APG
(G) Eric Gordon – 28.6 MPG | 14.5 PPG | 1.9 RPG | .319 3P%
Where They Left Off
The Houston Rockets may be the most ambitious team in the NBA. Nobody has ever played like them, they own one of the greatest scorers to grace basketball courts, and their defense is easily exploitable. Sixth in the West, the Rockets have given up their hold on the Western Conference top four. That doesn't mean they're a write-off.
Highlights/Lowlights of the Season
High: The Houston Rockets made a bold move when they traded Clint Capela to the Atlanta Hawks. Foregoing a center for the remainder of the season and playoffs, the Rockets are all-in on the small ball with PJ Tucker playing pseudo-center. Surprisingly, they are 8-6 in that span of time. Not bad for a supposedly unsustainable style of play.
Low: The Rockets' inconsistency is their greatest issue. Due to their all-offense approach, they allow many baskets on the other side. On nights where their attack isn't flowing, they have nothing to fall back on. Despite starting the season 10-3, they've had significant spells of inconsistency leading to their sixth seed.
What is Next?
The Houston Rockets have $129 million in salary committed to this season and $130 million next season. They are all in on winning with their current group, whether they want to or not. Save for dealing one of Westbrook or Harden, it seems like the Rockets' window for winning a Championship is on this core.
NBA FAQs
Who has the best odds to win the NBA Championship in the Southwest Division?
The Houston Rockets (+1300) are the favorites to come out of the Southwest and win the NBA Championship.
Who is the best player on the Houston Rockets?
Former NBA Most Valuable Player and eight-time All-Star James Harden leads the Houston Rockets in win-shares (11.5). He is followed by fellow former Most Valuable Player and nine-time All-Star Russell Westbrook (5.0).
Who is the highest-paid player on the Houston Rockets?
James Harden is the Houston Rockets' highest-earning player. He is in the first year of a four-year $171 million contract. He has a player option in 2022-2023 worth $47.3 million.

Bet on Sports With the Best NJ Sportsbooks

21+ | T&Cs apply
Great payment and customer support
Access to fantasy sports with one account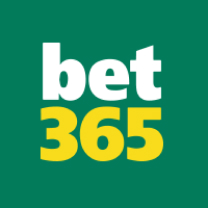 21+ | T&Cs, time limits & exclusions apply
Impressive range of bonuses
One of the worlds biggest sportsbooks

21+ | Terms and conditions apply
Fastest payout platform
Many withdrawal options
Promo code sports
More NBA Predictions & Odds
Dallas Mavericks vs Milwaukee Bucks: Mavericks Need to Find a Semblance of Offensive Rhythm
Mavericks vs Bucks predictions and odds for Summer League are live! See the betting tips, top picks, and full game preview, here! …
NBA
14 July | 03:31 | Christian Jope
Washington Wizards vs New Orleans Pelicans: There's Not Much That Separates Both Teams
Our expert gives Wizards vs Pelicans predictions and odds! See the betting tips, top picks, and full game preview, here! …
NBA
13 July | 03:02 | Christian Jope
Chicago Bulls vs Toronto Raptors: Raptors Can Climb to the Top of the Table
NBA Summer League's matchup - Bulls vs Raptors predictions and odds are live! See the betting tips, top picks, and full game preview, here! …
NBA
12 July | 04:49 | Christian Jope