NBA Suspended, Where They Left Off: Central Division
The NBA is on a hiatus due to the dangers of Coronavirus. While Rudy Gobert and Donovan Mitchell have tested positive for the virus, since then the NBA has reported other cases with several Brooklyn Nets players coming down with the virus.
What happens to the NBA from now on is totally up in the air. What happens with players, contracts, statistics, draft picks, and free agency is anybody's guess at this point.
With just under a quarter of the season left to play, we cover the biggest questions remaining for every NBA team before the season continues. Let's start with the Central Division!
5. Cleveland Cavaliers (19-46) (5th in Central, 15th East)
| | | | |
| --- | --- | --- | --- |
| Pace: 98.7 (20) | ORtg: 107.5 (25) | DRtg: 115.4 (29) | NetRtg: -7.9 |
.@CollinSexton02 with his 1️⃣9️⃣th game of 25+ points last night on 12-16 shooting.

???? ????????, ????. #BeTheFight pic.twitter.com/CbCIpb8XqE

— Cleveland Cavaliers (@cavs) March 11, 2020
Top Performers:
(G) Collin Sexton – 33.0 MPG | 20.8 PPG | 3.1 RPG | 3.0 APG
(F) Kevin Love – 31.8 MPG | 17.6 PPG | 9.8 RPG | 3.2 APG
(C) Andre Drummond – 28.1 MPG | 17.5 PPG | 11.1 RPG | 1.4 BPG
Where They Left Off
The Cleveland Cavaliers had to endure the loss of LeBron James last season and didn't look much better going into this season. They won just 14 before the All-Star break with new head coach John Beilin. Who was subsequently fired after some less than charming remarks made about his own players.
Highlights/Lowlights of the Season
High: Andre Drummond is a Cleveland Cavalier. While the acquisition was considerably modest by some viewers, Cleveland acquired an elite rebounding big man who can also defend the rim. With his contract coming up, the Cavaliers have the first chance to sway the young centre to their side long term.
Low: Kevin Love and Tristan Thompson did all they could to play themselves into a trade. Unfortunately, nothing came together for the veteran NBA champions as they remain with the Cavaliers after the deadline. With about $95 million remaining on his contract, Love doesn't look like he'll be competing for much anytime soon.
What is Next?
The Cleveland Cavaliers will have to sort out the balance that they're looking for come this offseason. They aren't in playoff position, so a top draft pick with eyes on LaMelo Ball and James Wiseman seems likely. With almost $30 million in space this summer, Cleveland will need to invest their money wisely.
4. Detroit Pistons (20-46) (4th in Central, 13th East)
| | | | |
| --- | --- | --- | --- |
| Pace: 97.6 (16) | ORtg: 109.0 (21) | DRtg: 112.7 (22) | NetRtg: -3.7 |
October 23, 2018. Blake goes and drops 50 against Philadelphia.

Before the season started, he told us the story about it. It's Unforgettable Moments presented by @BudweiserUSA pic.twitter.com/DI0MSsEh1z

— Detroit Pistons (@DetroitPistons) March 17, 2020
Top Performers:
(G) Derrick Rose – 26.0 MPG | 18.1 PPG | 5.6 APG | 2.4 RPG
(G) Luke Kennard – 33.8 MPG | 15.8 PPG | 4.1 APG | .399 3P%
(F) Blake Griffin – 28.4 MPG | 15.5 PPG | 4.7 RPG | 3.3 APG
Where They Left Off
The end was in sight for the Pistons, but nobody thought it would come this quickly. Detroit owned a record of 1-12 over the 13 games prior to the suspension of the NBA season. Far and away the worst record in the league. After trading Andre Drummond, Detroit resigned themselves to an offseason in the lottery.
Highlights/Lowlights of the Season
High: The Pistons have something to look forward to in young pieces Sekou Doumbouya, Luke Kennard, and Christian Wood. Rookie Doumbouya is a relentless finisher in the paint with plenty of room to grow. Kennard has looked excellent as a scoring option and a secondary playmaker. While Christian Wood came out of nowhere to average 22.8 points, 9.9 rebounds, and a block per game in his last 13 games.
Low: Blake Griffin, Andre Drummond, and Derrick Rose. Blake Griffin ended his season early due to injury, Drummond was sent to the Cavaliers for next to no value, and Derrick Rose, despite positive production, is contributing well on a team headed nowhere. Three players thought to lead Detroit to the postseason, crumbled under the pressure.
What is Next?
Based on head coach Dwane Casey, we will be seeing Derrick Rose move forward as his first option at point guard. How Casey balances developing his young players and veterans will be crucial for the future. He succeeded in Toronto, with mastermind Masai Ujiri at the helm. With a mediocre squad, Casey will have to show that his Coach of the Year credits can produce some wins.
3. Chicago Bulls (22-43) (4th in Central, 11th East)
| | | | |
| --- | --- | --- | --- |
| Pace: 99.7 (14) | ORtg: 106.7 (27) | DRtg: 109.8 (14) | NetRtg: -3.1 |
From North Carolina,
at guard,
6-foot-4,
number 0,
COBY. WHITE. pic.twitter.com/Nc8qL5P4oN

— Chicago Bulls (@chicagobulls) March 10, 2020
Top Performers:
(G) Zach Lavine – 34.8 MPG | 25.5 PPG | 4.8 RPG | 4.2 APG
(F) Lauri Markkanen – 29.8 MPG | 14.7 PPG | 6.3 RPG | .344 3P%
(G) Coby White – 25.8 MPG | 13.2 PPG | 3.5 RPG | .354 3P%
Where They Left Off
After an abysmal start to the NBA season, the Chicago Bulls have improved ever so slightly as the season has worn on. They're still nowhere near a playoff position, but they improved their home record with a 3-2 run in March. Prior to those five games, the Bulls were on a 2-13 skid over their last 15 games.
Highlights/Lowlights of the Season
High: The Chicago Bulls' backcourt is showing a lot of promise. Zach Lavine was just short of an All-Star berth and rookie Coby White has looked like a star waiting to break out. While injuries have plagued some key players – Hutchinson (shoulder) and Dunn (knee) – you certainly can't say their young core doesn't look promising.
Low: The relationship between the Chicago Bulls players and Jim Boylen seems to be on its last legs. Conflicts between the two have come up both off and on the court, suggesting there will be an overhaul on one side of the bench or the other. One thing is certain, Jim Boylen's punch clock didn't have the desired effect.
What is Next?
The Chicago Bulls have some extra time to consider their future. The rest will allow their young players to rehabilitate themselves for whenever the season returns, and ownership can reevaluate the future of Gar Forman, John Paxson, and Jim Boylen. With a top ten pick in their future, the Bulls have some choices to make with their core group going forward.
2. Indiana Pacers (39-26) (2nd in Central, 5th East)
| | | | |
| --- | --- | --- | --- |
| Pace: 98.5 (23) | ORtg: 110.3 (18) | DRtg: 108.3 (7) | NetRtg: 2.0 |
Domas cleared for takeoff ✈️@Dsabonis11 pic.twitter.com/ln5NHPttkR

— Indiana Pacers (@Pacers) March 10, 2020
Top Performers:
(F) TJ Warren – 32.5 MPG | 18.7 PPG | 4.0 RPG | .375 3P%
(F) Domantas Sabonis – 34.8 MPG | 18.5 PPG | 12.4 RPG | 5.0 APG
(G) Malcolm Brogdon – 30.7 MPG | 16.3 PPG | 7.1 APG | 4.7 RPG
Where They Left Off
Always the bridesmaid, never the bride, the Indiana Pacers are an incredibly talented and well-coached team. They're not quite Championship contenders, as injuries have slowed their path. Indiana was 7-3 since the NBA All-Star Break, despite Oladipo struggling and having Lamb and Brogdon sidelined for an extended period.
Highlights/Lowlights of the Season
High: What can we say about Domantas Sabonis? The NBA legacy player, in his fourth NBA season, is looking on track to meet his father's amazing records. A first-time All-Star and surprise leader of an Oladipo-less team, Sabonis' ceiling just got higher.
Low: Injuries plague the Indiana Pacers. They lost Jeremy Lamb for the season, Malcolm Brogdon has appeared in only 48 games, and Victor Oladipo seems like he'll need more time than expected to get back into his role. While they are performing admirably, the Pacers haven't been able to get any rhythm to help them crack the top four.
What is Next?
The Pacers may be one of the sneakiest teams in the playoffs should this NBA season come back to full strength. While Lamb is out long-term, a fully settled Oladipo and Brogdon is one of the most dangerous backcourts in the league. They've shown themselves capable of giving the likes of Toronto, Philadelphia, and Boston trouble at half-strength. Who knows what could happen if they're fully healthy.
1. Milwaukee Bucks (53-12) (1st in Central, 1st East)
| | | | |
| --- | --- | --- | --- |
| Pace: 105.0 (5) | ORtg: 112.6 (7) | DRtg: 101.9 (1) | NetRtg: 10.7 |
"He caught a body!!" pic.twitter.com/r0sCASDnds

— Milwaukee Bucks (@Bucks) March 17, 2020
Top Performers:
(F) Giannis Antetokounmpo – 30.9 MPG | 29.6 PPG | 13.7 RPG | 5.8 APG
(F) Khris Middleton – 30.1 MPG | 21.1 PPG | 6.2 RPG | 4.1 APG
(G) Eric Bledsoe – 27.1 MPG | 15.4 PPG | 5.4 APG | 4.6 RPG
Where They Left Off
The Milwaukee Bucks sat at the top of the NBA and at the top of the Eastern Conference. There's not a team in the league that could truly match them, showing their quality as NBA contenders. Despite this, the Bucks experienced their first three-game losing streak of the season before the league was suspended.
Highlights/Lowlights of the Season
High: Familiarity breeds quality in the case of the Milwaukee Bucks. While they were cleared out of the NBA Playoffs last season by the reigning champion Toronto Raptors, they've come back into this season stronger than ever. Current league MVP Giannis Antetokounmpo is at the forefront of their run, looking to add another MVP trophy to his cabinet.
Low: Brook Lopez was a key piece for the Milwaukee Bucks last season. What he lacks in rebounding talent, he made up for with shot-blocking and three-point shooting. He still maintains his rim protection prowess, but Lopez has lost much of his range. Lopez is shooting a paltry 29.6% from deep on the season.
What is Next?
Barring any significant health issues for the Milwaukee Bucks, they expect to be right on track to compete for an NBA title. Giannis Antetokounmpo was sidelined for three games with a knee injury and the Bucks went on to lose each of those games. Getting their MVP fully healthy is priority number one, as they can't compete with even the top of the East without him.
NBA FAQs
When will the NBA resume play?
The NBA is hoping to resume play in mid-to-late June or early August.
How will the season/playoffs change when the NBA season resumes?
Nobody is 100% sure yet. At the moment, only four teams have clinched the playoffs. Best case scenario, the regular season is picked up where it left off.
Who are the favorites to win the NBA Championship?
The Milwaukee Bucks and the Los Angeles Lakers are the betting favorites to win the NBA Championship this season.

Bet on Sports With the Best NJ Sportsbooks

21+ | NJ, WV, PA, IN, IL, CO, IA, TN, MI, VA only | T&C apply
Great payment and customer support
Access to fantasy sports with one account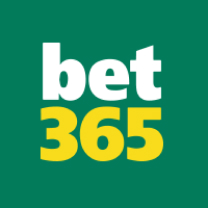 21+ | T&Cs, time limits & exclusions apply
Impressive range of bonuses
One of the worlds biggest sportsbooks

21+ | Terms and conditions apply
Fastest payout platform
Many withdrawal options
Live right now feature
More NBA Predictions & Odds
Best NBA Prop Bets Today: Warriors Are One Win Away From the NBA Championship
Here are the best NBA prop bets for game 6 tonight! Check out the full preview and get the latest odds! …
NBA
16 June | 04:15 | Christian Jope
Golden State Warriors vs Boston Celtics: Can't Afford a Poor Game
Back on their home court, Jayson Tatum and the Boston Celtics hope to stave off elimination by Andrew Wiggins' Golden State Warriors! …
NBA
15 June | 03:59 | Christian Jope
Boston Celtics vs Golden State Warriors: The Series is Tied 2-2
Jayson Tatum and the Boston Celtics surrendered home-court advantage and now face Stephen Curry's Golden State Warriors in a race for two wins! …
NBA
13 June | 04:55 | Christian Jope