Top Five 2020 NBA Draft Prospects - Point Guard
With the NBA season suspended until further notice, one of its tangential impacts has been on the NBA Draft and its eligible players.
Prospects from the NCAA, domestically, and internationally have all been affected by the delay. With the cancellation of the NCAA Tournament, we've only the regular season to judge domestic prospects.
Another issue regarding the NBA Draft this season will be the likely exclusion of the NBA Draft Combine and similar pro days. With less availability for one-on-one scouting, the margin of error on selecting rookies is greater than ever.
We take a look at the top point guards of the 2020 NBA Draft.
An essential position in the modern NBA, point guards initiate the attack and are the first line of defense.
We've seen greats like Allen Iverson and Magic Johnson taken with top picks. However Championship-calibre guards like Tony Parker and Kyle Lowry were found in the later stages of the draft.
5. (G) Theo Maledon
(6-3, 174lb (190cm, 79kg) | ASVEL Lyon-Villeurbanne (FRA) | 18 Years Old)
| Season | Age | Team | Games | MP | PTS | REB | AST | FG% | 3P% |
| --- | --- | --- | --- | --- | --- | --- | --- | --- | --- |
| 19-20 | 18 | ASVEL Lyon-Villeurbanne | 22 | 17.7 | 7.4 | 1.8 | 3.1 | .456 | .367 |
?️ Theo Maledon is HEATING up….#GameON pic.twitter.com/nihOjgX9LS

— Turkish Airlines EuroLeague (@EuroLeague) January 20, 2020
NBA Comparison: John Wall
Bio: French-born Theo Maledon was born in Rouen, France. In the basketball ecosystem since the age of three, he joined the prestigious INSEP at 14 years old.
After scoring 15 points at the Jordan Brand Classic Global Showcase at 16 years old, he began his professional career with ASVEL in 2017. He remained with their junior side until the following year, where he signed a professional contract.
An All-Star in 2018-2019, then making his Euroleague debut the following season, Maledon has been in the notes of NBA front offices for some time now.
Strengths: Maledon is an absolutely exceptional athlete in the open court. With or without the ball, Maledon runs with incredible ease up and down the court.
He is also capable of small-space situations as well. Despite long, impressive strides in the open court, Maledon also has quick feet getting around screens and when staying on the ball.
Maledon has all the physical qualities that warrant a top point guard. His size is ideal and his jump shot shows some real promise.
Weaknesses: Maledon is one of the youngest players in his class. He lacks the strength to compete with some guards at the top level.
While his jump shot is sound, he is rather inconsistent. Usually settling for a floater or a kick-out, Maledon rarely shows diversity in his jump shot selection. He shows the tools to improve on it though.
While Maledon is a growing playmaker, he can certainly be unselfish to a fault. Due to his current offensive limitations, he can be caught with his eyes to others when simpler choices at the rim can be found.
Expected Range: Late Lottery
Best Fit: Maledon's promise could see him going from the top five all the way to the bottom of the lottery. It will take a team that wants to see him grow in order for him to find the correct home.
The San Antonio Spurs once brought up a French point guard with a very similar skillset to Maledon in Tony Parker. Likely in a rebuilding phase, the Spurs would do well with a player with the quality and promise of Maledon.
Don't sleep on the Portland Trail Blazers either. Their perimeter defense needs to be shored up and they seem to have their shooting covered. Damian Lillard and CJ McCollum won't be the stars forever.
4. (G) Tyrese Haliburton
(6-5, 175lb (196cm, 79kg) | Iowa State | 20 Years Old)
| Season | Age | Team | Games | MP | PTS | REB | AST | FG% | 3P% |
| --- | --- | --- | --- | --- | --- | --- | --- | --- | --- |
| 19-20 | 20 | Iowa State | 22 | 36.7 | 15.2 | 5.9 | 6.5 | .504 | .419 |
Iowa State sophomore Tyrese Haliburton declared for the NBA Draft today. In a class of plus passers, Haliburton may be the best one.

I currently have him as my No. 1 point guard and No. 4 overall player. pic.twitter.com/tyAZ4bGkVh

— Brandon Simberg (@BrandonSimberg) March 24, 2020
NBA Comparison: Delon Wright
Bio: Tyrese Haliburton from Oshkosh, Wisconsin was the player of the year in the Fox Valley Association and was named to the WCBA Division I All-State Team as a junior. He went on to win the WIAA State Championship as a Senior and was considered a three-star recruit.
Strengths: Haliburton is a high-IQ point guard with a more than passable three-point shot. His ability to finish around the rim with his size is one of his greatest strengths. While he is a rather poor shooter off the dribble, he is more than capable in catch-and-shoot positions.
To go along with his fantastic IQ on the offensive end of the court, his intelligence on the defensive side is just as tuned. He is excellent as a team defender, doing all the little things needed to help direct your backline.
Haliburton has the potential to be an elite point guard, pick-and-roll passer, and team defender. His catch and shoot ability can develop to the top tier in the league. Adding strength will be priority number one.
Weaknesses: His shooting form is less than ideal, a low and slow-release point. The only reason he gets it off is due to his size and near-exclusive shooting in wide-open opportunities.
While he is a good team defender, he has a lot to work on individually. He doesn't have the fastest feet and his lack of strength results in him struggling against some stronger, sometimes even smaller, guards.
He tends to rely on his length and athleticism a bit too much. While he isn't incredibly explosive, he does close out wildly or overshoot gaps knowing his length may compensate.
Expected Range: Late Lottery
Best Fit: Haliburton would find a comfy home at the end of the top ten with the likes of Charlotte or Washington. while both are committed at point guard, he is an interesting enough prospect for the future.
Despite some concerns about Haliburton's athleticism, his spot-up shooting ability, and defensive intellect make him instantly capable of stepping on to an NBA court. He has a high ceiling, but his floor potential makes him a safe pick from the top to the bottom of the lottery.
3. (G) Cole Anthony
(6-3, 190lb (190cm, 86kg) | UNC | 19 Years Old)
| Season | Age | Team | Games | MP | PTS | REB | AST | FG% | 3P% |
| --- | --- | --- | --- | --- | --- | --- | --- | --- | --- |
| 19-20 | 19 | UNC | 22 | 34.9 | 18.5 | 5.7 | 4.0 | .380 | .348 |
COLE ANTHONY ?

1st UNC player in the last 20 years to begin a season with 3 straight 20 PT games!

34 PTS | 11 REB
20 PTS | 10 REB
28 PTS | 4 STL

— Ballislife.com (@Ballislife) November 16, 2019
NBA Comparison: Derrick Rose
Bio: Cole Anthony, son of former NBA player Greg Anthony, was born in Portland, Oregon before relocating to Manhattan, New York as a toddler. Despite being born to a wealthy family Anthony said, "They don't hand anything to me in life." Speaking to his blue-collar attitude.
Anthony was first involved in baseball, a sport that his father initially thought that he would pursue professionally. After the fifth grade, Anthony committed himself entirely to basketball.
Initially mentored by Steve Harris, Boston Celtics point guard Kemba Walker's old coach, Anthony found success in high school and with AAU team New Heights. Recruited by top colleges and universities such as Georgetown, Notre Dame, and Oregon, Anthony chose to attend the University of North Carolina.
Strengths: Cole Anthony looks like a savant on the court. He is incredible whether he is creating for himself or for others. Anthony has a fantastic basketball IQ. His playmaking is top-notch for a player his age.
Anthony's athleticism is a sight to behold for a player of his size. Always willing to put opponents on a poster, Anthony's quickness aids him on the offensive and defensive end of the ball. Whether it be off the dribble or recovering to a defender, Anthony's physical ability is never in doubt.
Thanks to Anthony's athleticism he is also a solid rebounder for his size. Good strength and willingness are ideal for NBA rosters. The technical skills can be taught later.
Weaknesses: The biggest knock on Anthony is his lack of size. Listed generously at 6'3 with a sub-6'4 wingspan, Anthony doesn't project to be a top-tier defender or finisher at the elite level.
While he is a willing shooter, Anthony is still inconsistent when shooting from range. His release is solid if not a little bit slow. There isn't anything broken about his shot, so improving with repetition seems like a natural progression.
Anthony must improve his ball security if he hopes to succeed in the league.
Expected Range: Lottery
Best Fit: Cole Anthony will be competing with the likes of Killian Hayes and LaMelo Ball for the title of top point guard in the draft class. While he is likely the clear third choice of the group, he'd fit well with a number of teams.
Anthony would be an excellent choice for his hometown New York Knicks. A strong exciting guard with real two-way talent is exactly what the Knicks need in their backcourt. The problem for them is that he is incredibly similar to the oft-injured Dennis Smith Jr.
Other teams in need of a point guard are the Charlotte Hornets and Washington Wizards. Both teams have steady but questionable point guards. Rozier due to his ceiling and Wall due to his injury could easily be replaced by a talent like Anthony if he soars out of the gate.
2. (F) Killian Hayes
(6-5, 216lb (196cm, 98kg) | ratiopharm Ulm (GER) | 18 Years Old)
| Season | Age | Team | Games | MP | PTS | REB | AST | FG% | 3P% |
| --- | --- | --- | --- | --- | --- | --- | --- | --- | --- |
| 19-20 | 18 | ratiopharm Ulm | 10 | 26.8 | 12.8 | 2.3 | 6.2 | .455 | .390 |
6-5 PG Killian Hayes, who averaged 12 PPG (59% 2PT%) + 5.6 APG for #Ratiopharm #Ulm in the #Bundesliga + #EuroCup, just declared for the 2020 #nbadraft, via @DraftExpress. He was identified early in his career as a top international prospect >> https://t.co/t73IkRlS5n pic.twitter.com/UuqUWpfIVp

— DraftExpressContent (@DXContent) March 27, 2020
NBA Comparison: Stephon Marbury
Bio: Son of former ABA player DeRon Hayes, Killian Hayes is a dynamic point guard. Born in Lakeland, Florida but naturalized to France when his family moved for his father's basketball career, Hayes represents France on the international stage.
Rather than joining the prestigious INSEP sports institute in Paris, Hayes began his career with Espoirs Cholet in the French under-21 league. A year later, Hayes was named co-MVP of the 2017 Jordan Brand Classic International Game.
After leading his team Espoirs Cholet to the Trophée de Futur, he was named league MVP of LNB Espoirs. He was also named tournament MVP after averaging 16.6 points, 3.9 rebounds, and 7.2 assists in the playoff.
Strengths: Hayes' composure as an attacking guard is what is drawing NBA front offices to him. He has a fantastic touch when finishing at the rim while also showing impressive body control and awareness. His creativity on offense is inspiring.
Due to him competing in a professional league from a young age, his shot IQ is quite good. Despite not being an excellent shooter, he converts well on pull-ups and stepbacks in the paint. He is a solid playmaker, with room for improvement.
Hayes is a solid team defender but still has a lot of work to do seeing the ball. Due to his lack of athleticism, his recovery must improve, but he is very rarely out of position. So long as he doesn't lose track of his man or the ball, he is a more than a passable defender.
Weaknesses: The first glaring issue in Hayes' game is his defensive composure. He is a strong player, with excellent athleticism, but his lateral ability on the defensive side of the ball is his biggest issue.
He also has a tendency to get lost on defense. While he tends to overcompensate against his man due to his lack of speed, Hayes is more prone to zoning out of defense and losing track of his responsibilities.
Most importantly, Hayes needs to improve his outside shot. He is not yet a strong catch-and-shoot player, severely limiting his playability at the highest level. He's made strides over his last three pro seasons, so the possibility of his improvement bodes well.
Expected Range: Top Ten
Best Fit: Fit and possibility for growth are important for a player like Hayes. Due to the diversity of this draft class and the strength of the point guard position in the NBA, Hayes could go anywhere in the lottery.
The New York Knicks are an excellent spot for a player like Hayes. Their point guard position is thin at the moment with Dennis Smith Jr on the mend and neither Elfrid Payton or Frank Ntilikina impressing. He could be the offensive boost they need beside Barrett.
The Washington Wizards, Charlotte Hornets, and the Phoenix Suns are the next bets to take Hayes should he fall to the late end of the top ten. All have uncertain futures due to Terry Rozier's average play, John Wall's health, and Ricky Rubio's age. Both teams expect to compete for the playoffs the following season, so Hayes' selection will be based on if they see him as an immediate contributor.
1. (G) LaMelo Ball
(6-6, 180lb (198cm, 89kg) | Illawarra (AUS) | 18 Years Old)
| Season | Age | Team | Games | MP | PTS | REB | AST | FG% | 3P% |
| --- | --- | --- | --- | --- | --- | --- | --- | --- | --- |
| 19-20 | 18 | Illawara | 12 | 31.3 | 17.0 | 7.6 | 6.8 | .375 | .250 |
With the No. 2 pick in SLAM's 2020 NBA mock draft, the Cleveland Cavaliers select LaMelo Ball: https://t.co/b3CyXVR92u pic.twitter.com/ENGd46XjKw

— SLAM (@SLAMonline) March 26, 2020
NBA Comparison: Anfernee Hardaway
Bio: Known for his flamboyant father, NBA brother, television show, and social media antics, as much as his skill on the court, LaMelo Ball is the top-ranked point guard in the 2020 NBA Draft Class.
Despite concerns regarding his attitude and focus, Ball has shown that he has skills to compete with players all around the world. At only 18 years old Ball has played basketball at Chino Hills, Lithuania, JBA League, Spire Institute, to Australia's NBL.
No one in his draft class can tout the resume of Ball, regardless of the perceived quality of play. He's settled into a professional lifestyle, whether or not he can yet be called a professional. He's likely a top pick, but that is based on his skills alone.
Strengths: The reason teams are incredibly attracted to Ball as a point guard is his tremendous size. At 6'6 his height and length are in the upper tier for his position. He uses his tremendous size on the offensive end to great effect.
Ball's offensive game is impressively diverse for a player his age. He is a tremendous shooter from range and also has the ability to attack the rim. His size gives him an advantage at the rim against other guards and he also owns a slick floater. On top of his scoring ability, he is adept in the passing lanes, accumulating a number of steals and blocks with ease.
Despite being touted as a star, Ball has also shown the ability to be a complementary player as well. His mentality adeptly shifts when off the ball, owing to his own offensive awareness and playmaking ability. All things considered, Ball looks like quite the offensive threat.
Weaknesses: Despite LaMelo Ball's size, he isn't an incredible athlete. He doesn't measure up to many at the High School or even NBL level, so his athletic ceiling in the NBA is expected to be average to low.
Ball's odd shot form should also be taken into consideration. With a low release point and gather he can get it off at his current level of play, but it is less likely at the NBA level. With that shot comes his selection, which can certainly improve
Most importantly Ball must, like many rookies, improve physically in order to compete in the league. He's incredibly talented but is skinny and lacks strength. He doesn't have the strength that this brother had entering the NBA, so he will have a greater gap to overcome before becoming a true option in the league.
Expected Range: Top Five
Best Fit: Considering Ball will likely be picked within the top five, the best fits for him lie with the Golden State Warriors and the Detroit Pistons.
With the Golden State Warriors, Ball would immediately fill the role of heir apparent to Stephen Curry and the Splash Brothers era. The ball seems to have the offensive portion of the game certain, but will his attitude and entourage be worth the risk for the Warriors?
The next best spot for Ball would be with the Detroit Pistons. At the moment, the Pistons are relying on Derrick Rose as their lead guard. LaMelo Ball will be their best point guard prospect since Isiah Thomas. Whether or not Ball meshes with head coach Dwane Casey's defensive standards is the concern.
NBA Draft FAQ
When is the 2020 NBA Draft?
The NBA Draft is usually held during the third week of June. Due to the delayed 2020 NBA season, the league office hasn't put a firm date on when this upcoming draft will occur.
When is the NBA Draft Lottery?
The date of the NBA Draft Lottery is also up for debate. Usually held during the second week of May, the date for the 2020 Draft Lottery is yet to be announced.
What was the best NBA Draft Class?
A recurring debate in NBA history, the finest draft classes are usually narrowed down to 1984, 1996, 1985, and 2003.
It is difficult to say which is the best, though all were full of players who made a lasting impact on the league.

Bet On Sports With These NJ Sportsbooks

21+ | T&Cs apply
Great payment and customer support
Access to fantasy sports with one account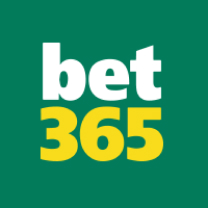 21+ | T&Cs, time limits & exclusions apply
Impressive range of bonuses
One of the worlds biggest sportsbooks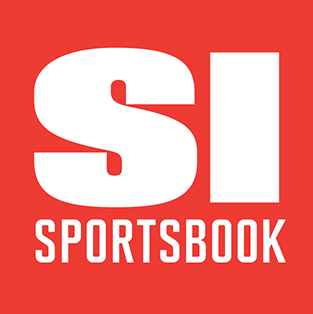 21+ CO Only | Terms and conditions apply
Beginner friendly
Fantastic odds
Bonus code win100
More NBA Predictions & Odds
Dallas Mavericks vs Milwaukee Bucks: Mavericks Need to Find a Semblance of Offensive Rhythm
Mavericks vs Bucks predictions and odds for Summer League are live! See the betting tips, top picks, and full game preview, here! …
NBA
14 July | 03:31 | Christian Jope
Washington Wizards vs New Orleans Pelicans: There's Not Much That Separates Both Teams
Our expert gives Wizards vs Pelicans predictions and odds! See the betting tips, top picks, and full game preview, here! …
NBA
13 July | 03:02 | Christian Jope
Chicago Bulls vs Toronto Raptors: Raptors Can Climb to the Top of the Table
NBA Summer League's matchup - Bulls vs Raptors predictions and odds are live! See the betting tips, top picks, and full game preview, here! …
NBA
12 July | 04:49 | Christian Jope