These may not be the most exciting Final Four picks, but my analysis points to these four teams.
In the West, you have the Gonzaga Bulldogs.
Full disclosure, I am picking Gonzaga to win the whole tournament. Gonzaga has been to the Championship game twice in the last four years and may have a better team this season than they did in both of those years. They should have a pretty easy path to the Elite Eight. There is a chance they face the Duke Blue Devils in the Elite Eight, but Duke is not having as good a year as they usually do.
In the East, you have the Purdue Boilermakers. Purdue has been one of the toughest teams to beat all season, but they will have a tough road to the Final Four. There is a strong chance the Boilermakers face both Kentucky and Baylor in the Sweet 16 and Elite 8. Even so, I expect Purdue to win those games behind the heroics of Jaden Ivey.
In the South, you have the Tennessee Volunteers. Tennessee may have the most challenging path to the Final Four.
They could face the likes of Villanova, Arizona, and Illinois along the way. I do not think that will phase them, though. Tennessee has been playing without any stars and still won 26 games.
In the Midwest, you have the Kansas Jayhawks. It seems like every year Kansas is in the Final Four conversation. However, this year, they have one of their better rosters and a veteran squad. They should easily coast to the Sweet 16 but may face some trouble there.
They could face Iowa, Providence, Auburn, or Wisconsin. Regardless, they are better than all four of those squads and shout get to the Final Four.
Go crazy and take advantage of all the best sportsbook promos for March Madness starting with SugarHouse NJ and BetRivers. They have an insane offer going on called 'March Mystery Madness'.
Get a 50% matched FREE BET up to a max of $50 when betting real money on the NCAA College Basketball Tournament!
The future daily mystery prize possibilities can include:
Parlay Insurance
Buzzer Beater Insurance
Profit Boosts
Odds Boosts
Deposit Bonuses
And more!
March Madness Printable Bracket 2022
Download your own March Madness bracket here or by clicking on the image below.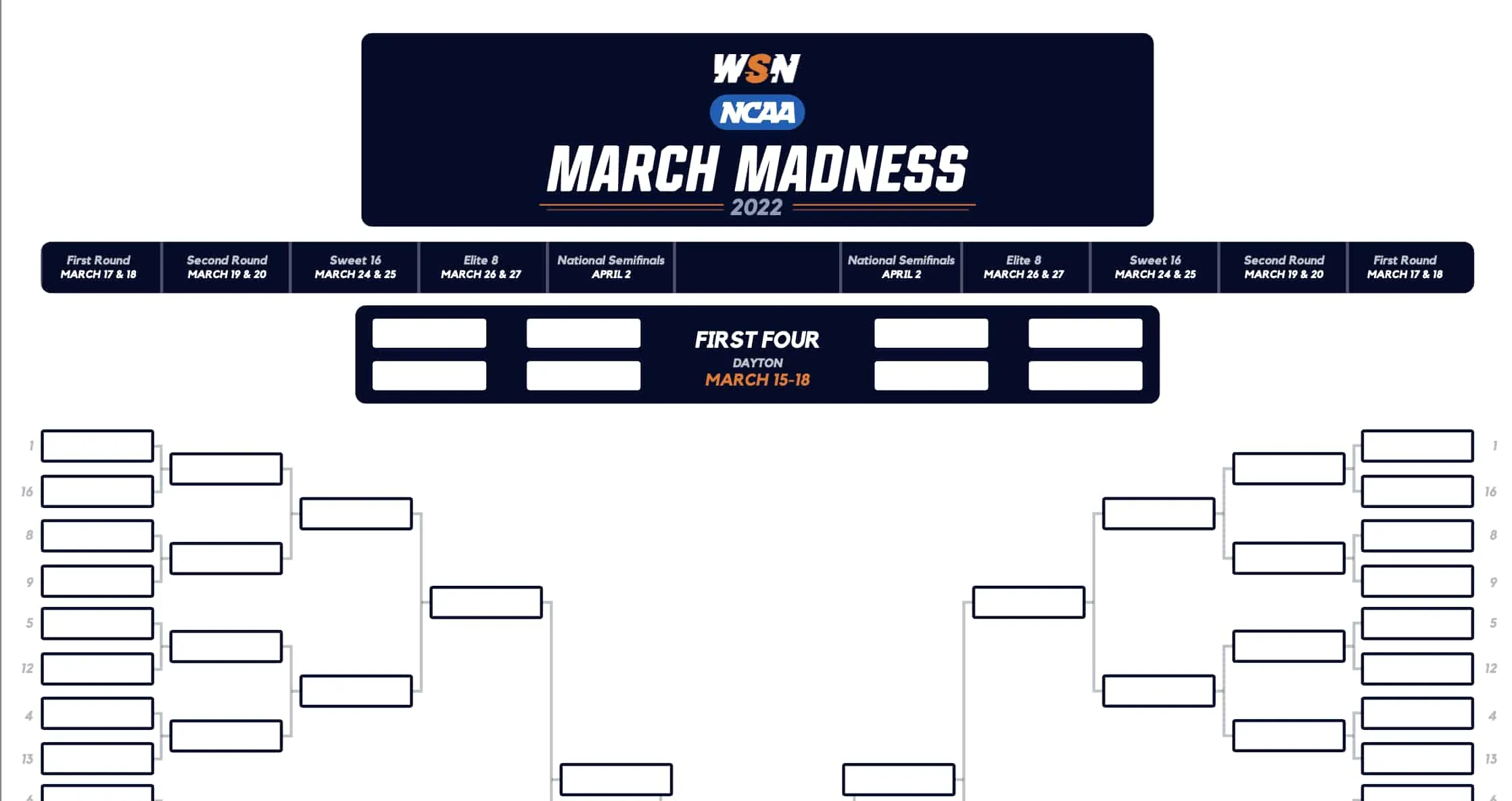 More March Madness Predictions & Odds