It will be Nick Foles under center for the 5-1 Chicago Bears, first place in the NFC North
The Los Angeles Rams' four wins have all come from beating weak NFC East teams
These teams last faced each other in November of 2019, final score Rams 17, Bears 7
New Users Only. Min. $5 Deposit. Eligibility restrictions apply. See DraftKings.com for details.
20K public contests per day
Play against friends privately
Win even if you don't finish 1st
New Users Only. Min. $5 Deposit. Eligibility restrictions apply. See DraftKings.com for details.
Bears vs Rams Odds
Check out the latest NFL predictions and picks for this Monday Night Football game!
Odds from DraftKings. Get up to a $1,000 sign-up bonus at DraftKings today or check out more offers and promo codes for the best online sportsbooks.
Bears vs Rams Predictions and Picks
If the Rams couldn't beat the banged-up 49ers, then how are they going to beat the healthier Bears? Simple, by outscoring them with a more productive offense and with Aaron Donald, who will make Nick Foles so uncomfortable every play that their already weak offense will continue to come up short.
Pick:
Rams -6 (-110)
How to Watch Bears vs Rams
Bears vs Rams Information
What
Chicago Bears vs Los Angeles Rams
Where
SoFi Stadium in Inglewood, CA
When
MNF, Mon, October 26, 2020; 8:15 PM ET
How to watch
Watch on ESPN+ here!
The Bears are 5-1, but since they are still a bit shaky under center, currently starting Nick Foles who has thrown an interception in all four games he's played in, it would take a big win against the Rams to prove this 2020 Chicago team is actually for real.
For a while there, it seemed like the powerful Rams of old were back, and then they came up short against the division-rival 49ers in a game they should have won, so Los Angeles will have to rebound big against these defensively difficult Bears.
These two NFC teams have met each other 94 times in the past (including 2 postseason games), with the Rams winning 37 of those games and the Bears winning 54 of the games, plus they have also tied 3 times.
Can the Bears' Fifth Worse NFL Offense Find New Life with Foles?
So far this season, the Chicago Bears have been weaker on the offensive side of the ball than on defense, averaging 312 yards per game, with 90 yards of that coming from their rushing attack and 222 of it through the air.
Tough to put up decent offensive numbers when you're switching QBs in the middle of the season like the Bears have seen fit to do, benching Mitchell Trubisky in Week 3 and letting his backup, Nick Foles, take over for the last three outings.
Foles is 2-1 so far, and though he is responsible for the only loss the Bears have posted, he is supposed to give the offense more predictability than Mitchell did, but his six touchdowns to four interceptions makes that tricky to assess.
Looking for the best bonuses and promo codes? Check out our Week 7 bonuses!
Can the Rams Recover from Their Week 6 Loss to the Niners?
The Rams were down to the 49ers 9-24 in the fourth quarter last week, a game that Los Angeles should have won given how banged up the San Francisco roster is these days.
Rams QB Jared Goff struggled in that loss, only completing 50 percent of his passes and throwing his fourth interception of the season, a game where he couldn't crack the 200-yard passing mark and posted zero points in two of the game's four quarters.
For the Rams to get a Week 7 win over these Bears, Goff is going to have to face a 10th ranked passing defense and find the endzone a little more often than he did last week in order to outscore a Chicago team that posts just over 21 points per game.
---
Editor's Picks
---
Bears Key Player: (RB) David Montgomery
Having an effective dual-threat running back like David Montgomery in the Bears backfield sure is helpful given the loss of a similarly productive back, Tarik Cohen, who is still on injured reserve nursing his knee (ACL) back to health.
Meanwhile, Montgomery has been the go-to back in Chicago, last week posting decent numbers on the ground and through the air in the team's 23-16 victory over the talented Carolina Panthers who are missing their own multi-talented runner, Christian McCaffery, injured in a season plagued with leaguewide soft tissue struggles.
Against the Panthers, Montgomery had carried for total rushing yards and no touchdowns, plus he caught passes for yards and no touchdowns, output that would be much more appreciated if it involved the endzone every once in a while.
Rams Key Player: (DT) Aaron Donald
Looks like LA Rams star defensive tackle Aaron Donald is vying for another one of those Defensive Player of the Year Awards he likes collecting, a third one seeming like the proper reward for the kind of 2020 season the man's having so far.
Donald leads the leagues in sacks right now with 7.5 of them, plus he has 14 quarterback hits, 2 forced fumbles, and a fumble recovery, all with 19 total tackles, 6 of those being for a loss.
When teams play the Rams, their HC's, OC's and QB plan their game and every play around where number 99 will be lined up, and that's because Donald is a disruptive defensive force with a never-ending engine fueled by the love of taking opposing quarterbacks down.
Best Promo Codes and Bonuses for Bears vs Rams Week 7
Check out the best sportsbooks for betting on Bears vs Rams in your state:
Check out our NFL Pick 'em Contest and maybe you will be the one who gets a $200 Amazon voucher!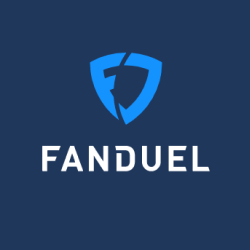 Get a deposit bonus up to $500!
Sign up at FanDuel and receive a 20% deposit bonus up to $500
Play Now
Sign up at FanDuel and receive a 20% deposit bonus up to $500
More NFL Predictions & Odds
Houston Texans vs Detroit Lions Predictions, Odds & Picks
Take a look at our predictions, odds and picks for game one of Week 12's Thanksgiving triple header lineup, the Houston Texans taking on the Detroit Lions.
NFL
November 26
Washington Football Team vs Dallas Cowboys Predictions, Odds & Picks
Check out our predictions, odds and picks of this Week 12 NFC East basement showdown between the Washington Football Team and the Dallas Cowboys.
NFL
November 26
Best NFL Week 12 Promo Codes & Betting Bonuses 2020
We've compiled the best NFL bonuses, promo codes, and offers across the Sportsbook world to get you ready for another week of football! …
NFL
November 25
Mike Lukas
Mike Lukas is a retired standup comedian turned freelance writer now living in Dallas, Texas, originally from Cleveland, Ohio. His love for the game of football and all things Cleveland Browns turned Mike into a pro blogger years ago. Now Mike enjoys writing about all thirty-two NFL teams, hoping to help football gamblers gain a slight edge in their pursuit of the perfect wager.
Email: mike.lukas@wsn.com